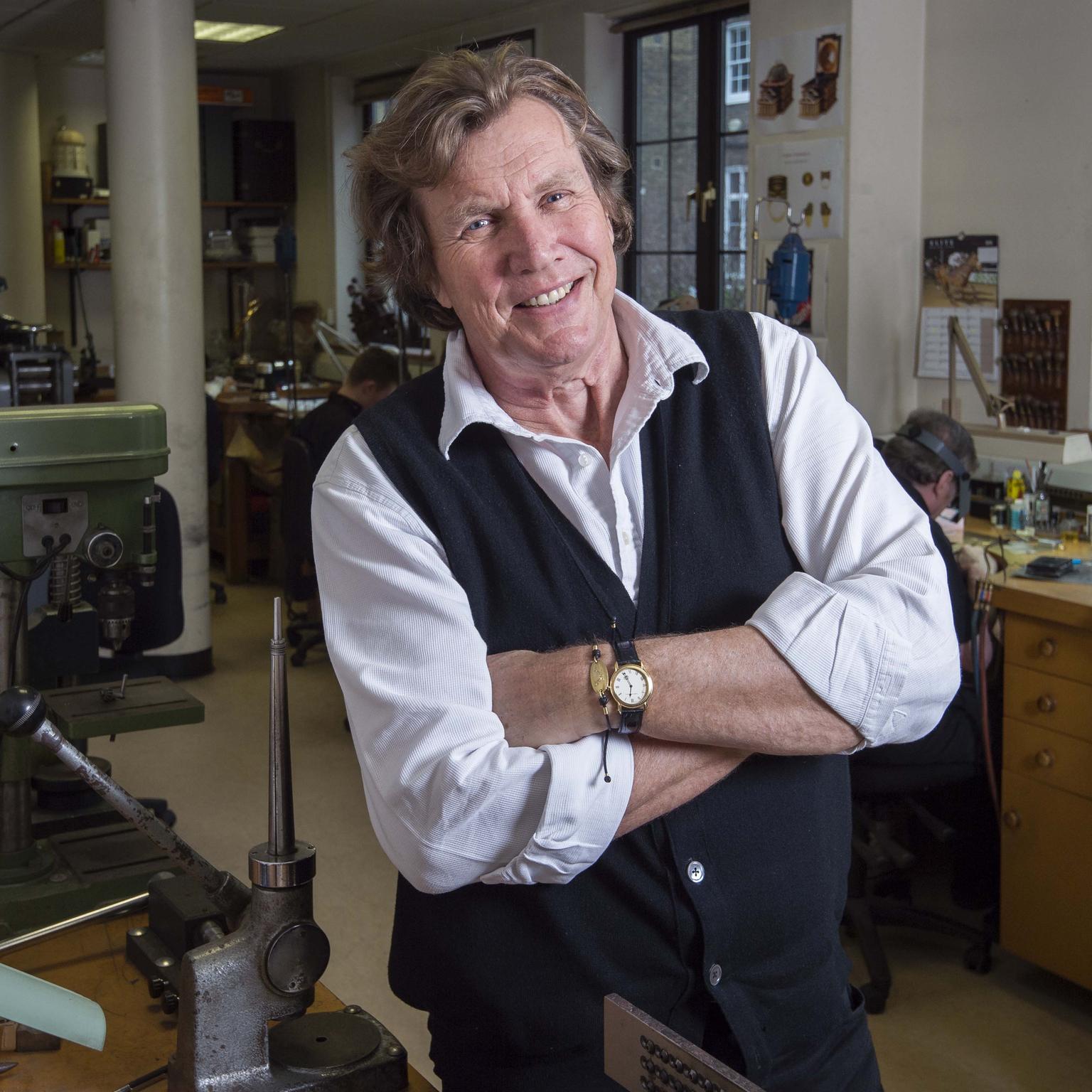 In 1982 Theo Fennell opened his jewellery shop on the Fulham Road in Chelsea, London. Since then the company has become known for its highly original, often-tongue in cheek designs, all of which are made in firm's workshops by hand to Theo's exacting standards.
A blend of quintessentially British wit and eccentricity along with an obsession with craftsmanship, Theo Fennell has become one of London's favourite jewellers. On Tuesday 26 May at 15:30 UK time, Theo Fennell will be interviewed for the Tea with Maria Instagram Live series. 
Oversized, diamond-set keys, chubby hearts with opulently coloured gem-stone pavés and opening rings are some of Theo Fennell's best-loved designs. Secret compartments or carved gemstone domes open to reveal miniature paintings, sculpted animals or messages to a loved one. Mixing playfulness with a touch of the macabre, a series of rings feature the faces of personalities including Che Guevara, Lenin and Damien Hirst. Heroes or anti-heroes? The choice is yours.
As well as jewellery, Theo Fennell makes silver objects including his famous Marmite jar silver lid cover, a cigar ashtray with Winston Churchill's bald head at its centre as well as extravagant bespoke creations that have included a Jack the Ripper letter opener.
Theo Fennell designs and oversees the production of each jewel and champions the revival and invigoration of traditional crafts from miniature painting to metal chasing and enamelling. His team of six craftsmen allows the firm to offer a high level of customisation and bespoke work. Attention to detail is paramount and jewels are often engraved on the back or decorated in places that only the owner will ever see, small touches that mark Theo Fennell as one of the most original luxury jewellers with a sense of humour.