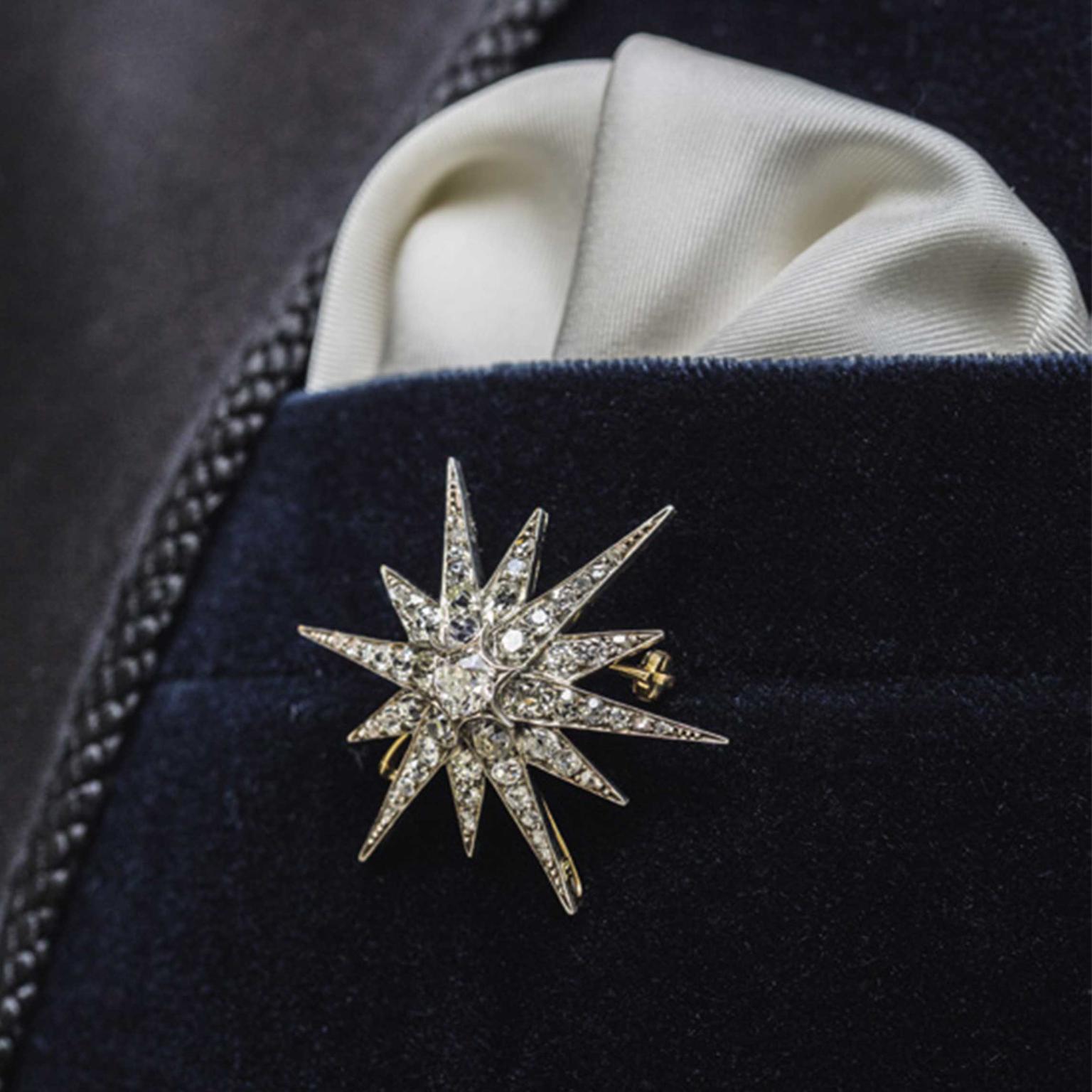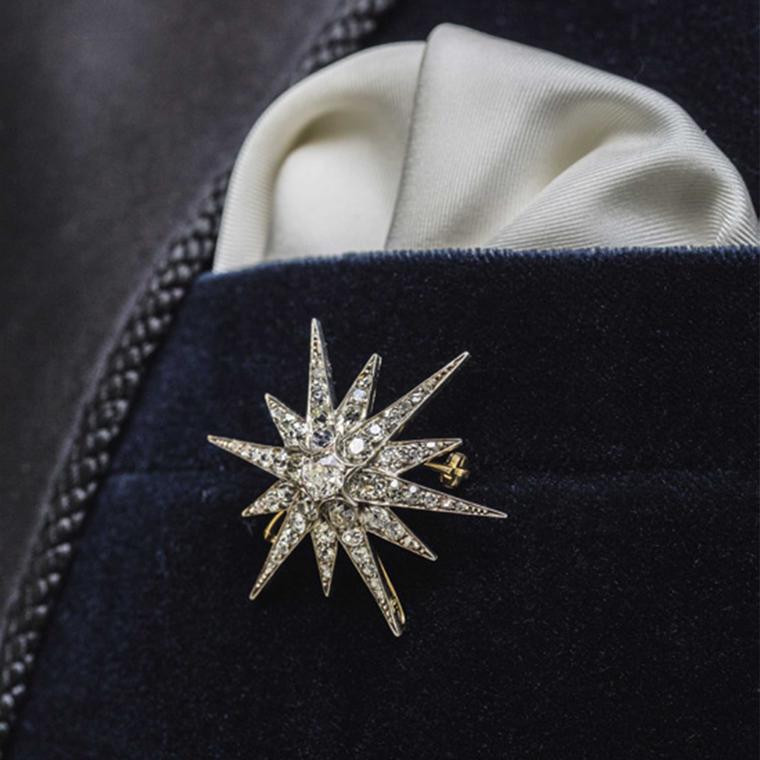 James Sherwood shares with us an extract from his newly-published book: 'Jewelry for Gentlemen' that offers men the chance to explore the jewellery options on offer from traditional tie-pins to some more individual forms of self-expression through jewels.  
'When I first approached Thames & Hudson with the suggestion that gentlemen's jewellery be the subject of my fifth book for the publishing house, their only objection was that the spelling of 'Jewelry' be Americanised in line with house tradition. I thought it was a small concession to explore a big subject that was still under the radar despite the boom in men's jewelry design worldwide. Not only was I seeing the great jewel houses such as Cartier, Van Cleef & Arpels and Boucheron significantly increase their fine jewelry designs for men, I was also enjoying young male street style expressing itself with multiple pieces worn with elegance and ease.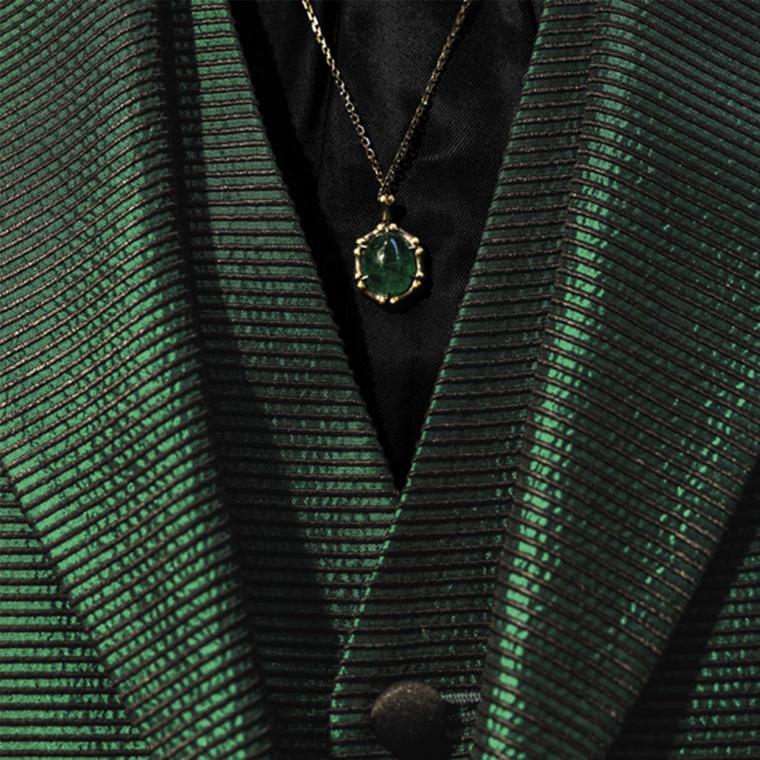 Men's desire to wear jewellery hasn't been so strong since the 1970s. It is a rare CEO or hedge-fund tycoon who doesn't wear a wrist-full of friendship bracelets that demonstrate a life outside finance. The Alphas of the species are already trading up to bracelets, signet rings and pendants in yellow gold. Important pieces of antique fine jewellery now appear on the red carpets, worn by taste-making young actors and musicians such as Jared Leto, Pharrell Williams, Aldis Hodge and Alexander Skarsgård, who have not only revived classic dress studs and cufflinks, but also reinvented brooches, stick pins and chains as necklaces and lapel festoons.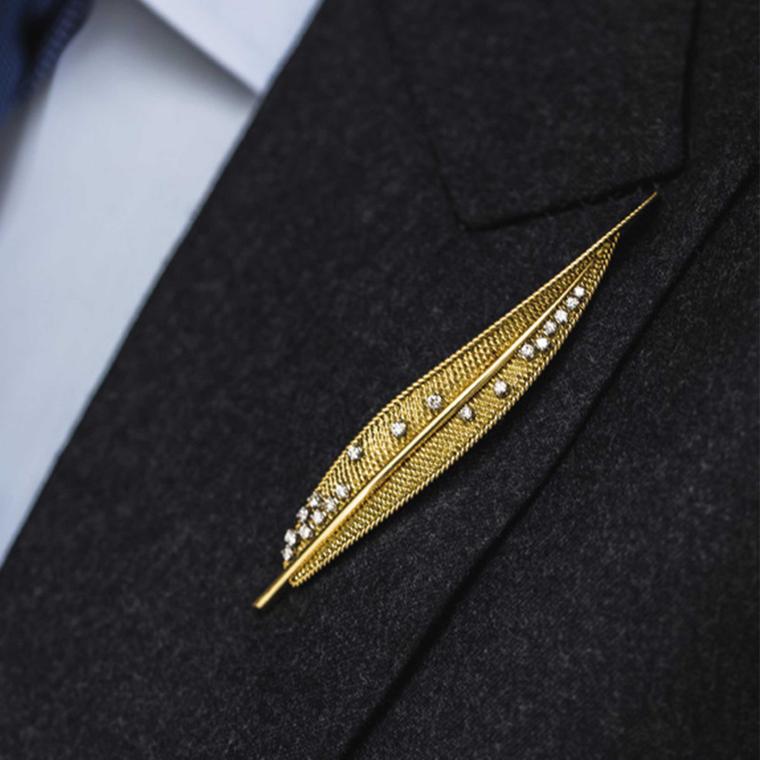 Jewelry for Gentlemen celebrates times and tastes past that modern men have adapted and restyled for the twenty-first century. It also showcases pieces of jewelry that will be future heirlooms, as made by modern masters Shaun Leane, Theo Fennell,David Yurman, Ara Vartanian, Solange Azagury-Partridge and Stephen Webster. These craftsmen and women are supplying a demand as well as inspiring a young generation hungry for new ways to wear men's jewellery.
See more men's jewellery here.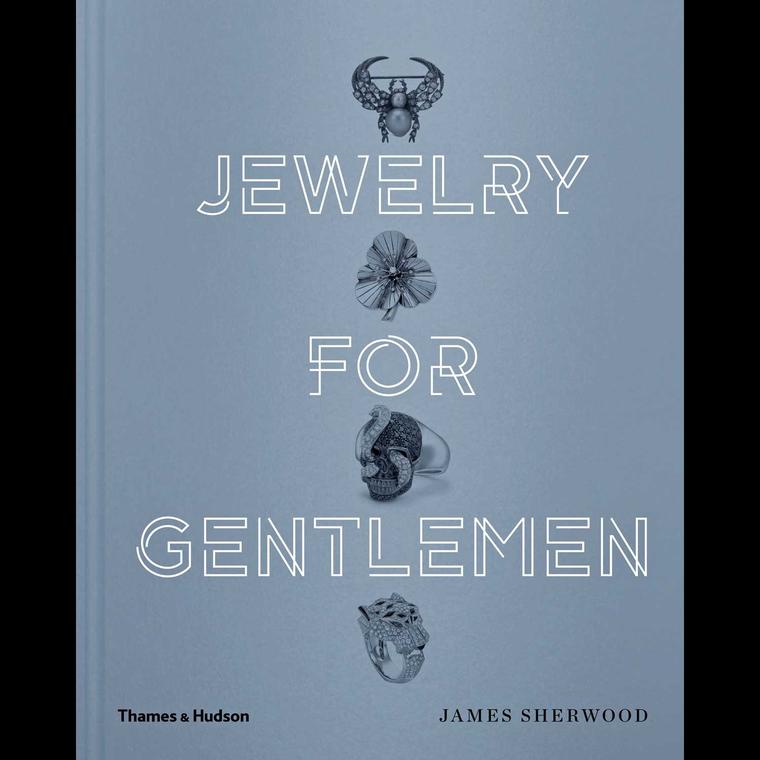 Although we should applaud them for keeping the flame of fine jewelry alive, hip-hop swag and rock-star bling are in the process of being refined as actors, musicians and sports stars graduate from the nursery slope of jewelry for gentlemen. At the turn of the twenty-first century men wearing earrings were still considered common or comedic. Thanks to Cristiano Ronaldo, Will Smith, David Beckham and Lewis Hamilton, diamond ear studs have become an elegant addition to black tie. More to the point, these early adopters have completely normalised the wearing of diamonds – be they real or synthetic – for all those millennials and snowflakes who are driving the great men's jewelry revival.
The author James Sherwood photographed on Bond Street, London specialises in tailoring and fine jewellery and has previously published books including Savile Row, The Perfect Gentleman and Fashion at Royal Ascot. 

A Fabergé pierced diamond bow brooch (c.1913) with millegrain platinum settings for rose-cut diamonds and a central brilliant-cut diamond for sale at the London antique jewellery specialist Bentley & Skinner on Picadilly. 

A yellow gold, diamond and ruby Bow and Arrow brooch attributed to Paul Flato, jeweller to the stars in the golden days of Hollywood from Lucas Rarities. 

Keen to keep alive traditional jewellery skills such as enamelling Theo Fennell has created this yellow gold, diamond and red enamel dress set made in the grand Fabergé tradition. 

The Van Cleef & Arpels white gold, grey mother-of-pearl and diamond Butterfly clip is understated in its elegance and though not made specifically for men, its cool colours are perfect against a dark jacket. 

Two wedding bands by Boucheron that are becoming popular with gentlemen with a taste for minimalist design: the Quatre ring in white gold, black PVD and pavé diamonds; and a yellow gold and brown PVD ring. 

 An elegant gold leaf brooch scattered with round brilliant-cut diamonds by Pierre Sterlé (c.1950) from Hancocks of London. 

Swing it how you will, but a Mirror Ball pendant by Solange Azagury-Partridge transforms into a dapper lapel enhancer that will sure to get conversation flowing.

This white gold and diamond Quill ring designed and personally owned by London-based jeweller Shaun Leane who has collaborated with the fashion world including creating catwalk jewels for the late Alexander McQueen.

Blackened gold and the bone-like shapes make this cabochon emerald Villian pendant by Solange Azagury-Partridge distinctly masculine, and a touch evil.

Published by Thames & Hudson, James Sherwood's new book is the author's first edition dedicated to jewellery and one of the few that focusses solely on this topic with a particular emphasis on London jewellers with beautiful photography shot against men's wear from the best of Savile Row's tailors.  Available from Amazon for £20.96. 

A Victorian twelve-ray star brooch from Bentley & Skinner that adds a brilliant finishing touch any gentleman's outfit.
I wrote and styled Jewelry for Gentlemen at an interesting time socially and psychologically. Perceptions of gender fluidity amongst the young generation question the dividing line between masculine and feminine. This I reflected in appropriating late 19th and early 20th century brooches undoubtedly set for women and reimagined them as lapel pins or 'black tie brooches'. I also featured many pieces that are heavily gem set echoing the manner in which the Indian Maharajas revelled in display. The unspoken philosophy of Jewelry for Gentlemen was that a piece of jewelry is like a tattoo that a man can remove. Like a tattoo, a jewel reflects taste, personality and individuality. Unlike a tattoo, it can be changed on a daily basis.'
By James Sherwood