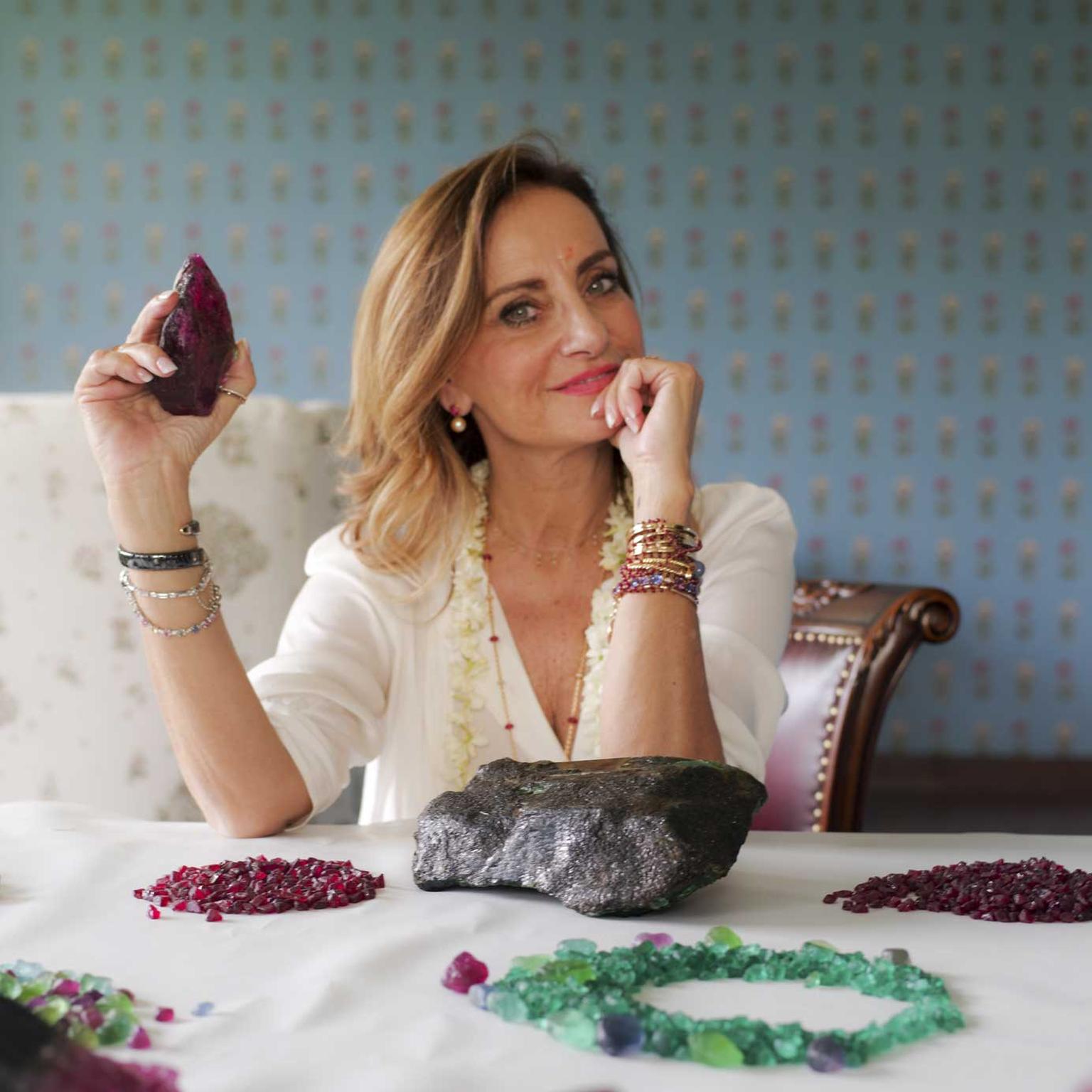 Lucia Silvestri's official title is 'Creative and Gem Buying Director' for Bulgari. But her role has blossomed well beyond the confines of her title. Lucia is perhaps one of the best-known faces at Bulgari and indeed the jewellery industry.
Making the most of her handsome looks, Italian charm and innate charisma, Lucia is a celebrity in her own right.  Her videos regularly have over 250,000 views on Instagram, she features in home decoration magazines and offers travel tips alongside stylish photograph of herself in exotic locations to Condé Nast Traveller's readers. Recently she replied to everyone of the 700 comments on her Instagram video as she is committed to sharing her passion for gemstones and jewellery with a wider and younger audience.
Although Lucia may be a newcomer to the world of social media, she is no arriviste and has worked at Bulgari for over 40 years. She started at the age of 18, when as a biology student, she began working in the design department with Paolo Bulgari, great-grandson of the founder of then family-run firm. In the top floor design studio, above the Lungotevere that snakes alongside the Tiber river, the Bulgari family forged a style that marked the dolce vita and beyond with their opulent, sensuous jewels, dripping with the ripest colours of gemstones.
Read more about the style of Bulgari here.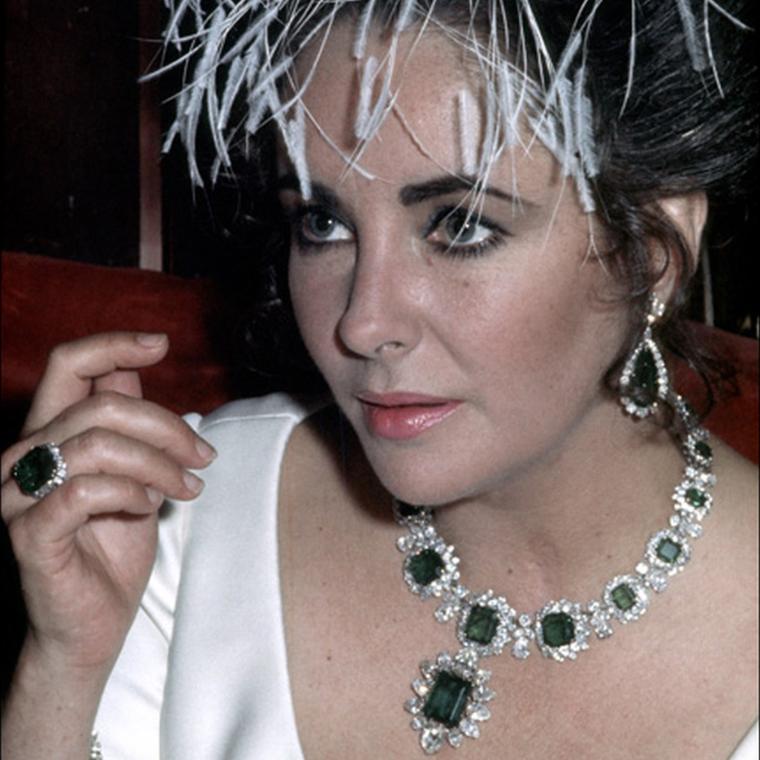 Though this was before Lucia's time, Elizabeth Taylor, Gina Lollobrigida and Ingrid Bergman were just some of the names who were seen draped in Serpenti necklaces, dazzling cascades of cabochon sapphires and emeralds and chokers resplendent with vibrant emeralds the size of walnuts. When the young Lucia first saw Paolo Bulgari's treasure-laden, gem-selecting table, her breathlessness convinced him that  Lucia had a natural passion for gemstones. From that day on, Lucia was immersed in the glamour of Bulgari, learning straight from the Bulgari family.
Under such expert guidance, Lucia's love of gemstones and intuition for design flourished. When she started out the firm had but five boutiques and today is a global brand with hundreds of points of sale.  Despite the stratospheric growth and even after the luxury conglomerate LVMH bought the firm in March 2011, Lucia remains at the Roman head quarters.  As of 2013, Lucia was named Creative Director and has made her mark with high jewellery collections including most recently Cinemagia, Wild Pop, Festa and Magnificent Inspirations. Lucia's love of life is evident in her designs that brim with joy yet manage to remain true to the Bulgari design ethos and rigorous quality standards. The red hot chilli pepper necklace, icy diamond lollipop brooches and cannabis leaf necklaces are the work of a woman confident of her style and design prowess. Bravo Lucia!
Lucia Silvestri brings to her role as Creative Director of Bulgari her feminine intuition as well as her passion for gemstones reflected in high jewellery that is easier to wear than ever before. 

Bulgari's high jewellery necklace in pink gold with 19 amethysts, that weigh an impressive 425.43 carats, are combined with green jadeite, mandarine garnets and almost 12 carats of diamonds. POA

Serpenti Misteriosi My Handcuff watch from Bulgari Wild Pop high jewellery collection 2018 in white gold set with malachite, diamonds and rubellites.

Part of Bulgari's Cinemagia high jewellery collection is this pink gold choker set with 70 pear cut rubellites, pink tourmalines and amethysts, accented with pavé diamonds.  

Wide-ranging in its cinematic inspiration the Bulgari Cinemagia Fairy Wings necklace transports us to the enchanted world of Peter Pan and in particular the fairy Tinkerbell. 

Bella Hadid, a red carpet favourite, stepped out in Bulgari high jewellery including white gold and diamond earrings, a 2.56-carat marquise-cut diamond ring and an 8.69-carat sapphire along with 26.48 carats of diamonds in a platinum Serpenti bracelet.

As well as Creative Director, Lucia Silvestri is head of gem-buying for Bulgari reflecting the importance to the firm of the role of precious stones in their creations. 

'Precious Ruffles' necklace from Bulgari Wild Pop high jewellery collection in pink gold with 11 Zambian drop-cut emeralds totalling 65.74 carats, amethysts turquoises and diamonds.