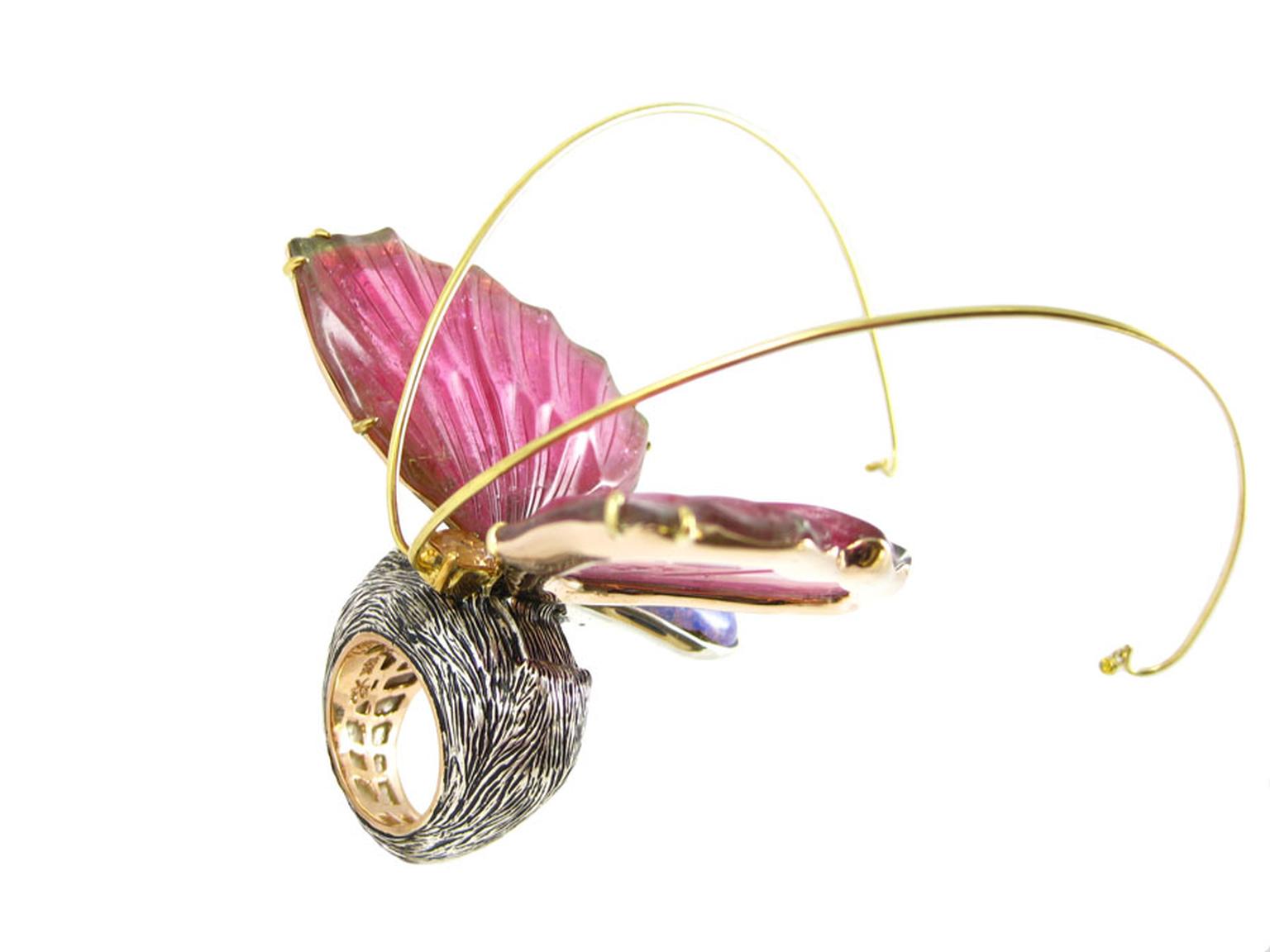 With the excitement of Couture over for another year, the winners of the Couture Design Awards are currently heading home with their prestigious accolades in tow.
An exclusive trade show for luxury jewellery brands that takes place at the Wynn Resort in Las Vegas each year, the Couture Design Awards are always a highlight. After four dizzying days of jewels, it's a fitting way to celebrate the talent of those present and acknowledge the best creations from the show.
This year, thousands of designers, retailers and editors gathered to watch the ceremony. Competition is always fierce, but with 11 different jewellery awards, ranging from 'Coloured Gemstone above 20k' to 'Silver', the categories are incredibly diverse. Alongside ultra-valuable jewels are experimental pieces from budding new designers and more affordable pieces crafted out of silver. The results show the extraordinary breadth of creativity on show at Couture each year.
Hosted in the famous city of sin, Las Vegas, Couture is inevitably more US-centric than other jewellery shows, and among the Design Award winners were many American designers. Heather Moore's pretty inverted diamond ring won her first place in the bridal category, while Beverley Hills-based Indian jeweller Arunashi took home the award for 'Colored Gemstone above 20k' with an electric-green emerald pendant necklace.
But Couture is predominantly an international event, and other winners come from all over the world. London-based jeweller Tomasz Donocik - who travelled over from the UK as part of Stephen Webster's 'Rock Vault' exhibition - won two awards: 'Debuting at Couture' and 'Diamond Above 20k'. The German jewellery house Schaffrath scooped first place in the 'Platinum' category, while Mexican jeweller Colette Steckel came first in the 'Diamond Below 20k'.
Not only are the winning designs beautiful to look at - they are a good indicator of the trends that will be surfacing over the coming year. Expect to see plenty of bold gold, chokers and florals thanks to Paolo Costagli and his geometric gold necklace, Atelier Minyon's choker-style Owl necklace and Mikimoto's Anthea brooch, the petals of which are made of extraordinarily rare baroque freshwater cultured pearls.
With another show over and another year to wait until Vegas becomes the epicentre of the jewellery world once more, it's time for these jewels to find new owners and the designers to return home to bask in the attention that comes with winning a coveted Couture award.
At Vegas Couture jewel show the Second Runner-Up in the 'Gold' category was Mary Esses.

Winner of 'Gold' category: Paolo Costagli.

First Runner-Up in 'Gold' category: Victor Veylan.

Second Runner-Up in 'Pearls' category: Gellner.

Mikimoto's Anthea brooch, with petal-shaped freshwater baroque pearls, pavé diamonds and a pink spinel, was the winner in the 'Pearls' category at the Couture Awards 2013 in Las Vegas.

The First Runner-Up in the 'Pearls' category at the Couture Awards 2013 in Las Vegas was Paula Crevoshay with this "Pink Lady" gold pendant, set with a natural Abalone pearl, tsavorite garnets, pink spinels, rubies and opals.

At Vegas Couture jewel show the winner in 'People's Choice' category was Atelier Minyon.

At Vegas Couture jewel show the Joint First Runner-Up in 'People's Choice' category was Victor Velyan.

First Runner-Up in 'Platinum' category: Henrich & Denzel.

Winner of 'Platinum' category: Schaffrath.

Second Runner-Up in 'Platinum' category: Steven Kretchmer.

Winner in 'Silver' category: Atelier Minyon