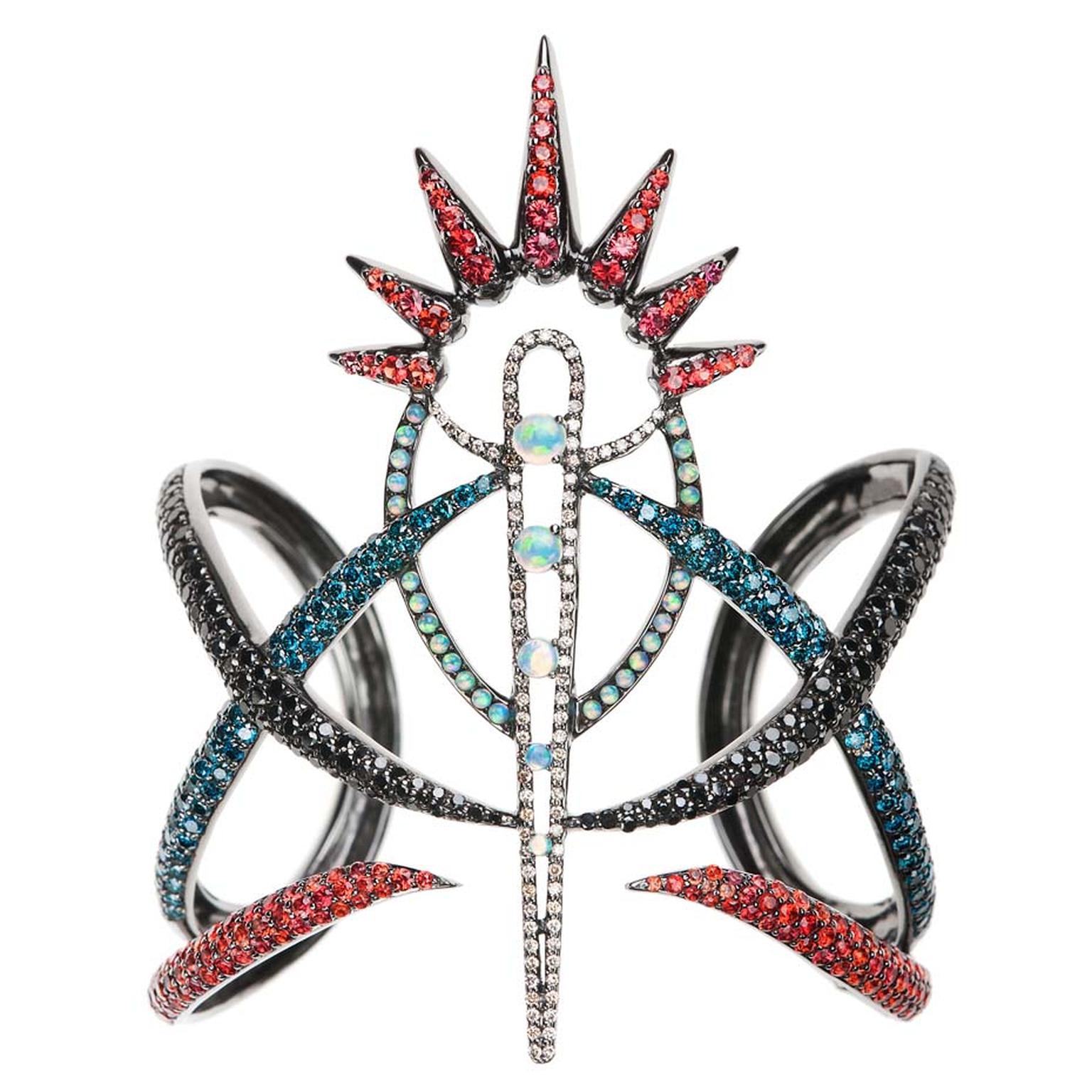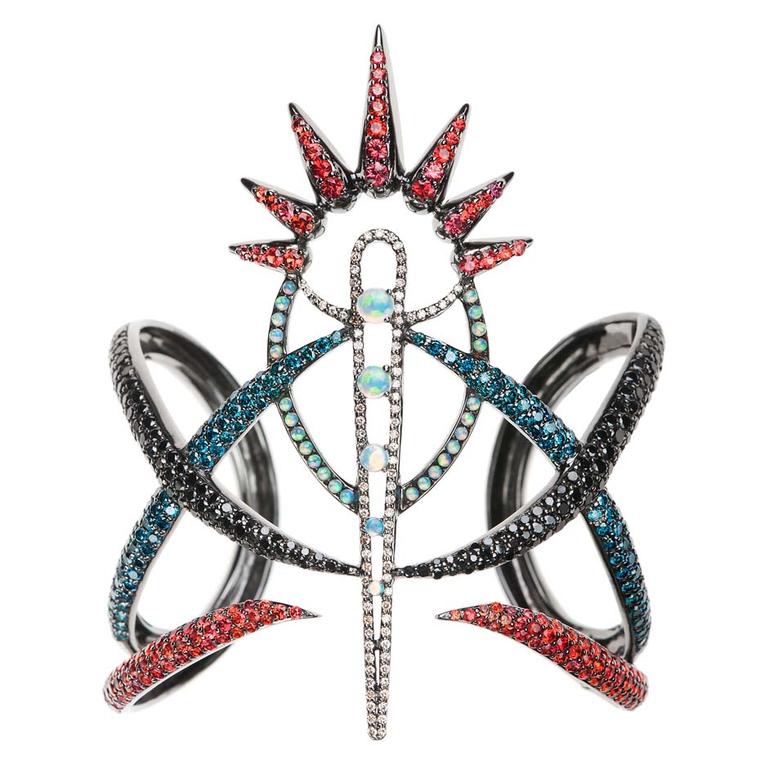 By Claire Roberts in London
With just a few weeks to wait until The Couture Show Las Vegas opens its doors, more than 200 jewellery designers from all over the world are preparing to showcase their newest wares in the celebrated Wynn Resort as part of Jewellery Week in Las Vegas.
This annual fair, with its luxurious setting, intimate atmosphere and carefully curated list of jewellery designers, turns the traditional notion of a trade show on its head. The brands on display are hand-selected for their commitment to creativity and originality, and the entire event revolves around great design.
In honour of New Design Week on The Jewellery Editor, I have gathered together some of the most dramatic, daring and dazzling new designs that the team will be seeing in person at the end of May. From Erica Courtney's stunning opal and mandarin garnet bead necklace, which resembles the edible sweetie necklaces of my childhood, to Sutra's dagger-edged earrings, set with baguette-cut Paraiba tourmalines of different sizes and hues, I'm starting to feel very excited indeed about Couture 2014. 
I was left speechless by Nikos Koulis' cuff - the latest addition to the new Spectrum collection. Spiky and sexy and ablaze with colourful gemstones, I can't wait to try it on for size.
Just when I thought I'd had my fill of across-the-finger rings, along comes Lucifer Vir Honestus' tourmaline slice Pretty Double Butterfly ring. The transition of colours within the polished and carved slices of gemstone, from blue to pink, perfectly mirrors the nuances of colour on a butterfly's wings.
There will be plenty of edgy design at the Couture Show Las Vegas, too, if AS29 by Audrey Savransky's Spine ear cuffs and Nada G's Matrix ring are anything to go by, both of which are set with the gem of the moment: black diamonds. I can imagine Rhianna flouting the dress code at a red-carpet event in the former, while the latter is an architectural triumph.
Stay tuned for more Couture jewels - over the next three weeks we will be showcasing some of the trends that will be making themselves felt at the Couture Show Las Vegas.
For more on the 2014 Couture Show Las Vegas at the end of May, click here.
We will be watching out for these edgy AS29 by Audrey Savransky Spine ear cuffs with black diamonds at the Couture Show Las Vegas.

Lucifer Vir Honestus will be showing this impressive Double Butterfly ring in black gold with tourmaline slices and diamonds ($17,210) at the Couture Show Las Vegas.

Sutra will be bringing plenty of neon-bright Paraiba tourmalines, including these 28.31ct Paraiba and diamond earrings (US$87,340), to the Couture Show Las Vegas.

Erica Courtney and her Paraiba tourmaline slice earrings will be a highlight of the Couture Show Las Vegas.

I am looking forward to trying on Nada G's three-dimensional Matrix Double ring in yellow gold with black and white diamonds at the Couture Show Las Vegas.

Erica Courtney will be bringing this eye-popping opal bead necklace to the Couture Show Las Vegas.

Paula Crevoshay will be showing her breathtaking designs at the Couture Show Las Vegas, including this pendant set with a 22.30ct opal, tanzanites, apatites, blue zircon and diamonds.

New to the Couture Show Las Vegas: Nikos Koulis' Spectrum cuff with brown diamonds, black diamonds, blue diamonds, orange sapphires and opals.