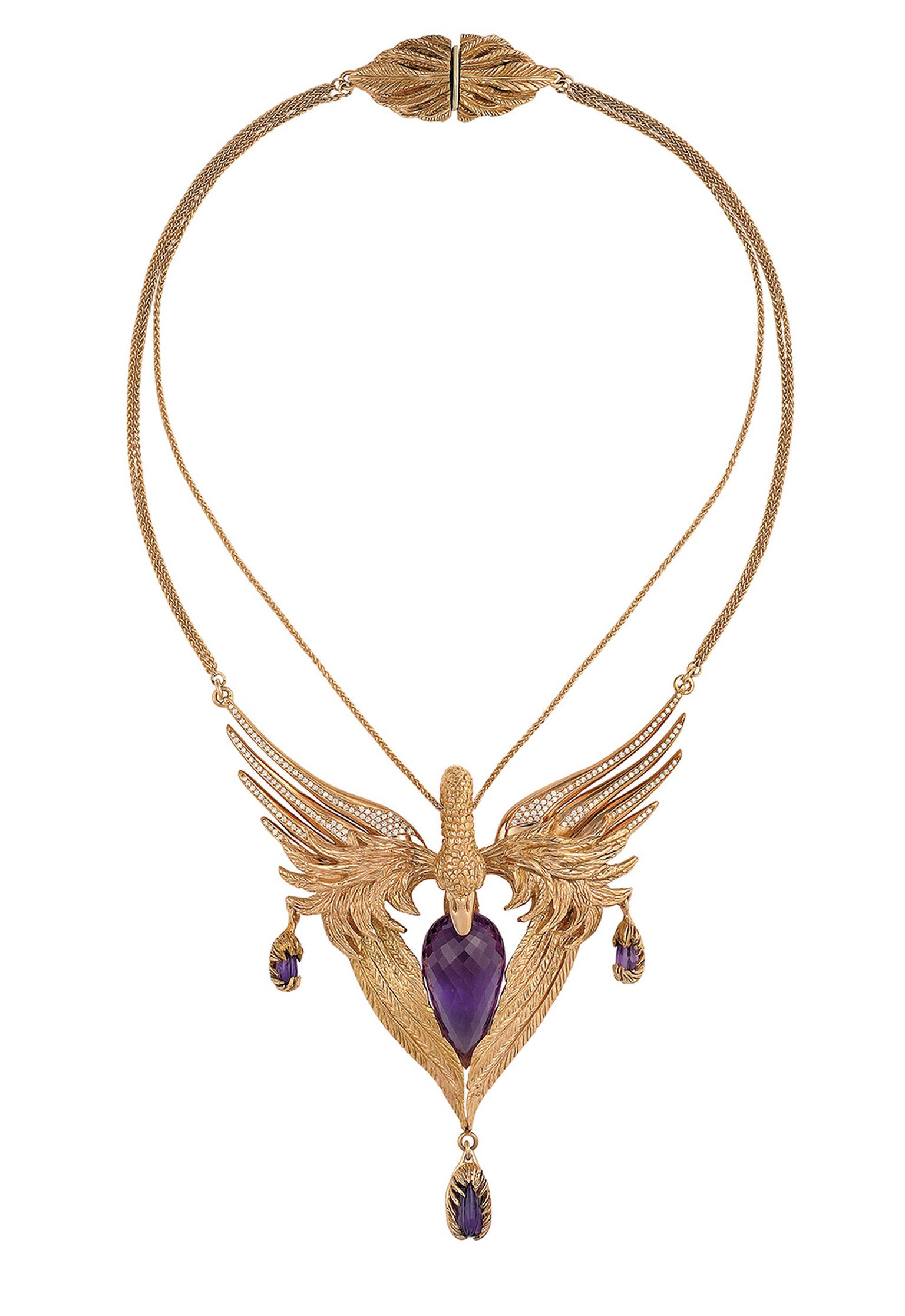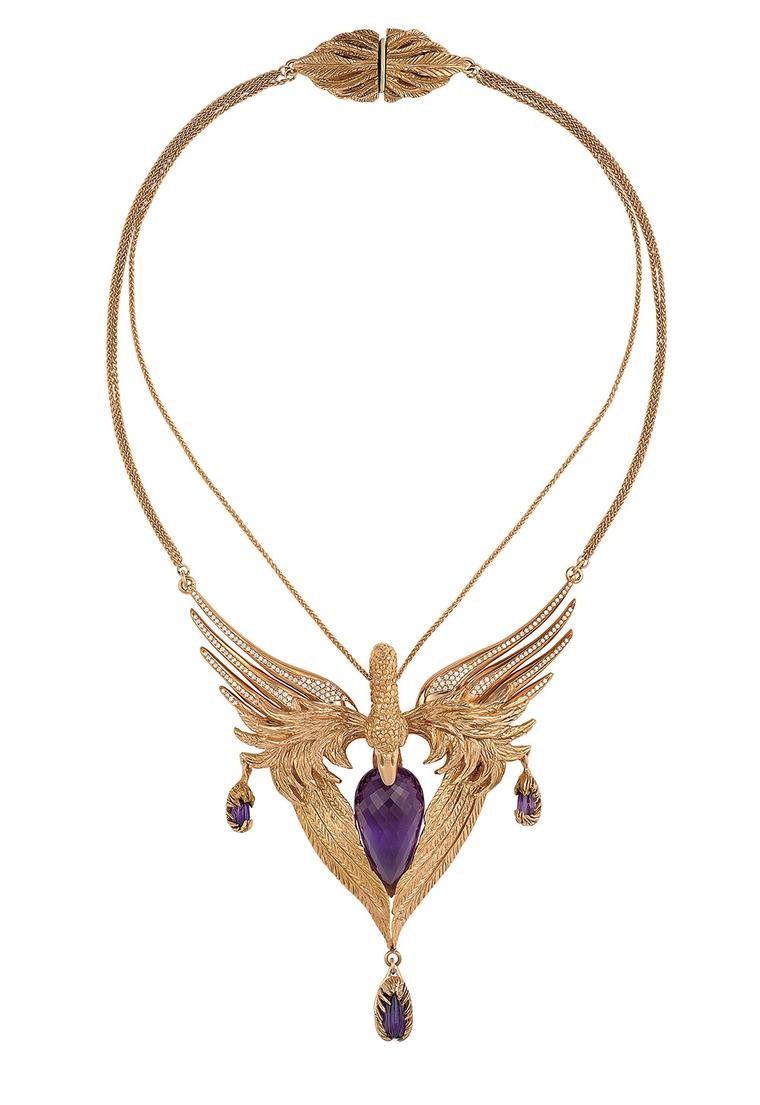 By Ase Anderson in London
A new contemporary jewellery exhibition, Made in London: Jewellery Now, at the Museum of London brings together some of the capital's most exciting creative talents under one roof. Running until 27 April 2014, it forms part of the museum's Jewellery Season. 
The exhibition delves into the creative processes and working methods of seven London-based jewellers to give a rare and exclusive snapshot of what goes on behind the studio door. 
Featuring the works of Jordan Askill, Imogen Belfield, Rachel Boston, Duffy, Husam el Odeh, Noemi Klein and Frances Wadsworth-Jones, it also depicts London as a hub of inspiration and innovation.
To highlight each designer's distinctive creative approach, all seven jewellers have been given their own mini-installation within the exhibition. 
From Frances Wadsworth-Jones' witty designs inspired by London's pigeons to Jordan Askill's 'portable sculptures' and Imogen Belfield's passion for crystals, Made in London: Jewellery Now celebrates the newest generation of designers making their mark in the capital and beyond.
The exhibition is co-curated by Beatrice Behlen, Senior Fashion Curator at the Museum of London, and Agata Belcen, Fashion Editor of 'AnOther Magazine'. The pair had previously worked together on the Quentin Jones film 'Time Machine', which was based on the museum's collections. 
Beatrice says: "In the 21st century, it is not enough for a jewellery designer to create beautiful pieces. Designers have to create a unique identity and aesthetic, which becomes bound up in their work. Through Made in London: Jewellery Now, we wanted to bring together some of the most exciting, imaginative and boundary-pushing jewellers working in London today. We wanted to see how they have harnessed their interests and inspiration to make their collections stand out, while simultaneously exploring how each is influenced by the city around them."
Made in London: Jewellery Now runs alongside the Museum of London's major exhibition The Cheapside Hoard: London's Lost Jewels, which showcases the world's largest collection of Elizabethan and early Stuart jewellery, found buried underground in Cheapside, London, in 1912. 
A behind-the-scenes look into Husam el Odeh's studio, a designer known for his numerous collaborations, including Topman, Topshop, Pringle, Swarovski and Kickers.

Noemi Klein's work involves a creative process of carving, casting and building up elements to design a final piece.

All seven jewellers have been given their own mini-installation within The Museum of London's 'Made in London: Jewellery Now' exhibition.

Jordan Askill designs both jewellery and sculptures and has recently undertaken film projects alongside his brothers.

At work in her studio, Noemi Klein is known for her cutting-edge jewels, which incorporate claws, skulls and branches.

Rachel Boston's jewels are inspired by nature, contemporary culture and high fashion.

A ring handcrafted in Husam-El-Odeh's London studio.

A silver knuckle ring by Imogen Belfield.

Jewellery designer Duffy creates each piece in his East London studio with locally sourced materials.

Duffy's workstation features talismans, trinkets and family photos.

Frances Wadsworth-Jones creates pieces filled with humour. Her latest creation, The Heaven Sent brooch, is inspired by London's most famous bird: the pigeon.

Frances Wadsworth-Jones, pictured here at work in her Bermondsey studio, creates pieces with gold, silver, pearls and gemstones.