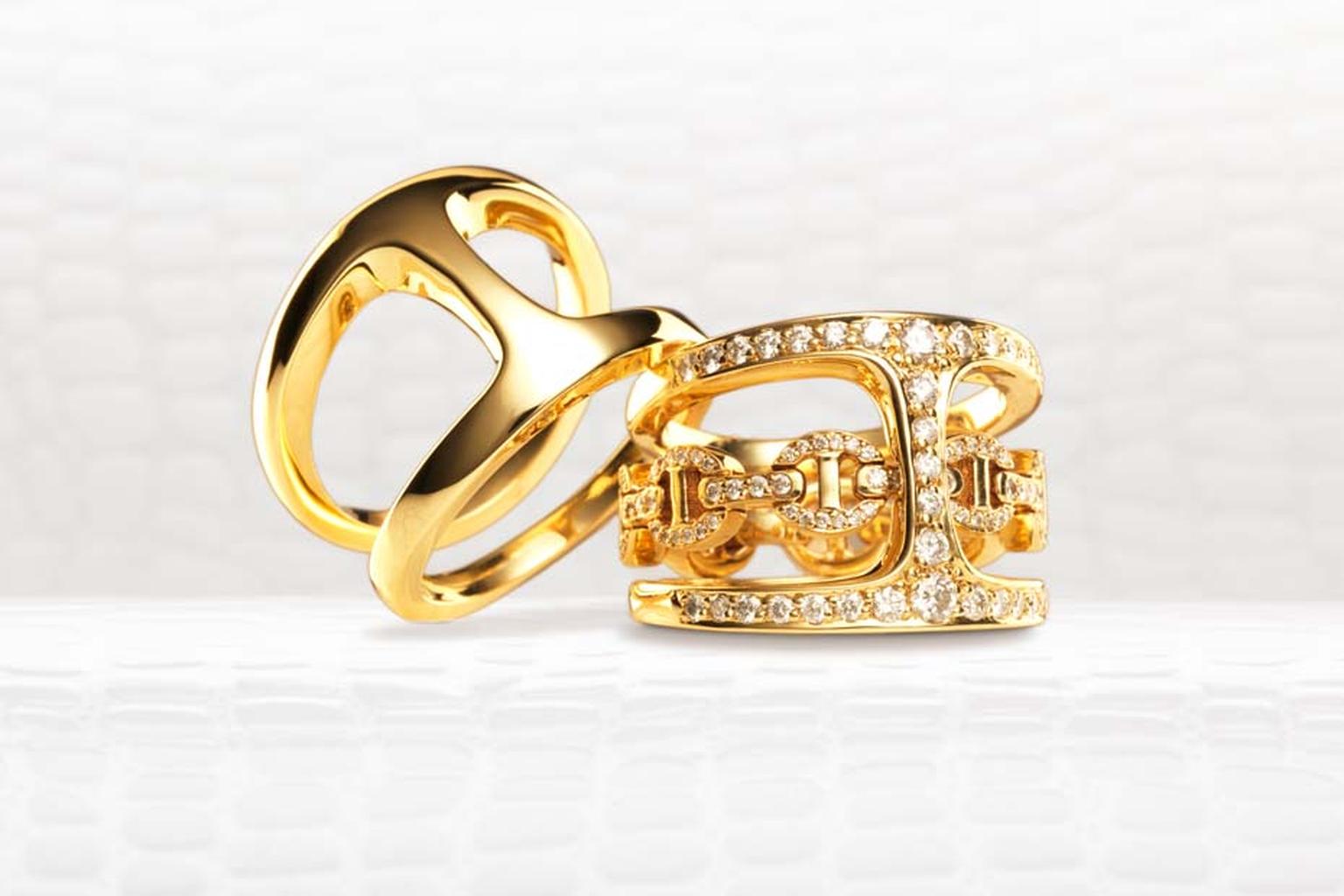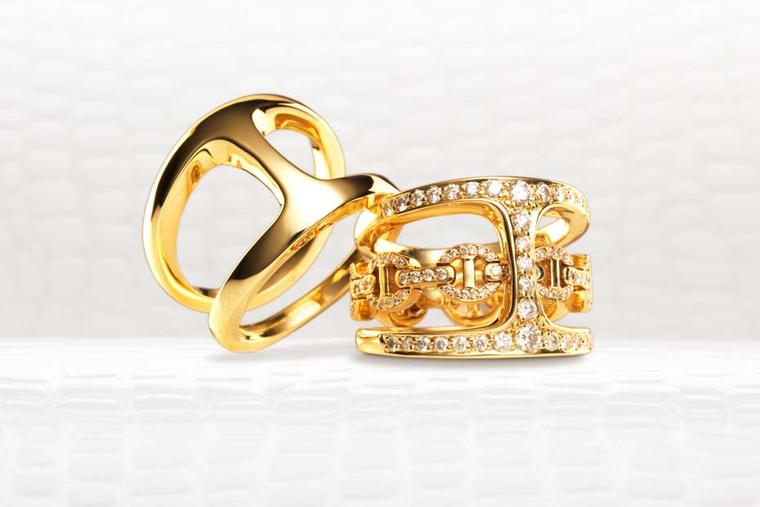 By Maria Doulton in London
Hoorsenbuhs, the cult California jeweller, was in town this November to launch its jewellery range in collaboration with Damien Hirst's 'Other Criteria' gallery in London. The unpronounceable name comes from a 16th-century Dutch merchant ship that used to trade in precious stones. The nautical-retro feel of the jewels and the anchor chain links come from this maritime theme, infused with a cool and hip Californian feel.
Founded in Los Angeles in 2005, with its headquarters in Santa Monica, Hoorsenbuhs has a strong celebrity following. Fans include Rihanna, David Beckham and Jay-Z, but was there any substance to this brand, I wondered? Curious to know more, I went to see for myself because founder Robert Keith and business partner Kether Parker were in London to tell me all about it.
The first thing that struck me was the freshness and excitement buzzing around the brand. For starters, both Robert and Kether are cool, in an effortless way that makes everything around them - me included - seem old, overdressed and stuffy. Both were dressed in layers of black, oversized jerseys, baggy trousers and don't-mess-with-me boots that gave Robert a bad boy air and Kether - an ex-model - a willowy grace. Robert wore a plain gold ring that spanned two fingers, topped off with an emerald-set band, a Link ring and a long gold necklace that almost reached his waist. It looked tough and masculine, not something I often get to say about men's jewels.
These two guys weren't telling me about the centuries-old heritage or craftsmanship but having fun horsing around, draping me in their signature chunky gold Link bracelets, chains and rings and sharing their infectiously sunny approach to life.
So what's the deal with Hoorsenbuhs? The bottom line is the jewels are cool, well designed and made to a good standard. I particularly liked the large gold cuff with its powerful minimal design, shimmering with Zambian emeralds from Gemfields. The designs are simple yet clever and the look is distinctive, clean and even elegant. The chains are thick and smooth, and the Tri-Link rings are more solid than you would think from looking at a photograph. All the jewels are made in Los Angeles and designed by Robert.
What sets them apart is Robert's approach. He started his career as a stylist and a photographer, so he is approaching jewellery from a different angle. He knows what works visually, he knows how to make men and women look good, and he knows what makes or breaks a look. No wonder the stars love him.
Robert's interest in jewels began when he was working as a photographer's assistant. He collected jewellery as props for the shoots, which ranged from precious vintage pieces to local Indian designs and artist jewels.
His first design was made for himself - a ring based on an anchor chain. On its first outing he took an order from a woman at Starbucks, who was taken with the ring. Soon, more people wanted a piece of Hoorsenbuhs because Robert is the sort of guy everyone wants to emulate.
This spontaneous and very instinctive approach to making jewellery has endured and, backed by good workmanship and, now, Damien Hirst's patronage, it looks like Hoorsenbuhs is here to stay. Next up is the launch of a range of jewels designed in collaboration with Damien Hirst. You've come a long way, baby. 
A series of Hoorsenbuhs Tri-Link rings in silver, rose gold and yellow gold with diamonds.

Hoorsenbuhs Bonded ring in rose gold with diamonds.

Hoorsenbuhs Tri-Link ring in silver with diamonds.

Hoorsenbuhs Brute Large Tri-Link ring in rose gold with diamonds.

Hoorsenbuhs Dame Phantom ring in yellow gold set with white diamonds.

Hoorsenbuhs Double Knuckle ring in rose gold.

Hoorsenbuhs Dame Phantom cuff bracelet in yellow gold.

Kether Parker, business partner of Hoorsenbuhs founder Robert Keith, wears his Hoorsenbuhs jewels with the ease of an ex-model.

Hoorsenbuhs founder Robert Keith proves that man necklaces can look masculine.

Hoorsenbuhs Dame Phantom Clique ring in yellow gold alongside the Gold Phantom Clique ring with diamonds.