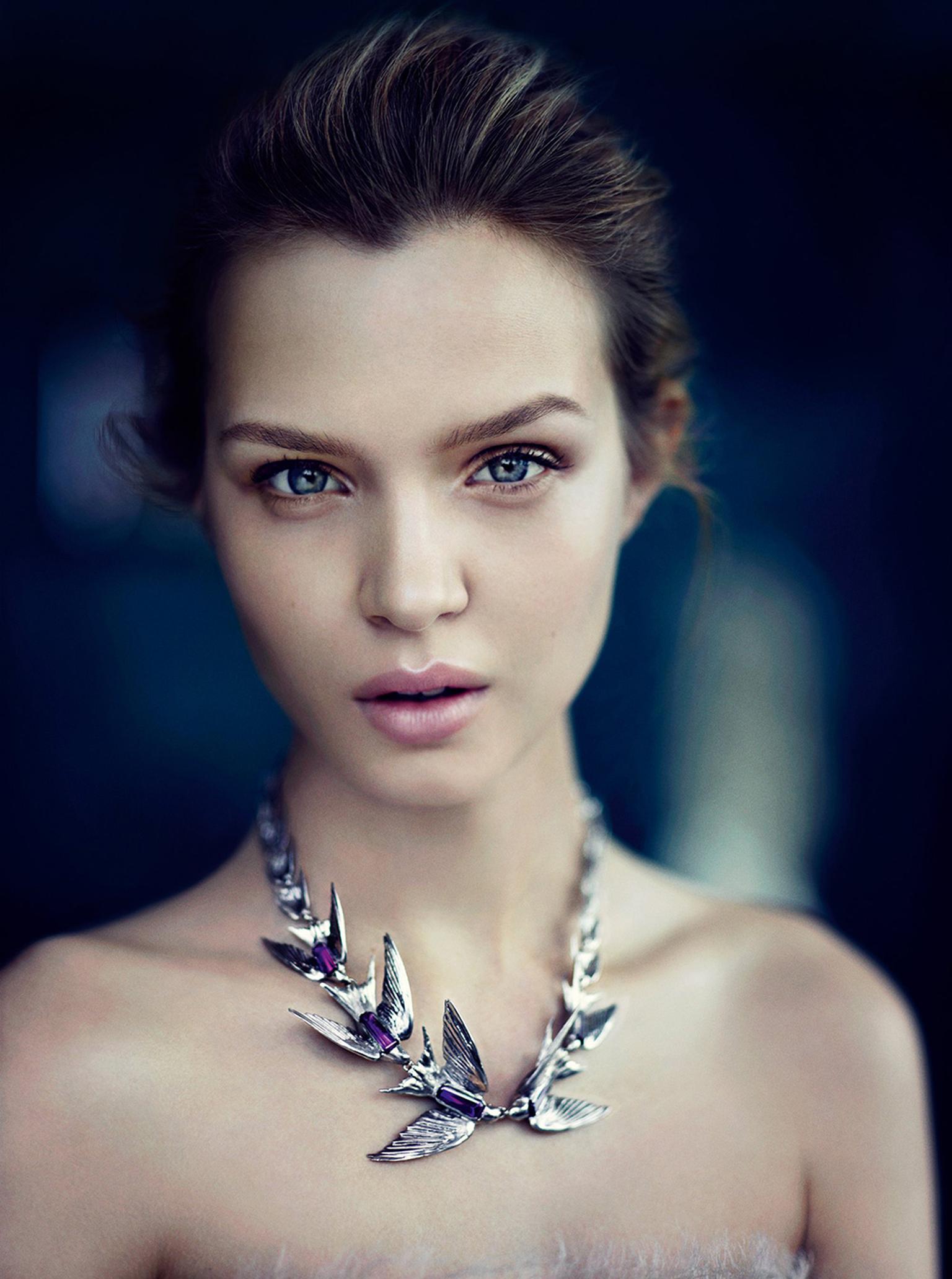 Gemfields' emeralds have been causing a revolution in the world of coloured gemstones since 2007, when it acquired majority ownership of the Kagem mine in northern Zambia, the source of 25% of the world's emeralds. But the deep-green stone that Gemfields is best known for is only half of the story. Head south, to Kariba, and you will find the world's largest amethyst mine, in which Gemfields owns a 50% share. Cross the border to northern Mozambique and you'll encounter Gemfields there too, at Montepuez Ruby Mining, the largest privately owned ruby-mining concession in the world. If Gemfields' rate of growth is anything to go by, it won't be long before it is synonymous with a whole spectrum of coloured gemstones.
But while Gemfields' vibrant offerings are undoubtedly beautiful, it is the way in which it goes about its business that is making the multi-million-pound gemstone industry sit up and take notice. By controlling the entire mine-to-market process, Gemfields is able to guarantee the provenance of each and every stone - a growing concern among consumers in the complex supply chain of coloured gemstones - and ensure that its practices are transparent and ethical. Which means considering the bigger picture and prioritising the health and safety of Gemfields workers and their communities, environmental sustainability and the implementation of best business practices.
Gemfields amethysts and rubies, just like Gemfields emeralds, have set new benchmarks for environmental, social and safety practices, which strike a nerve with jewellers as well as consumers. They are, after all, the ones working with gemstones every day. And just like Gemfields emeralds, which compare favourably with the famous Muzo emeralds of Colombia, its sapphires and rubies are of similarly blue-blooded stock. Gemfields rubies are genuinely exceptional - a rich, saturated red that recalls the legendary 'pigeon blood' rubies of Burma - and its amethysts have become the new industry standard for their peerless deep purple colour, richer and deeper than any other amethyst being mined today. What jeweller wouldn't want to work with them?
Fully aware of the extraordinary nature of its stones, Gemfields approached 36 leading international designers and made them an offer no sane jeweller could refuse: create something spectacular with our gems. With a portfolio of stones that encompasses not only different shades and sizes but shapes too - from cabochons and slices to whopping great 68ct Zambian amethysts - the designers got to work on what is one of the most ambitious jewellery collaborations of all time (read more about it here). Of course, lots of the designers were drawn to Gemfields' majestic emeralds, but others were lured by the vivid amethysts, while others still had eyes only for those luscious rubies.
Every design you see on this page, which features everyone from the elite Indian jeweller Amrapali to the glamourously offbeat Solange Azagury-Partridge, captures the drama of Gemfields' amethysts and rubies. There is nothing cohesive about this collection. Instead, each bears the indelible hallmark of its designer. Could there be a better advertisement for Gemfields than to see its gemstones transformed into one-off works of art?
"It's easy to buy something that looks impressive, but knowing that it's ethically sourced and that no-one suffered to produce it is, to my mind, the most important thing," says Mila Kunis, Gemfields' new brand ambassador, who nails Gemfields' ethos in one simple sentence. An impressive piece of jewellery is for life, but those people responsible for creating it are entitled to a life too.
A Gemfields Mozambican ruby. Gemfields owns a 75% stake in Montepuez Ruby Mining, where these precious gemstones are extracted from the ground in an ethical, sustainable and transparent manner.

A Fairtrade Gemfields Zambian amethyst. Gemfields owns a 50% stake in the Kariba Mine in southern Zambia, the world's largest amethyst mine.

Gemfields' Dickson Yewn ring with a 4ct Mozambican ruby and 1.40ct of diamonds. Michelle Obama wore a similar ring set with jade that brought Dickson Yewn's name to a wider audience.

Jordan Askill's brooch with 11ct of Gemfields Zambian amethysts.

Kara Ross' clutch, with a 60ct Gemfields Zambian amethyst, shows how precious stones can be incorporated into accessories.

These Kara Ross earrings match the clutch and feature 50ct of Gemfields Zambian amethysts.

Alexandra Mor ring in 18ct yellow gold with a 68ct Gemfields Zambian amethyst and 1.4ct diamonds.

Amrapali earrings in 23ct and 18ct yellow gold with 7.50ct Gemfields Mozambican rubies, 2.07ct diamonds and 45.72ct pearls.

Amrapali necklace in 18ct and 23ct yellow gold with 240.15ct Gemfields Mozambican rubies, 34.47ct diamonds and 96.28ct pearls.

Bina Goenka bag in 18ct yellow gold and silver with 111.28ct Gemfields Zambian emeralds, 57.67ct Mozambican rubies, 143ct Zambian amethysts, 74.90ct of diamonds, 9.60ct pearls and 44.89ct tourmalines.

Duffy's Odyssey necklace in red gold with a 52.25ct Gemfields Zambian amethyst and 1.08ct diamonds.

Farah Khan bracelet in 18ct yellow gold with 10.31ct Gemfields Zambian emeralds, 57.22ct Mozambican rubies and 9.43ct diamonds.