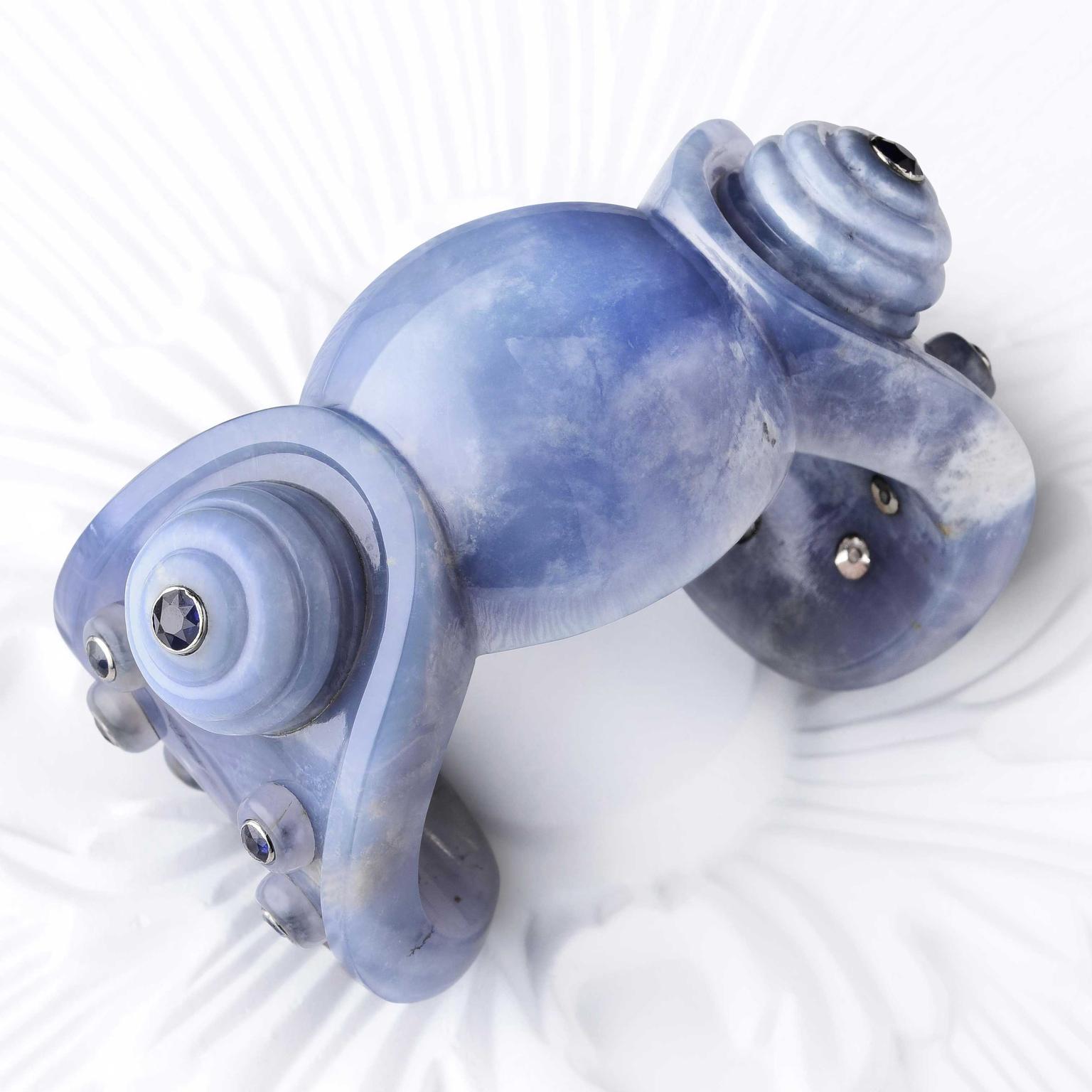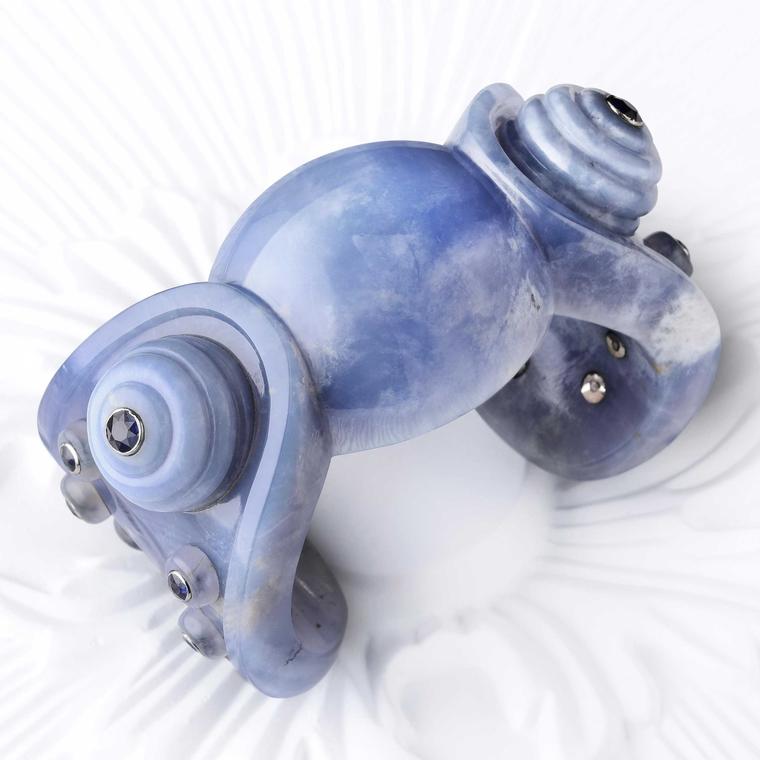 Fortuna Auctions of New York is to sell jewels belonging to the American heiress Bokara Legendre on 25th April 2018. Described as 'one of the most important private collections to come to market in recent times', the sale includes museum-quality jewels by Suzanne Belperron (below) as well as Art Deco Cartier jewels and vintage Verdura.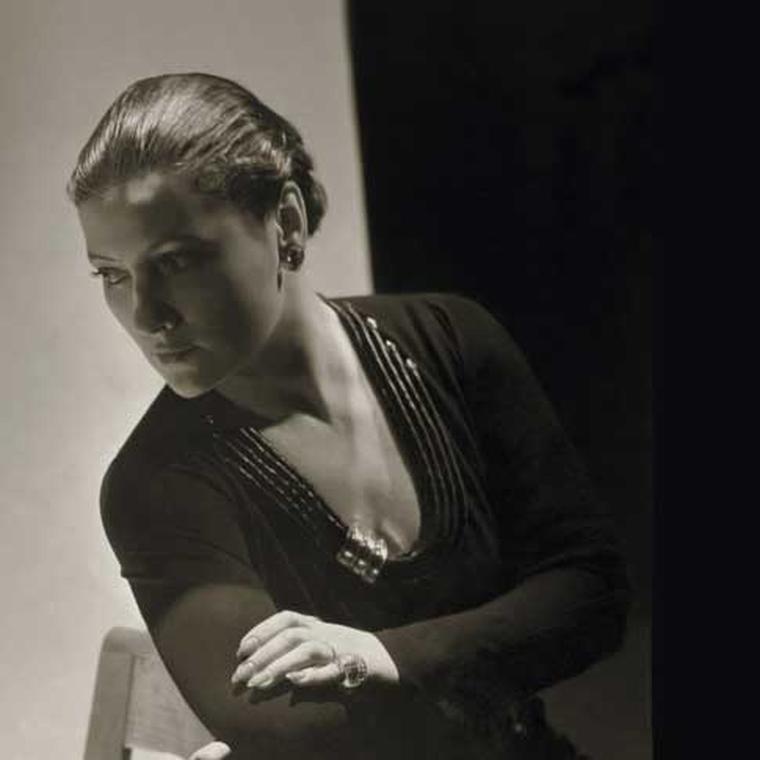 Born Bokara but known as Bo to her friends, Legendre was the daughter of Gertrude Sanford Legendre heiress to the Sanford fortune and Sidney Legendre, a prominent citizen of New Orleans. Setting herself apart from the shadow of her wealthy family, her wide-ranging career included acting, journalism, broadcasting and finally being ordained as a Buddhist practioner. Bo also set herself apart with a strong sense of style reflected nowhere more clearly than in her bold jewellery choices.
Bo was particularly drawn to Suzanne Belperron, leading light in jeweller design who began work in Paris in the 1930's. Combining sensuously minimalist shapes carved out of unusual materials such as rock crystal or chalcedony with precious gemstones, Belperron is regarded as one of the most important jewellery designers of the modern age.
Seth Holehouse, Co-CEO of Fortuna says: "It is an honour to bring Bo Legendre's beloved, never-before-seen collection to the public. Bo's infamous sense of humour, fiery personality and extraordinary modernity explain her affinity for Suzanne Belperron, the ultimate modernist with lasting appeal, especially in today's climate. Belperron was one of the most influential female jewellers of the 20th century, and this is a truly remarkable opportunity for collectors to own a piece of living history from two such powerful and respected women."
Sculptural and bravely minimalist for its time, the Suzanne Belperron chalcedony and diamond clip is one of the highlights of the sale of Bo Legendre's jewels. Estimate: $20000-$30000

Famed French jeweller Suzanne Belperron who worked between 1930-1970 favoured unusual materials juxtaposed with diamonds as seen in this chalcedony ring with old European diamonds.  Estimate $10,000 to $15,000

Bulgari Burmese Ruby Diamond Trombino Ring from the estate of Bo Legendre that is part of one of the most important private collections to come up for auction in recent times. Sale takes place at Fortuna in New York on 25th April 2018. Estimate: $15,000-25,000

With a clear predilection for Art Deco style jewels, Bo Legendre's collection of jewels include this platinum ruby and diamond bracelet set with approximately 15.35 carats of diamonds and close to 24 carats of rubies. Estimate:  $8,000-$12,000.

American heiress Bokara Legendre at a party in her youth. Daughter of prominent New Orleanian Sydney Legendre and Sanford heiress Gertrude, Bo accumulated an impressive collection of jewels featuring Belperron, Verdura, Bulgari and Cartier. 

One of the most famous women jewellery designers of her era, Suzanne Belperron's brave new modern style of jewellery design attracted strong women such as the Duchess of Windsor, Daisy Fellowes and Josephine Baker as well as Bo Legendre.  Vogue January 1934.

This carved blue chalcedony ring by Suzanne Belperron is my favourite piece of the sale. Its striking simplicity makes an elegant combination of the milky blue stone set with a 12-carat oval cabochon sapphire in a grey gold bezel. Estimate: $12,000-$18,000.

Bo Legendre made bold choices in jewellery and amassed an impressive collection of Suzanne Belperron designs including this Cambodian-style chalcedony bracelet set with sapphires. Estimate: $100,000-150,000.