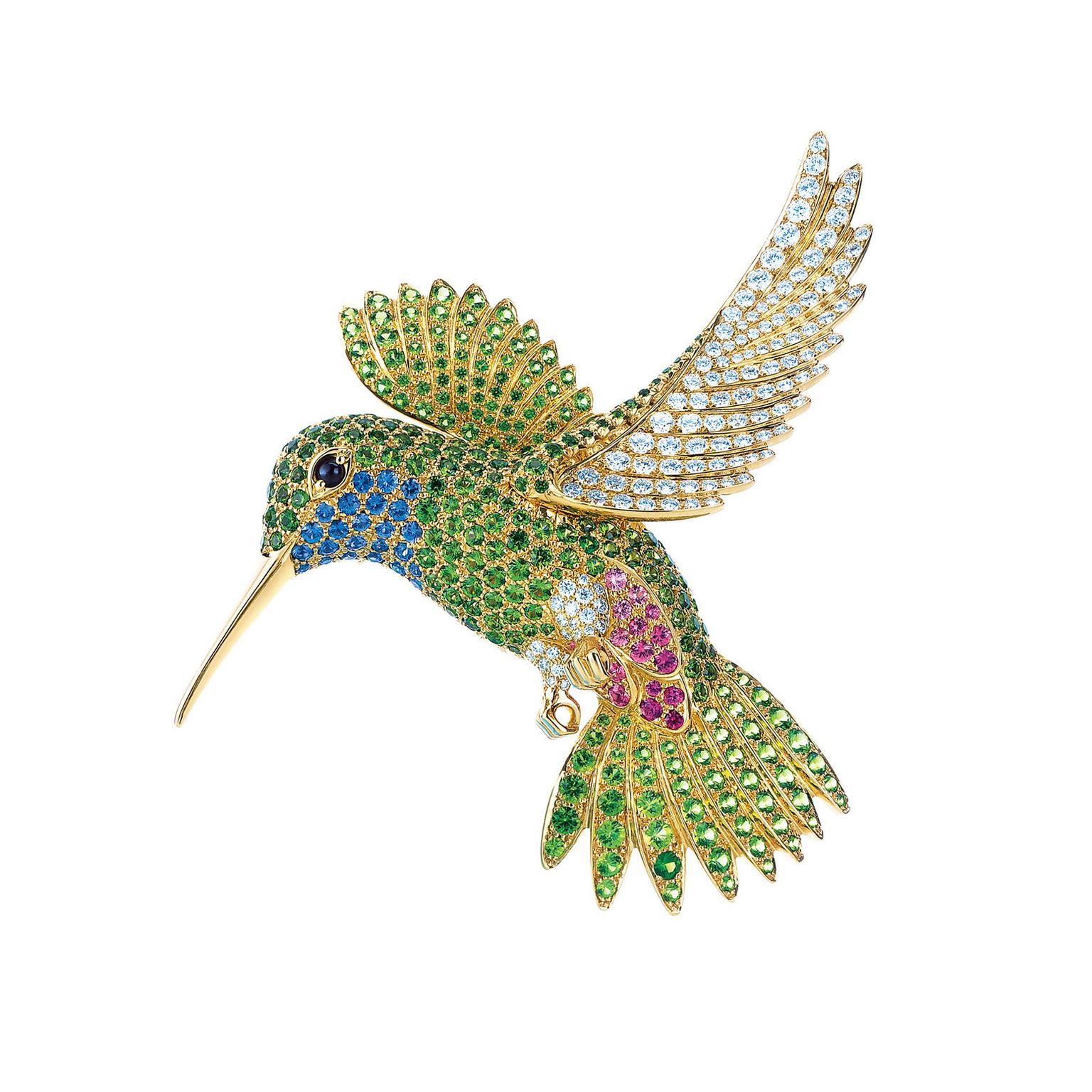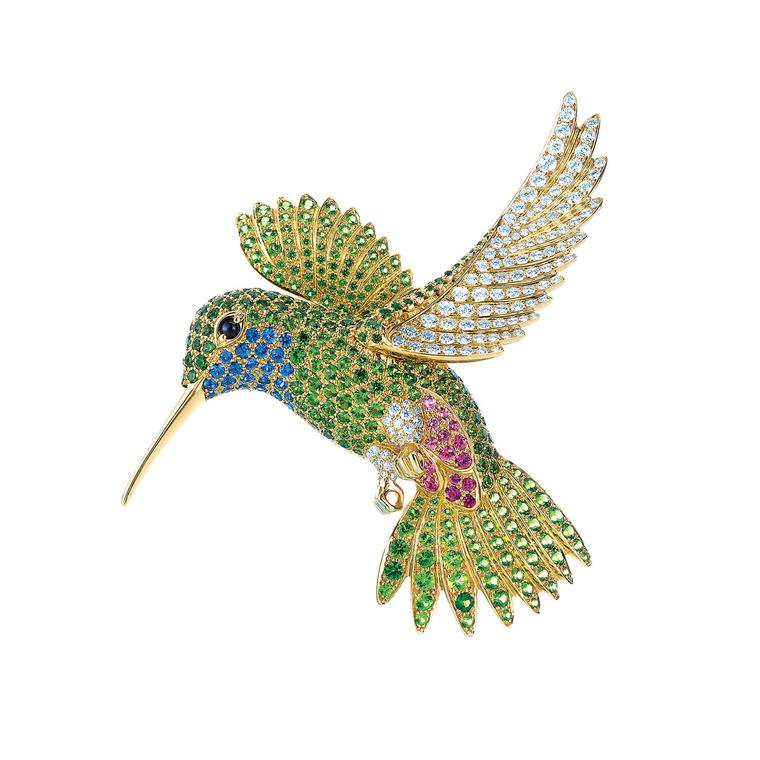 Almost every woman I know longs for a "Breakfast at Tiffany's" moment. I had mine recently while I was at the intersection of Fifth Avenue and 57th Street in Manhattan. It was a spectacular fall morning with a fierce blue sky the color of a flawless aquamarine. Feeling like Audrey Hepburn, I was standing in front of the stately Tiffany & Co. building - the epicenter of high jewelry - just before entering for a preview of the new Masterpieces collection. Oh, and did I mention that venerable Verdura is across the street in a lofty salon privé overlooking Central Park, which it just so happens to share with Maison Belperron? 
Read more about the Tiffany boutique in our New York City Guide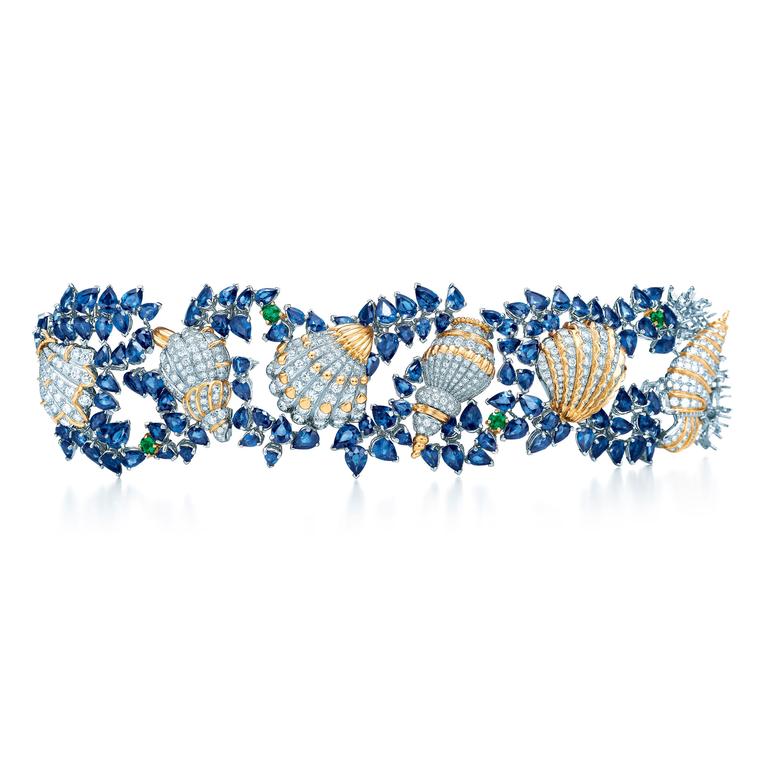 This high jewelry trio falls under the category of "revival houses". Why? They keep their stellar status in the jewelry cosmos thanks to passionate collectors who keep prices high at auction and estate sales. Case in point, during a visit to the Palm Beach Show Group's jewelry extravaganza in New York in November, there were many exquisite examples of jewelry from these revival houses for sale.
My first stop on this revival house tour took me to Tiffany for a preview of the magnificent pieces that form the 2015 Masterpieces collection - some of which are re-created from the Jean Schlumberger archives. The Schlumberger name is synonymous with prestige and has always enjoyed a consistent prominence in the US. The jewelry is lovingly and painstakingly re-created from archival sketches and collections, all handcrafted in the Tiffany workshops above the retail floors, and are sought out by wealthy fans and collectors of all ages.
The collaboration with Tiffany & Co. started in 1956 when Walter Hoving, then Tiffany's chairman, lured Schlumberger from Paris to New York, where he created some of the most beautiful designs of his career. His signature use of gemstones to illustrate nature's beauty turned into exaggerated pins in the shape of exquisite flowers or sea creatures - the seahorse and starfish are particularly famous. During my visit, I handled a detailed diamond necklace designed to resemble twigs, as well as a selection of the iconic enamel and diamond "Jackie bracelets" worn by Jacqueline Kennedy.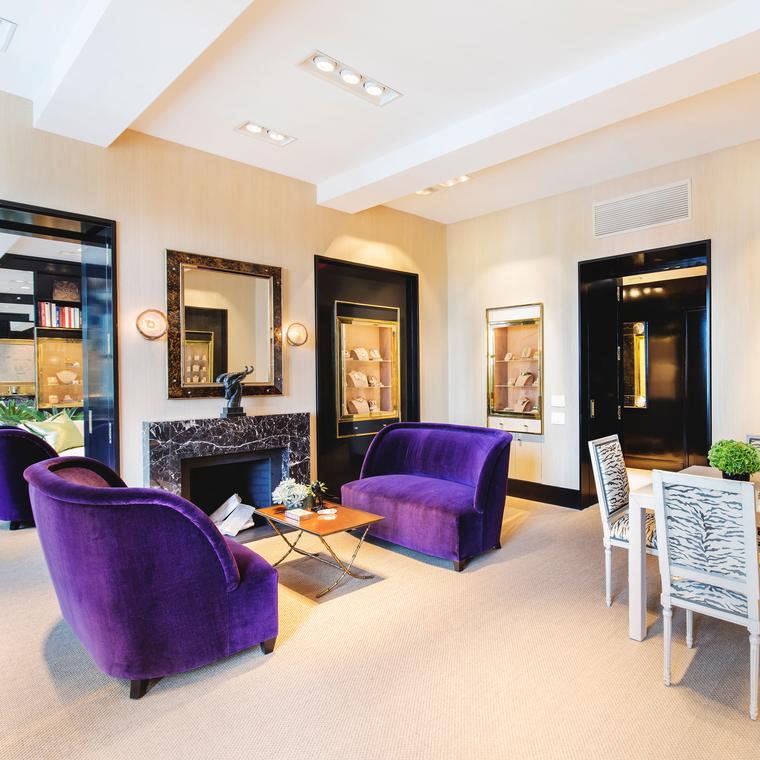 Crossing the street, I enter Maison Belperron for a guided tour of the salon, which only opened at 745 Fifth Avenue a few weeks ago. Suzanne Belperron is considered the 20th century's most famous female jewelry designer, and every expert and auction house curator agrees that her abstract jewelry was ahead of its time. A resident of Paris during the height of the Art Deco era, she designed jewelry from the 1920s right through to the mid 1970s. Her pieces were never signed, but her jewelry is instantly recognizable for its "sculptural integrity", according to Ward Landrigan, who bought the archives of Fulco di Verdura in 1973 and slowly began to acquire all of the Belperron designs and archives in 1999.
Combining voluminous dimensions and flowing lines with precious gems, wood and rock crystal were her hallmark traits, and her standout pieces are the single and double Coronet cuff bracelets. Confident and independently minded, Belperron had incredible style and a circle of influential friends that made her bold and quirky jewelry as collectible as that of Schlumberger and Verdura. Her clients included the Duchess of Windsor, Elsa Schiaparelli, Diana Vreeland, Doris Duke, Lauren Bacall, Clark Gable and Jean Cocteau.   
After graduating from the Besançon Ecole des Beaux Arts in 1919, she went to work as a model-maker at the world-famous atelier of René Boivin. She left in 1932 to partner up with stone dealer Bernard Herz, but as soon as they both became romantically involved, Herz was arrested by the Nazis. Belperron then bought the company and although Herz never returned to Paris, Belperron and Herz's son continued the business.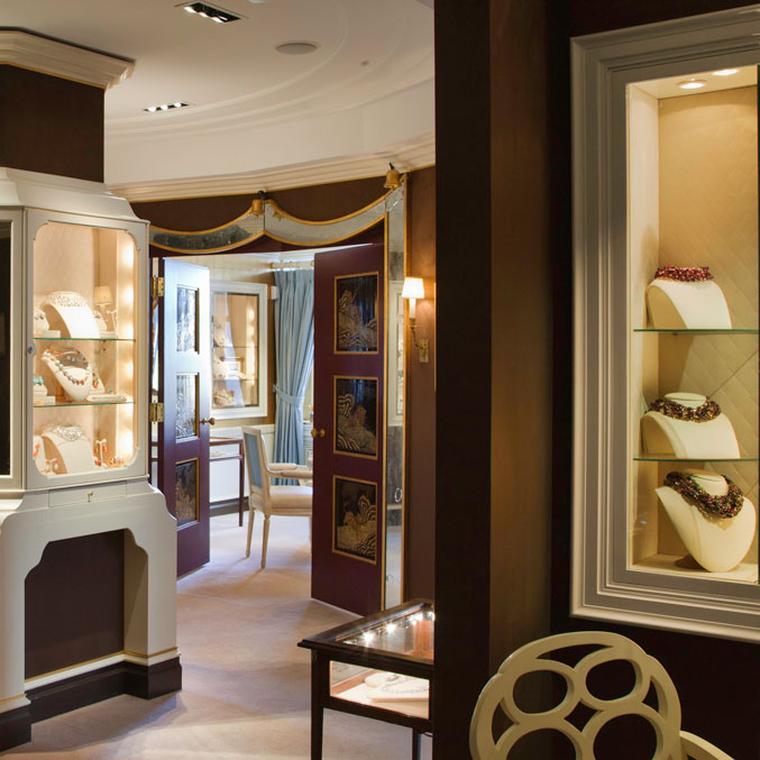 Next door, on the same floor as Maison Belperron, is Verdura with an equally stunning view of Central Park. Verdura has a name that rolls off the tongue. Duke Fulco di Verdura, a Sicilian nobleman born in Palermo in 1898, was not only talented but charismatic, working his way through the golden network of aristocrats, society mavens, and movie stars that led him to his legendary introduction to fashion designer Coco Chanel in 1925. Just like Schlumberger in the 1930s, Verdura started out designing textiles in Paris. He quickly developed an eye for re-fashioning Chanel's out-of-style jewelry in ways that made classic pieces still desirable today, such as the Maltese Cross cuffs that Coco Chanel wore every day.
A few years later, in 1934, Verdura sailed for America and visited composer Cole Porter. Porter's Hollywood friends greatly influenced Verdura's jewelry style, in that he created bold pieces such as the link bracelet for Greta Garbo. Verdura was then introduced to Paul Flato, the "jeweler to the stars", and subsequently joined Flato's design team full-time in Hollywood.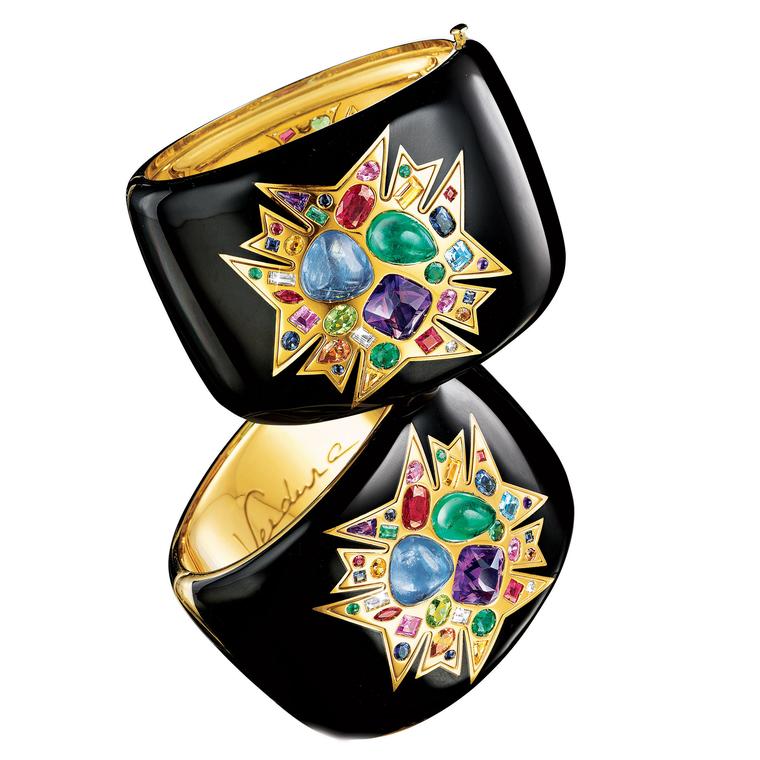 With more good fortune, Vincent Astor and Cole Porter helped Verdura open a boutique at 712 Fifth Avenue in Manhattan on the same day that war broke out in Europe. Nevertheless, over time and with a clientele that included Millicent Rogers, Slim Keith and the Cushing sisters - Babe Paley being one of the most famous socialites of all time - Verdura became known as America's high society jeweler from the 1940s all the way through to the 1960s. He retired in 1973 and sold his business and moved to London. In 1985, Ward Landrigan, former director of Sotheby's jewelry division, bought the company and re-opened at 745 Fifth Avenue - a few doors up from the original Verdura salon. Both Ward and his son Nico oversee the Verdura legacy and artistry, creating timeless designs from 10,000 sketches Verdura made in his lifetime.
Jean Schlumberger for Tiffany Shell bracelet in platinum and gold, set with diamonds, sapphires and emeralds.

Jean Schlumberger for Tiffany Bee brooch with diamonds.

Suzanne Belperron Pendulum citrine earrings in yellow gold.

Suzanne Belperron Wave diamond necklace in yellow gold.

The stylish drawing room at Maison Belperron, which opened at 745 Fifth Avenue this winter.

The library at Maison Belperron in New York, with vintage Belperron pieces on show in the cabinet on the left.

A pair of Verdura Theodora cuffs set with sapphires, emeralds and amethysts in high relief, surrounded by rubies, diamonds, aquamarines, garnets, citrines and peridot, set in gold on a hinged cuff of black enamel over gold.   

Next door to Maison Belperron is the opulent Verdura salon, where the ahead-of-their-time designs of Duke Fulco di Verdura are on display throughout.

The Pink Room at Verdura in New York where Ward Landrigan, former director of Sotheby's jewelry division who bought the company in 1985, continues the Verdura jewelry legacy.

Jean Schlumberger for Tiffany Hummingbird brooch with coloured gemstones and diamonds.