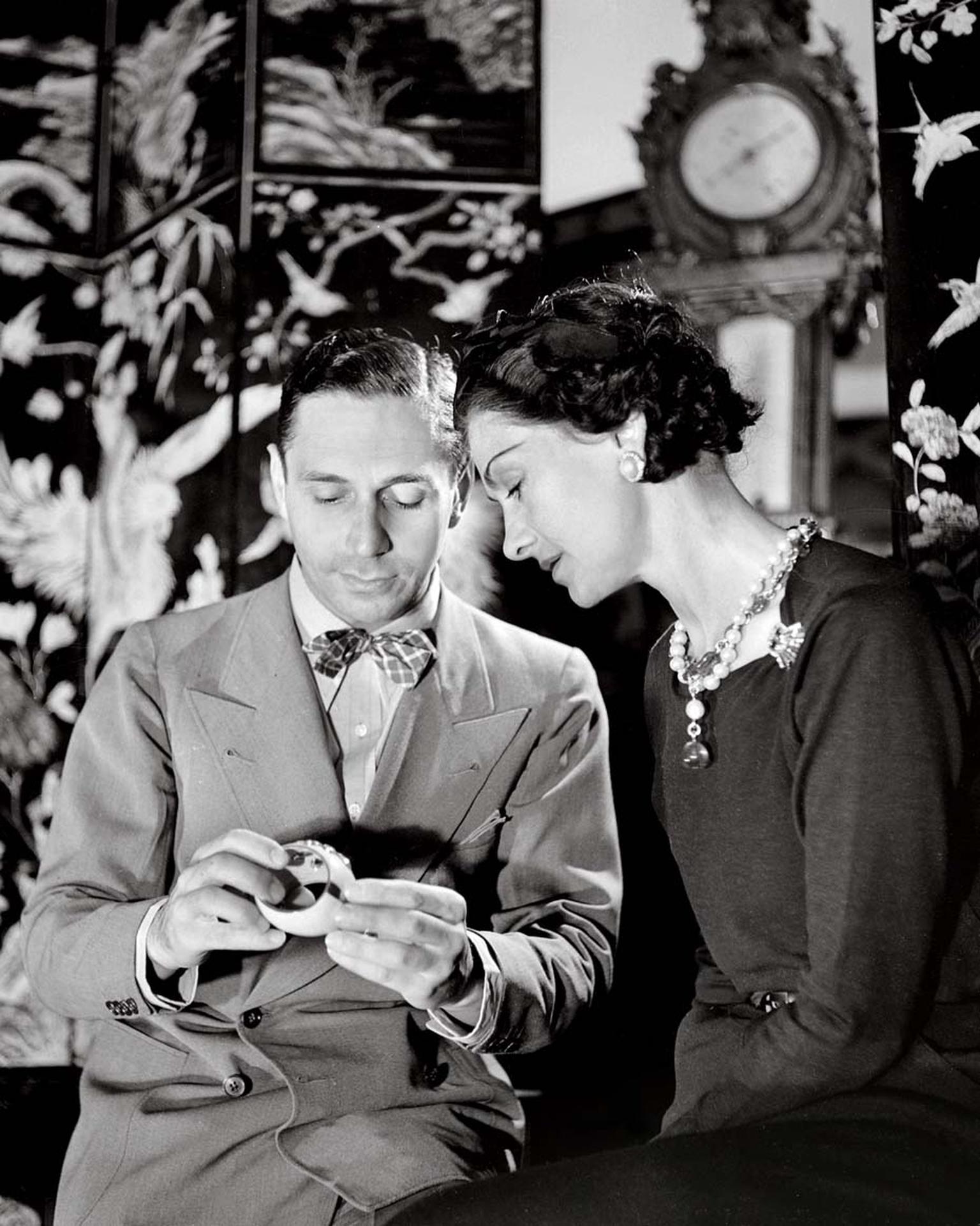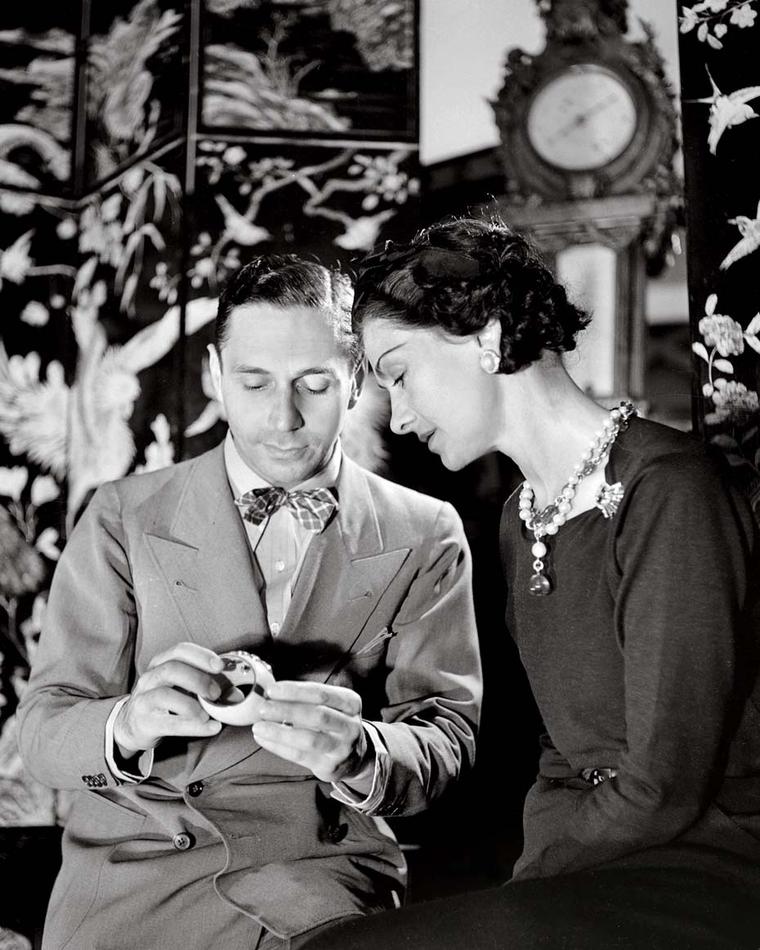 by Ottilie Kemp
Fulco Santostefano della Cerda, Duke of Verdura was born in Palermo, Sicily 1899. In his palatial childhood home at Villa Niscemi Verdura he began dressing-up in elaborate costumes and painting fantastic creatures that would resurface in his adult career as jewellery designer for the glitterati and aristocracy of the post-war period. Drawing on his rich visual heritage and unique vision, he became one of the most influential jewellers of the era modernising and invigorating the world of jewellery that would never look the same again.
Leaving behind his childhood home, the duke went on to dazzle Paris with his iconic Maltese cross cuffs for Coco Chanel (below) before setting sail for the US in the 1930's where he met and collaborated with the surrealist artist, Salvador Dali on a series of jewels steeped in the mythology and iconography of the Italian Renaissance.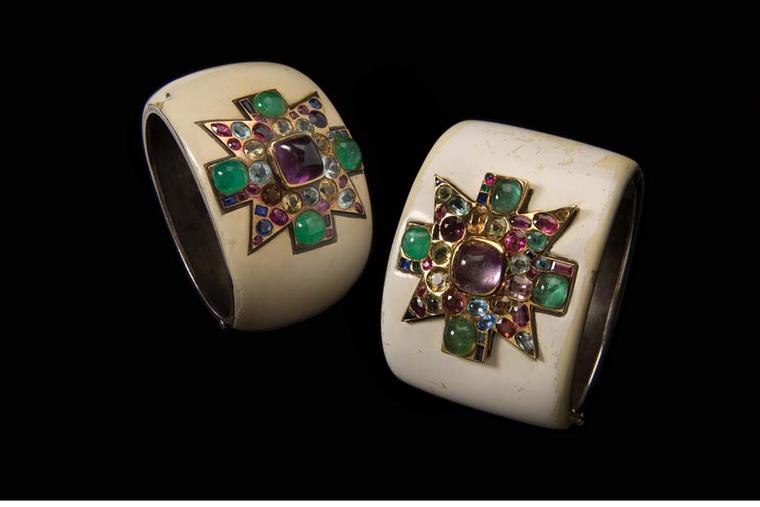 And the world took note: Elsa Maxwell declared "there's no one like him" in a 1938 Harper's Bazaar article. His vivid imagination and superb knowledge of art, history, music, theatre and all facets of culture lent Verdura's work an extravagant and attention-drawing appearance.  From his early designs for Coco Chanel, to his later surreal creations in collaboration with Salvador Dali in 1941, Verdura repeatedly drew on the art of the past for inspiration. His designs often centred upon motifs drawn from classical and Italian Renaissance art. Wings (below), shells, arrows and hearts encircled with fluttering ribbons of cloth gave his pieces a baroque grandeur. Under Verdura's hand, the past was reinvented and rendered in a bold new take on elegance.  The art of his native Italy was a particularly prevalent source for his innovative pieces. Byzantine mosaics and fantastic Baroque mouldings on the façades of palazzos in Palermo were transformed from Verdura's sketches into glittering three-dimensional works that shattered the platinum and diamond geometry of Art Deco that dominated jewellery design in the 1930's.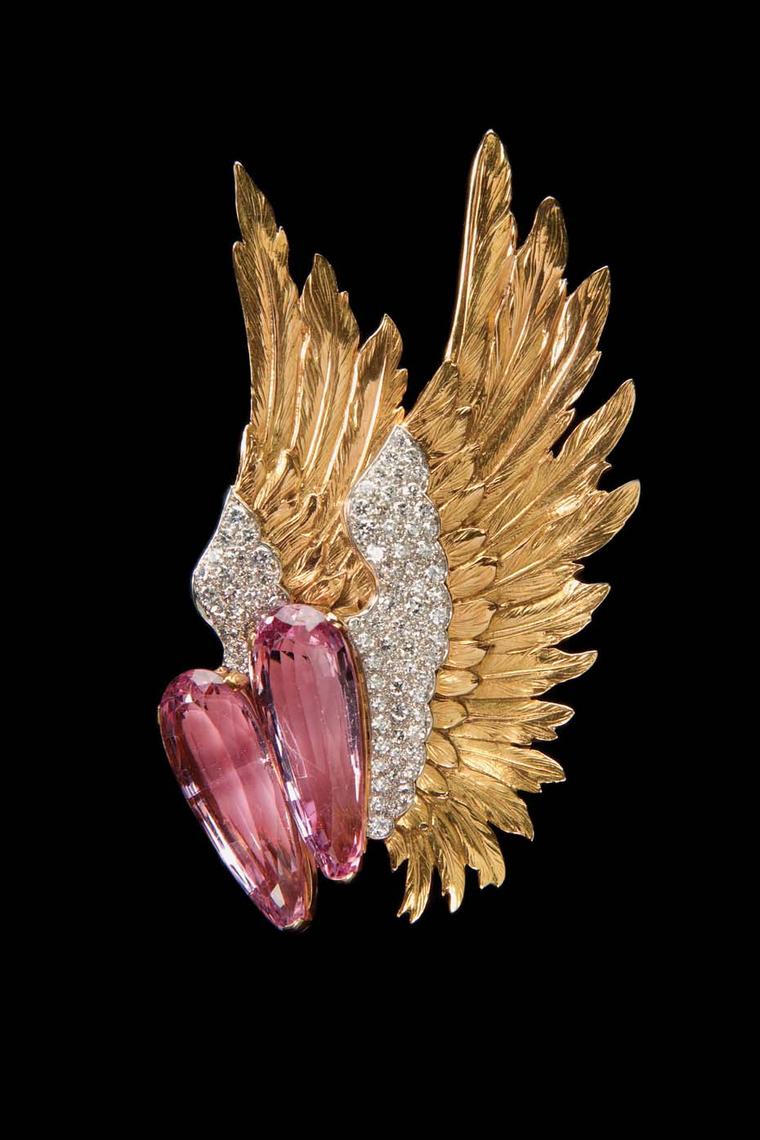 Verdura moved to Paris in the early 1920's and by 1927 the charming duke was designing textiles for Coco Chanel whom he was introduced to by his friend Cole Porter. He soon transferred his skills to a new medium and became Chanel's jewellery designer as well as revamping Chanel's own jewels. After a trip with Chanel to the Basilica of San Vitale in Ravenna, Verdura was so transfixed by the mosaic murals that glittered softly in the church that he adapted the Maltese (or Amalfi) cross to decorate broad enamel cuffs and brooches. Within the golden outline of the cross, Verdura placed a mosaic-like collection of cabochon gems reminiscent of the opulence of the Byzantine Empire arranged in a seemingly haphazard design of different sizes and colours. Like so many of Verdura's later designs, the cuffs skilfully blur the boundary between fine and costume jewellery.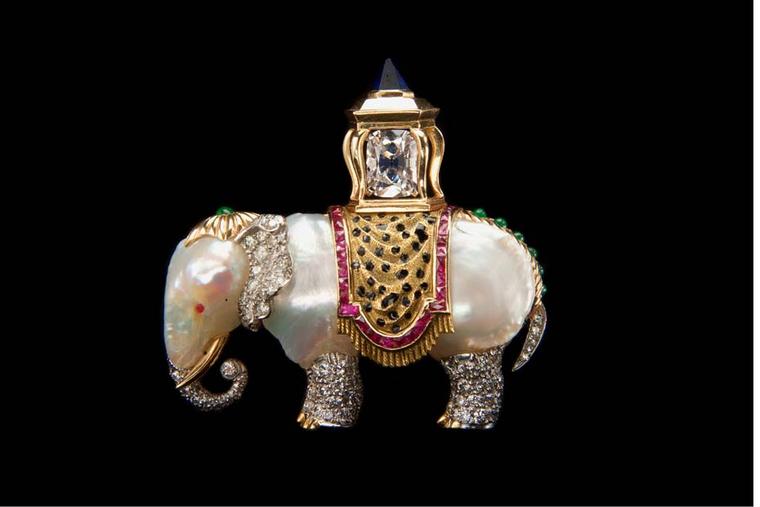 In 1934 Verdura emigrated across the Atlantic and first set up home in Hollywood. Here Verdura could feed his theatrical tastes, designing bold and colour jewels for actresses such as Greta Garbo, Marlene Dietrich and Joan Crawford. He worked with Paul Flato, dubbed 'the jeweller for the stars' that provided a jumping board from which to spring into American society.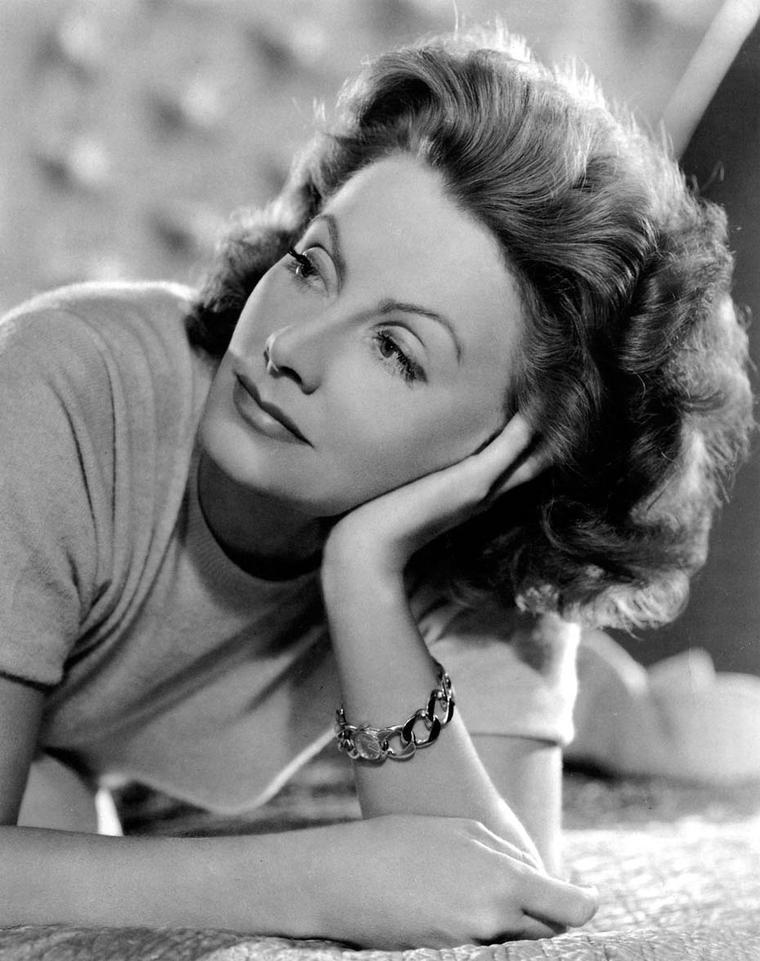 Verdura then settled in New York, where he established his own boutique in 1939. Opened on the eve of the Second World War, Verdura's salon was hugely popular with Americans and became a haven for Europeans in exile eager for a glittering reminder of Old World art and culture. Verdura's lavish use of gold and his cocktail of colourful precious and semi-precious stones exuded a joie de vivre and disregard for contemporary fashion that gave his work a refreshing whimsicality underscored by sophistication.  
Verdura brought a theatricality and a warmth to jewellery known as his 'Mediterranean style' that thanks to a rich colour palette and consistent and generous use of gold offered a dramatic contrast to the frosty symmetry of Art Deco jewels. A series of shell brooches (below) and compacts produced by Verdura during the early 1940's are an example of his lively imagination. Made from shells Verdura picked up on walks along the beach at Fire Island where he summered during the early 1940's, or bought in the gift shop of the Natural History Museum in New York, the brooches and compacts were inlaid with brightly coloured gems to give the organic object an ethereal appearance. Verdura raised the sunken treasures of fairytales onto the lapels, wrists and necks of New York socialites.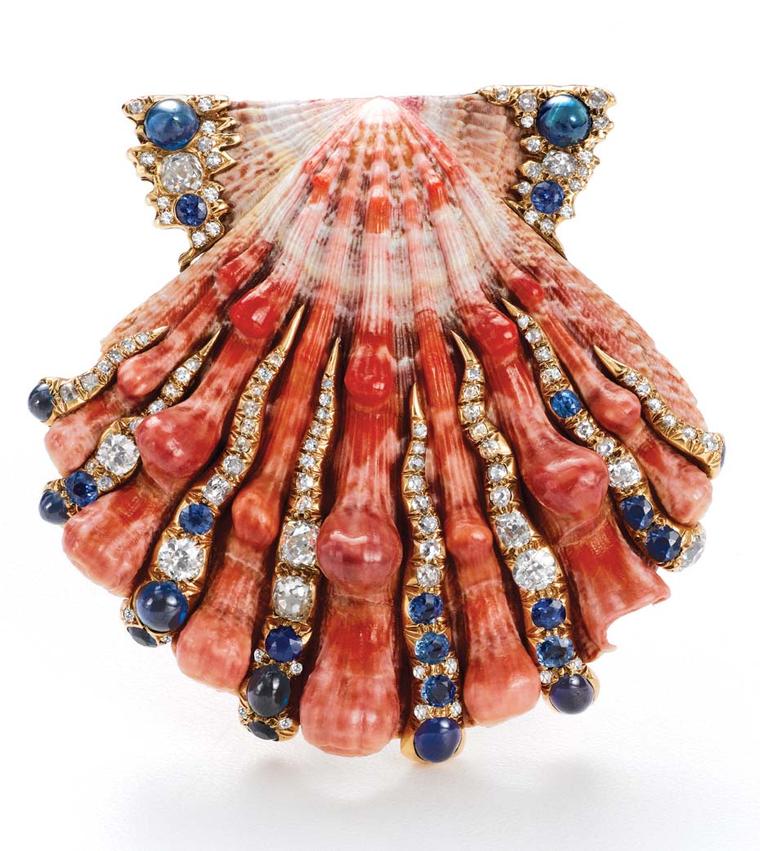 In 1941, after two years of war in Europe, America was flooded with artists in exile including Salvador Dali who stayed with his friend Caresse Crosby. The two met and their collaboration was highly productive and was to have a lasting affect on each artist. Dali's panache for miniatures was embraced by Verdura, who included them in his later work and continued to practice miniature painting as is evident in his extensive archive now owned by Ward Landrigan. Ward Landrigan was previously head of Sotheby's in New York and bought the company from Verdura's business partner, Joseph Alfano in 1985 and has since continued to produce jewels based on Verdura's sketches.
Verdura's capricious yet chic pieces have stood the test of time. His ingenuity and style are ever-present, transforming Byzantine mosaics, shells or Classical myths into jewelled objects. Verdura may have made his home as a jeweller in America but his native Italy was never far from any of his designs.
The large sculptural brooch plays with themes of light and vision pivotal within the classical myth of the Gorgon Medusa and Perseus. A large rectangular morganite surrounded by golden serpents with ruby eyes has been reversed, so Dali's painted miniature below is fractured and refracted through the stones facets. 

Decorated with a large spider painted in Dali's characteristic spidery draughtsmanship, and a Verdura style opal beetle sitting on the corner, the box acts as a magnifying-glass. 

Apollo stands crestfallen, encased in behind a pink tourmaline tomb framed by a classical gold portal. On the pediment above Apollo is the face of Daphne in the centre a leafy bower. Daphne was a nymph who escaped Apollo's embrace through transforming into a tree. This brooch is a miniature masterpiece dripping in the myth of love and loss. 

Coco Chanel pictured in one of her most iconic photographs wearing strands of pearls and her iconic Maltese cuffs made by Verdura.

The broad bracelet encircles the wrist in a comforting sequence of overlapping gold links. A pair of the flat links in the centre are covered with small diamonds, a statement of luxury and yet underscored with a practicality suitable for everyday wear.

Verdura's 'Lion's Paw Brooch' is fairytale object dreamed of in childhood. Verdura transformed shells found on the beach, or bought in the gift shop of the Natural History Museum in New York, into a glittering treasure.

This glittering diamond and ruby brooch plays with the phenomenon of metamorphosis observed in amoebas that fascinated Dali and Verdura and underscored their 1941 jewelled objects collaboration.

Verdura reimagined the tortured figure of St Sebastian impaled upon a wooden stake a few years after his collaboration with Salvador Dali. In this later objet d'art, Verdura has encircled St Sebastian's punctured body pressed against the thick wooden stake in twisted gold rope. 

The enamel cuffs set with a candy-store collection of cabochon stones within a Maltese cross have become Verdura's signature piece.  

Verdura gold Winged brooch featuring pink topaz and diamonds, circa 1938.

Originally purchased by Joan Fontaine and worn in Alfred Hitchcock's film Suspicion, this Verdura baroque pearl, gemstone, diamond, platinum and gold Elephant brooch dates from 1957.

Duke Fulco di Verdura with Coco Chanel examining the signature Maltese cuffs he made for Ms Chanel.