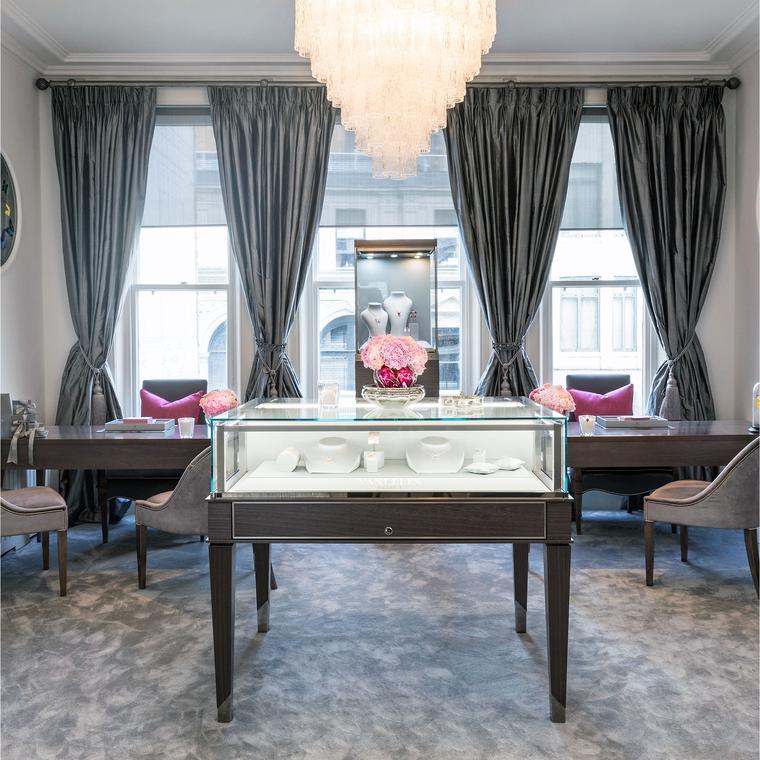 Shopping for luxury jewellery away from the glare of the high street has its advantages. Not only will your privacy be more closely guarded and your security increased; travelling to some of London's lesser-known and appointment-only boutiques will open up a world of creative jewellery known only to a few.
Star Diamond, which has a discreet atelier on London's Dover Street, is one such jeweller that operates on an appointment-only basis, and founder Phillippe Roth says this strategy is "unquestionably changing the face of jewellery retail". Rather than relying on a big shop window in an area of high footfall, Star Diamond relies on other forms of promotion, such as social media, dressing the likes of Julie Walters and Saoirse Ronan for the red carpet, and - most importantly - personal referrals from existing clients. 
"As a private jeweller, we are able to offer a greater degree of privacy than a traditional jewellery boutique on Bond Street or in a department store," says Roth. "This is something that our clients value a great deal. For clients that may have privacy issues, such as celebrities, no one would know who they were visiting because our gallery does not have a shop front."
Many other jewellers in the city are following suit, such as Bond Street's VANLELES. Founder Vania Leles houses her refined jewels, set with brightly coloured gemstones and top-quality diamonds, not on the main drag, but within a luxurious boutique above street level, accessed by an inconspicuous door between famous names. Glenn Spiro, meanwhile - an avant-garde British jeweller known for his work with titanium - still does much of his business by appointment at a townhouse in Mayfair, despite his pieces now also selling at Harrods and Bergdorf Goodman.
And just around the corner from luxury retail hotspot Mount Street, Jessica McCormack welcomes clients to a discrete townhouse, which could easily be mistaken for a private residence. Inside, it is a serene and elegant temple to her daring diamonds.
Visiting a jeweller privately helps you build up a rapport and relationship, and can lead to some wonderful collaborations, as Sabine Roemer, a private jeweller and sculptor based in London who wins customers through word of mouth, has found. "It is wonderful to capture someone's story, personality and style in a bespoke and unique, precious jewel," she says. "I love creating heirlooms, which will tell their story and can be passed down through generations." 
Telling a story through luxury jewellery is what serious collectors crave, and what better way to add intrigue to your tale than starting the process behind the closed doors of one of London's secret boutiques. 
Jessica McCormack welcomes clients at her townhouse in Mayfair, which could easily be mistaken for a private residence.

Private London jeweller Sabine Roemer wins all her business through word-of-mouth and personal referrals.

Vania Leles sells her exclusive jewels from a chic showroom in the elegant Mayfair neighbourhood in London.