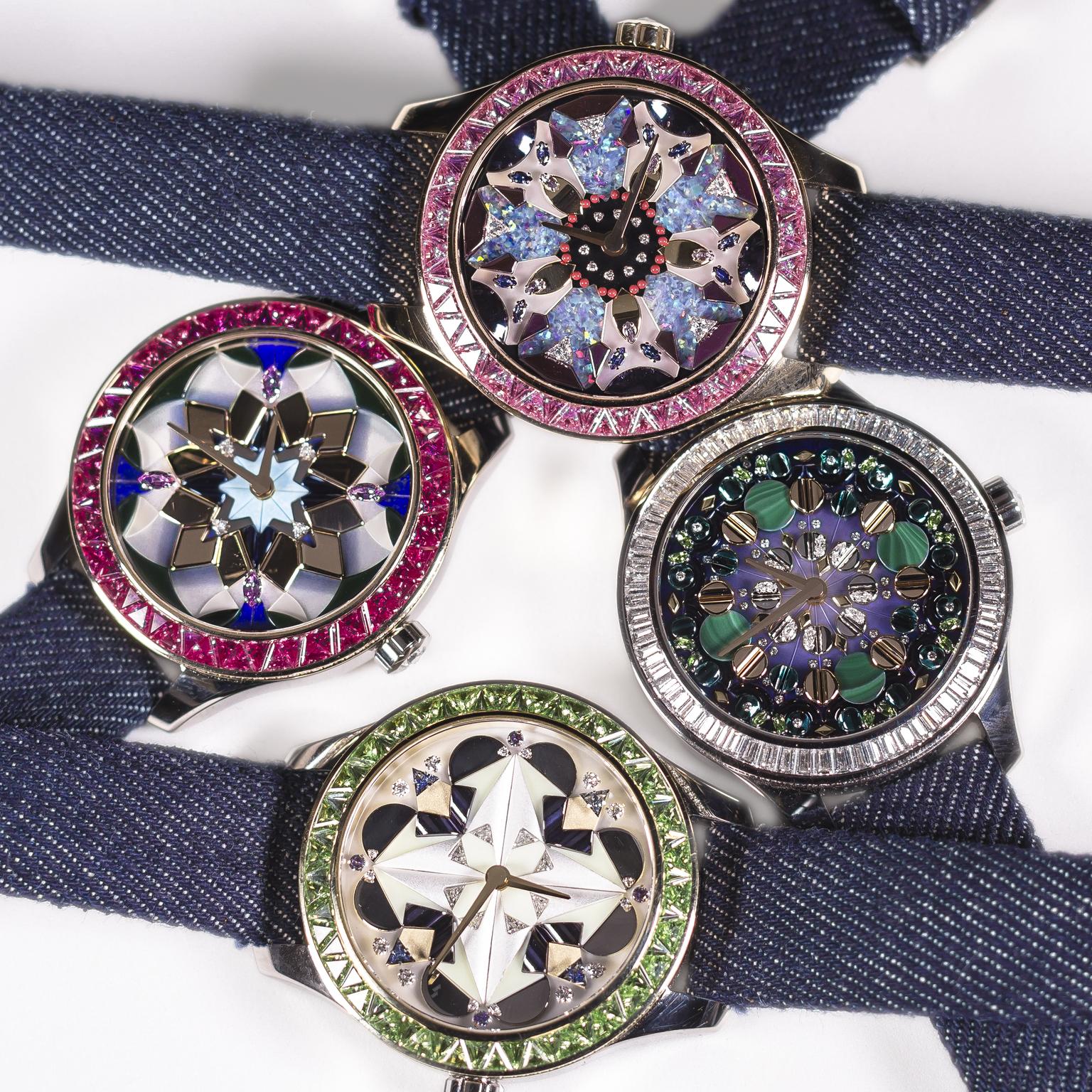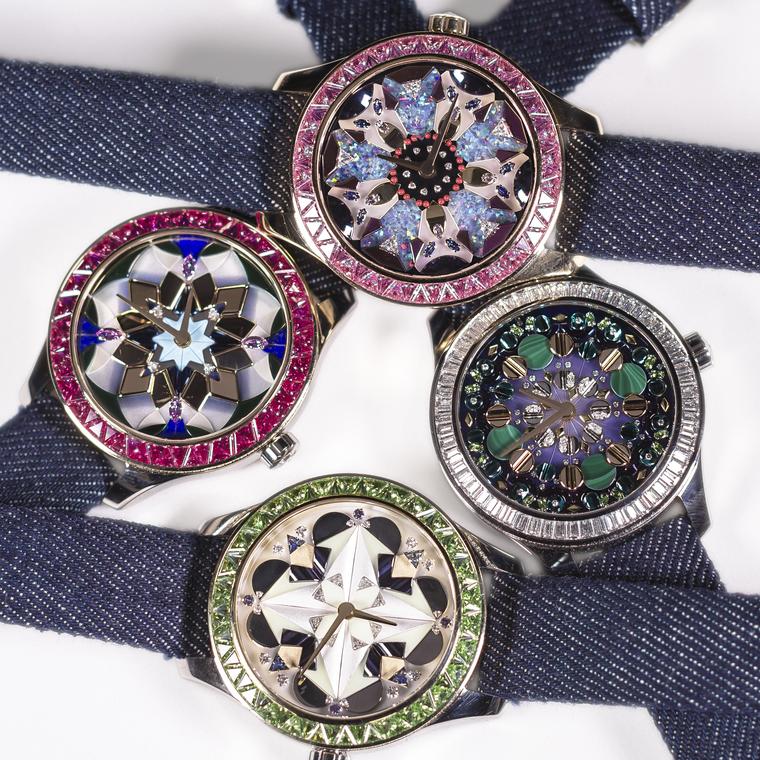 Jewellery watches are very much on the rise, as the range of styles only seems to be growing. Here, we pick our own winners of the most-coveted Best Jewellery Watch award, which include creations from Bulgari, Chanel and Dior.
Looking at the dazzling array of bejewelled timepieces on display at Baselworld, The Jewellery Editor Award for Best Jewellery Watch most definitely goes to Bulgari's sensational Serpenti Incantati. A new take on the classic Serpenti, in this version the diamond and rubelite serpent coils not only around the wrist, but seductively around the dial. The bracelet on these high jewellery watches is made up of the articulated body of a snake and was inspired by a vintage Bulgari Art Deco brooch from the 1930s.
Next is The Jewellery Editor Award for Best Use of Colour in a Jewellery Watch. This accolade goes to Dior's Grand Soir KaleiDiorscope ladies' watches. For these timepieces, the designers imagined Christian Dior's haute couture embroideries through a kaleidoscope and transformed them into these dazzling and mesmerising mosaic dials of mother-of-pearl, opal, lapis lazuli, turquoise, malachite, onyx, sugilite, and just about every coloured gemstone under the sun, all framed by a bezel set with geometrically-cut stones. The denim straps add a dash of lightness and informality to these dazzling Dior watches. 
Our final Jewellery Editor Award for Best Secret Watch goes to Chanel's Les Eternelles Morganite. The iconic matelassé - or quilted motif - which Gabrielle Chanel took from the world of horseracing for her legendary 2.55 handbag, emigrates to high jewellery, and this supple white gold cuff sits like fabric on the wrist. Hiding behind the blushing pink 43.66ct morganite is the dial of the secret diamond watch.
So, to the winners, please receive our applause and most heart-felt congratulations for your award-winning watches and, next year, we hope to have a trophy.
Designers imagined Christian Dior's haute couture embroideries through a kaleidoscope for these new Dior watches (POA).