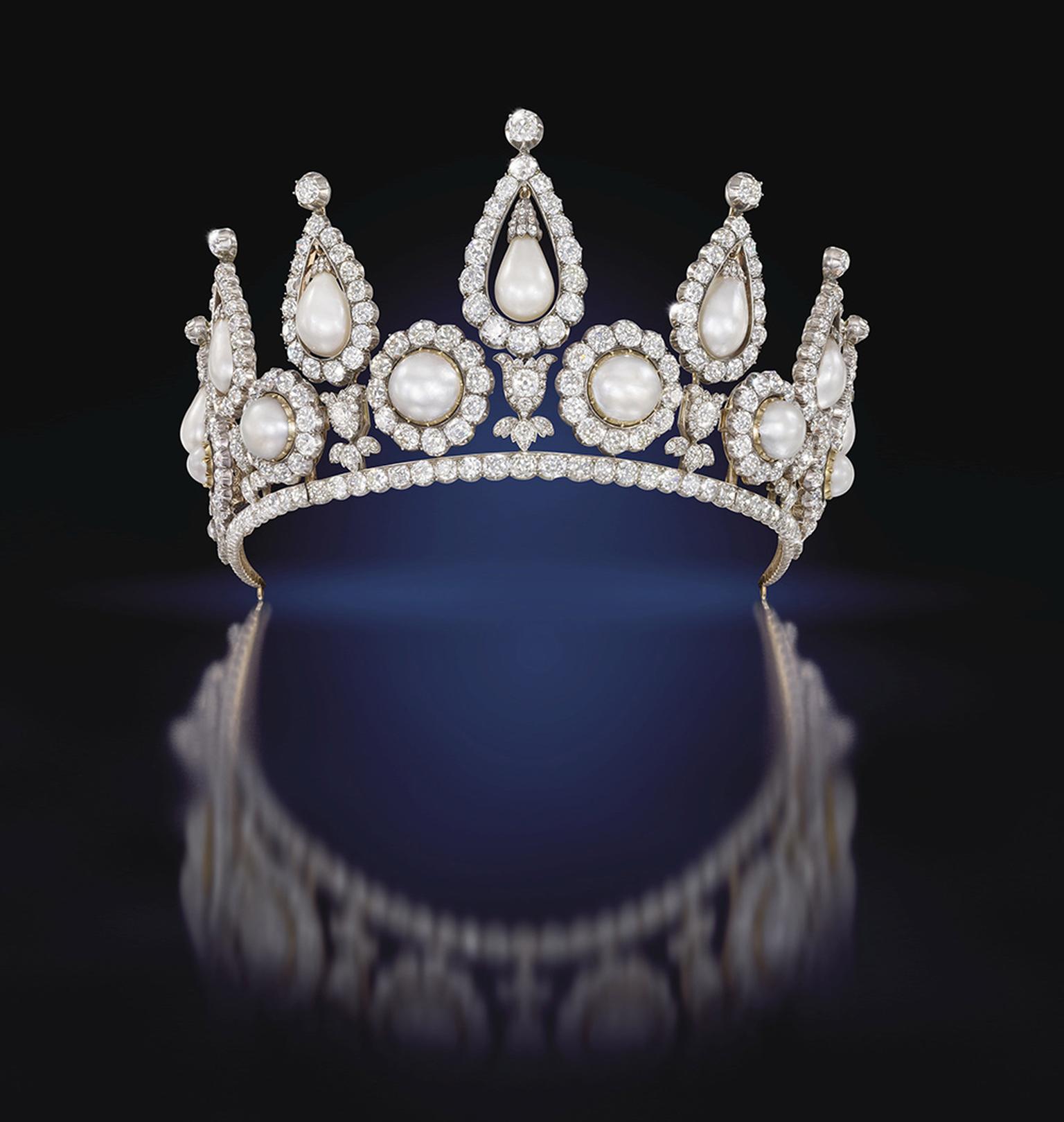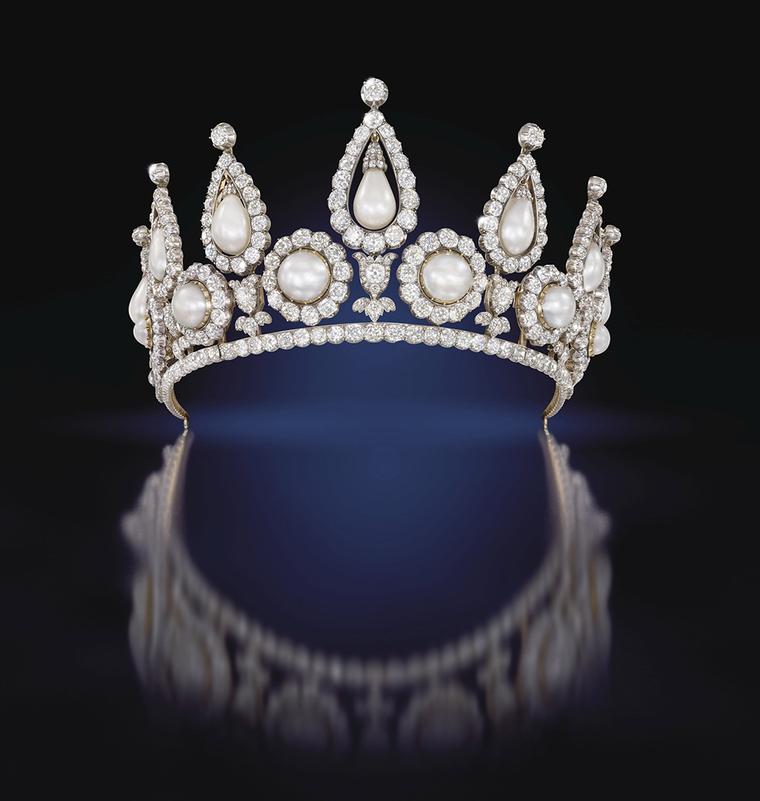 With the runaway success of its David Bowie retrospective and recent exhibition of Hollywood costumes, the V&A Museum in London is renowned for having its finger on the pulse when it comes to British culture and global trends. So it is no coincidence that, in a year which has seen pearl jewellery return to the forefront of fashion, the V&A is devoting an entire exhibition this autumn to the fascinating pearlescent orbs that have long been associated with wealth, royalty and glamour.
In collaboration with the Qatar Museum Authority, the major new exhibition will explore the history of pearls from the early Roman empire to the present day. Important pearl jewellery from the V&A's permanent collection will be on display, alongside spectacular pieces from the Qatar Museum Authority Collection and one-off jewels on loan specially for the exhibition.
One of the main attractions will be a group of magnificent tiaras, including the Rosebery Tiara - a bejewelled Victorian headpiece set with 13 button- and pearl-shaped natural pearls the size of which I've never seen before. Dating from around 1878, it belonged to Hannah Primrose, who was once Britain's wealthiest woman, and is now owned by the Qatar Museum Authority.
The opulent, centuries-old pearl jewellery will be joined by pieces from famous jewellery houses such as Bulgari, Chaumet, René Lalique and Tiffany, and a 1930s Cartier necklace strung with five rows of natural pearls. There will be rare natural specimens, including an array of coloured pearls and an abalone pearl - one of the rarest pearls in the world - incorporated into an Art Nouveau bodice ornament by the renowned French jeweller George Fouquet. The exhibition will also look at the creation of cultured pearls through Mikimoto and its impact on the jewellery industry.
If the fact that the V&A is hosting an exhibition on pearls still hasn't convinced you that they are in the throes of a revival, contemporary pieces such as 'Frozen', a necklace by artist Sam Tho Duong, will. Incorporating hundreds of tiny freshwater pearls, Tho Duong's jaw-dropping creation resembles a frost-bitten twig - proof that pearls continue to inspire jewellers in exciting new ways.
Pearls: a V&A and Qatar Museums Authority exhibition runs from 21 September 2013 to 19 January 2014. To find out more, and to book tickets, click here.
Earrings in gold with natural seed pearls and diamonds, France, circa 1795-1810. © Victoria and Albert Museum, London

Grand Jete in gold with diamonds and two cultured baroque pearls by Geoffrey Rowlandson, London, 1999. © Geoffrey Rowlandson

Cross pendant in gold with rubies and natural pearls, Germany, 1500-25. © Victoria and Albert Museum, London.

1930s Cartier necklace in platinum, with natural pearls from the Gulf and diamond clasps, from The Qatar Museums Authority Collection. Photo © Sotheby's.

Necklace with natural pearls set in coloured gold, probably England, circa 1850. © Victoria and Albert Museum, London.

Brooch with natural brown pearls set in platinum and diamonds, France, 1900. © Albion Art.

Bodice ornament in gold with enamel, turquoise, abalone pearl and mother-of-pearl by George Fouquet, Paris, circa 1900. On loan from the Sparkasse Pforheim Calw Art Foundation. Photo by Rudiger Floter © ADAGP, Paris and DACS, London 2013

A rare selection of natural pearls from The Qatar Museums Authority Collection. Photo © Creutz.

'Frozen' by artist Sam Tho Duong, silver nylon and freshwater pearls, 2011, on display at the V&A's Pearls exhibition. Photo © Petra Jaschke.

The Rosebery Tiara in gold silver and diamonds, with natural bouton and drop pearls in fitted case by R & S Garrard, London, circa 1878, from The Qatar Museums Authority Collection. Photo © Sotheby's.