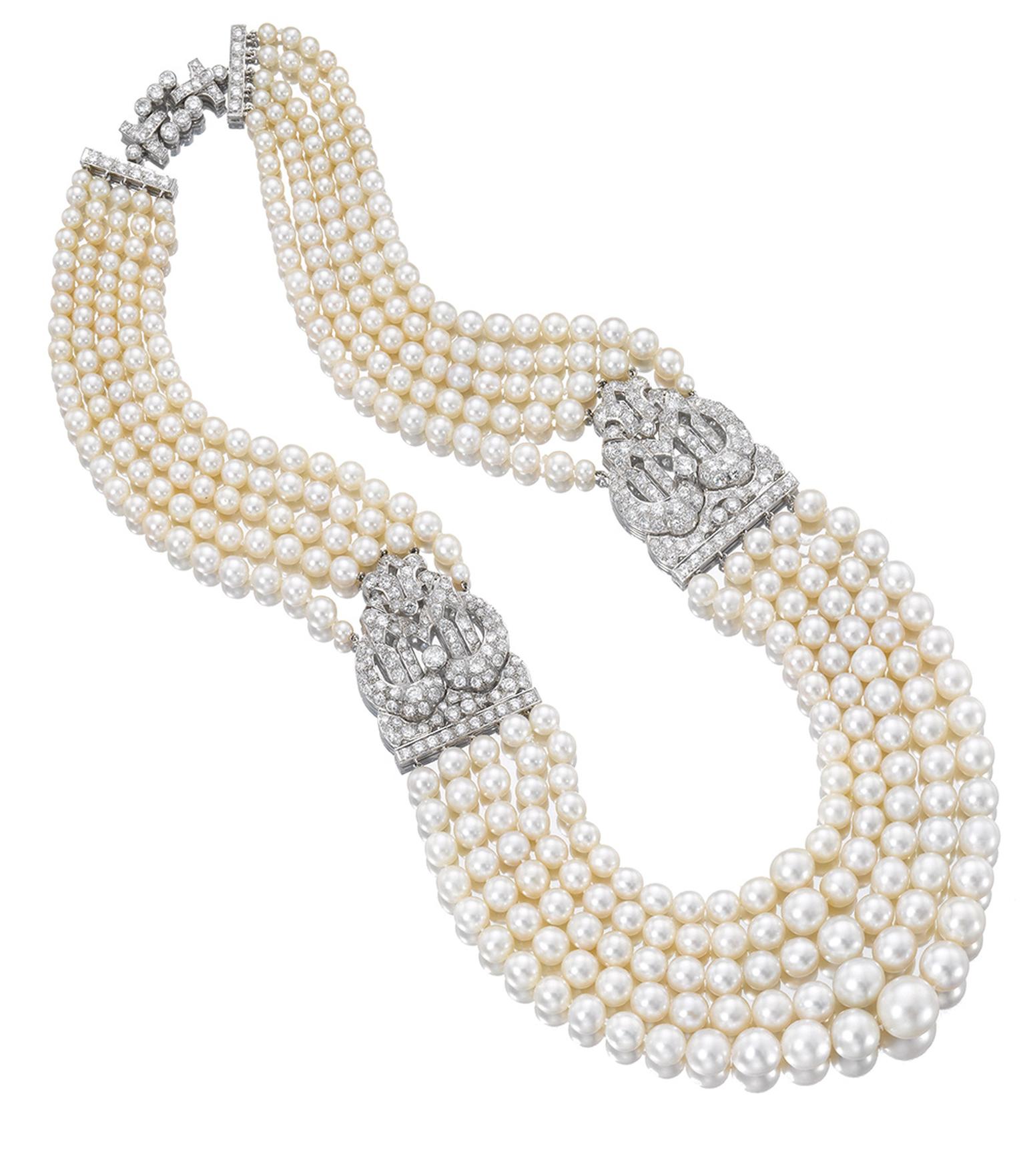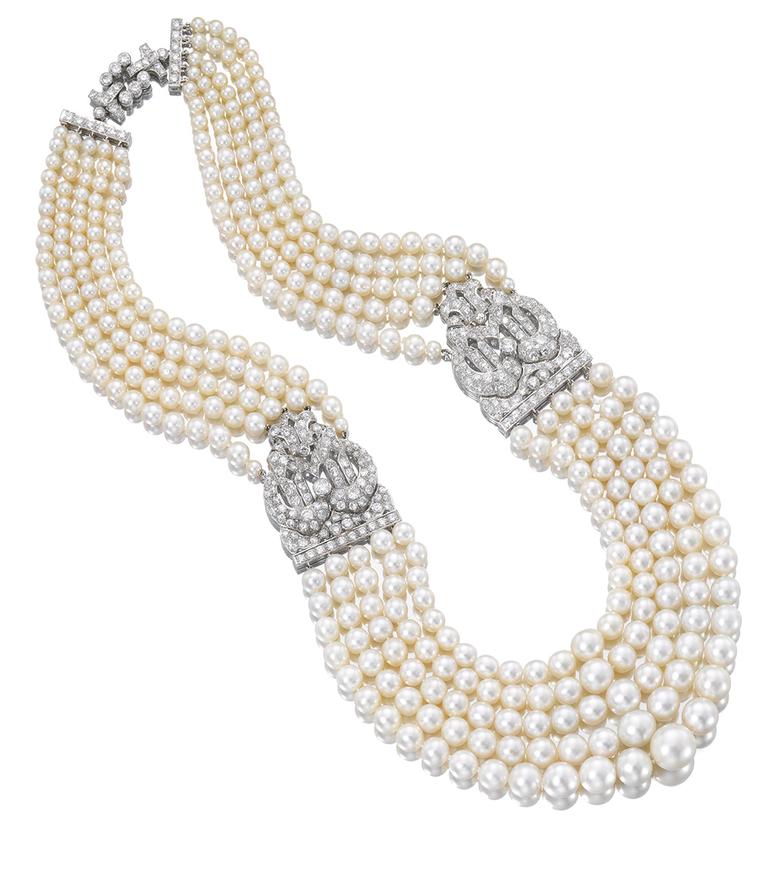 By Daisy Tinker
For its forthcoming exhibition in partnership with the Qatar Museums Authority, the V&A museum in Kensington, London, will explore the unique beauty and timeless allure of pearls through the ages.
Running from 21 September to 19 January 2014, the major new Pearls exhibition will delve into the long and distinguished history of this classic form of adornment, showcasing everything from ancient specimens to contemporary jewels, via cultured pearls, celebrities and key moments in history.
Long associated with royalty and glamour, the pearl has long been an object of desire due to its rarity and beauty. Exceptional jewels from the Roman times to the present day will be on display, highlighting the pearl's enduring appeal. Across the Roman Empire, jewels featuring the pearlescent stones were a symbol of wealth and status. In medieval Europe, they appeared in religious symbols as metaphors for purity and chastity. By the 19th century, courts across Europe employed the opulence of the pearl, wearing them strung onto necklaces of varying sizes. And come the 1920s, pearls had taken on a different meaning once again. An era defined by a new feeling of freedom for women, the Roaring Twenties saw the pearl shed its religious and regal connotations and become a symbol of liberation.
From the 1920s onwards, the exhibition will delve into one major event that changed the way in which the world perceived pearls: the development of cultured varieties. At the beginning of the 20th century, Kokichi Mikimoto was granted a patent for developing round cultured pearls from Akoya oysters and, by the 1950s, his cultured pearls had conquered the market. This innovation enabled the once rare and expensive pearl to become increasingly affordable to a mass market, igniting a global love affair with these precious pearlescent orbs. A number of important Mikimoto pieces will be on display at the exhibition, including a cultured pearl necklace once owned by Marilyn Monroe.
Today, the range of contemporary pearl jewellery is endless, and the exhibition will showcase an incredible breadth of modern-day jewels. During the 1960s and 1970s, avant-garde jewellers such as Andrew Grima used pearls in creative and abstract ways, while today the emphasis is increasingly on the creative ways in which pearls can be incorporate into designs. To illustrate this diversity, modern pearl jewels by Yoko London - a pearl and diamond jewel specialist based in the capital - are also included in the exhibition, together with a number of pieces by German jeweller Hemmerle, including a spectacular tarantula brooch featuring one of largest and rarest brown conch pearls in the world. 
To find out more, and book tickets for, the Pearls exhibition at the V&A, which runs from 21 September to 19 January 2014, click here.
Imperial Court Robe Qing dynasty, circa 1870-1911, crafted from embroidered silk, silk and gold threads, corals and pearls © Victoria and Albert Museum, London.

Head ornament from a wedding set, Qing dynasty, China, circa 1800–1911, in gilded bronze, with kingfisher feathers and natural pearls. The house in the centre, symbolic of the young couple, is flanked by two dragons. Qatar Museums Authority, Doha © Hubert Bari.

Liz Taylor wearing her Bulgari pearl earrings in the film 'Ash Wednesday', 1973. © Paramount Pictures Photofest.

Dhow and fishermen in Qatar in the 1970s © Qatar News Agency Archives.

A dasta A dasta is a cloth bag slung across the shoulder containing the pearl merchant's gear as he travelled from boat to boat: the book used to calculate pearl values, scales, weights, sieve and scoop. Hussain Alfardan Collection, Qatar © Hubert Bari.

Mikimoto's Marilyn Monroe strand of 39 cultivated Akoya pearls. This necklace was a gift to the star from her second husband, Joe DiMaggio, and is on show until 19 January 2014 at the V&A's Pearls exhibition in London.

A worm that invaded a New Zealand abalone (Haliotis iris). Qatar Museums Authority, Doha © Christian Creutz.

Mikimoto Sash Clip Yaguruma made from cultuvated Akoya pearls, sapphires, diamonds and emeralds. This multifunctional adornment can be transformed into 12 different pieces of jewellery, from hair ornaments to brooches and rings.

Pendant earrings by Bulgari Rome, 1972, with platinum, diamonds and natural pearls - formerly the property of Elizabeth Taylor. Qatar Museums Authority, Doha. Photo © Hubert Bari.

Hemmerle earrings with Melo pearls, nephrite jade discs, copper and white gold from 2009. Courtesy of Hemmerle.

Earrings in gold with natural seed pearls and diamonds, France, circa 1795-1810. © Victoria and Albert Museum, London

Grand Jete in gold with diamonds and two cultured baroque pearls by Geoffrey Rowlandson, London, 1999. © Geoffrey Rowlandson