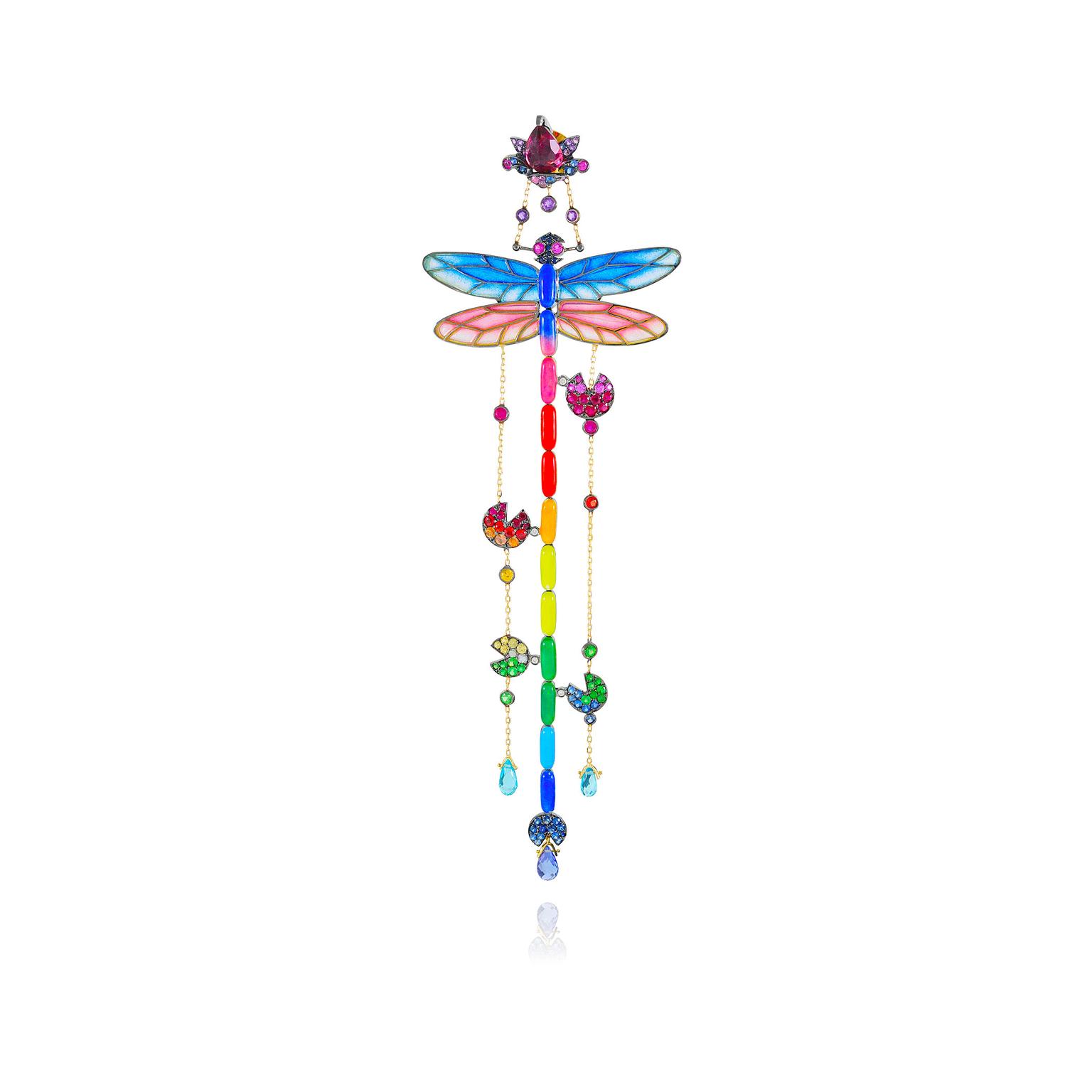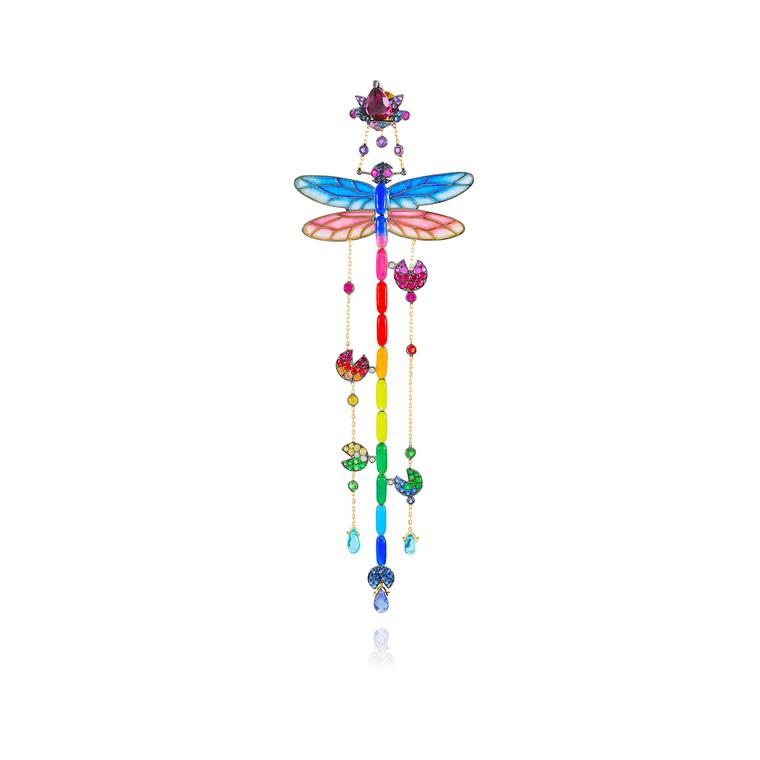 By Åse Anderson
With the temperature rising, the new Lydia Courteille jewellery collection captures the essence of summer.
Crafted from 18ct yellow gold with enamel and brightly coloured gemstones, including pink sapphire, tanzanite, diamonds and apatite, the drop earrings have a hippie chic style that perfectly complements this season's 1970s-inspired fashion.
While the Kites collection taps into the current trend for single earrings, the French jeweller is by no means jumping on the bandwagon. Lydia has been creating asymmetric earrings since the launch of her fine jewellery brand more than 15 years ago.
Click here for more colourful Lydia Courteille creations
With slightly lower price points than her previous collections, the new Lydia Courteille earrings are likely to appeal to a younger audience. As the designer herself puts it: "The Kites collection can be worn as one or as a pair, but if you just buy one it is more affordable."
The inspiration for the new jewellery collection stems back to a kite display that Lydia saw on an outing to the beach a long time ago. She says: "I was so surprised to see so many different models and sources of inspiration - it was so beautiful." While Lydia sketched the designs for the Kites earrings almost immediately, they stayed hidden in her closet for five years before she began to create the colourful enamel jewellery. "Drawings are like wine sometimes!" she quips.
Inspired by her love for René Lalique, as well as Fabergé jewellery and 17th century Limoges enamels, Lydia Courteille has used enamel in various guises since 1998. The single earrings in the Kites collection feature enamel plique-à-jour, which loosely translates as "light of day" and refers to a vitreous enamelling technique where ribbons of gold and silver filigree are fused with glass to create a beautiful translucent finish.
Read more on coloured gemstone earrings you will love
In 18ct yellow gold with enamel and coloured gemstones, including pink sapphires, tanzanites, diamonds and apatite, the Lydia Courteille earrings can be worn as a pair or on their own. 

The vibrantly coloured enamel earrings from Lydia Courteille's Kite collection have a laid-back, hippy chic feel. 

The single earring trend is still going strong and they don't come more colourful than these vibrant enamel and gemstone earrings by French jeweller Lydia Courteille. 

This stingray earring in brightly coloured pliqué-a-jour enamel is a highlight of Lydia Courteille's new Kite collection. 

Make a colourful statement this summer with a single enamel and gemstone earring from Lydia Courteille's Kite collection. 

Inspired by a kite display the French jewellery designer saw on a beach, Lydia Courteille's Kite collection features single earrings in 18ct gold with brightly coloured gemstones and enamel. 

This vibrant 18ct yellow gold earring by Lydia Courteille features a multi-coloured firefly motif set with diamonds, pink sapphires, tanzanites and apatite.