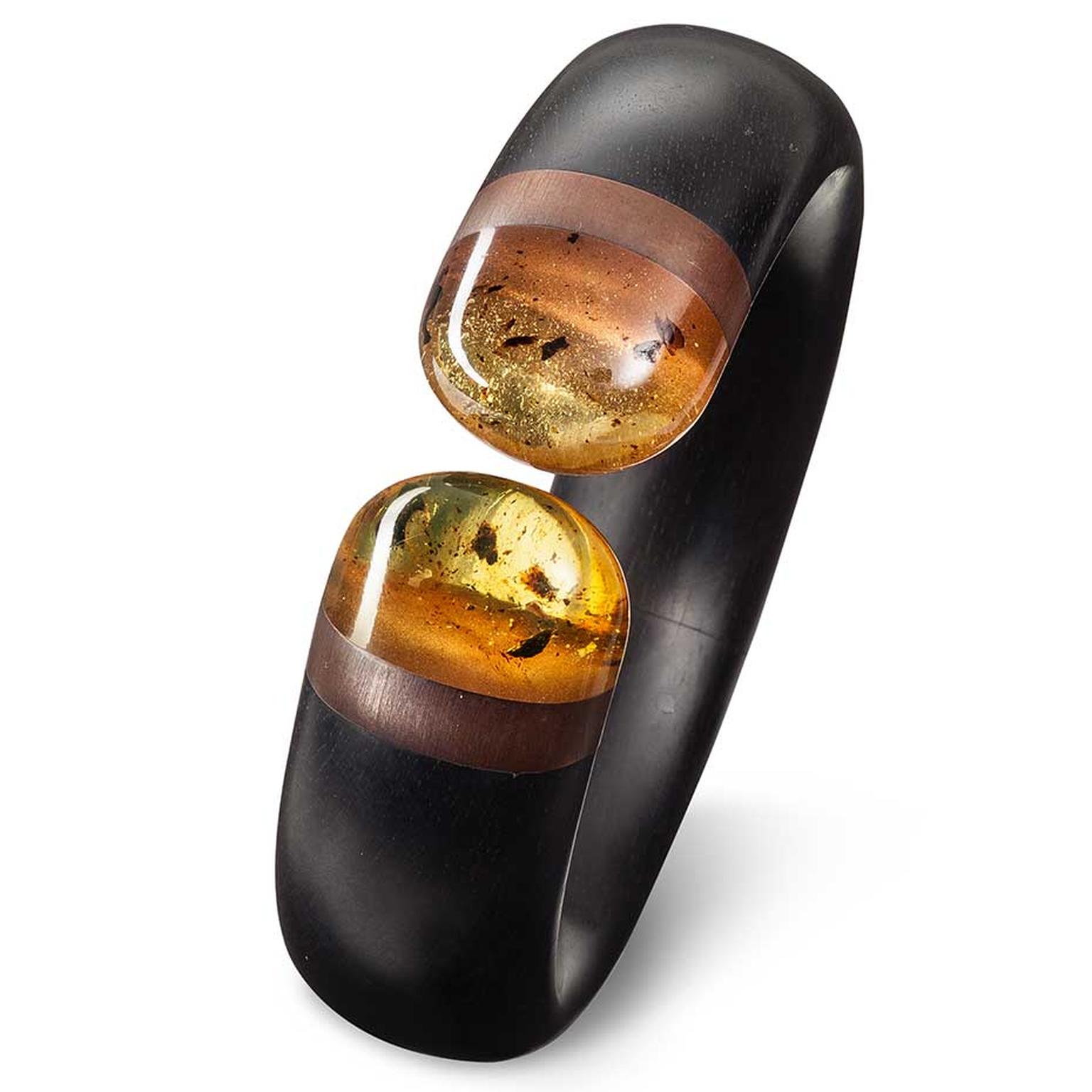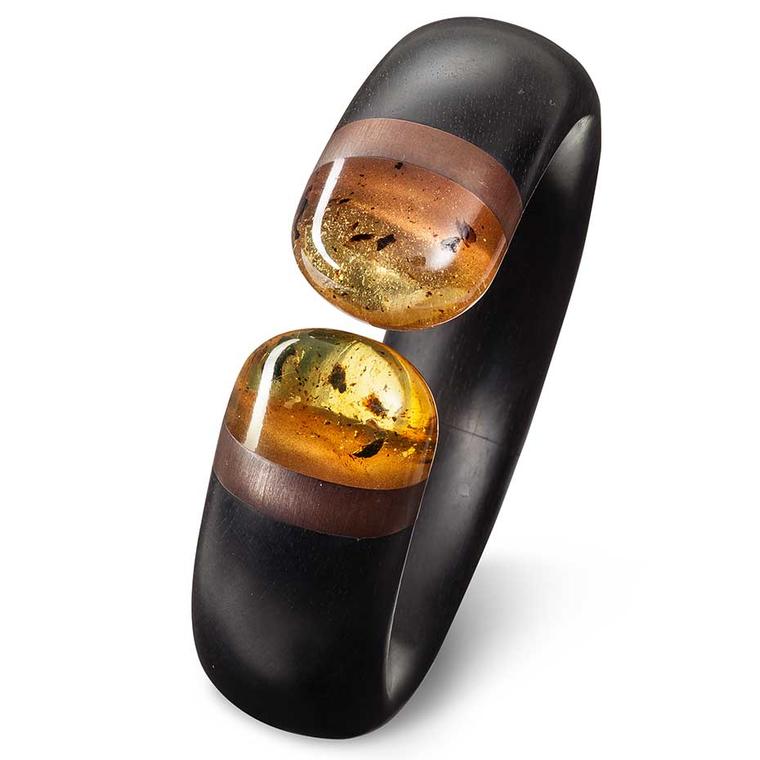 By Åse Anderson
Visitors to Masterpiece London will be treated to a stunning display of Van Cleef & Arpels jewellery for the first time this summer, as it joins an awe-inspiring line-up of jewellery houses and designers at the Royal Hospital Chelsea from 25 June to 1 July.
Now in its sixth year, the London exhibition has become an important fixture on the international calendar for both jewellery collectors and dealers, with last year's Masterpiece London generating sales of more than £100 million.
Read more about last year's Masterpiece London here
A diverse range of jewels, both old and new, jostle for space with statues, paintings and furniture - each piece carefully vetted to ensure it is nothing short of amazing. It is this meticulous attention to detail - right down to the on-site restaurants that include recreations of some of the capital's finest eateries - which makes this London exhibition such an attractive proposition for visitors and exhibitors alike.
The Van Cleef & Arpels jewellery on show includes the breathtaking Izmir necklace from the Bals de Légende collection, inspired by the tale of A Thousand and One Nights. An oriental castle is recreated in all its splendour via a rhapsody of coloured gemstones, including amethysts, rubellites, citrines, pink and purple spinels, and a 50.79ct cushion-cut yellow sapphire.
Read more about Van Cleef & Arpels' latest high jewellery collection here
Renowned for its bold, boundary-pushing approach to high jewellery design, which combines both ancient and cutting-edge techniques, Bogh-Art jewellery never fails to amaze. The new collection, Kissing Diamonds, takes the jeweller's signature "stone within stone" technique one step further by mounting one gemstone onto another to minimise the amount of metal used.
British brand Theo Fennell has exhibited at Masterpiece London since its inception, returning this year with another fantastic display of high jewellery, including the vibrantly coloured Sub Aqua ring. Blurring the line between art and jewellery, the ring features an impressive rectangular-cut aquamarine set on a band depicting an enamelled sea life picture.
Read more about Theo Fennell's Tropical collection here
The cheekily named "Sex on the Beach" ring is typical of Swiss designer Suzanne Syz, who always manages to strike the right balance between boldly unconventional and unashamedly beautiful. The enamel and rose gold ring has a dome-shaped top surrounded by white diamonds, set with a smattering of coloured diamonds in pink, yellow and green.
Another contemporary jeweller on our list of must-see exhibitors is German brand Hemmerle. This year's spectacular pieces include a peachy-hued conch pearl ring and a dramatic ebony bangle with amber capped ends. The latter was created from a piece of ancient Baltic Sea amber, which Stefan Hemmerle bought at last year's Masterpiece and crafted into this unique piece of jewellery.
Read more about Hemmerle jewellery here
Yellow gold and diamonds are a classic combination, but these Grima earrings break the traditional mould with a very modern tubular design. The jewellery house, which was founded by the late Andrew Grima, continues to go from strength to strength under the creative partnership of his wife and daughter. Stop by their stand to gawp at extraordinary jewels inspired by seemingly mundane things such as orange peel and fried eggs.
These are just a handful of the jewellers that help make Masterpiece London a veritable feast for the eyes. Sponsored by the Royal Bank of Canada, the London exhibition opens its doors on 25 June. This year, the programme of events includes a glittering Art Gala on 30 June to raise money for Masterpiece's charity partner, the NSPCC. For more information and tickets please visit www.masterpiecefair.com
Bogh-Art Kissing Diamonds Fancy Vivid orangy yellow and yellow diamond ring.

Bogh-Art Fancy Vivid yellow and white diamond Kissing Diamonds earrings.

Suzanne Syz "Sex on the Beach" ring in enamel and pink gold, set with a Fancy deep grayish yellowish green cushion-cut diamond.

Hemmerle conch pearl and diamond ring in gold. 

Grima yellow gold and diamond Tube earrings with detachable drops, 2014.

Theo Fennell Sub Aqua ring in white gold, set with a magnificent 55.46ct rectangular cut aquamarine in a pave diamond surround. 

The one-of-a-kind oak box that houses Theo Fennell's Sub Aqua ring, modelled on a 17th century treasure chest. A secret drawer holds the signed, original drawings of the ring. 

Van Cleef & Arpels Izmir necklace from the Bals de Légende high jewellery collection in white gold, set with a 50/79ct cushion-cut yellow sapphire, diamonds, mandarin garnet beads, opal beads, amethysts, rubellites, citrines, topaz and pink and purple citrines. 

Hemmerle Baltic Sea amber, dark ebony wood and copper bracelet. Stefan Hemmerle bought the unusual piece of Baltic Sea amber, formed around 30 million years ago, at last year's Masterpiece.