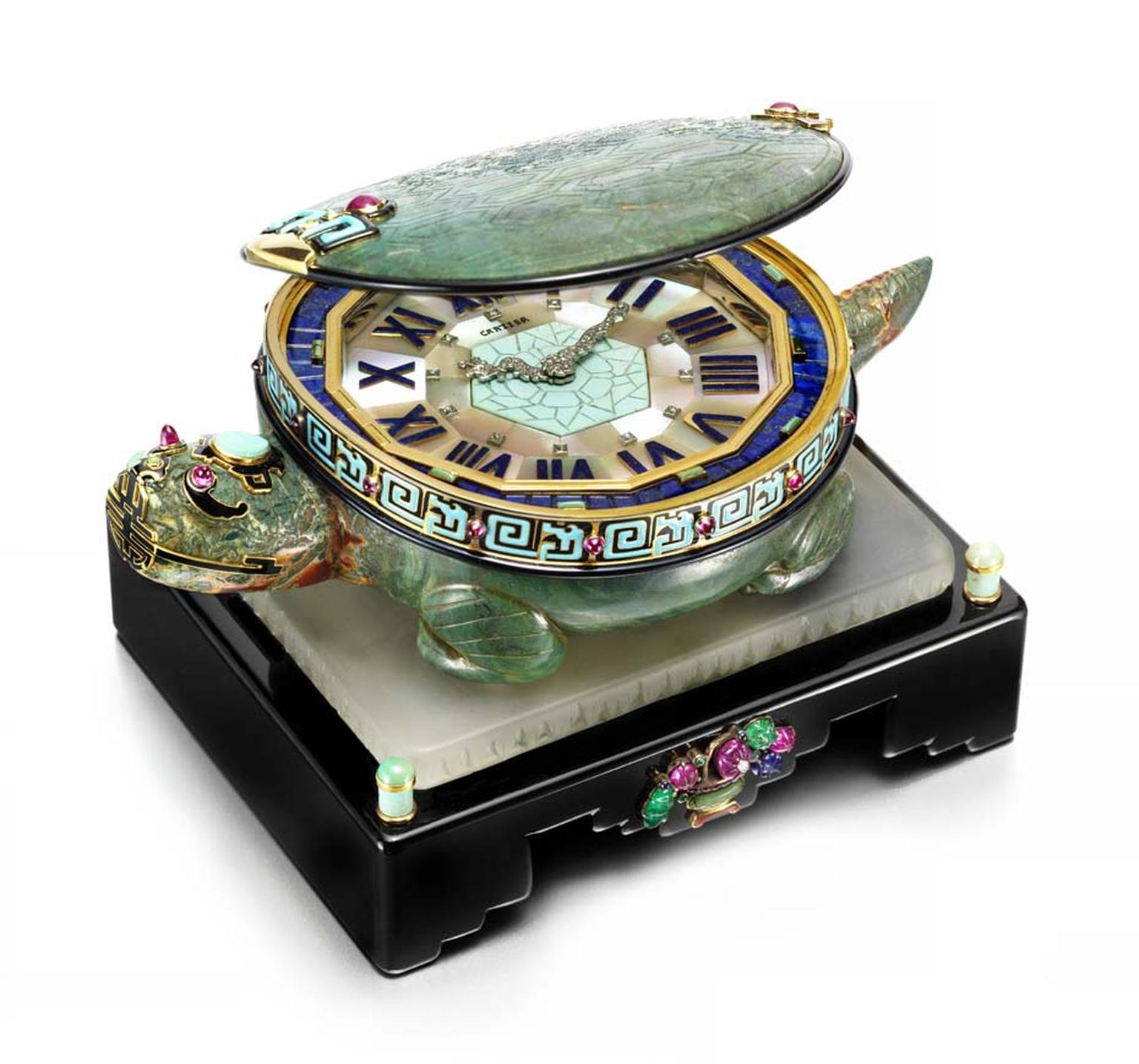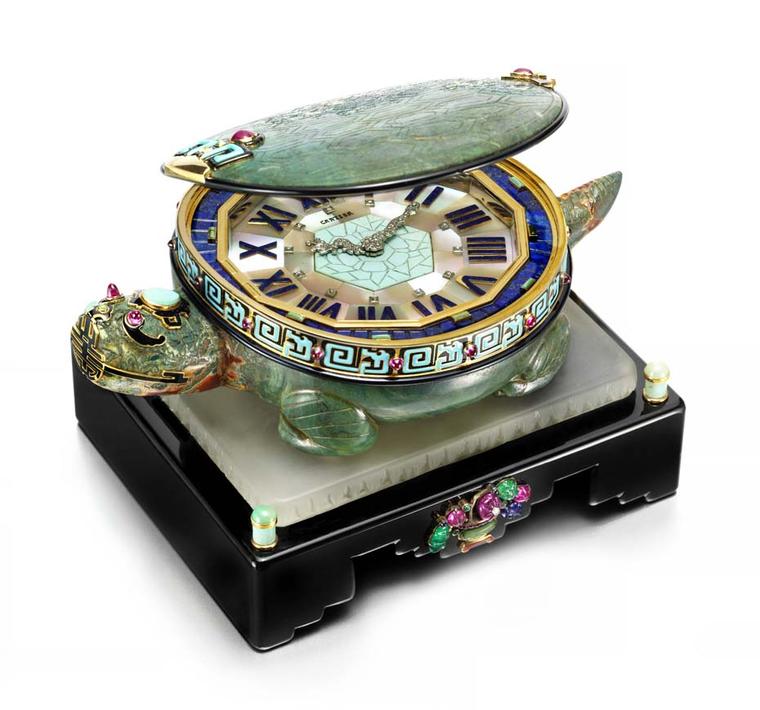 By Ase Anderson in London
Conjure up in your mind all the superlatives you can think of and chances are it still won't be enough to do Siegelson's stand at Masterpiece justice.
Focusing on rare 20th century jewellery with an emphasis on diamonds and fine gemstones, Siegelson will be displaying a collection of handpicked pieces with the finest provenance at the London fair.
The third generation of the New York-based gem and jewellery dealer, Lee Siegelson is known in the industry and beyond for his discerning eye for spotting unique and significant creations. Vogue Paris succinctly described him as "New York's king of Jewellery, the Manhattan dealer who nourishes the dreams of high jewellery admirers".
Taking time out to speak to The Jewellery Editor in the busy run-up to this month's show, Lee says: "We are bringing a selection of masterpieces of 20th century jewellery design by makers such as Cartier, Van Cleef & Arpels, Suzanne Belperron, Jean Fouquet and Raymond Templier, as well as jewellery by Siegelson and several pieces by Daniel Brush."
The newest pieces on display include a diamond cuff by Mauboussin with two removable clip brooches and an extraordinary Cartier Art Deco turtle clock. The latter, a 1928 collaboration between Cartier and Maurice Couët, a gifted clockmaker, is Lee's favourite piece this year. It features a clock face, edged in gold with diamond-set hands in the form of a dragon, hidden inside a turtle's shell decorated with black and turquoise enamel and ruby cabochons, as well as carved rubies, emeralds and sapphires on the base. A rarely seen piece, the clock will also appear in the upcoming Cartier exhibition at the Denver Museum, as well as in the Museum's catalogue.
Every piece on the Siegelson stand will have earned its place there for being amazing in its own right, but an Art Deco natural pearl, emerald and diamond pendant brooch designed by Van Cleef & Arpels warrants a special mention. Dating back to 1926, it features an interlaced geometric motif set with mixed-cut diamonds as well as detachable pendant drops of pearl, diamond and emerald suspended from articulated diamond and pearl cascading fringes. Described as "the quintessential example of an Art Deco design", the brooch reflects the move in the jewellery industry in the late 1920s and 1930s towards abstract designs and a white palette with touches of bright colours.
Another of my favourites is a set of rings by Theodore B Starr, which seamlessly unite the elaborate swags of the Belle Epoque Era with the bold colours and geometric shapes of the Art Deco movement that followed it. The set of coloured stone and diamond acrostic stacking rings date back to the 1920s and spell out the word 'dear' with a square-cut diamond, a cabochon emerald, a cabochon amethyst and a cushion-cut ruby.
It is not all old pieces though. Lee still designs his own jewellery, and this month's Masterpiece exhibition will also see the launch of an exciting collaboration between Siegelson and London-based jeweller Lauren Adriana. A pair of spinel, diamond and pearl earrings and a blue diamond ring will be on display at the fair, both of which are imbued with Lauren's bold design aesthetic.
Siegelson will also be unveiling an extraordinary 23-carat Golconda diamond, appropriately named The Legend of Golconda.
Lee's approach to art and design was honed at Cranbrook Art Academy in Michigan, where he studied before joining the family business.  He says: " I learned to look for and respect the consideration and care that went into a piece of great design as opposed to the assembly line mentality. After I inherited the business, I began to buy only those things that fit with the ideal of simplicity, uniqueness and detail. Gradually my eye improved and I am proud of the pieces we offer today."
Perhaps unsurprisingly, his favourite era is Art Deco: "[It] was an exceptional flowering of design, and the pieces from that era evoke the excitement and boldness of a changing world through colour and form."
He also favours old cut stones, in particular diamonds, for their lack of perfect symmetry, which has become so prevalent in modern cuts in order to achieve high quality certifications. "The beauty of old diamonds is inherent in the slight asymmetry of the cut. These stones were fashioned by master stonecutters who took time to look at a stone and create the most beautiful shape and optical quality. In these stones, the asymmetry unquestionably adds to the overall appearance. Stonecutters were able to bring out the spirit of the stone, rather than a perceived mathematical perfection."
Lee's excitement at attending Masterpiece is tangible: "One of the top fine art fairs in the world, it is continuing to refine what is on offer, with top level exhibitors and top level clientele. [In the past] we have sold some excellent pieces, including a 1925 Georges Fouquet Art Deco diamond and rock crystal sautoir and a 1923 Cartier Art Deco diamond and black onyx brooch."
Now in its fifth year, Masterpiece London is fast becoming an unmissable event for jewellery lovers who want to see the very best of old and new from a selection of international and homegrown exhibitors.
This year's fair runs from June 26 to July 2 at the Royal Hospital Chelsea.
Siegelson will also be launching an exciting collaboration with London-based jeweller Lauren Adriana at Masterpiece London, which includes pair of spinel (35.80 and 37.62ct) and diamond earrings featuring a strand of natural pearls wrapped around the stone, suspended by diamond-set blackened silver prongs.

Theodore B Starr's 1920s acrostic stacking rings featuring either a square-cut diamond, a cabochon emerald, a cabochon amethyst or a cushion-cut ruby, to be exhibited by Siegelson at Masterpiece London.

Another jewel from the recent collaboration with Siegelson and Lauren Adriana that is set to be revealed at Masterpiece London includes a rare type IIb deep blue diamond (the same certified colour as the Hope diamond) and is surrounded by coloured pave diamonds with each stone hand-selected to bring out the unusual colours of the centre diamond.

Siegelson is also exhibiting this Van Cleef & Arpels diamond, emerald and pearl brooch dating from 1926 at Masterpiece London.

Suzanne Belperron and Jeanne Boivin Art Modern gold and ivory Tranche cuff, created for the house of René Boivin in 1931, to be exhibited by Siegelson at Masterpiece London.

Cartier's Cole Porter Egyptian suite, which Siegelson will be exhibiting at Masterpiece London, features a 1926 Scarab belt buckle brooch and a 1928 Eye of Horus bracelet with diamonds and cabochon sapphires.

The Mauboussin diamond cuff bracelet and removable clip brooches that will be exhibited by Siegelson at Masterpiece London.

Cartier's 1928 Art Deco Turtle clock, to be exhibited by Siegelson at Masterpiece London, features a clock face edged in gold with diamond-set hands in the form of a dragon, hidden inside a turtle's shell decorated with black and turquoise enamel and ruby cabochons.