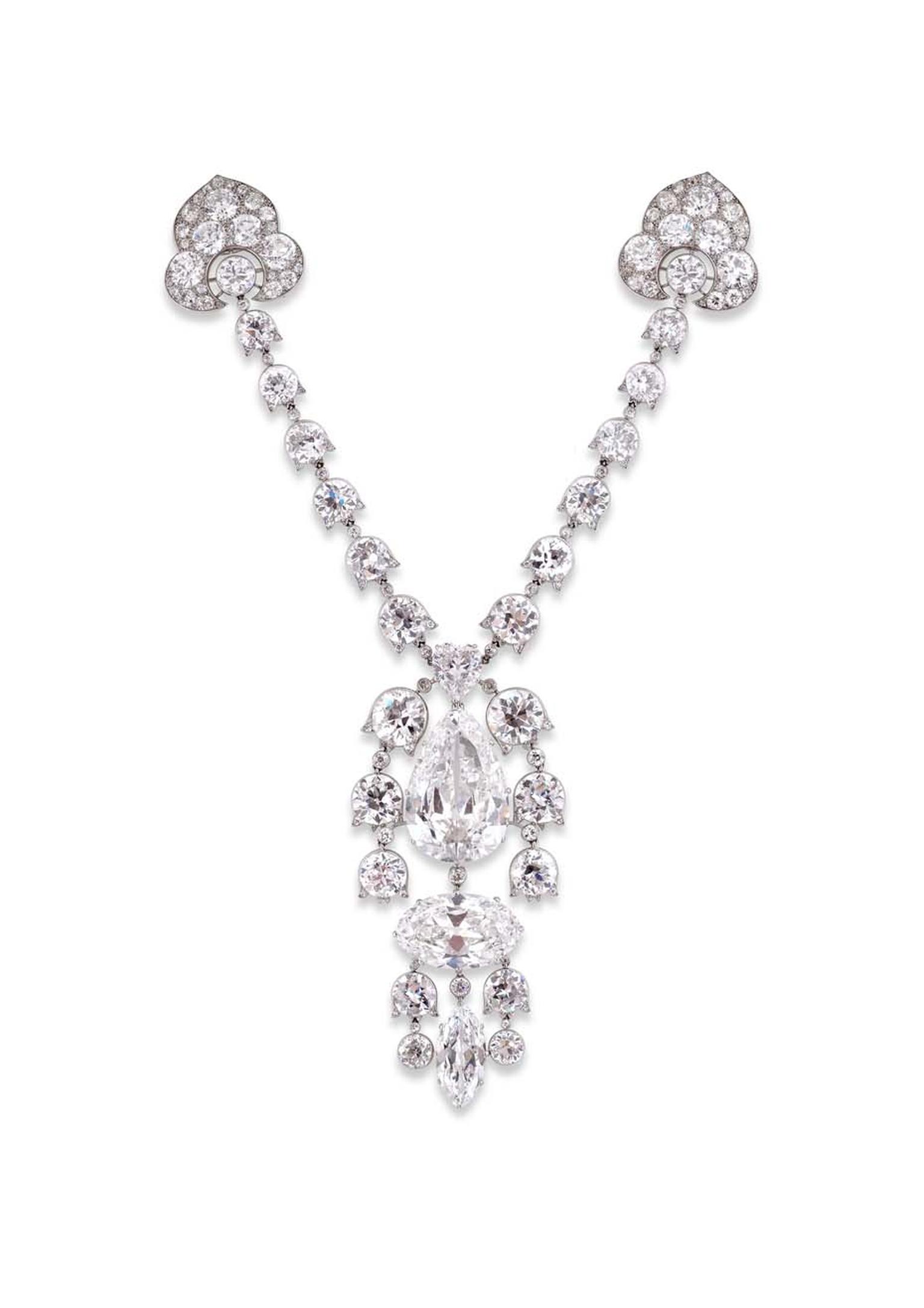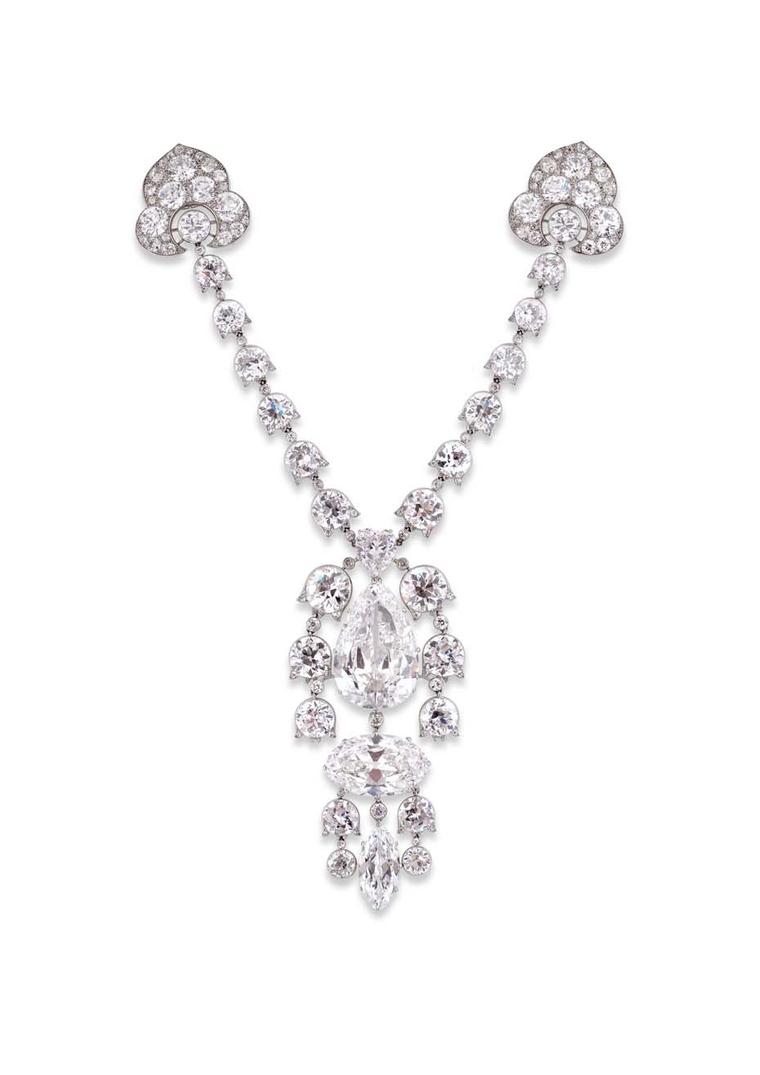 This year's Masterpiece got off to a flying start when London jewellers Symbolic & Chase sold a Cartier diamond corsage for over $20 million.
Dating back to 1912, the devant-de-corsage brooch features a central pendant composed of a 34.08ct old-cut pear-shaped diamond, set above an oval-shaped diamond weighing 23.55ct and a 6.51ct marquise-shaped diamond.
The pendant is suspended from two stylised palmette brooches set with circular-cut diamonds and surrounded by two articulated lines of diamond-set lily of the valley motifs. It is accompanied by four reports from the GIA Gemological Institute of America, dated December 2013, all attesting to the high quality of the diamonds.
While the brooch is undoubtedly beautiful to look at and typifies Cartier's style during the Belle Epoque period, it also has a very interesting history. It was designed for Solomon Barnato Joel, an Englishman from humble beginnings whose uncle, Barney Barnato, had left for South Africa during the diamond rush in the 1870s. Barney started out at the very bottom of the chain, selling cigars to diamond miners, but eventually worked his way up to become the owner of several large mines. His nephew Solomon joined his uncle in South Africa and took over the business in 1897, building it up to also encompass gold mines.
Having made his fortune, Solomon returned to England, where he enjoyed a lavish lifestyle. A vivacious and generous man, he owned Drury Lane Theatre in London as well as several racehorses and was renowned for his philanthropic activities. And so it was that one day, in 1912, he walked into Cartier carrying his four best diamonds to be made into an extravagant brooch for the woman he loved.
After his death, the piece was passed down the family line and has been sold by Christie's Geneva twice, most recently in May this year.
For more jewellery highlights from Masterpiece London, the art, antiques and design fair, click here.
This Cartier brooch, which was sold by Symbolic & Chase for $20 million at Masterpiece London, has a fascinating history. In 1912 Solomon Barnato Joel, who made his fortune in the mining business in South Africa, walked into Cartier London carrying his four best diamonds to be incorporated into this extravagant design.

This Cartier diamond devant-de-corsage brooch was sold by Symbolic & Chase for $20 million during London's 2014 Masterpiece Fair.