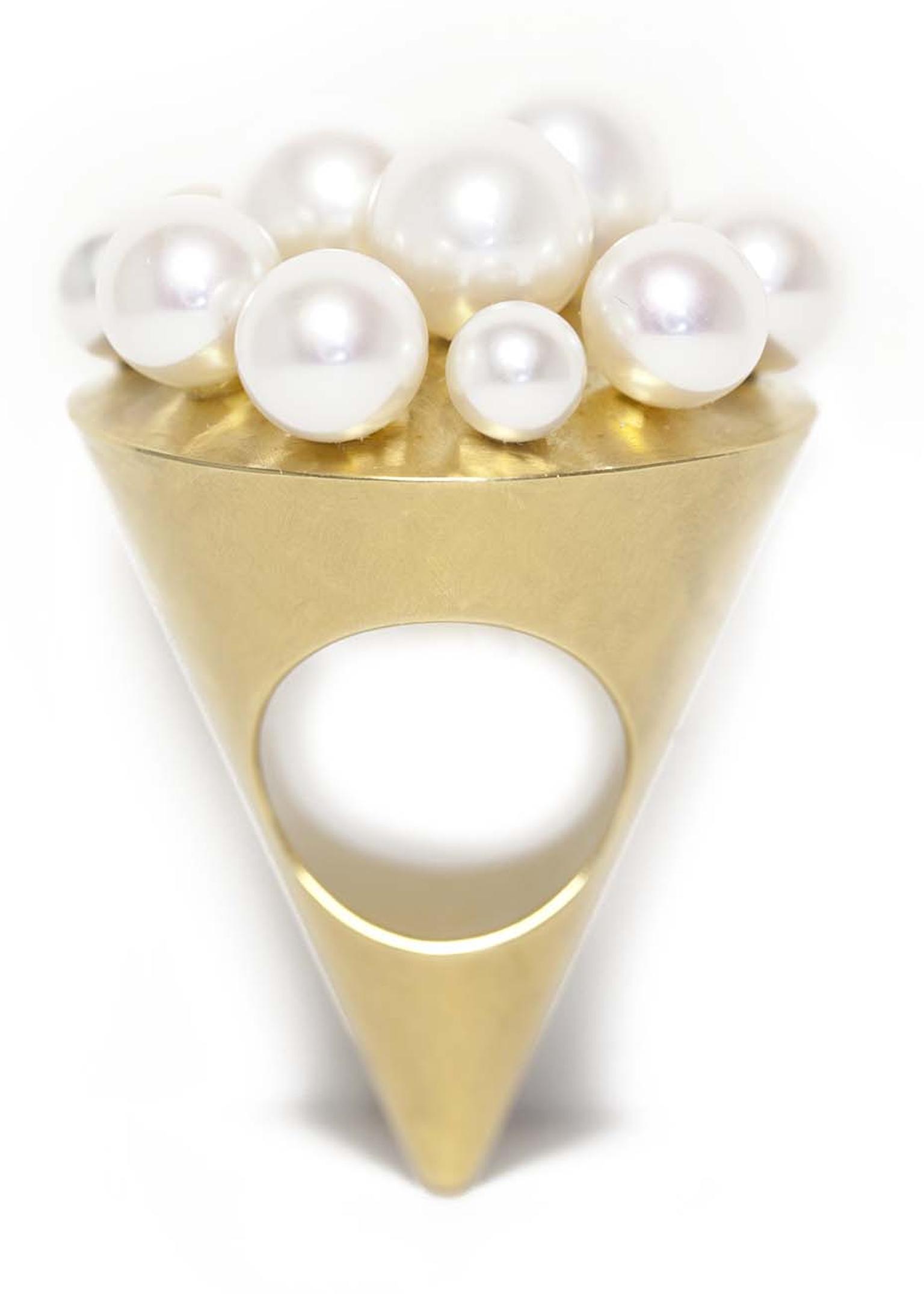 London is in the spotlight this winter, with exhibitions aplenty designed to appeal to jewellery lovers. But while Pearls at the V&A and the Cheapside Hoard exhibition at the Museum of London are for viewing only, Masters of Modern Jewellery at the Beetles + Huxley Gallery, W1, offers something different. A selling exhibition that runs right the way up to Christmas eve, it is the perfect opportunity to peruse - and buy - a plethora of original jewellery designers from all over the world that have all been chosen because they are considered a master of their art.

Curated by Joanna Hardy, a renowned antique jewellery expert, co-author of 'Emeralds' by Thames & Hudson and passionate supporter of independent jewellers, the exhibition showcases an eclectic selection of contemporary designers who use traditional goldsmithing techniques to create their unique wares. There is Luz Camino from Madrid, Shaun Leane from London and Munich's Peter Schmid. Emerging designers include London's Lauren Adriana and Central Saint Martins graduate Sophia Mann.
Hardy has used her expert's eye and love of contemporary jewellery to curate this extraordinarily rich exhibition, featuring the designers she considers to be today's masters of modern jewellery. Anyone with an interest in jewellery design should make a beeline for the Beetles + Huxley Gallery before the exhibition closes on 24 December 2013.
Hannah Bedford yellow gold domed ring, the underside of which is decorated with granulation (£POA).

Sarah Stafford yellow gold ring with circular pierced motifs, randomly set with brilliant-cut diamonds (£POA).

Shuan Leane signature diamond rings (£POA).

Janice Zethraeus architectural openwork gold ring set with brilliant-cut diamonds (£POA).

Catherine Mannheim necklace of labradorite beads, interspersed with yellow gold textured cylindrical spacers (£POA).

Kayo Saito gold Sprout brooch set with Japaneses freshwater cultured pearls (£POA).

Luz Camino parrot tulip brooch in silver, yellow gold, bronze and plque-a-jour enamel.

Kamilla Ruberg openwork gold necklace (£POA).

Ingo Henn multi strand black spinel faceted bead necklace with an oval mixed cut tourmaline pendant, decorated with cloisonne green enamel and pavé set diamonds (£POA).

Tom Rucker Geo.Sphere platinum necklace composed of varying sized spheres of open hollow latticework design, two of which are set with diamonds (£POA).

Lauren Adriana Ziggurat ring in yellow gold, set with an octagonal mixed cut citrine within a rhodolite, spessartite, amethyst and sapphires border leading to a brilliant-cut diamond pavé set shank (£POA).

Tom McEwan yellow gold ring centrally set with a cabochon star sapphire, bezel set with brilliant-cut diamonds (£POA).