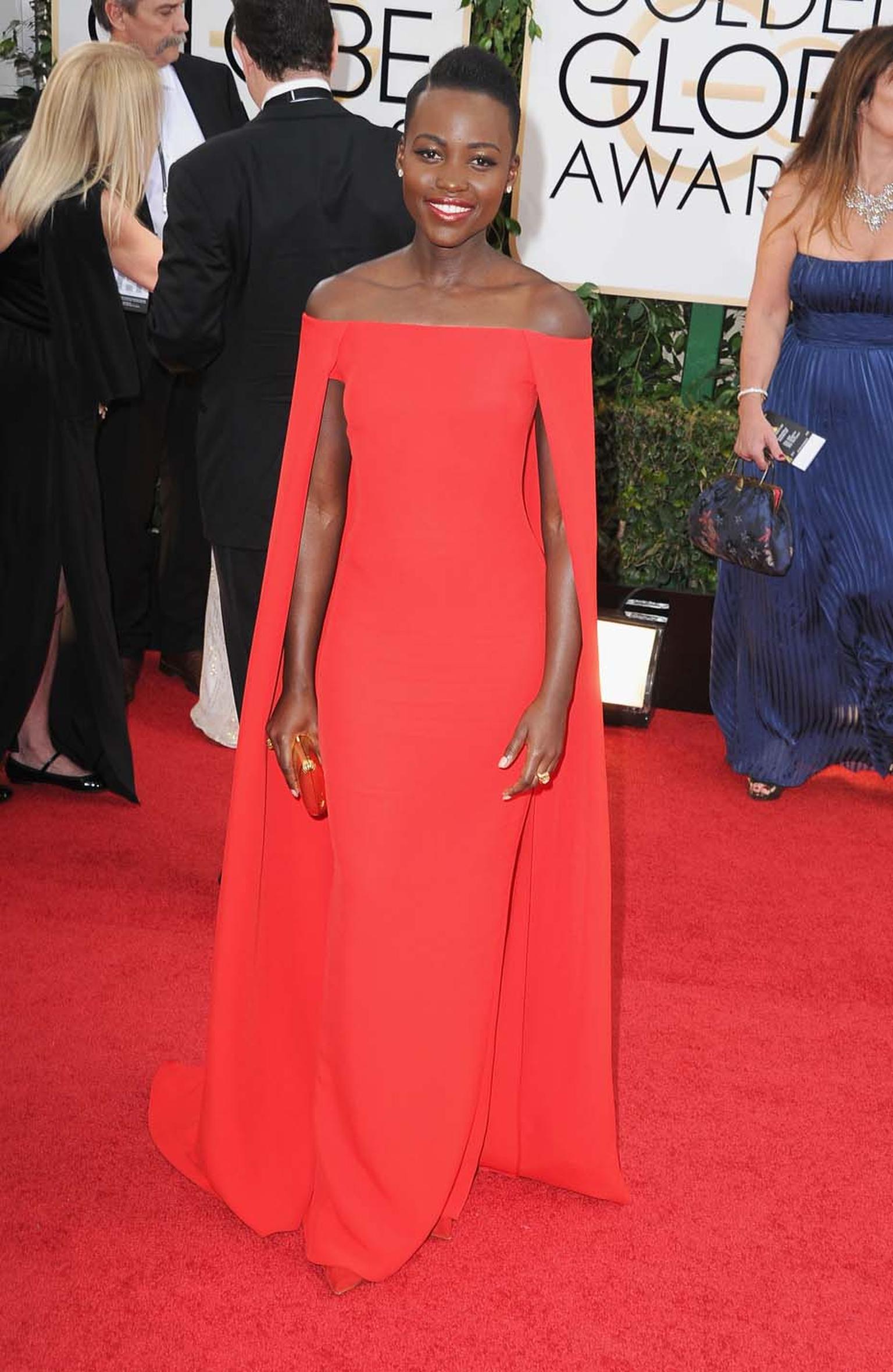 All eyes are on the leading ladies as they step onto the red carpet for the Academy Awards 2014 in Los Angeles. I will be looking out closely for what jewels Lupita Nyong'o, nominated for best actress for an Oscar in '12 Years a Slave' will wear on the red carpet. So far she has not put a foot wrong in the fashion and jewellery choices she has made. And more so than any other star, her choices are eclectic and original. So what jewels will Lupita Nyong'o wear on the big night? 
So far this awards season she has worn a pair of Ana Khouri gold cuffs to the BAFTAs in London, that were beautifully off-set against her emerald green Dior gown. At the Golden Globes she chose Fred Leighton vintage jewels to go with her dramatic Ralph Lauren red cape gown. For the Screen Actors' Guild Awards she wore 1950's Fred Leighton jewels again with another colourful dress, this time an electric turqouise blue Gucci gown. At her latest appearance in the pre-Oscar warm-up frenzy in Los Angeles, Lupita Nyong'o attended the Love Gold evening in her honour wearing a ring and earrings by Greek designer Elena Votsi. So with a spread of jewellery choices from the niche brand by Brazilian Ana Khouri to vintage Fred Leighton, what Lupita will wear is anyone's guess. So far she hasn't worn jewels by any big jewellery brand, but we may be surprised at the Academy Awards. Will it be Harry Winston? Or Chopard? Or boutique New York jeweller Alexandra Mor? Who knows, but whatever she chooses, she is bound to look knock-out. 
Lupita Nyong'o wore Elena Votsi gold and diamond earrings and gold ring at the Love Gold event in Los Angeles on 26 February 2014.

Winner for Best Supporting Actress for '12 Years a Slave' at the SAGs 2014, Lupita Nyong'o wore a statement 1950s gold flower ring with rubies, sapphires, emeralds and diamonds from Fred Leighton. Image: Frederick M. Brown/Getty Images

Darling of the night, Lupita Nyong'o, BAFTA nominee for her role in '12 Years a Slave', wore an emerald green Dior dress accessorised with two Ana Khouri yellow gold Idelman cuff bracelets.

Newcomer Lupita Nyong'o, nominated for Best Supporting Actress in 'Twelve Years a Slave', wore vintage Fred Leighton jewels with her scarlet Ralph Lauren cape gown at the 2014 Golden Globes.