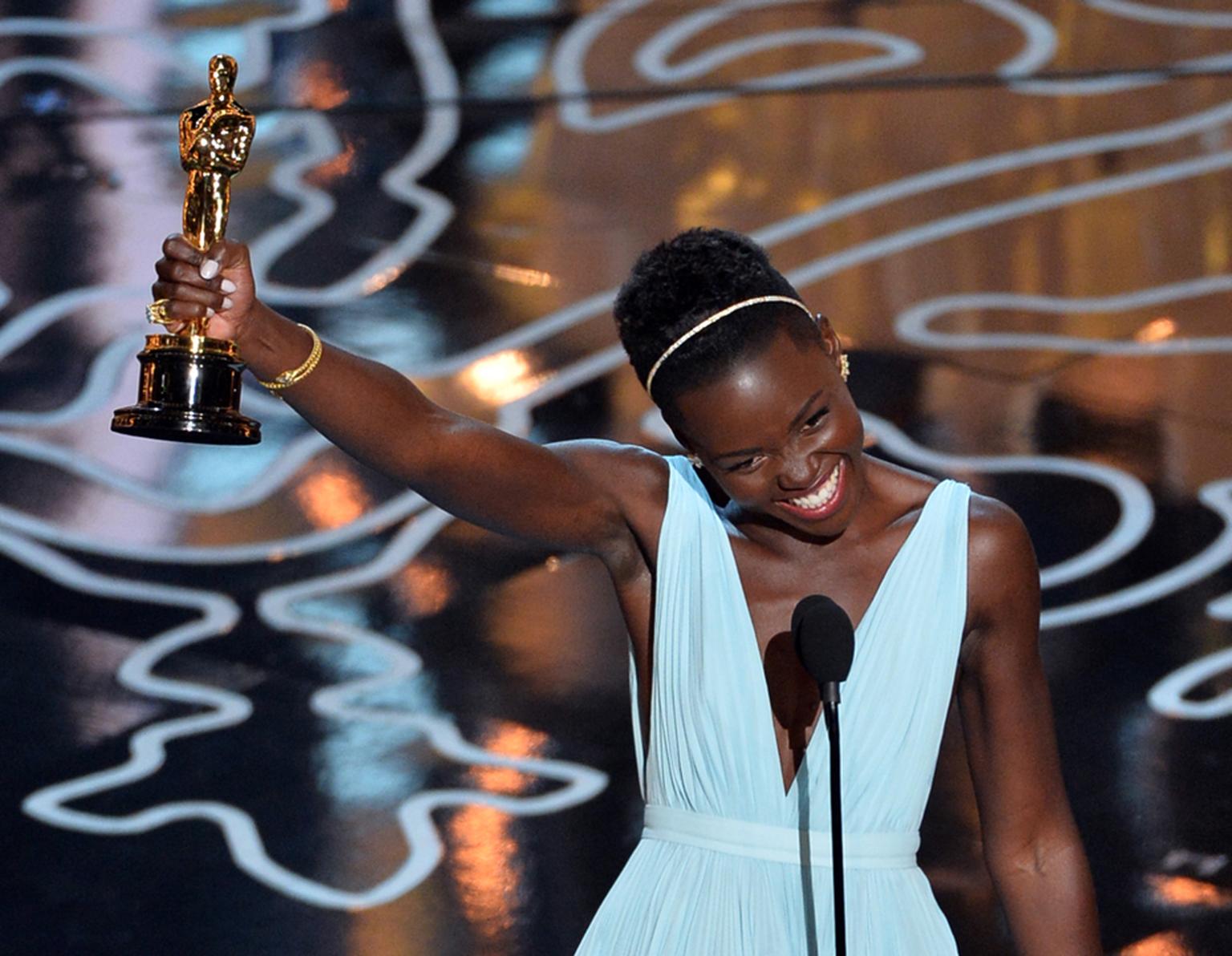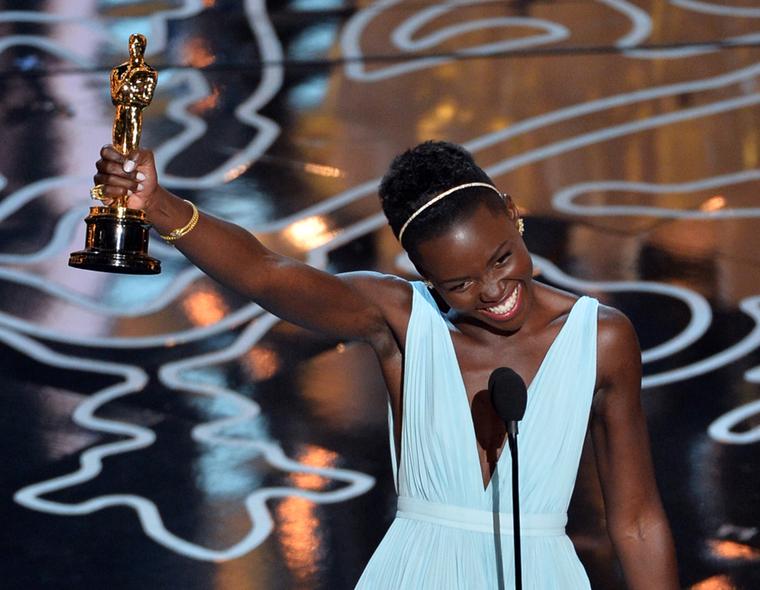 It was Lupita Nyong'o's moment to shine last night as she picked up an award for Best Actress in a Supporting Role dressed in Fred Leighton jewels - the third time in just a few months that she has turned to the estate jeweller for her red carpet accessories.
As befits the most important awards ceremony of the season in LA, Lupita chose a classic selection of jewels to match her powder-blue Prada gown - an elegant departure from the turquoise and red dresses she wore to the Golden Globes and Screen Actors Guild Awards in January.
Proving that you don't have to have long hair to wear jewels in your hair, Lupita sparkled in a yellow gold and diamond headband, paired with spiked crescent diamond earrings. The vintage jewels for which Fred Leighton is famed weren't overlooked either, with a 19th-century yellow gold and diamond coiled snake bracelet, two 19th-century pearl and opal rings, and 1960s gold, turquoise and diamond ring decorating her fingers.

Lupita also gave a nod to her heritage by wearing a gold frog ring also by the estate jeweller, which she described as her "family totem".
Fred Leighton's vintage jewels have been worn by legions of stars, including Natalie Portman and Sarah Jessica Parker. To read more about this historic jeweller who is synonymous with the red carpet, click here.
See more of the winning jewels from the 2014 Oscars red carpet here.
Best Supporting Actress winner, Lupita Nyong'o, dazzled in Fred Leighton jewels at the 86th Annual Academy Awards.

Winner for Best Supporting Actress for '12 Years a Slave' at the SAGs 2014, Lupita Nyong'o wore a statement 1950s gold flower ring with rubies, sapphires, emeralds and diamonds from Fred Leighton. Image: Frederick M. Brown/Getty Images

Newcomer Lupita Nyong'o, nominated for Best Supporting Actress in 'Twelve Years a Slave', wore vintage Fred Leighton jewels with her scarlet Ralph Lauren cape gown at the 2014 Golden Globes.

Lupita Nyong'o sparkled at the Oscars 2014 in a gold and diamond headband and a pair of gold and rose-cut diamond spiked crescent earrings by Fred Leighton.

Oscar winner Lupita Nyong'o also chose a delicate Fred Leighton 19th century gold and diamond snake bracelet, a trio of vintage rings and a gold Frog ring, which she described as her "family totem".