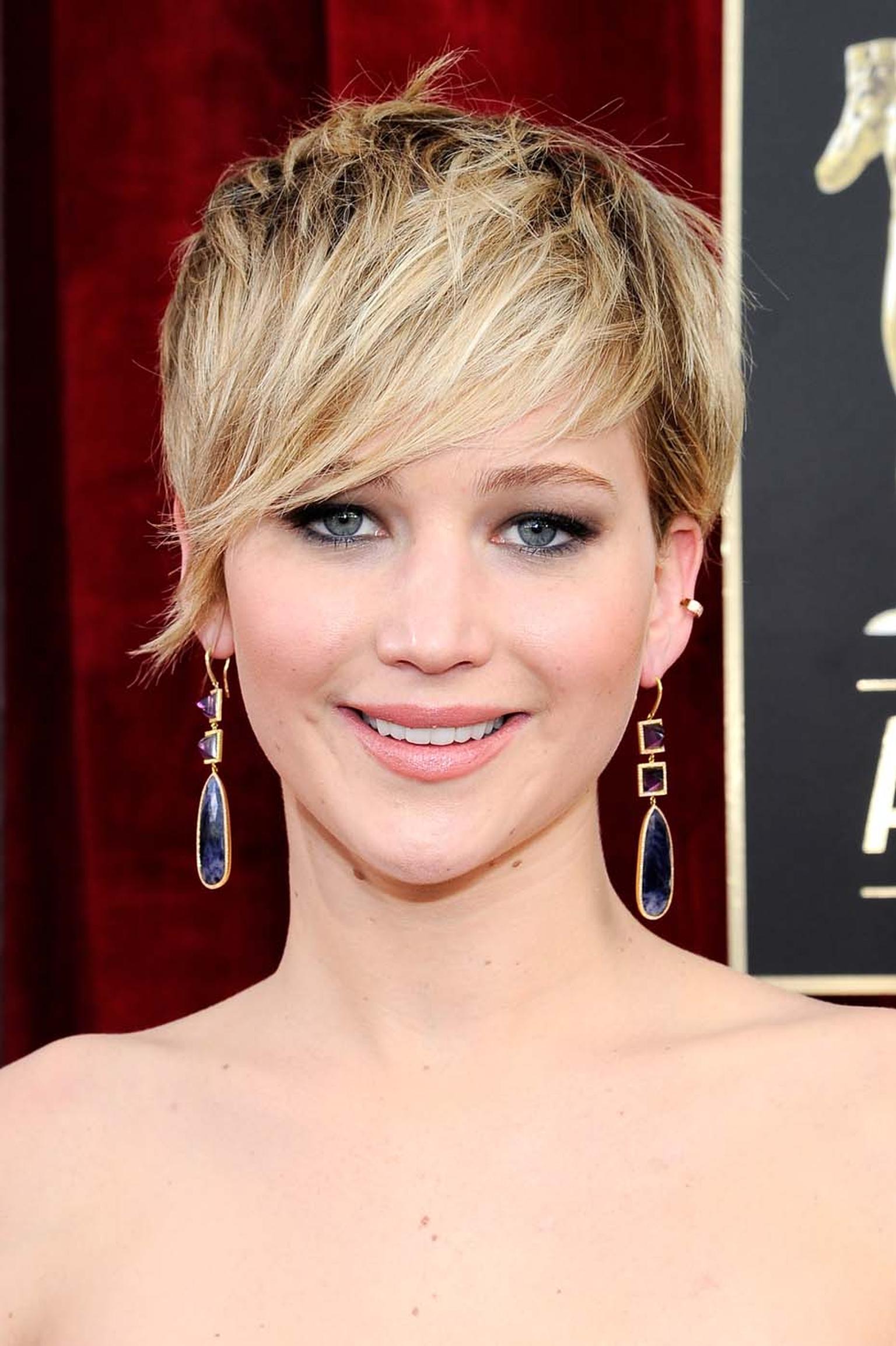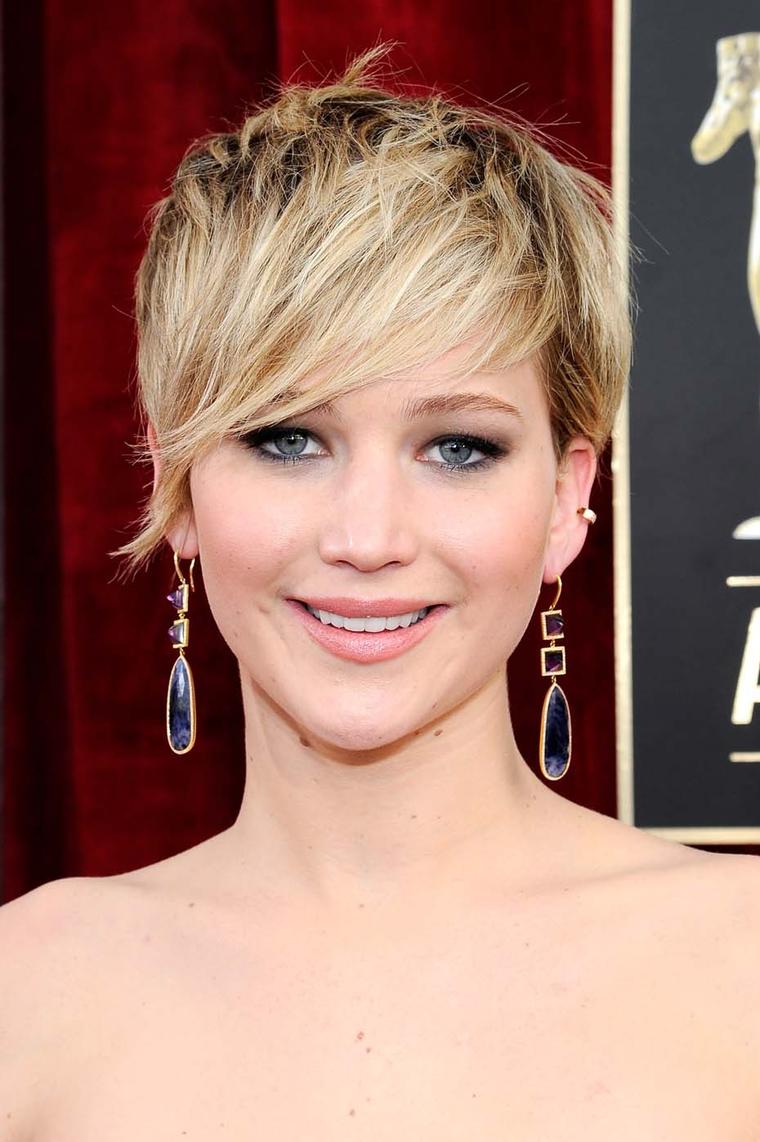 Hot star of the season Jennifer Lawrence who has already picked up awards from at the Golden Globe, the Screen Actors' Guild  and the BAFTA for her supporting role in 'American Hustle'. With so many red carpet appearances Jennifer Lawrence has had many opportunities to try out different jewellery looks. So what jewellery will Jennifer Lawrence chose to wear the to Academy Awards 2014? My guess, and note that this is only a guess, is that she might step out in Chopard for the big award. The reason I think Jennifer Lawrence may opt for Chopard is because at the Academy Awards 2013, she wore Chopard diamond earrings and necklace when she won her award for 'Best Actress' in Silver Linings. Maybe Chopard is a lucky choice for her. 
So far this Awards Season, Jennifer Lawrence has worn a variety of jewellrey, carefully chosen to match her outfit. At the SAGs she made an indie choice with Jennifer Meyer's amethyst and sapphire drop earrings to go with her Dior sequined gown. At the Golden Globes Jennifer Lawrence opted for Neil Lane jewels with a vintage style pair of drop earrings in jade and coral and a large emerald ring. The jewels alone were reported to be worth $2.5 million. 
Over the past few years, as Jennifer Lawrence's career has blossomed, she has also been seen wearing Bulgari and Dior so she is familiar with plenty of different jewellers. But my hunch is that she will opt for good luck Chopard. 
Jennifer Lawrence steps out in Dior jewellery at the Catching Fire premiere in New York on November 2013. ® Rob Kim by Getty Images

At Cannes Film Festival 2012. Nicholas Hoult wore a Bulgari Diagono steel-ceramic case, rubber-steel strap watch, Jennifer Lawrence wore High Jewellery earrings and Serpenti bracelet.

Golden Globe 2014 award winner Jennifer Lawrence goes for the elegant black and white art deco look in US$2.5 million of platinum Neil Lane jewels. Image: StartraksPhoto.com

At the Oscars in 2011 Jennifer Lawrence wore long platinum earrings set with 16 carats of diamonds with a 42 carat diamond bracelet both by Chopard with a red dress by Calvin Klein and long loose hair.

Best Actress in a Leading Role Winner Jennifer Lawrence wore Chopard with a pair of white gold diamond earrings featuring rose-cut pear-shaped diamonds (12cts), round-cut diamonds (9cts) and brilliants, a white gold long necklace set with diamond beads (73cts) and brilliants, a ring featuring three platinum flowers set with rose-cut diamonds (6cts) and brilliant-cut diamonds (2cts) and a white gold ring from the Ice Cube Collection set with diamonds (4 cts).

Actress Jennifer Lawrence wore a pair of octagonal-cut emerald and pear-shaped white diamond drop earrings from Chopard's Red Carpet Collection at the Cannes Film Festival 2013.

Colourful drop earrings are proving to be a red carpet trend this season at the SAGs. Best Supporting Actress winner Jennifer Lawrence paired her Dior gown with one-of-a-kind yellow gold, Japanese amethyst, blue sapphire and diamond earrings by Jennifer Meyer.