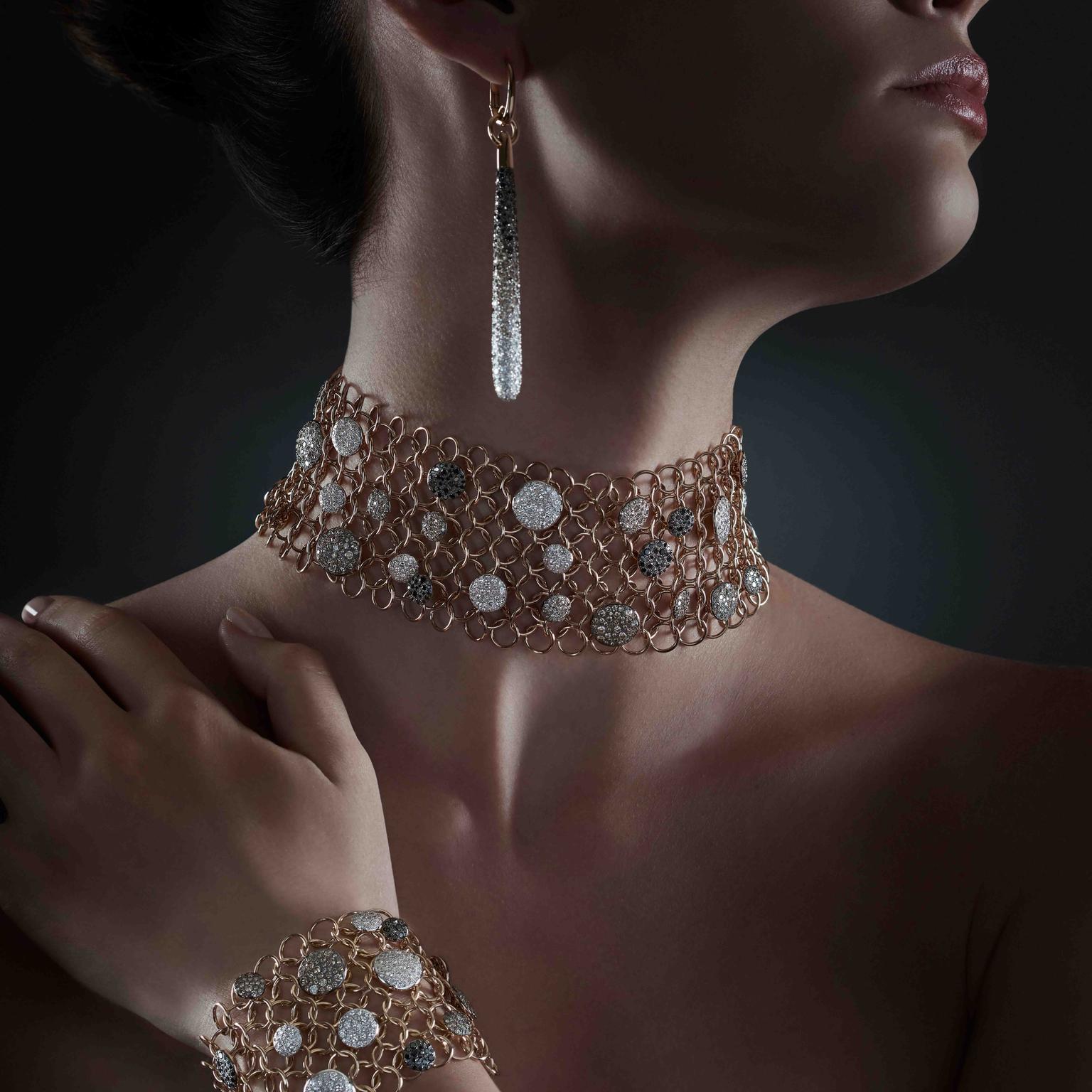 So committed is Pomellato to its founding principle of 'prêt-à-porter' jewels that in its 53 years of existence, it has never actually launched a high jewellery collection. This doesn't mean that the house has not created one-off, highly precious jewels over the years, but this is the first time that it has officially gathered together its finest creations and billed them as such. 
CEO Sabina Belli explained the logic: 'Basically all our jewellery is high jewellery because we have one hundred master goldsmiths in-house making everything by hand with amazing artisan skills. And in Italy we don't like to distinguish between every day and special. Every day is a special moment. This is a high jewellery tribute to our iconic designs, another way to express them.'
So rather than dream up a whole new universe, as most jewellers do when it comes to high jewellery, Pomellato sticks to its design stalwarts. Just think of the extravagant themes that houses like Van Cleef & Arpels and Bulgari conjure up each year compared to Pomellato's instinct to elevate to high jewellery status the chain, a very specific colour palette of gems and its trademark sensual outsized volumes.
Creative Director Vincenzo Castaldo says of the collection: 'The creative vision of La Gioia is that we did not intend to create a traditional, conservative high jewellery collection in the Place Vendôme style. This is not us. We wanted to find our own way to high jewellery, we didn't want to invent a new narrative, we wanted to celebrate our own story.' A simple premise that could only be pulled off with the rigorous design philosophy the house embodies, exquisite craftsmanship and an eye for the most vibrant gem stones. 
The result is breathtakingly beautiful jewels that are undeniably Pomellato and dying to be worn, to be grabbed out of the display case and draped on the skin, preferably under a warm summer sun catching the light with every move. Unfussy and true to Pomellato's rigorous Milanese design discipline, this is high jewellery that I can see a woman buying for herself and wearing without having to don a formal frock or have the car door opened for her. It is refreshing to see high jewellery that doesn't dictate a dress code or impose itself with awe and splendour. Wear a big smile and come as you are is what La Gioia is all about. I think Pomellato's founder Pino Rabolini would approve as after all, he made his first jewels for the founding sisters of feminism who were brave enough to rid us of convention and conformity and see a bright new future for women. And La Gioia plays its part in that journey.