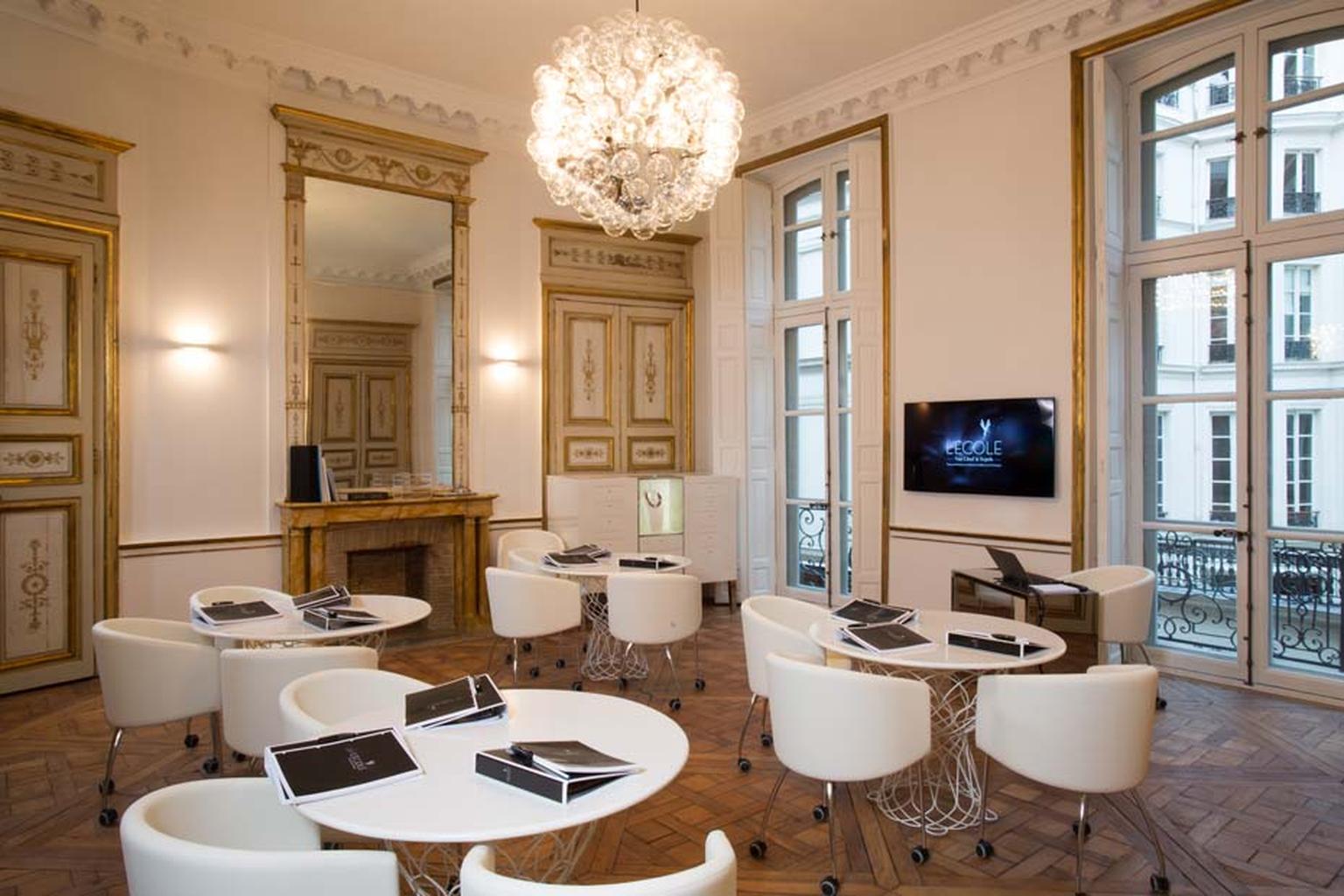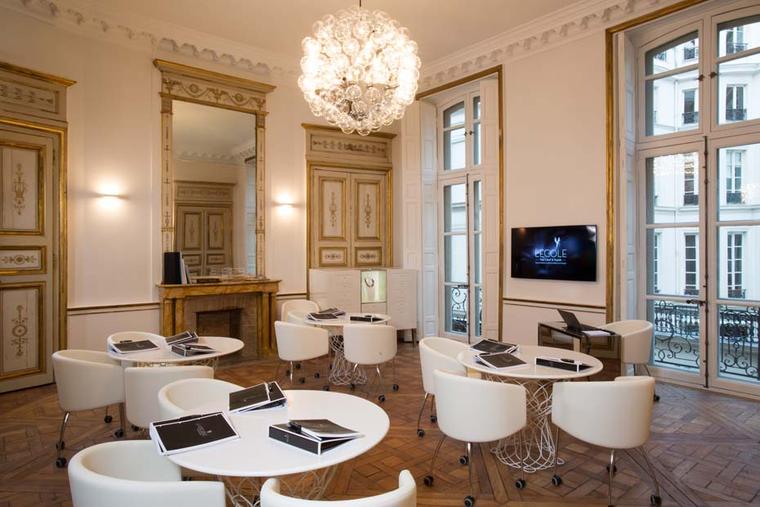 If you ever wanted to know more about the often secret and fascinating world of jewellery then Van Cleef & Arpels has the perfect course for you.
L'Ecole, or 'the School', opens up the world of high jewellery with a series of 13 different four-hour courses that you can neatly pack in to half a day. Known for its long and illustrious history, technical prowess and creativity, Van Cleef & Arpels created L'Ecole to share the savoir faire - or know-how - of the world of fine jewels and watches. Beyond a handful of specific classes, all the courses look at the wide world of haute joaillerie and horlogerie beyond the confines of Van Cleef & Arpels.
Now in its second year, L'Ecole has moved to new and larger premises, elegantly installed above the maison's18th century town house at 22 Place Vendôme. With its more spacious surrounds, L'Ecole offers courses on nearly every day of the year in either French or English, and you can pick and choose from a rotating schedule of topics. 
There are two classrooms, one of which is in an elegant 18th century salon, as well as four workshops for the hands-on gemology, jewellery, design and watchmaking courses. The classes are given by 23 different instructors, and whether you have a collector's thirst for knowledge or simply want to know more about this fascinating world, its craftsmanship, the mystery of stones or the history of jewellery design, there is a course just right for you.
No need to fear technical overload or have any previous experience as l'Ecole is open to everyone. So far the school has welcomed more than 2,200 jewellery and watch lovers from 30 different nations. United by an interest in beautiful objects and this little explored art form, they have emerged as enlightened connoisseurs.
The courses are divided into three areas: History of Art, Savoir-Faire and the Universe of Gemstones . Art historians, highly accomplished craftsmen, gemologists and jewellery experts share their knowledge and passion in these carefully constructed tutorials. The seven History of Art courses offer a range of themes, from an overview of the history of jewellery design in the 'Stories and Inspirations' course to looking at key eras in jewellery design, such as the Art Nouveau period. From the symbolism of stones and the role of jewels as talismans and their significance in different cultures to discovering Van Cleef & Arpels' history, there is a wide range of topics to choose from. There is also a Mix and Match course led by stylists who help you explore how to wear jewels and combine them with your clothes for a unique look.
The Savoir-Faire and Universe of Gemstones courses are more hands-on. The former requires you to don a white dustcoat and takes you into one of the four workshops - a unique opportunity to get up close and personal with the tools and techniques of the trade. You can learn to recognise different stones and their characteristics, look closely at the inner workings of a mechanical watch or immerse yourself in the world of design. There are also a series of two-hour evening conversations and lectures, led by experts, exploring different topics.
And if you can't make it to Paris, Van Cleef & Arpels is packing up its experts, work benches and white coats and taking L'Ecole to Tokyo. Choose one, several or indeed all of the courses and you will emerge a more knowledgeable jewellery lover with a discerning eye and a deeper appreciation of the art and techniques of fine jewellery.
To find out more, book online and view the different courses available throughout the year, click here.
L'Ecole Van Cleef & Arpels offers a library for all of it students, as well as four workshops. Image: Van Cleef & Arpels

Hands-on gemology courses are held in an intimate workshop setting. Image: Van Cleef & Arpels

There is also a dedicated classroom for courses in horology and watchmaking. Image: Van Cleef & Arpels

L'Ecole Van Cleef & Arpels has two classrooms dedicated to its History of Art classes, one of which is situated in an 18th-century salon. Image: Van Cleef & Arpels