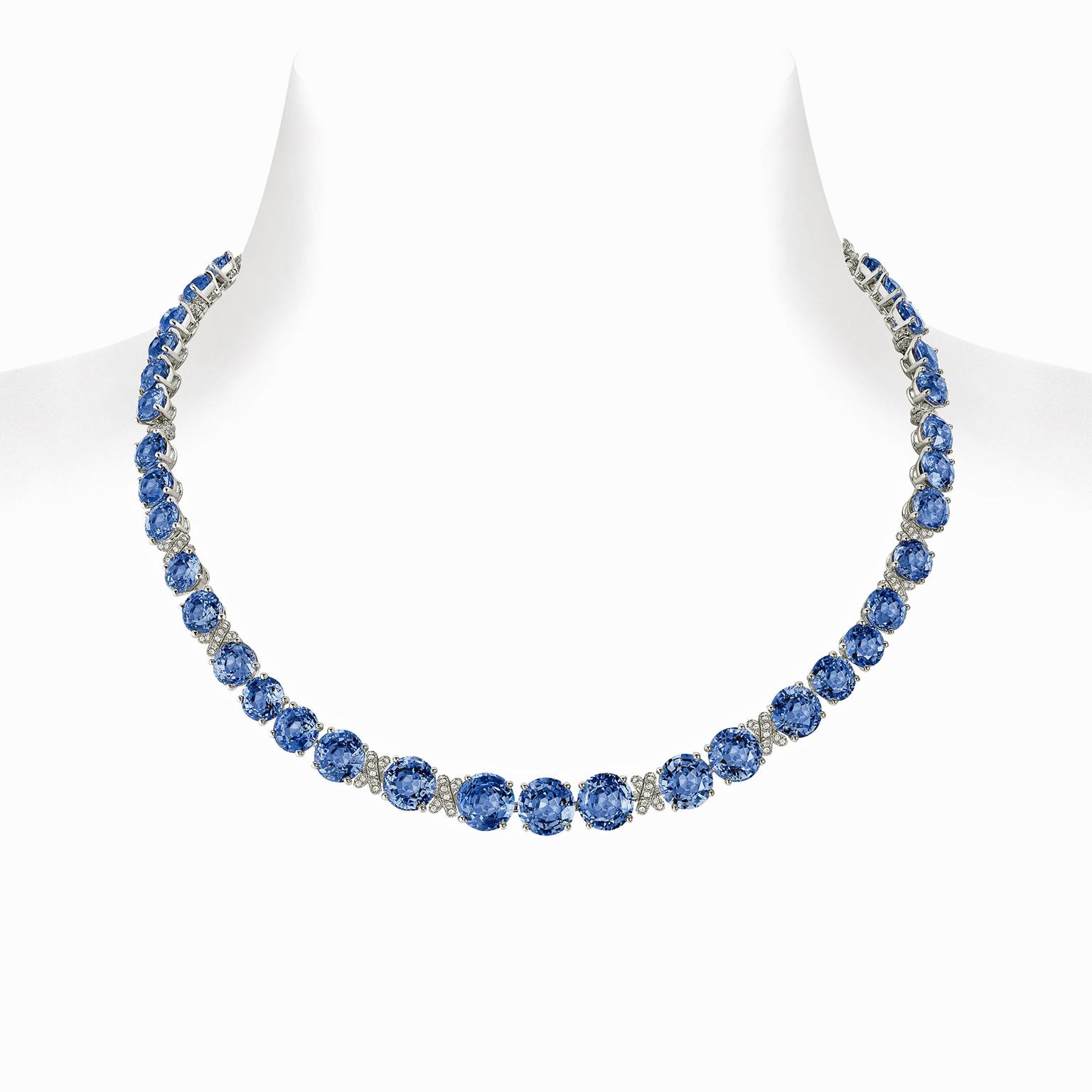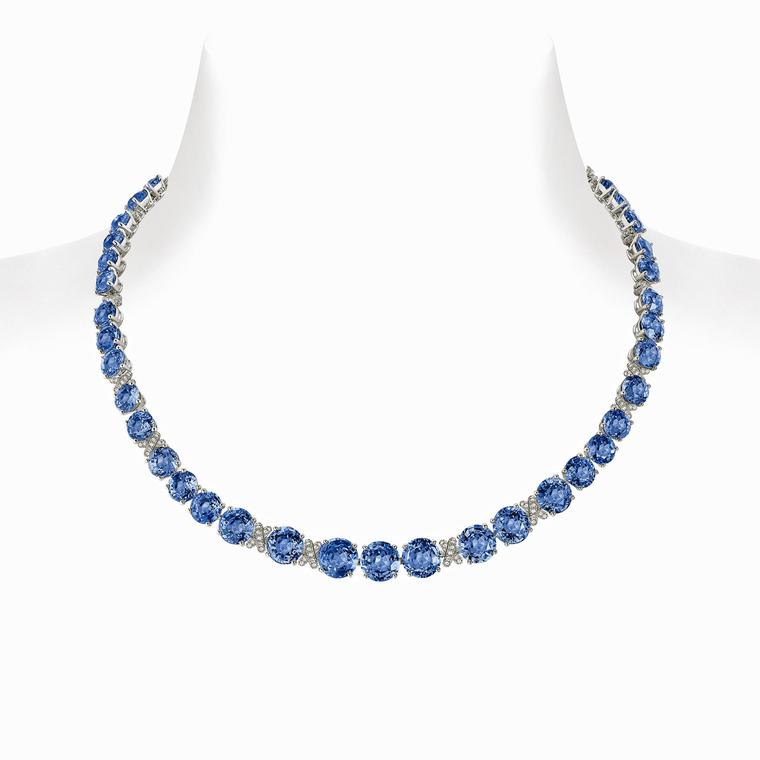 Ceylon has been famed for its gemstones since biblical times when gems were brought from the island to King Solomon's court. The sapphire mines are believed to be the oldest in the world, and by the time Marco Polo landed on the island in 1292, sapphire production was well established, and continues to thrive.
Sri Lanka, as it is known today, is the origin of many priceless, famous sapphires, including the 104-carat Stuart sapphire in the Crown Jewels, which dates back to 1214, the 423-carat Logan Blue and the 563-carat Star of India. The island is also the source of the blue sapphire engagement ring now worn by the Duchess of Cambridge. This long-running affair with blue sapphires is based on the belief that the gem represents truth and sincerity.
Read more about the Crown Jewels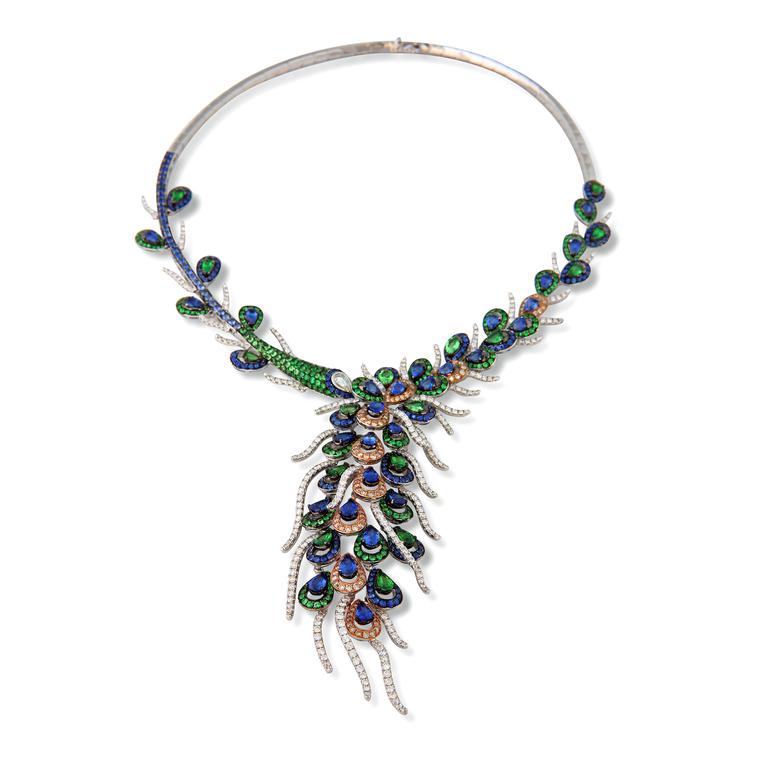 All sapphire colours are found on the island, mined in small plots that are leased from the government and nowadays carefully regulated and sustainable to minimise damage to the environment, something Sri Lankans feel very strongly about. The gems are found in gravel riverbeds in rural areas around Ratnapura and the Southern province, and although the island is most famous for its blues, colours come in a vibrant palette of yellow, violet, an intriguing dark green, the popular pink shades and the very rare pink-orange known as padparadscha.
Sapphires can be found in Thailand, Burma, Africa and Australia, but Sri Lankan sapphires are prized for their large size, top quality and rich hues, which tend to be an exquisite light blue (Cornflower) and a intensely bright blue (Royal Blue) and rival the reputation of the Kashmir and Burmese sapphires. The unheated stones attract premium prices and are highly sought after by the big jewellery houses, including Cartier, Bulgari and Van Cleef & Arpels. However, a vast proportion of the stones in circulation are heated to enhance the colour, a technique that can easily be identified.
There is a beryllium treatment that has raised alarm bells in the industry because it is difficult to detect. In the early 2000s, the sapphire market was flooded with pink-orange padparadscha sapphires that turned out to be pink sapphires diffused with beryllium at very high temperatures. Yellow sapphires were similarly enhanced. Sri Lanka's National Gem & Jewellery Authority (NGJA.gov.lk), like others, now has a treatment disclosure policy for its members and gem-testing laboratories.
Read more about sapphires here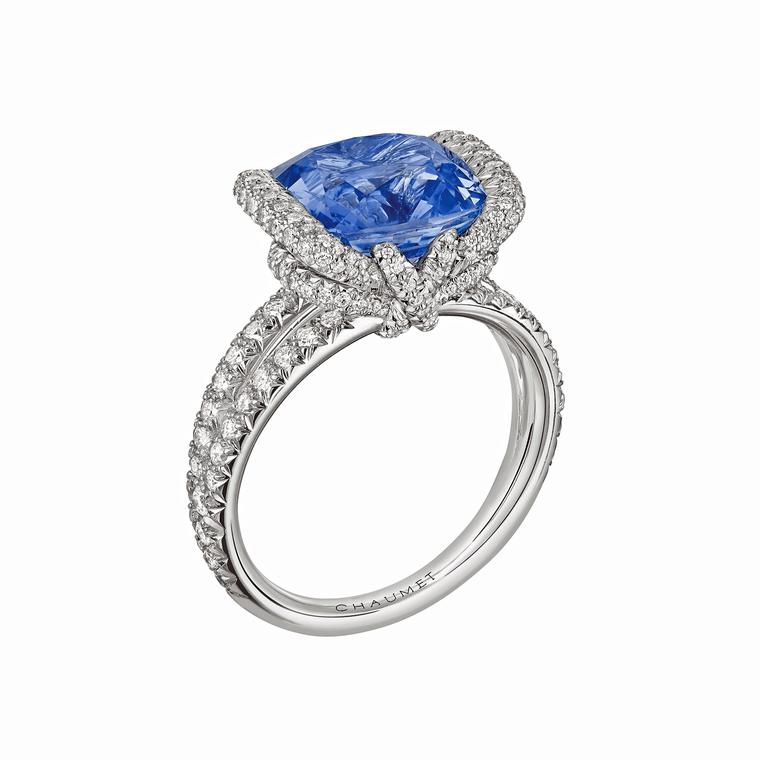 Sifani mines, cuts and sets its own sapphires. It used to supply the big jewellery houses in Europe but has now built its own jewellery brand. Careems was founded in 1890 in Galle Fort, where it catered to passengers arriving on the big ocean liners. Today, the jeweller's vibrant sapphire jewellery is inspired by Victoriana, Art Deco and Islamic motifs.
Many visitors to Colombo and Ratnapura go in search of sapphires, but be warned of the tuk-tuk touts. There are a lot of fakes and little evidence of the authorities quashing this as yet. Consult the Sri Lankan Gem & Jewellery Association for reputable jewellers who offer vast trays of naked gems in every beautiful sapphire colour, and a bespoke design service. The advantage is that a piece of sapphire jewellery bought in Sri Lanka for $2,000 to $3,000 would have a price tag of at least $10,000 overseas if there is a powerful brand behind it.
Read about Sri Lankan padparadscha sapphires here
Chaumet high jewellery Liens ring in rhodium-plated white gold, set with brilliant-cut diamonds and a 5.78ct cushion-cut Ceylon sapphire.

Chaumet high jewellery Liens earrings in rhodium-plated white gold, set with four round-cut Ceylon blue sapphires and brilliant-cut diamonds.

Sifani white and pink gold peacock necklace, set with blue Sri Lankan sapphires, tsavorites, brown diamonds and diamonds.

Vintage hummingbird brooch in white gold from Careems Jewellers, set with Sri Lankan sapphires and tsavorites.

Suzanne Syz Lady Hamilton earrings in white gold and titanium set with Ceylon sapphires, domed crown diamonds and pearls. Courtesy of Suzanne Syz.

Bulgari high jewellery necklace set with a central Sri Lankan sapphire, sapphire beads, brilliant-cut diamonds and pavé diamonds.

Van Cleef & Aperls white gold Irene earrings, set with yellow Sri Lankan sapphires and diamonds.

Van Cleef & Arpels pink gold Protection Federique bracelet, set with an oval-cut Sri Lankan pink sapphire alongside pink and violet sapphires, coral and diamonds.

Van Cleef & Arpels Seven Seas Etoiles high jewellery ring in white gold, inspired by the Arabian Sea, set with an oval-cut 7.29ct Sri Lankan blue sapphire surrounded by round and baguette-cut diamonds and sapphires.

Chaumet Liens necklace set with 34 round-cut Ceylon blue sapphires alternating with brilliant-cut diamonds in rhodium-plated white gold.