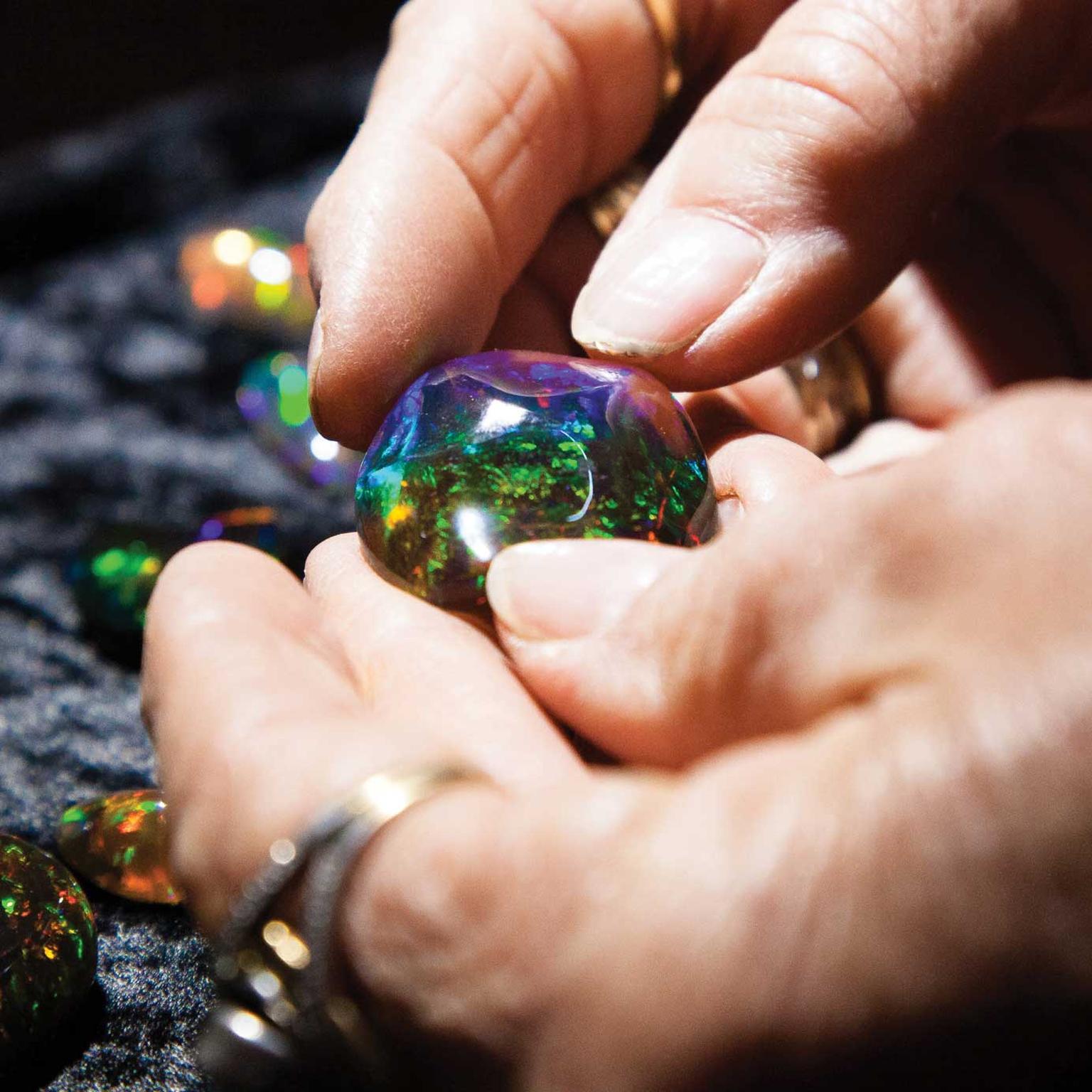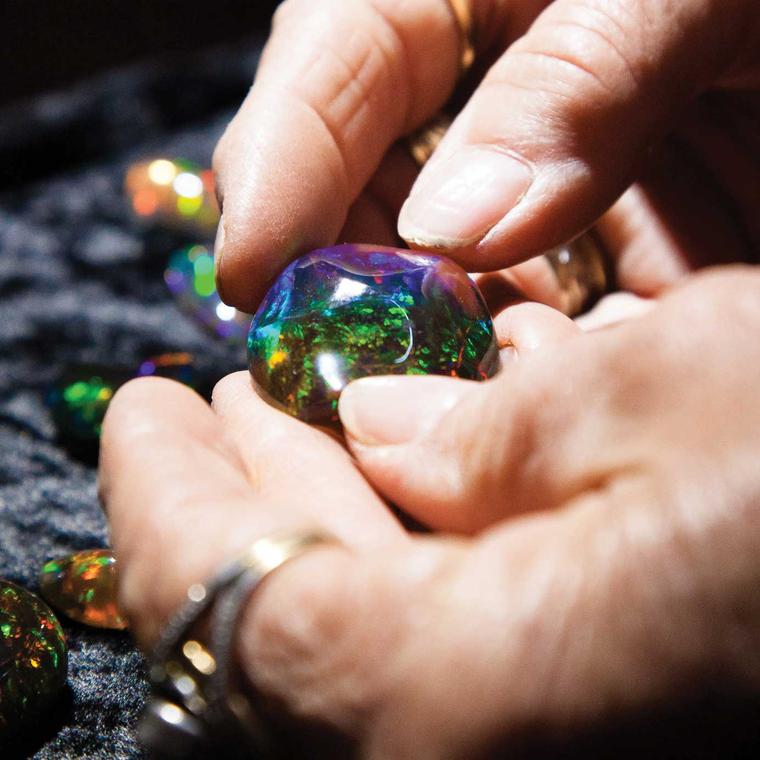 Ever been tempted by little piles of shimmering gemstones when on your travels to exotic lands? Focussed on gem-stone buying hotspots, Kim Rix the 'Gemstone Detective' offers savvy advice on what to look out for when buying gemstones abroad. Kim's tips will guide you to buying wisely so you don't come home with coloured glass or stones that have been tampered with to render them near worthless.
Tell me how you came to write this series of books?
I am a professional photographer and gemmologist trained at the Gemological Institute of America (GIA).  I am based in East London, where I live with my husband and from my extensive travels I have gathered a vast amount of the best local knowledge from my world-wide contacts. 'Buying Gemstones and Jewel in Sri Lanka' was my first book in the 'Gemstone Detective' series with further editions that cover the world, Australia, Thailand, Myanmar, India and the USA.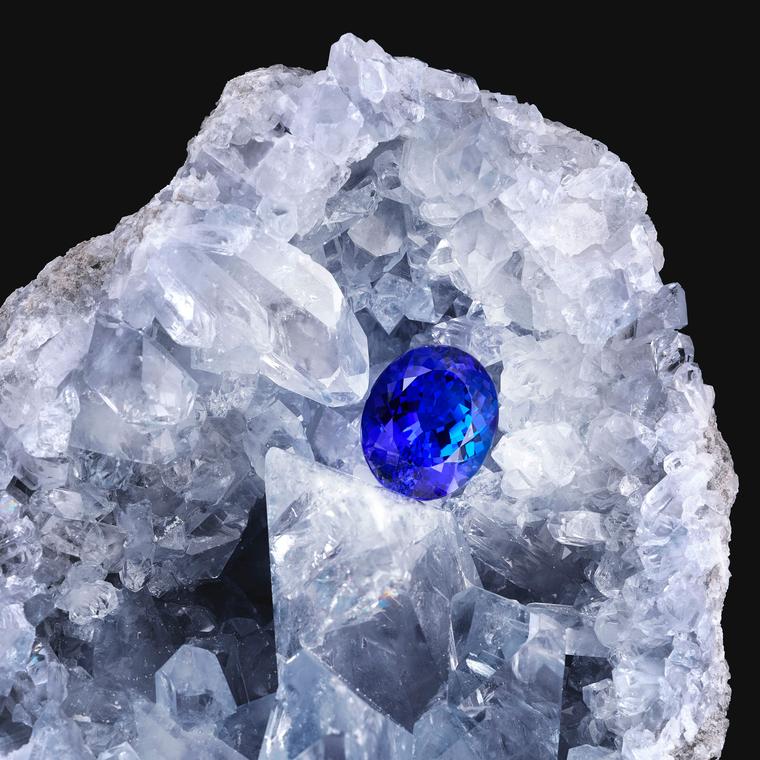 What gemstones are unique to specific destinations?
There are countries that produce gemstones that are completely unique to that region and they can only be found in that one place in the world. For example, tanzanite (above) can only be found in a six-mile stretch of earth in the Merelani hills of Tanzania; a special type of disaspore named zultanite (now known as csarite) can only be found in the Anatolian mountains of Turkey an  Larimar is only sourced in Dominican Republic. Australia has a unique range of opals, some specific to a region.
Read more about opals here.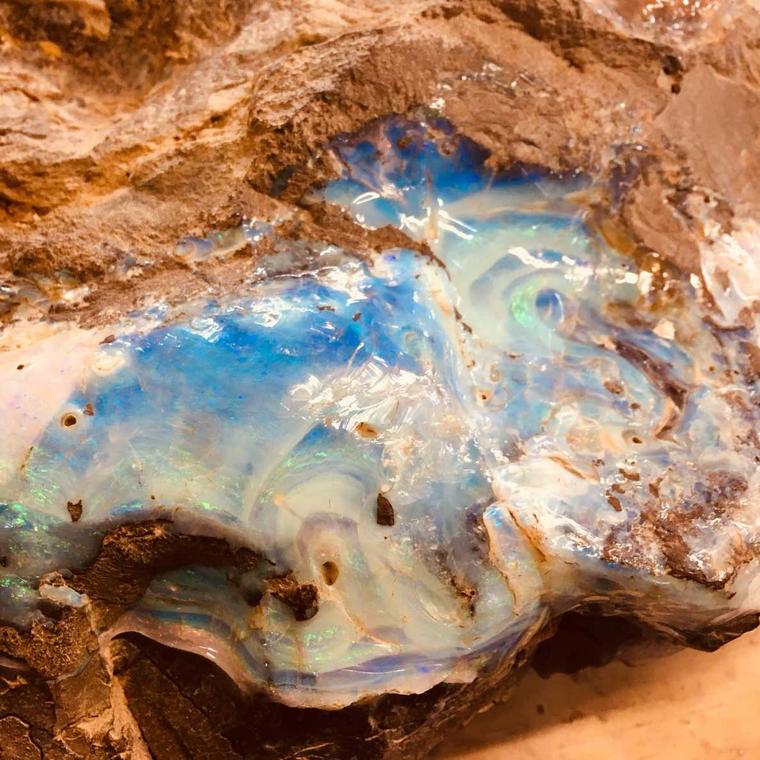 What stones should I buy where?
There are places in the world renowned for producing the finest quality gems in the world and you may have visited them already but not scratched the surface of this incredibly fascinating side to your holiday destination. For example, Myanmar (formerly known as Burma) is recognised for producing the best clarity rubies in the world, Kashmir for the ultimate 'velvety' sapphires and Colombia's emeralds are highly prized. You may love jewellery and gemstones, own a diamond or two, or covet a bright red ruby, but once you delve into the world of gemmology, from the mining to the creation of magnificent pieces of jewellery, you will never look at that ring or necklace in quite the same way again.
Is it always best to buy in the country of origin of the stone?
Interestingly, even if particular gemstone originates from one country, or is known for being the crème de la crème of their type, it doesn't mean to say that this is the best place to buy them. It's well known in the gem industry that the closer to the mine you are, the more likely you are to come across expensive fakes and imitations. Why? Because unscrupulous tricksters living close to the mines have come to know the gemstones intimately, and have learned how to replicate the gemstone to make it look convincingly real. It can be very tricky to tell the difference, unless you know what you're looking for. Even the most experienced gemstone professional might find it difficult to tell the difference between a fake and a genuine stone, it just shows how clever at making the fakes those swindlers are.
Are some places better than others for buying gemstones?
Take Thailand, for example. It is one of the world's most important sources of corundum, the mineral from which sapphire is formed. However, you'll have a huge choice of gemstones to choose from as Thailand imports gems from all over the globe and is a world centre for gem cutting and polishing.  My opinion is that you are better off buying a Colombian emerald from Thailand, for example, where it will certainly be cheaper. That said, because Thailand is a country at the centre of the gem trade, it suffers from its fair share of fraudsters too, so you still must have your wits about you and ask the right questions and get the right certification.
Likewise, you will find a huge range of gemstones in Sri Lanka. As well as being a beautiful country for a holiday it offers gem-lovers stunning sapphires, moonstones, spinel, zircon and many more, but again, it suffers from its fair share of charlatans, so be extra careful and use some common sense. Trust your instincts and if something appears to be too good to be true, it usually is so best to walk away.
Note: Kim Rix's Gemstone Detective Guides are available to buy online and in all good bookshops as paperback pocket guides and e-books, as well as via her website: www.gemstonedetective.com.
To date Kim Rix, the Gemstone Detective has published seven guides to buying gemstones in different parts of the world, including an all-encompassing edition that looks at the entire world. 

Kim Rix photographer, gem-hunter and author of the Gemstone Detective series of handy guides to buying gemstones around the world.

Kashmir is the source of some of the finest sapphires but find out first what treatments, including heating, are acceptable and how they affect the value of the stone.

It all begins in mines such as this one in Kuruwita, Sri Lanka. Most gemstones are sourced from small-scale, informal mining operations subject to little regulation and control and often a supplemental income for farmers.

For the adventurous, the way to buy gemstones is often at the gem markets such as this one in Sri Lanka, but first, become familiar with the Gemstone Detective's pointers to finding a genuine stone at a fair price.

Star rubies, such as this one from Sri Lanka, are highly prized thanks to their crystal structure that produces this distinctive play of light.

Author and gem-hunter Kim Rix recommends Thailand as a destination to buy loose Colombian emeralds as the country is a major centre for gem-cutting and therefore attracts stones from all around the world.

Kim Rix has travelled the world hunting gems and could not miss Opalton in Australia, home to some of the largest opal fields in Queensland.

Opal is found in a matrix that surrounds the silica crystals that have been formed 70 million years ago when heavy rain flooded the Australian earth leaving behind silica deposits that were subsequently slowly baked in the heat of the sun.

Top grade boulder opal at the Winton Opal show in Queensland, Australia where opals from the area are sold to buyers from around the world.

Natural unheated tanzanite in a rich shade of blue, like this 29.23-carat stone in Doris Hangartner's collection of unique gems, is incredibly rare. 

A beautiful example of Australian opal from Kim Rix's travels around Australia. No two opals are the same and they have increased in popularity as consumers seek unique and more unusual stones.