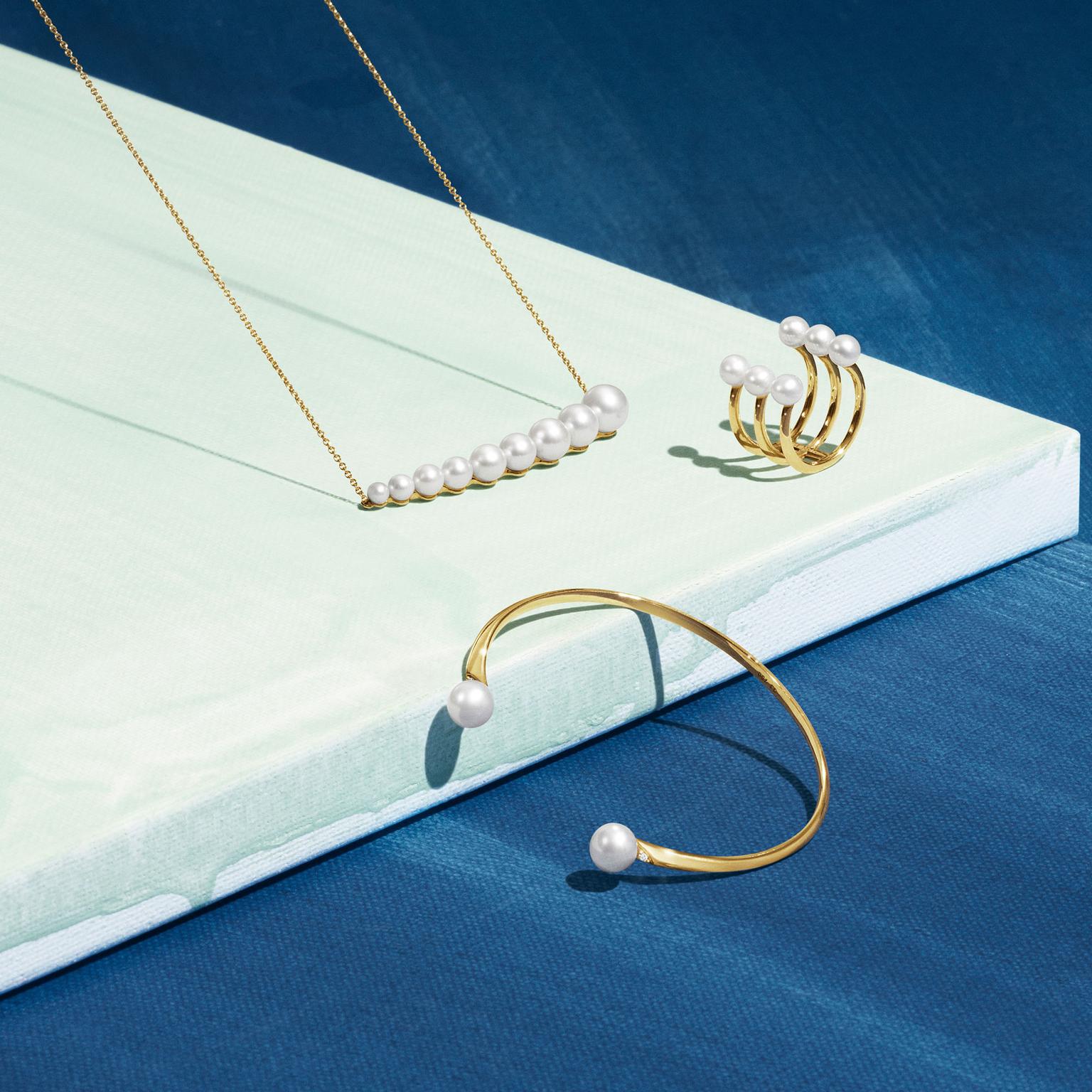 Like most people, I can't help but be drawn in by bold, colourful jewels that are more suitable for shimmying down the red carpet than sitting at my desk or cajoling children on the school run. But in the same way that your wardrobe doesn't solely consist of glamorous evening dresses, your jewellery box shouldn't be stacked full of statement jewels.
While there is no denying that get-you-noticed pieces have their place, when you think about the clothes you wear the most, it's those jeans that are worn in to perfection, that flatteringly cut T-shirt or the impossibly soft cashmere jumper that spring to mind.
Pearls are already a jewellery box classic, but their recent rise in popularity- fuelled in no small part by our most stylish Royal, Kate Middleton - means that lots of contemporary designers are turning their hand to pearl jewellery.
Discover the history of pearl jewels
These pretty little everyday treasures are less formal than the traditional strand of gleaming white gems. Chic and cool, they are the pieces you will reach for day after day, whether you're heading out to the office, a lunch date or a cocktail party.
A pair of contemporary pearl earrings is the perfect antidote to a bad hair day. On those mornings when there is no time to even plug in the straightening irons, simply pull your hair into a messy bun and decorate your lobes with McCaul Goldsmiths' Tahitian pearl earrings or Mizuki's freshwater pearl hoops.
Find pearl jewellery that suits your style
With their flattering, golden glow, the South Sea pearl earrings by British jewellery brand Winterson offer a lovely twist on traditional pearl studs, as do Mikimoto's front/back Akoya pearl earrings, which can be worn in two different ways.
Georg Jensen has recently added a contemporary pearl collection to its jewellery line-up that is perfect for everyday wear. The Neva collection includes eye-catching pearl necklaces, earrings, rings and bracelets that are all available from the Danish brand's new flagship store on fashionable Mount Street in London.
Long hailed as the queen of contemporary pearl jewellery, British designer Melanie Georgacopoulos is the queen of cool.Brazilian born Amanda Gerbasi who launched Kattri jewellery in 2012,has also incorporated stunning white, lavender and black Tahitian pearls into her new, Art Deco-inspired Asymmetry jewellery collection.
View more cool, contemporary pearl jewellery
As the largest specialist pearl company in the world, Yoko London can always be relied on to produce beautiful pearl jewellery with immaculate attention to detail, such as this freshwater pearl bracelet. And while it is best known for its exquisite, one-off designs, Australian pearl jeweller Autore also has a selection of delicate everyday pieces set with carefully selected South Sea pearls.
Read more about South Sea pearls
Pearl earrings by renowned Australian pearl company Autore 11mm South Sea pearl drops set in 18ct white gold (AU$2,420). 

The Neva collection by Georg Jensen reimagines the classic pearl in modern, innovative designs such as this 18ct yellow gold ring set with white cultured Freshwater pearls. 

Mikimoto pearl earrings in 18ct white gold set with Akoya cultured pearls measuring 4.25mm and 7.25mm that can also be worn as classic stud earrings. 

Yellow gold wire hoop earrings by Mizuki set with 11.5mm Freshwater pearls decorated with pavé diamond flowers ($1,295). 

Yoko London pearl bracelet with 10-11mm Freshwater pearls and 18ct white gold clasp (£840).

The Neva collection by Danish brand Georg Jensen features a selection of pearl jewellery,