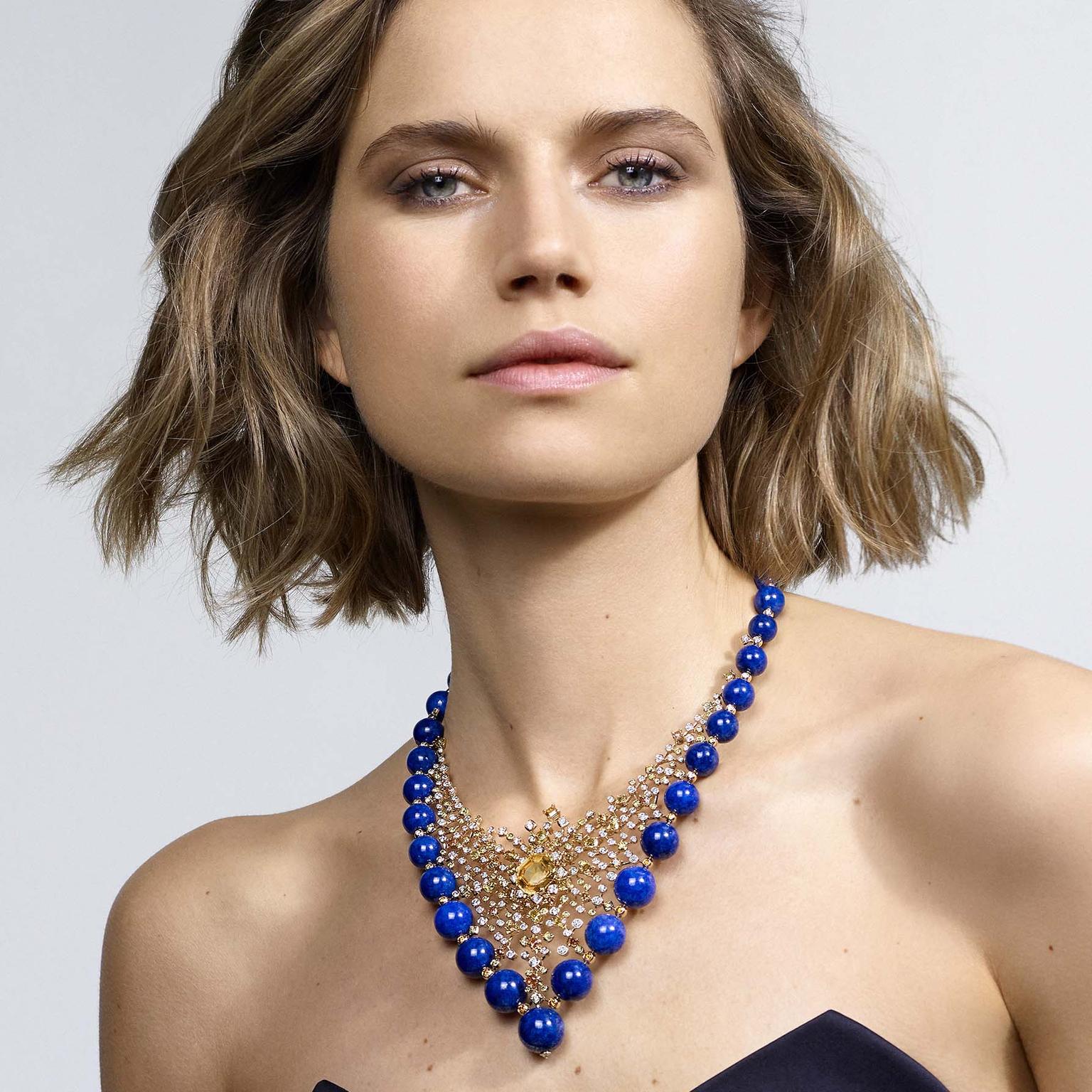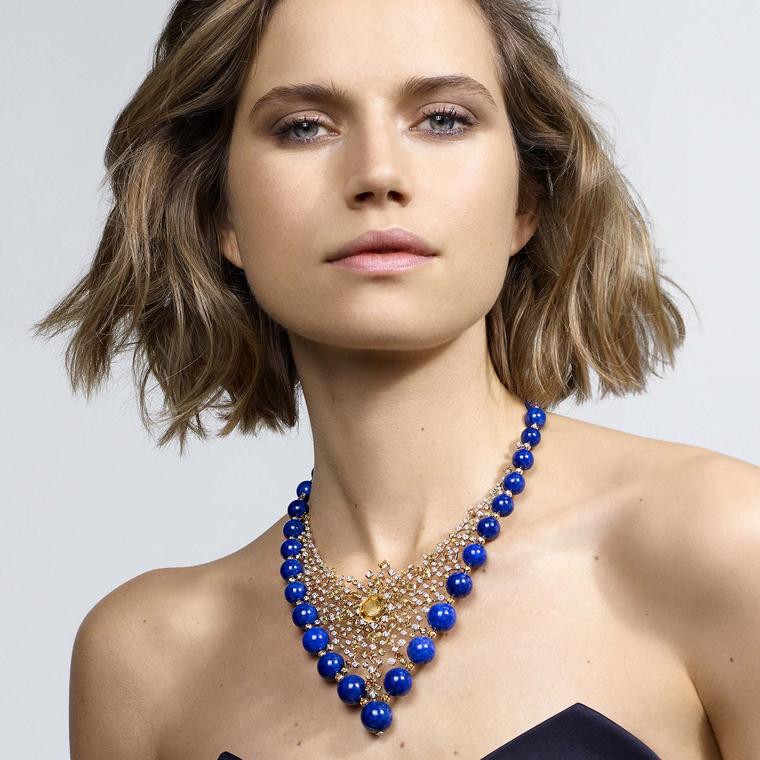 Diamonds, rubies, sapphires and emeralds – the "big four" precious gemstones – have dominated high jewellery for centuries, and with the latest collection launches from the most prestigious maisons on Place Vendôme in Paris, it is clear they continue to reign supreme. As is expected in this rarefied world, coloured diamonds, Colombian emeralds and Royal Blue sapphires formed the centrepiece of some of the most exclusive jewels debuted during Couture Week in Paris this July, but the winds of change are blowing. Some of the most creative new jewels incorporated stones that are traditionally designated as semi-precious, ornamental or hard stones and rarely seen in the haute joaillerie universe beyond minimal accents or as discreet foils to the big players.
From opals to onyx, these stones are polished into smooth cabochons rather than cut to reveal their natural beauty, and it is their unique shape and texture – quite the opposite to the sparkle of a faceted gemstone – together with their vivid hues and fascinating inclusions and natural patterns that are inspiring jewellery houses to break the aesthetic codes of high jewellery in thrilling new ways. The finest opals have long commanded impressive prices and hard stones have of course been used in jewellery before: lapis lazuli, topaz, coral and onyx in particular,  were key to the most dramatic Art Deco designs. What's new is the innovative way in which these humble cousins of the mineral world are being deployed to create surprising and beautiful new effects. 
While many online retailers now have sections of their websites devoted to demi-fine jewellery as a home for their less-expensive semi-precious jewels, the same rule doesn't apply for high jewellery. There is nothing semi-precious about the hypnotically swirling, incandescent 29 carat black Australian opal that depicts a planet, surrounded by stars, in the new Les Ciels de Chaumet high jewellery collection (below), nor the extraordinary Aphélie necklace from Cartier's Magnitude collection, set with a golden brown rutilated quartz, shot through with strands of gold. These stones might not have the gravitas of the "big four" gems, but what they bring to these jewels is a unique opacity and organic earthiness that makes them every bit as mesmerising as their precious counterparts.  Bulgari's Cinemagia collection oozes Dolce Vita glamour and opulence and here too, hard stones play a part in adding drama to these jewels fit for a diva.  
See more of Cartier's Magnitude jewels here.
The pure, heavily saturated colour and vitreous lustre of certain hardstones creates a quite different kind of drama to a faceted gem and is especially beguiling in high jewellery. To be unveiled in October, Pomellato's Armonie Minerali collection features only hard stones in striking combinations in one-of-a-kind rings and pendants. The Milanese jeweller wants to open our eyes to a 'new precious' featuring never-been-seen-before unions of exotic minerals. A foretaste of the strange new beauty can be seen in the Penelope's Dream ring (below) that evokes a Mediterranean horizon in lapis lazuli and chrysocolla with a band of emeralds uniting the two stones. 
The finest lapis lazuli has been used prominently in Cartier, Louis Vuitton and Van Cleef & Arpels' new high jewellery collections, polished into perfect spheres by Cartier to represent the planets, orbiting a yellow sapphire sun; transformed into a gold-flecked talisman of power and strength at Louis Vuitton (below); and bevelled to form delicate leaves by Van Cleef & Arpels. There is no other stone like it that can instantly embolden a jewel. 
Swiss jeweller de GRISOGONO has never shied away from experimentations in high jewellery. The hardstone turquoise has become synonymous with the brand, but this season jet-black onyx is elevated to high jewellery status in The Art of Technicolour collection (below). Rather than being polished into cabochons, a highly unusual new "fancy" stone cut has been developed to shape the onyx into perfectly smooth cylinders. Rising like miniature edifices either side of an 18 carat oval-cut rubellite, the effect is exquisitely discombobulating – unsure of what you are seeing, you are compelled to take a closer look. 
What these jewels say goes far beyond the intrinsic value of the stones. While there will always be a market for classic jewels set with the finest precious gemstones, the new haute joaillerie collections are evidence of a growing appetite for the creative and the unique at the very highest level. I can't wait to see where these adventures in mineralogy take us next.