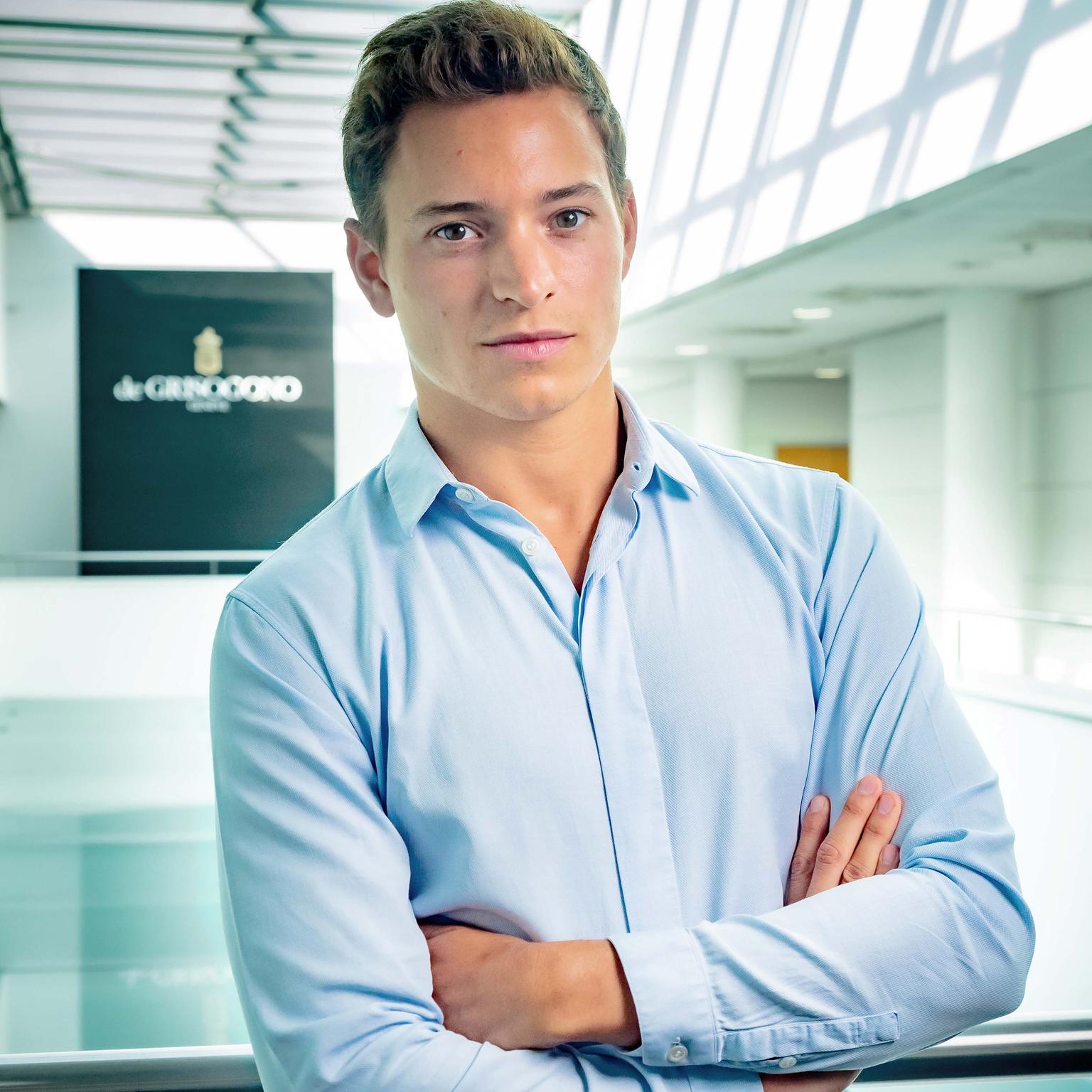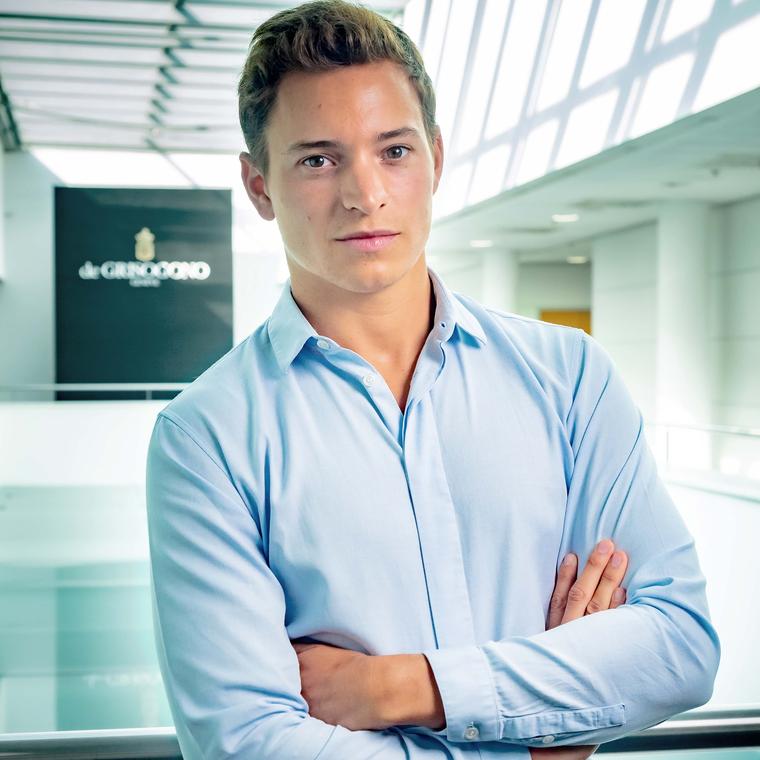 Since the departure of Fawaz Gruosi, founder and creative powerhouse of de GRISOGONO, the Swiss jeweller has unveiled an ambitious project aimed to inject creativity into its design studios. It has now been revealed that Emmanuel Tarpin is de GRISOGONO's very first Artist in Residence. The 27-year-old, award-winning French jeweller wunderkind is very much in the spotlight thanks to his meteoric rise to fame in the past few years and it is hoped that his presence will keep the creative flames burning bright in the Geneva ateliers. 
More than a one-off collaboration, since May, Tarpin has been secretly working with de GRISOGONO's Creative Studio in Plan les Ouates, the results of which are now made public. The black and white diamond 'Prologue' necklace, open ring, bracelet and earrings are but a taste of what is to come from this experiment in cross-pollination as more designs will be released throughout the year of Tarpin's residency. 
'Prologue' is very much in the style of de GRISOGONO, with a palette of black and white diamonds. But the fluid, spiralling ribbons of gold offer a younger, playful touch and a tantalising balance between movement and permanence. The strands of black and white diamonds barely touch the body, as if momentarily draped in mid-fall; a moment frozen in time.
Tarpin is an enlightened choice to kick-off what will be an annual artist in residence programme at de GRISOGONO. A history of Tarpin's rise to fame is inevitably brief given what he has achieved in such a short time.  A native of the chocolate-box perfect town on Lake Annecy in the shadows of the majestic French Alps, Tarpin has grown-up surrounded by Nature. His appreciation of the flowers, light and beauty of his environment is evident in his sympathetic interpretation of the world around him: a humble buttercup transformed into a golden ring or sinuous Calla lilies transform into ultra-light aluminium earrings.
As a child Tarpin showed signs of being attuned to the natural world and interested in art as he collected minerals and made clay sculptures. After graduating from jewellery studies at Geneva's HEAD (Haute École d'Arts Appliqués), he found work amongst the most accomplished jewellery masters during his three-year stint at Van Cleef & Arpels' High Jewellery ateliers in Paris. In 2017, at the tender age of 25, he presented his first solo collection. By the end of the same year his Geranium Leaf aluminium earrings sold at Christie's, immediately putting him on the map. Further accolades include Rihanna wearing his black aluminium Seashell earrings and the highly discerning New York dealer Siegelson offering to sell his work to their elite clientele of serious jewellery collectors. Furthermore, Tarpin was awarded the Rising Star prize from Fashion Group International and named 'Designer of the Year' at the Town and Country Jewelry Awards.
On Tarpin's Instagram feed you will find pictures of Tarpin in a mountain meadow blowing the seeds from a dandelion, standing in a field of sunflowers or a photograph of a moth he has spotted camouflaged in tree bark. Tarpin shows a range of styles from abstract to hyper-realistic and works the traditional materials as well as aluminium, often in vibrant colours but usually closely linked to Nature.
Tarpin says: 'de GRISOGONO thinks independently and it is so daring, a quality that today is becoming very rare. I find there is a similarity between the contrast of shapes, colours and textures in de GRISOGONO's creations as well as in mine.'
CEO Céline Assimon, who is behind the initiative said: 'Firstly, there is a definite link between Emmanuel Tarpin's universe of creation and ours, at the heart of which is a great freedom to create, to dare and to surprise. Secondly, Emmanuel is one of the few artists to have the technical knowledge as well as the understanding of the process of making High Jewellery in the atelier.'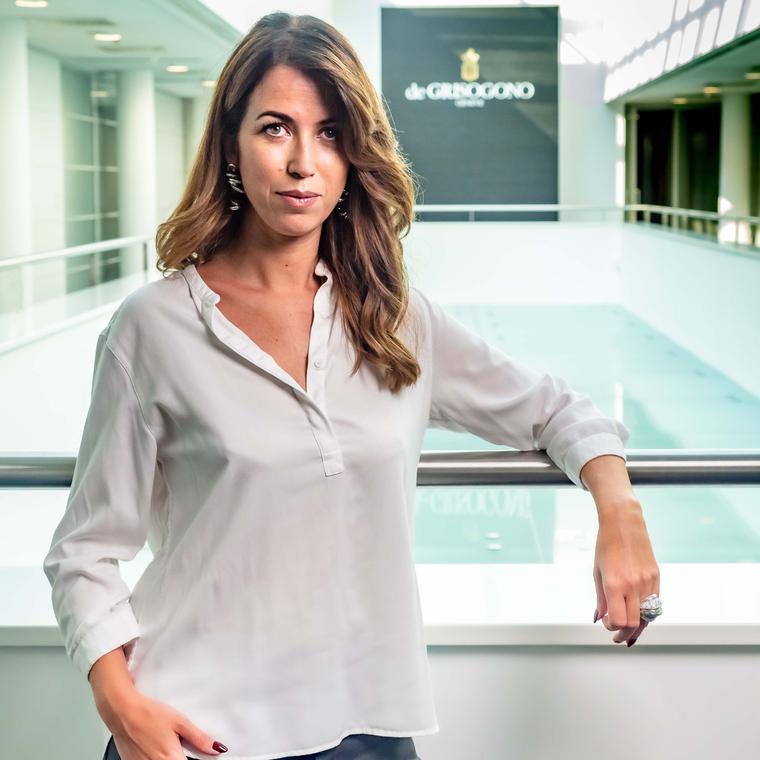 The annual Artist in Residence programme is the first phase of far-reaching programme called 'Creativity in Residence', which runs alongside the upcoming appointment of a new Muse for the house and a scholarship programme with the Geneva School of Art and Design (HEAD).  Stay tuned for more news on de GRISOGONO's novel new approach to fuelling the fires of creativity in high jewellery design and tapping into talents beyond the traditional and closely guarded world of haute joaillierie. 
CEO of de GRISOGONO Céline Assimon is behind the initiative to bring new creative stimulus to the house through the ambitious Creativity in Residence programme.

The 27 year-old jeweller Emmanuel Tarpin is an enlightened choice to kick-off what will be an annual artist in residence programme at de GRISOGONO.