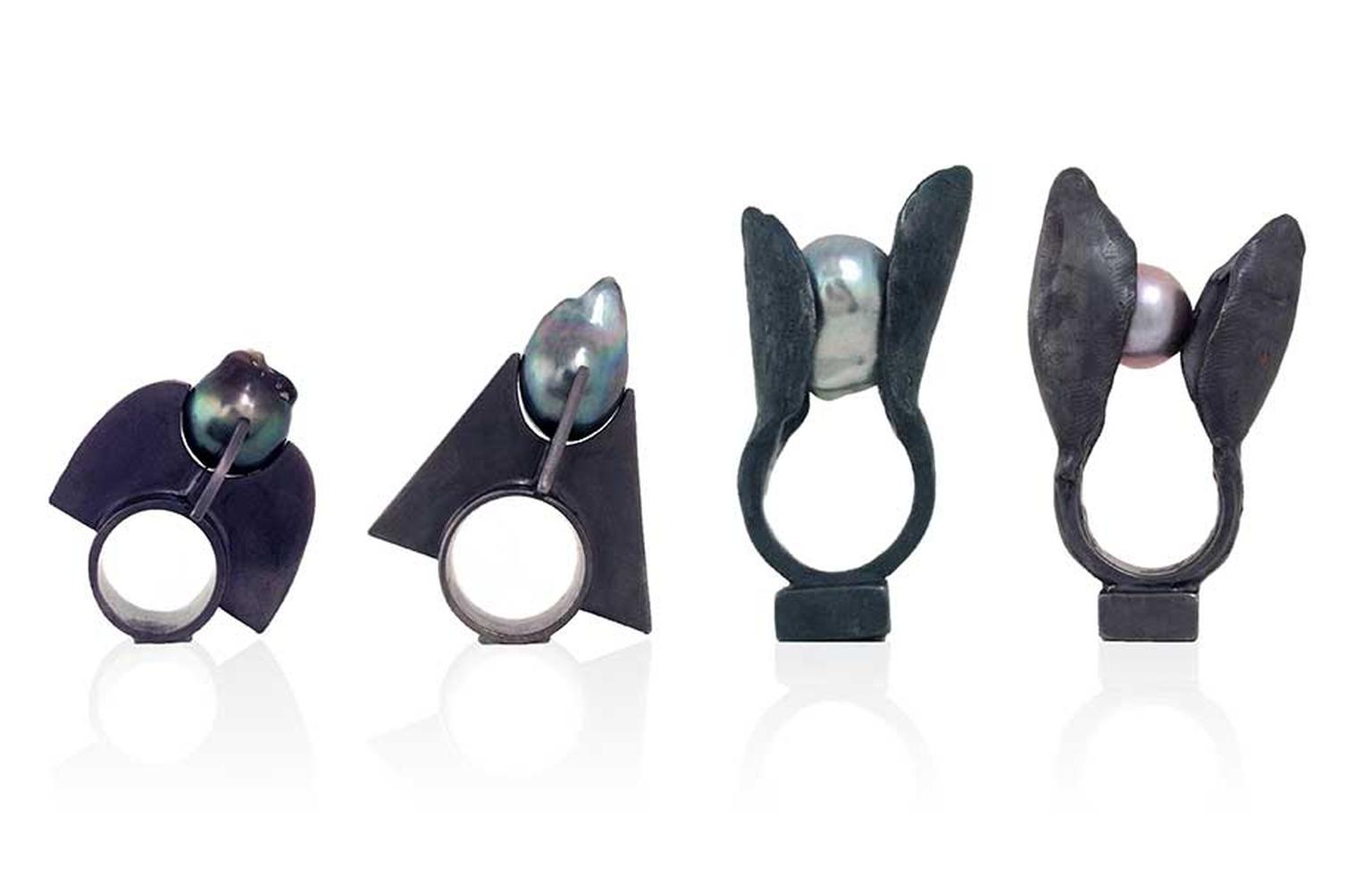 Last Thursday, Maria Doulton spent the evening at the Central Saint Martins Awards 2014, where budding stars of British jewellery design gathered for an exclusive awards ceremony designed to commemorate the creativity of recent graduates of the prestigious London arts institute.
Among the awards presented on the night, which included the Cartier Award, for which Maria was one of the judges, was the Prize for Best Use of Pearls, sponsored by Winterson, a jeweller based in London specialising in luxury pearl designs.
The winner, Felicia Swartling, was presented the award for her collection of pearl rings that harness the beauty of baroque pearls, placing them in sculptural settings that draw attention to their irregular contours.
Felicia was thoroughly deserving of the prize, explains Andrew Fraser, director at Winterson, because "her work showed a well-judged appreciation of how each pearl could become an integral part of each piece, as well as being impressively accomplished at a technical level."
"The final year at CSM is an exciting and demanding one," continues Central Saint Martins programme director Caroline Broadhead. "With such a high standard of work this year, we warmly congratulate Felicia on her success and well-deserved award."
The 2014 judging panel for the Winterson Prize for Best Use of Pearls included Andrew Fraser, Caroline Broadhead, Maia Adams, founder of Adorn Insight, and British jewellery designer and MA graduate of Central Saint Martins, Alice Cicolini.