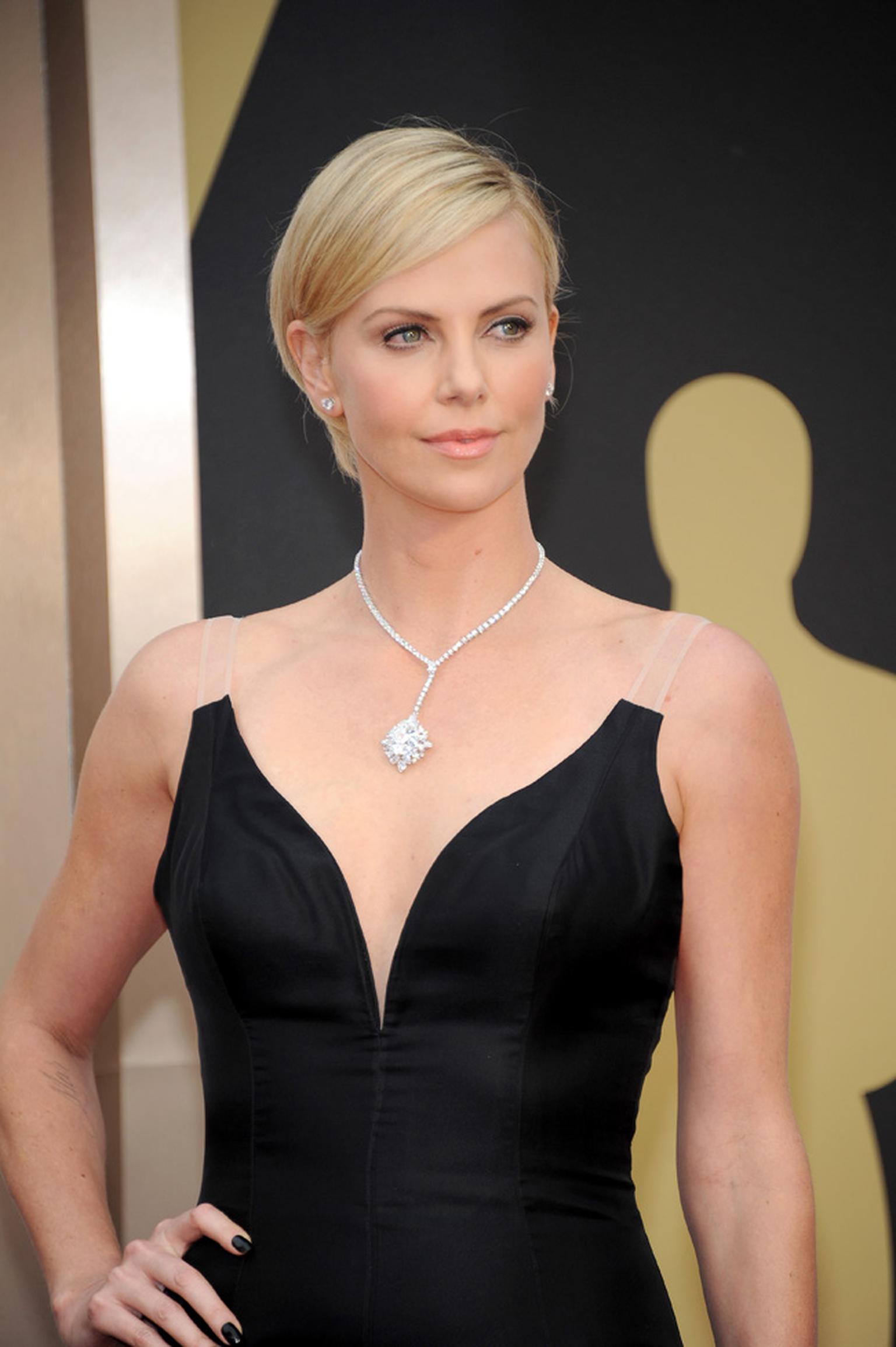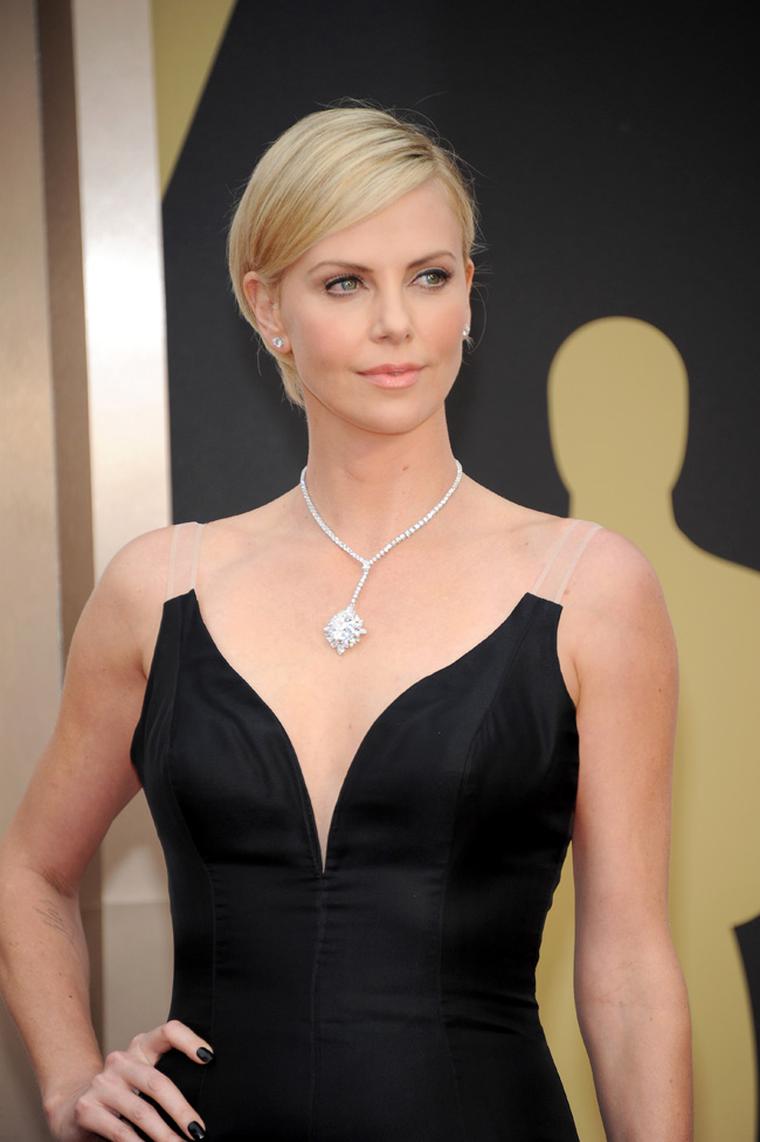 Since Harry Winston first lent diamonds to the actress Jennifer Jones for the 1944 Academy Awards, Harry Winston has been a formidable presence on the red carpet. And last night, the New York jeweller who first sparked the trend for wearing high-carat jewels at high-profle events was crowned king of diamonds when award presenter Charlize Theron, herself an Academy Award winner in 2004, dazzled onlookers wearing a one-of-a-kind necklace worth a staggering US$15 million.
Trumping last year's apearance at the Oscars, during which she wore US$4.5 million of Harry Winston diamonds, Theron's Harry Winston Cluster Diamond Pendant is from the Incredibles Collection and set with a completely flawless 31ct emerald-cut diamond.
The debut of this extraordinary necklace at the Academy Awards was designed to cause a stir. Harry Winston celebrates 80 years on the red carpet this year, so expect to see more show-stopping jewels throughout 2014. Other memorable moments from recent awards ceremonies include Jessica Chastain in vintage Harry Winston at the 2013 Oscars and Nicole Kidman in ruby and diamond Harry Winston bracelets at the closing ceremony of the 66th Cannes Film Festival.
Award presenter Charlize Theron in US$4.5 million worth of Harry Winston diamonds at the 2013 Academy Awards: emerald-cut ear studs; a vintage 1959 58.07ct diamond lattice bracelet; a vintage 1959 'Cluster' bracelet; a diamond marquise lattice bracelet; and marquise-cut diamond cluster ring, all set in platinum.

Nicole Kidman wore Belle earrings and two ruby and diamond bracelets by Harry Winston at the closing ceremony for the 66th Cannes Film Festival in 2013.

Best Actress nominee at the Oscars 2013, Jessica Chastain, in vintage 1960s Harry Winston diamond earrings and diamond and gold bracelet.

Charlize Theron wore a fitted black Dior gown to the 2014 Academy Awards, perfectly framing the staggering US$15m Harry Winston diamond necklace.