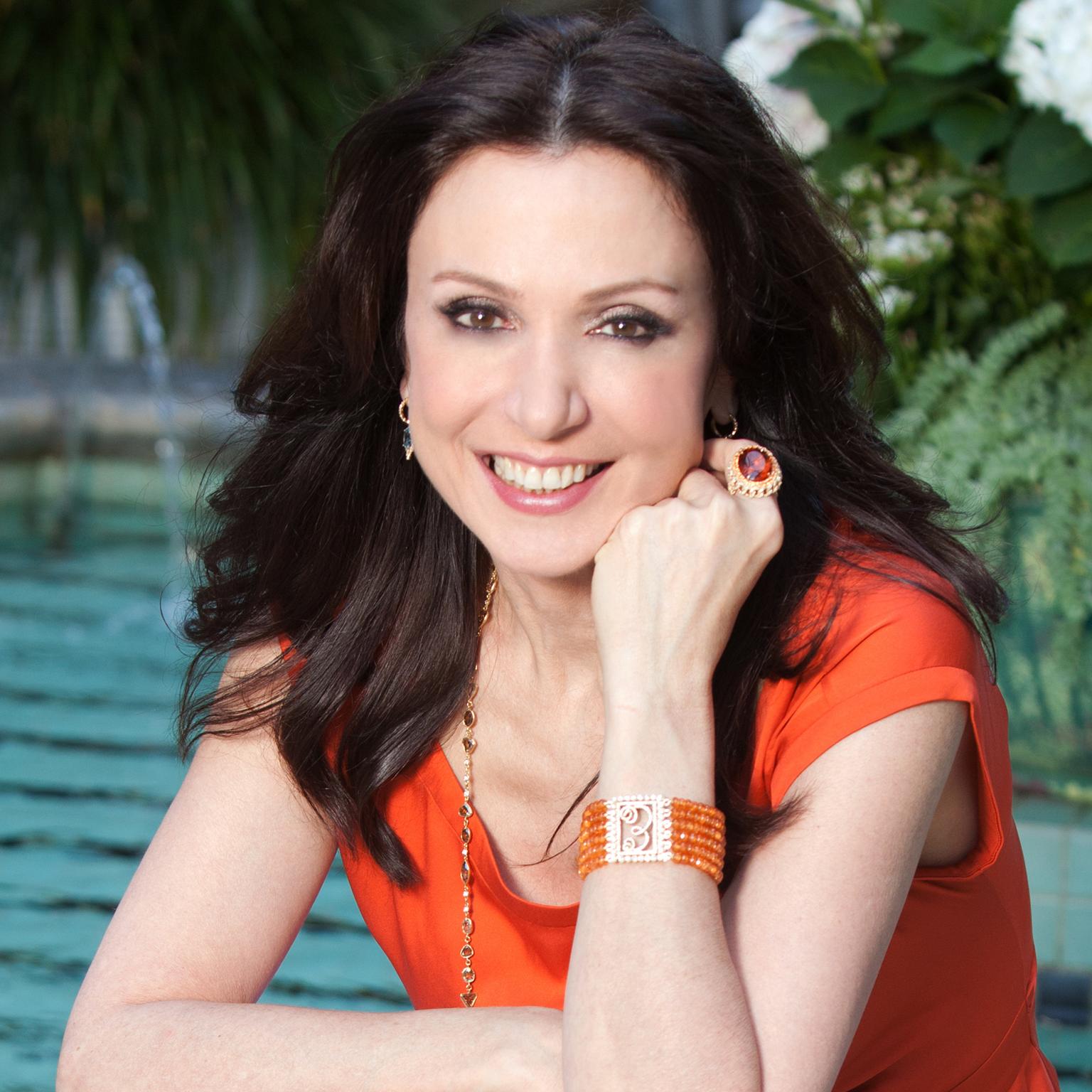 Erica Courtney loves to describe her one-of-a-kind jewels as "drop dead gorgeous" and it's easy to see why her color-rich, ultra-feminine gems have captured the hearts of jewelry lovers for more than 30 years.
Just back from her latest trip to the gem mines of Vietnam, Erica says her love of color motivates her eternal quest for new stones and color combinations. "Every single gemstone is a one-of-a-kind color in its own way," says the designer, whose jewelry has been worn by the likes of Jessica Alba and Sofia Vergara. "You might not love every purple garnet you see, but you'll love this one. I believe it's the gemstone that picks you."
In typical show-stopping style, Erica's Easter Egg ring centers on the luminiscence of a crystal opal set in a basket of intricate gold work and diamonds. It is this level of detail, where no angle, gallery or facet is left untouched, that sets Erica's work apart.
Stories heard on her travels also provide Erica with inspiration. Her Cleopatra collection was inspired by her trip to the land of the pyramids and its famous queen. A pair of earrings celebrate Cleopatra's power and regal style, with dramatic ovals of desert-sand yellow diamonds contrasting with drops of bezel-set orange diamonds, which move seductively with the wearer.
Whatever her worldly inspiration, Erica Courtney's jewelry is sure to provide a punch of color and an infectious joie de vivre.