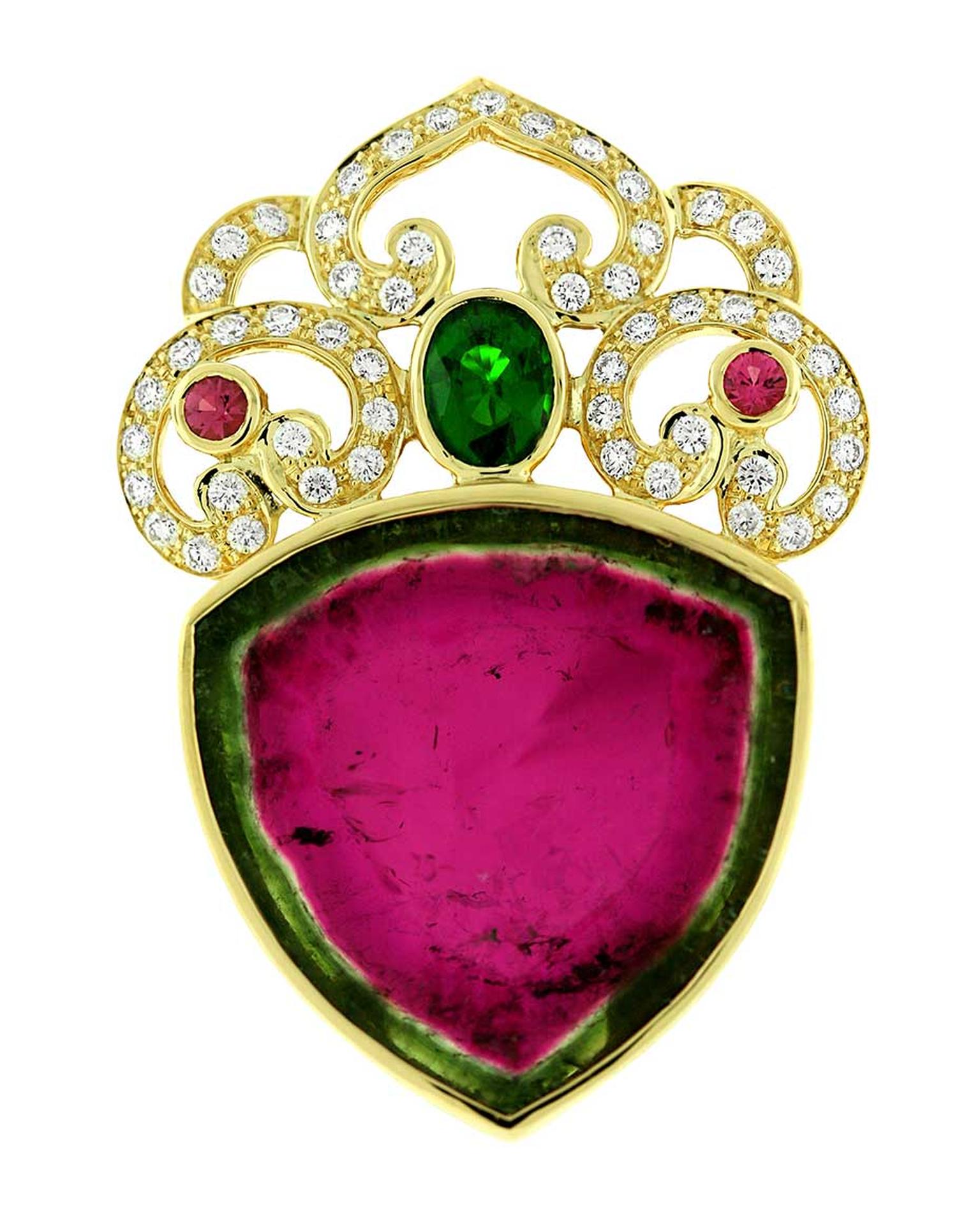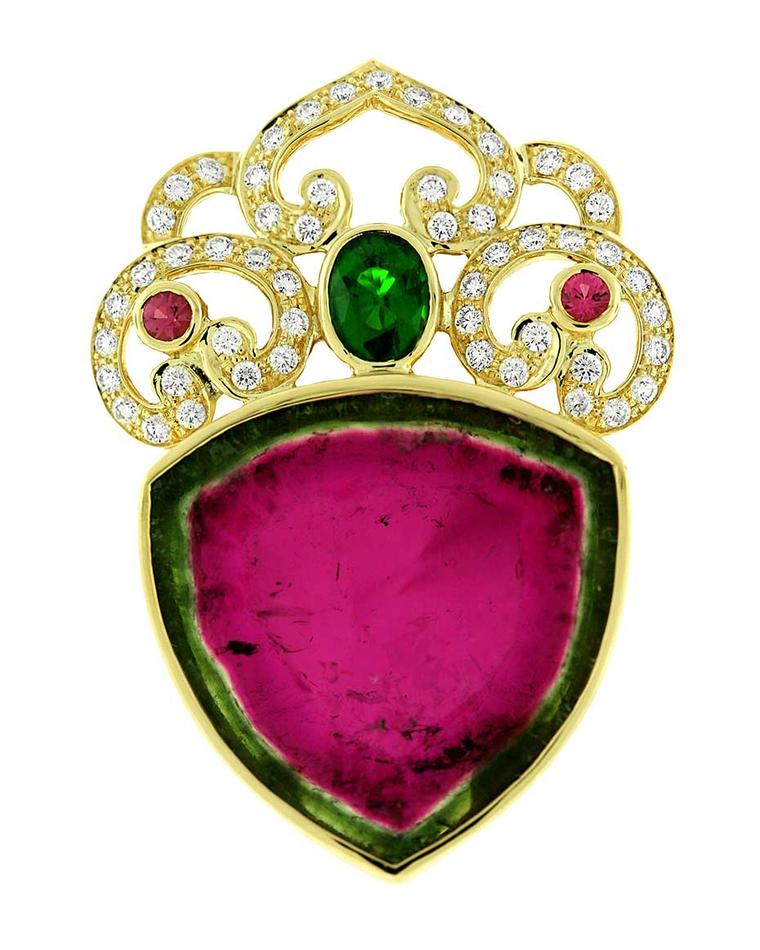 By Claire Roberts in London
With just a day to wait until my Couture Show Las Vegas adventure begins, there is just enough time to admire some of the tourmalines that will vying for my attention among all the coloured gemstones on show during Jewellery Week in the city.
Tourmaline is one of my favourite gems, and it's not just me who is a fan. "It is known as the heart stone," says artist-jeweller Paula Crevoshay, who is a familar face at Couture. "I have worked with tourmalines for over 25 years in all cuts and crystalline forms as they have a wonderful energy. Like quartz, they have a pulse."
Paula is extremely fussy about her gemstones, picking only the finest for her designs. She is bringing a pendant to Couture featuring a very special watermelon tourmaline slice. "When I first saw it, it delighted my eye. It has such a warm contrast, with the rich burgundy rubelite colour surrounded by a deep forest green rind. The stone had such a talismanic feel, I knew that it was mine."
Tourmalines come in a wide range of colours, from the deepest blue to the lightest pink. According to Egyptian legend, this is because tourmalines passed over a rainbow on their long journey up from the centre of the Earth. Science might dispute this fact, but there is no denying that the intensity and variety of colour found in the tourmaline is incomparable.
One of the rarest is the Paraiba tourmaline, which is the vivid blue-green of a tropical lagoon. Both Victor Velyan and Sutra are launching eye-catching jewels at Couture featuring this neon-bright gemstone, while Erica Courtney has incorporated mint green tourmalines into a ring and earrings that are similarly electrifying to look at.
Elsewhere, pink tourmalines will also be making their presence felt, and I will be keeping my eye out for Margery Hirschey's glorious fuchsia pink tourmaline ring and Polly Wales' colour-clashing tourmaline and sapphire ring.
For more on the 2014 Couture Show Las Vegas at the end of May, click here.
Erica Courtney green tourmaline wrap ring in gold.

Victor Velyan gold cuff with Paraiba tourmalines and diamonds.

One-of-a-kind gold Margery Hirschey pink tourmaline ring.

Polly Wales faded pink tourmaline ring with orange, pink and blue sapphires.

Sutra multi-coloured Paraiba tourmaline ring in white gold with diamonds.

Erica Courtney square mint tourmaline earrings in gold with diamonds.

Paula Crevoshay Nature's Heart pendant in gold, with a 51.05ct watermelon tourmaline, tsavorite, pink tourmalines and diamonds.