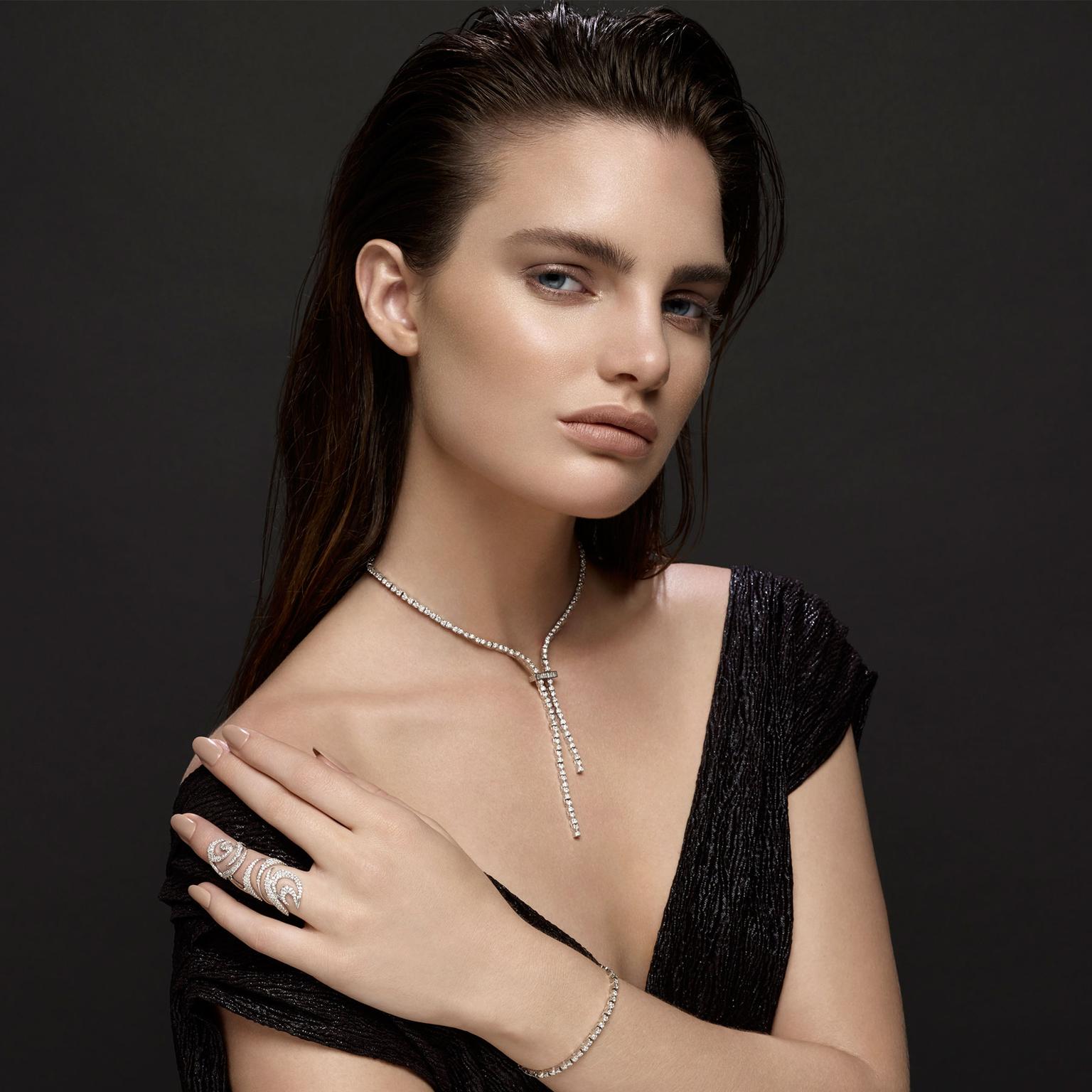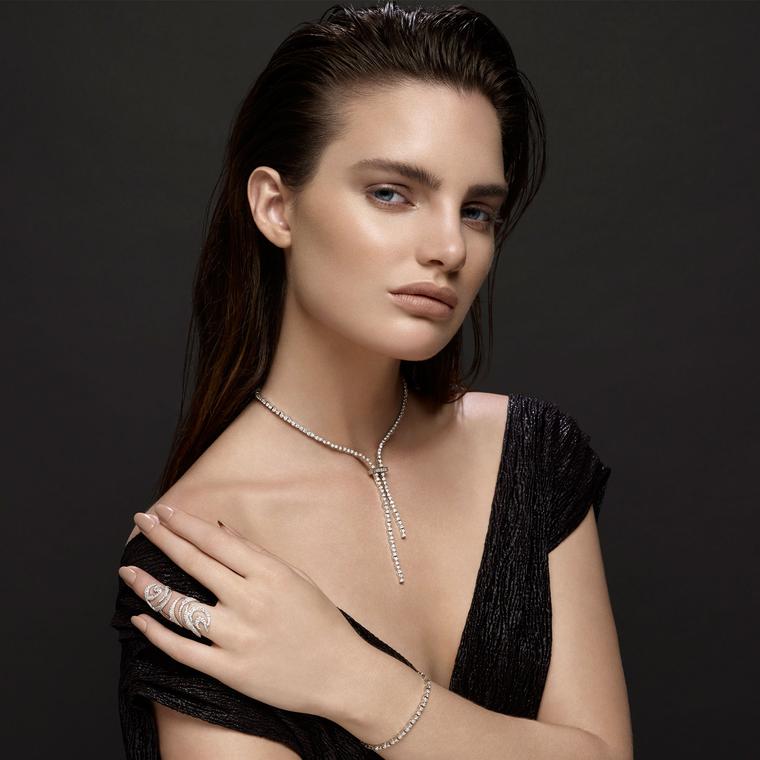 Lariats, a style believed to date back to the lawless days of America's Wild West, are a far cry from their supposed inspiration - the cowboy's humble lasso.
A long, rope-style necklace in precious stones and metals, which can be knotted or clasped around the neck, versatile lariats are less about corralling cattle and more about injecting sex appeal into any look. Thrown on with ease, its length can be adjusted to compliment a plunging neckline or simple t-shirt and jeans. It was last the height of fashion during the Southwestern craze in Seventies USA, alongside suede fringing, turquoise, and all things Native American.
This season, lariats are being given a wholly modern twist with a youthful freshness and luxurious simplicity. Like the bolo ties still worn in the American West today, the emerald and diamond choker from Nikos Koulis features diamond-encrusted tassels, which dangle seductively down the front or back. Mizuki also goes for a bolo style in its signature combination of leather, diamonds and pearls: a long rope in warm grey leather is adjusted via a diamond-encrusted slider, atop of which sits a lustrous Tahitian pearl.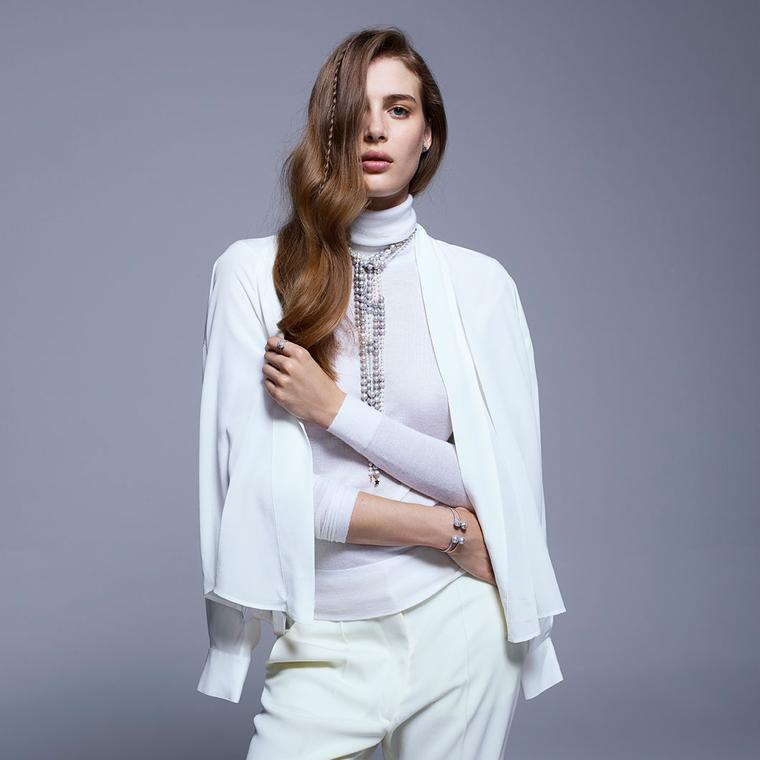 Carolina Bucci's Superstellar lariat also features pearls. Designed to be worn loose or knotted to the desired length, the necklace mixes white and grey freshwater pearls with Carolina's signature multicolored silk tassels for a fresh, layered look.
Deborah Pagani adds sex appeal to the classic tennis necklace with a white diamond lariat that is adjusted via an Art Deco-inspired diamond baguette bar clasp. Meanwhile, Alessio Boschi's high jewelry lariat is all-out glamour. Inspired by the gorgeous brilliance of a purplish-red rubellite, Alessio marries it with pearls, diamonds and pink sapphires in a necklace that is sure to be the center of attention. 
Carolina Bucci's Superstellar lariat teams freshwater pearls, vintage silk tassels and a pavé star charm (harrods.com, 3,960).

Model wears a white gold tennis necklace by Deborah Pagani (deborah.pagani.com, $26,000).