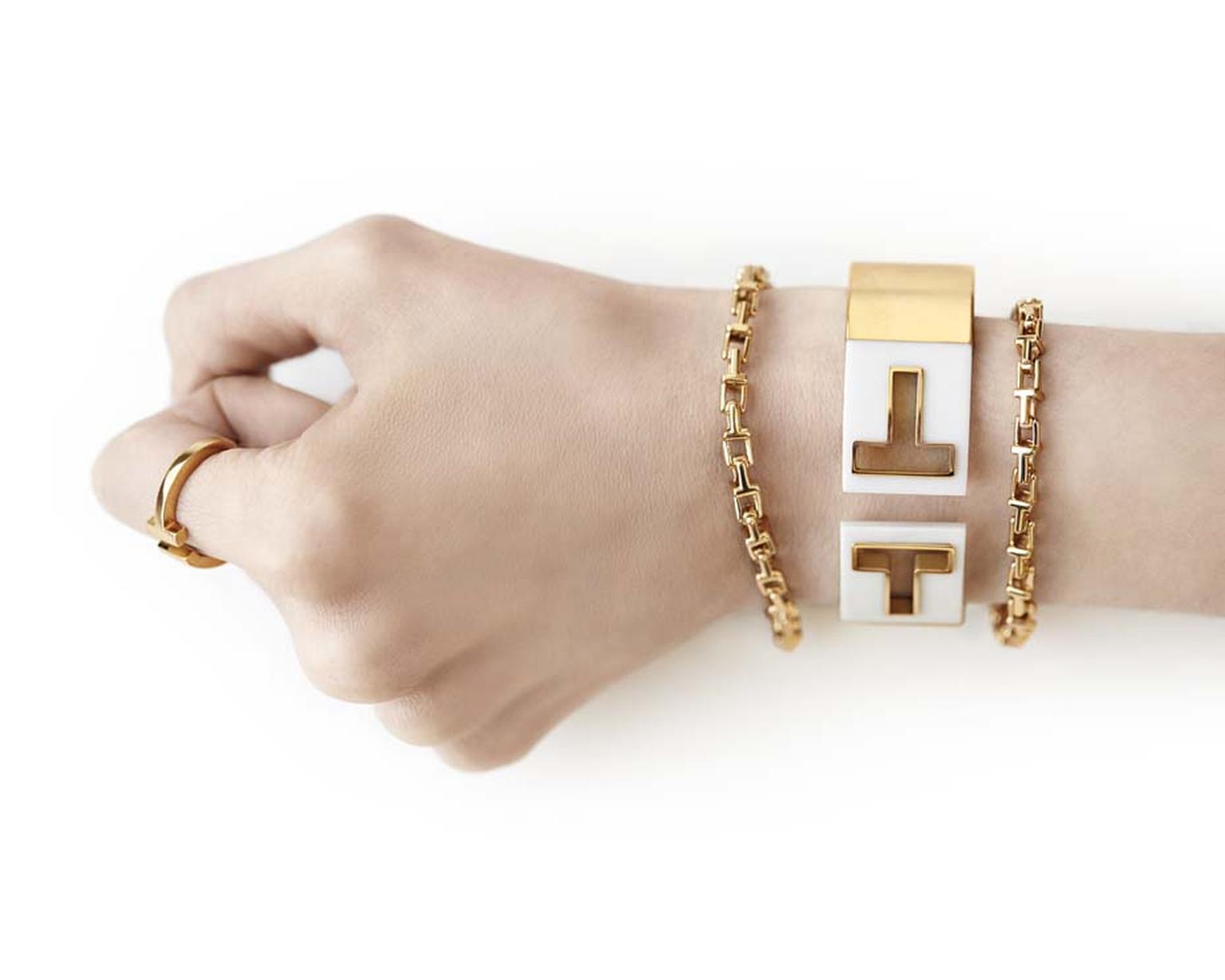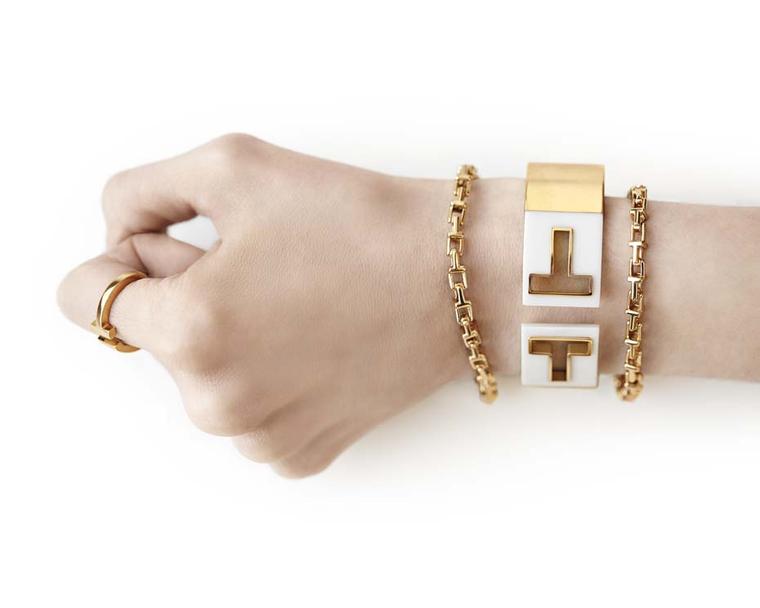 By Maria Doulton
Jewellery design is in constant evolution and designers are challenged to walk a fine line between creating something novel yet enduring. Looking at the jewellery launches from 2014, I have chosen the best of new designs that I think are here to stay from the international brands.
I have selected jewels that are designed to be worn every day and which stands out for their strength and originality.  I believe that each of these designs bravely interprets the nuances of the moment and successfully crystallises them in precious metals and stones.
Starting with Tiffany & Co, which I think made the biggest waves with the new Tiffany T range. The New York-based house had a shake up this year with the arrival of new Creative Director Francesca Amfiteatrof. As a trained jeweller and silversmith, British-born Amfitheatrof brings an unflinching minimalism to the new Tiffany T range of bracelets and rings.
London-based De Beers ventured into new territory with the Aria collection, imagined by head of design Hollie Bonneville-Barden. The swirling arches of gold and diamonds adeptly bring to life De Beers' "jeweller of light" slogan. The Aria collection is to provide the house with a design-led icon, proving that it is not just all about the diamond.
Cartier, always known for its bold and daring designs, introduced an entirely new shape in the form of the Amulette. The abstract shape could be construed as a padlock and Cartier describes it as "a magical talisman" and "a dream catcher for one's innermost wishes". Call it what you will, the Cartier Amulette is a dramatic and engaging design that I think we will see grow and evolve over time.
Boodles takes us on a winding walk through the golden labyrinth of the new Maze collection. This simple yet enigmatic motif adds to Boodles' Icon range, which to date includes the famous Raindance and Blossom collections. The open work gold means big impact without the weight and cost of a larger piece.
Design is at the heart of all that Chanel creates and the new Camélia Galbé collection is no exception. Using the same durable and lightweight ceramic found in Chanel's perennially successful J12 watches, this versatile material is transformed into black or white plump, smooth camellia blooms that unfurl their petals to reveal diamonds.
Louis Vuitton's Emprise jewellery pushes design to the limits by reimagining the house's classic steamer trunks in jewels. Look closely and you will recognise the square shape of the trunk and the little round nail heads around the girth. The golden frame itself mimics the facets of a gem to create a ring with a lot of attitude.
It is undeniable that Ralph Lauren's Chunky Chains have a classic air about them, but combining the different chain types and stacking them up gives them a new lease of life. 
There is no doubt these jewels were born this year, yet each is made to be cherished for decades to come while making a strong style statement. You can't go wrong with any of these design winners from 2014.
The Boodles Maze collection's minimalist design recreates the hedges or walls of a maze in white or rose gold and punctuates each pathway with a white diamond, such as with the Maze diamond ring.

Amulette de Cartier small pink gold pendant with onyx surrounding a brilliant-cut diamond.

Chanel Camélia Galbé large black ceramic ring in white gold with a central brilliant-cut diamond

De Beers Aria ring in white gold decorated with pavé diamonds.

Louis Vuitton Emprise ring in yellow gold, set with a smoky quartz.

Ralph Lauren's Chunky 4-Chain Bracelet is crafted in warm 18k rose gold and features four independent rows of supple, different-styled chains, united by the clasp.

Tiffany and Co. Tiffany T collection has a minimalist aesthetic with a distinctive 'T' motif running through it, creating a modern and streamlined look, perfect for any occasion.