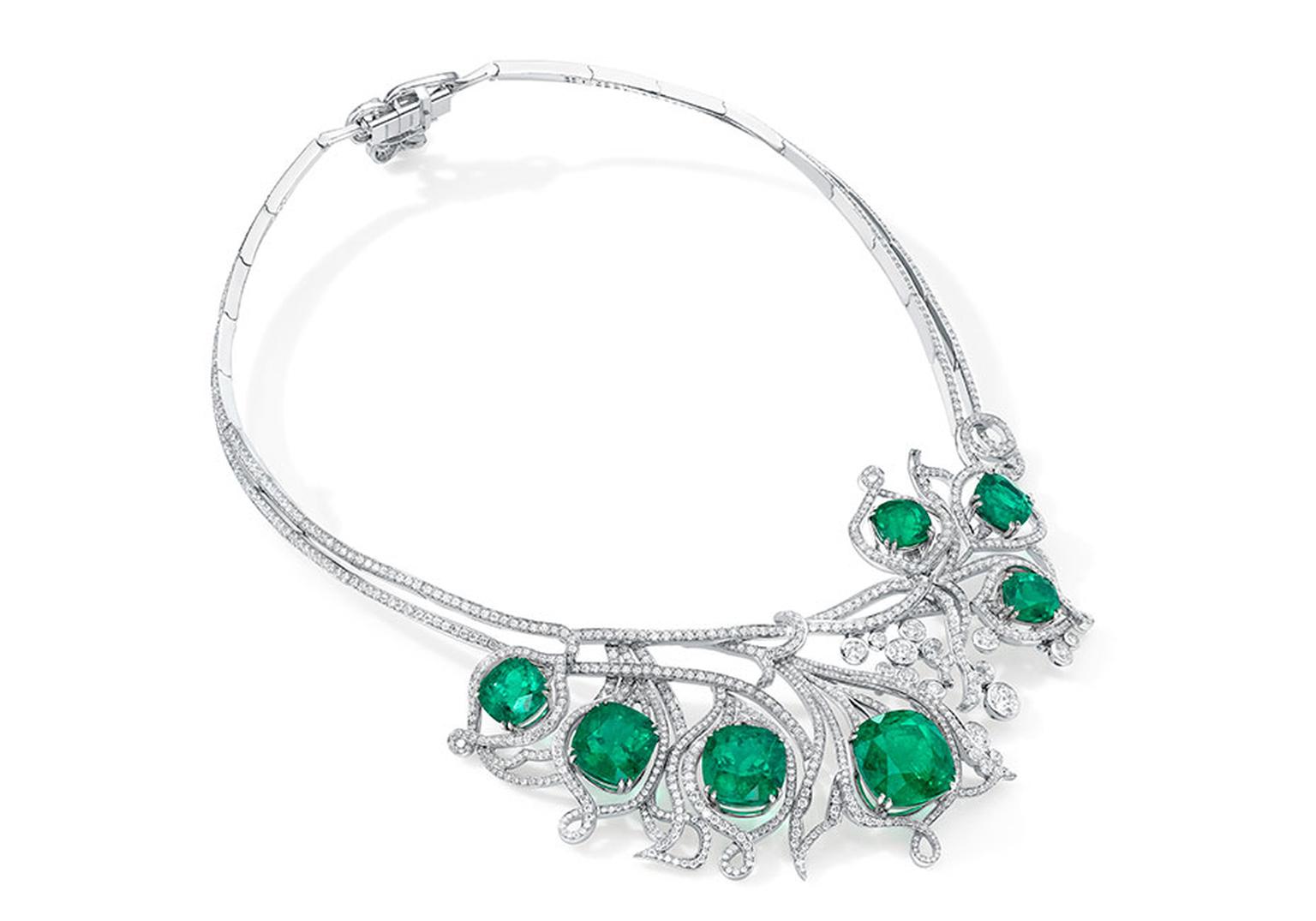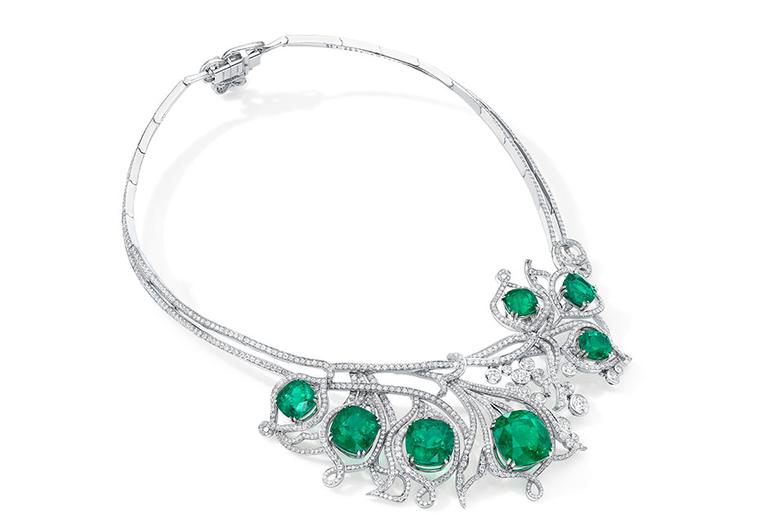 By Maria Doulton in London
The Boodles Greenfire emerald necklace is part of the most valuable set of jewels ever made by this 215-year-old British jeweller. The necklace, pendant, earrings and ring feature 18 exceptional Colombian emeralds from the famous Muzo mines in Colombia. The necklace is valued at £2.8 million, is currently for sale at Boodles' boutique in Harrods, London, and is the subject of a new Channel 4 documentary, 'The Million Pound Necklace: Inside Boodles'.
Jody Wainwright, Director at Boodles, found the stones at Baselworld, the major annual show for the jewellery and watch industry. "We were looking for a pink diamond but we spotted these emeralds, which looked as if they had been plugged into the mains," explains Wainwright, who visits the fair each year with his father and uncle, who are also part of this family-run and owned business that is now in its sixth generation.
The most sought-after emeralds are those from the Muzo Valley in the mountains between Bogotá and Medellin in Colombia. It is from this valley that the world's most coveted emeralds originate, since the Spanish conquistadores discovered the mines in the 16th century. Their deep, saturated green is highly prized, and Muzo emeralds are increasingly rare. The best Colombian emeralds have a fire in them that shines even in a low light.
Boodles' design team chose to create a suite - or set - of jewels to show the emeralds to their maximum advantage. The design was inspired by the winding and weaving shapes of vines growing in the forest and the way in which the light shines through the leaves. Like foliage, the diamond tendrils and emerald leaves wind around the neck. The jewels are made in platinum, a metal harder to work than gold but stronger. The jewels took a total of 1,800 hours to make in the firm's jewellery workshops in the UK.
The final carat count of the Boodles Greenfire necklace adds up to 46.20 carats of cushion-cut emeralds and 17.38 carats of brilliant-cut diamonds. The emerald in the pendant weighs 12.41 carats, 8.65 carats in the ring, and each of the earrings has a 23.09 carat emerald at its centre.
Boodles Greenfire emerald earrings, accentuated by pavé diamonds and brilliant-cut diamonds. The emeralds are two of the 18 Colombian emeralds used in Boodles' Greenfire suite, which originate from the famed Muzo mines.

Boodles' Greenfire emerald ring, part of the Greenfire suite, features a single emerald surrounded by pavé diamonds and two brilliant-cut diamonds designed to appear as entwined forest foliage.

The creation of the Boodles Greenfire emerald necklace is the subject of the Channel 4 documentary 'The Million Pound Necklace: Inside Boodles'.

Boodles' Emerald Greenfire necklace is set with 46.20ct of cushion-cut emeralds and 17.38ct of brilliant-cut diamonds.