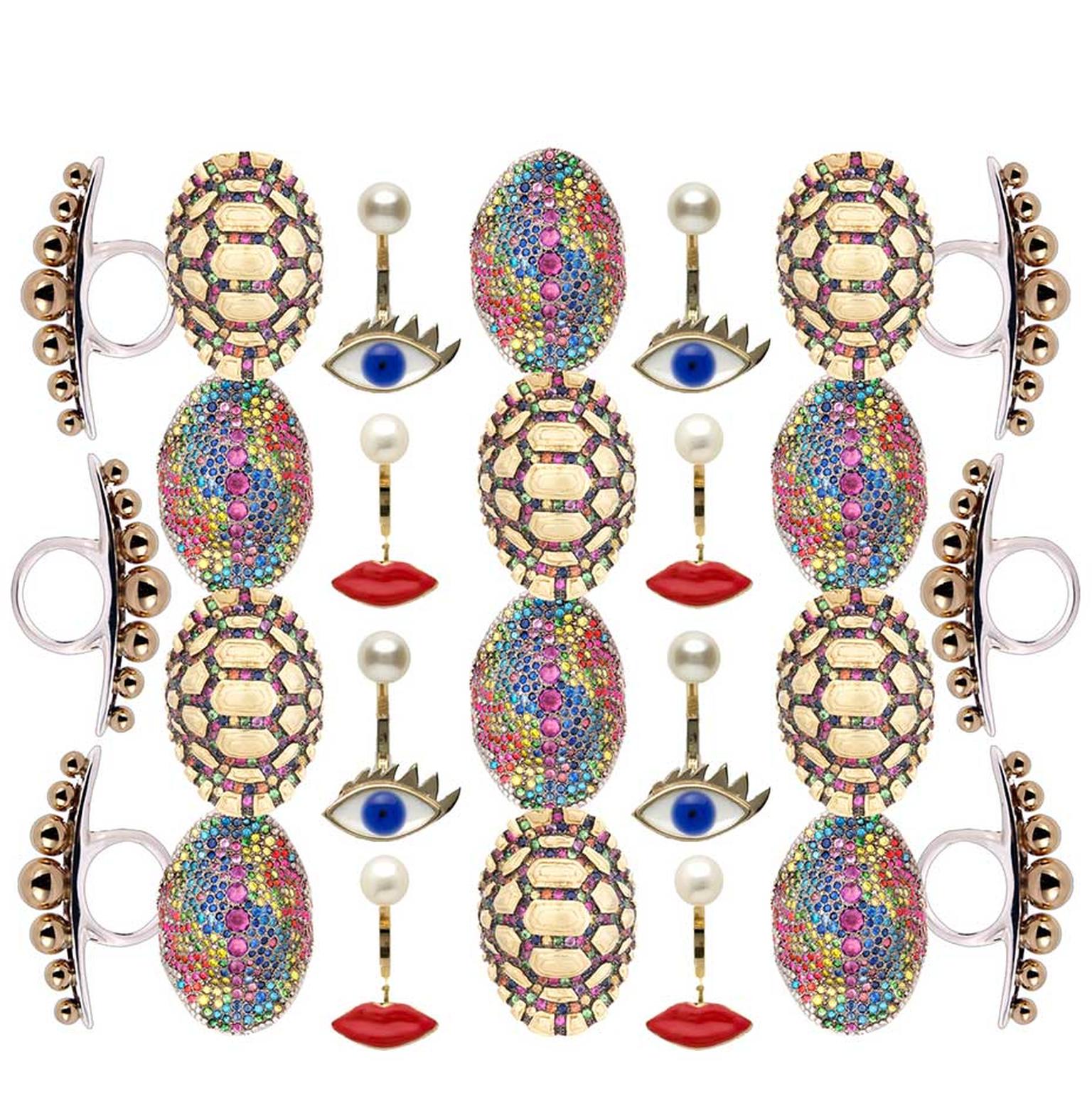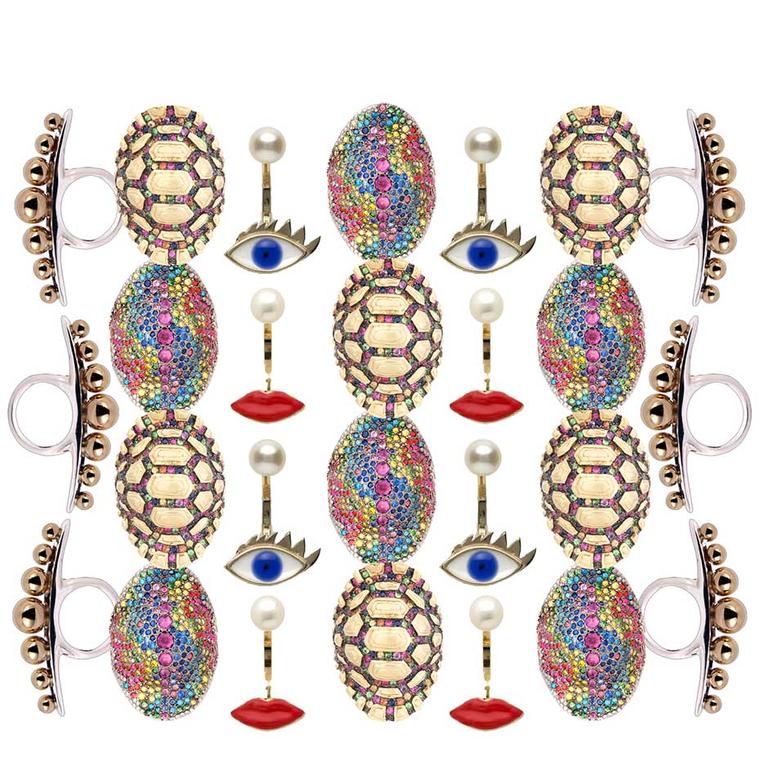 By Tallulah Bullock in London
Earlier this month, Dover Street Market in London enacted its biannual Tachiagari, named after a Japanese word meaning "beginning". A twice yearly "out with the old, in with the new" ritual, the six-storey shop, founded by Comme des Garçons designer Rei Kawakubo, closes its doors for one day allowing designers to restock  with the new season's collections. More like a giant art installation than a market, the seasonal changeover gives Dover Street Market - or DSM as it's called by the fash-pack - the chance to introduce a new generation of designers, which this season includes six new jewellery brands.
DSM has long been synonymous with cutting-edge fashion. However, in recent years it has also begun to set itself apart on the London jewellery scene by introducing up-and-coming and niche fine jewellery designers alongside more established brands like Amedeo and Repossi.
DSM's secret to being at the forefront of innovative fine jewellery in London could be its atypical approach, often picking up designers early on in their careers.  Much like launching Delfina Delettrez back in 2008, just a season after she established her brand, last summer saw Dover Street Market take on Venyx, a futuristic fine jewellery brand founded by 27-year-old Eugenie Niarchos. Inspired by the textures of reptile skins, the latest collection from Venyx features oversized reptile rings fashioned from gold and diamonds.
Rising star Noor Fares, who also launched at DSM last year, established her eponymous brand in 2009 at the age of just 22. Describing the concept of her label as, "a fresh approach to fine jewellery", Noor explains why it is so important to be stocked at this innovative boutique. "Dover Street Market has revolutionised the way people shop," she says. "It provides such a welcoming atmosphere and amazing space, the way things are displayed is truly unique and inspiring."
Meanwhile, designer and sexual anthropologist Betony Vernon, who launched Paradise Found, a range of 'sensual jewel tools' at this month's Tachiagari, describes Dover Street Market as "the chicest shop in the world".
Speaking to these new designers, it's easy to understand why they want to be part of the cool DSM establishment. And with each season bringing a new Tachiagari, and with it a wave of fresh jewellery designers, the status of Dover Street Market as the vanguard venue for fine jewellery looks set to continue.
Visit Dover Street Market London at 17-18 Dover Street, London, W1.
Noor Fares Tetrahedron necklace in yellow gold with white diamonds.

Betony Vernon Paradise Found ring.

Delfina Delettrez Eye And Pearl single earring with enamel in yellow gold (£335 at Dover Street Market).

Delfina Delettrez enamel and pearl Lip Piercing earring in yellow gold (£320 at Dover Street Market).

Noor Fares Rhombus bracelet in yellow gold with white diamonds.

Venyx Reptilia Tartaruga Rainbow Camaeleo ring in yellow gold with multi-coloured gemstones.

Venyx Reptilia Tartaruga Rainbow Madagascar ring in yellow gold with multi-coloured gemstones.

Dover Street Market is more reminiscent of a giant art installation than a shop. Cutting-edge brands stocked at this cool London boutique include Noor Fares, Delfina Delettrez and Venyx.