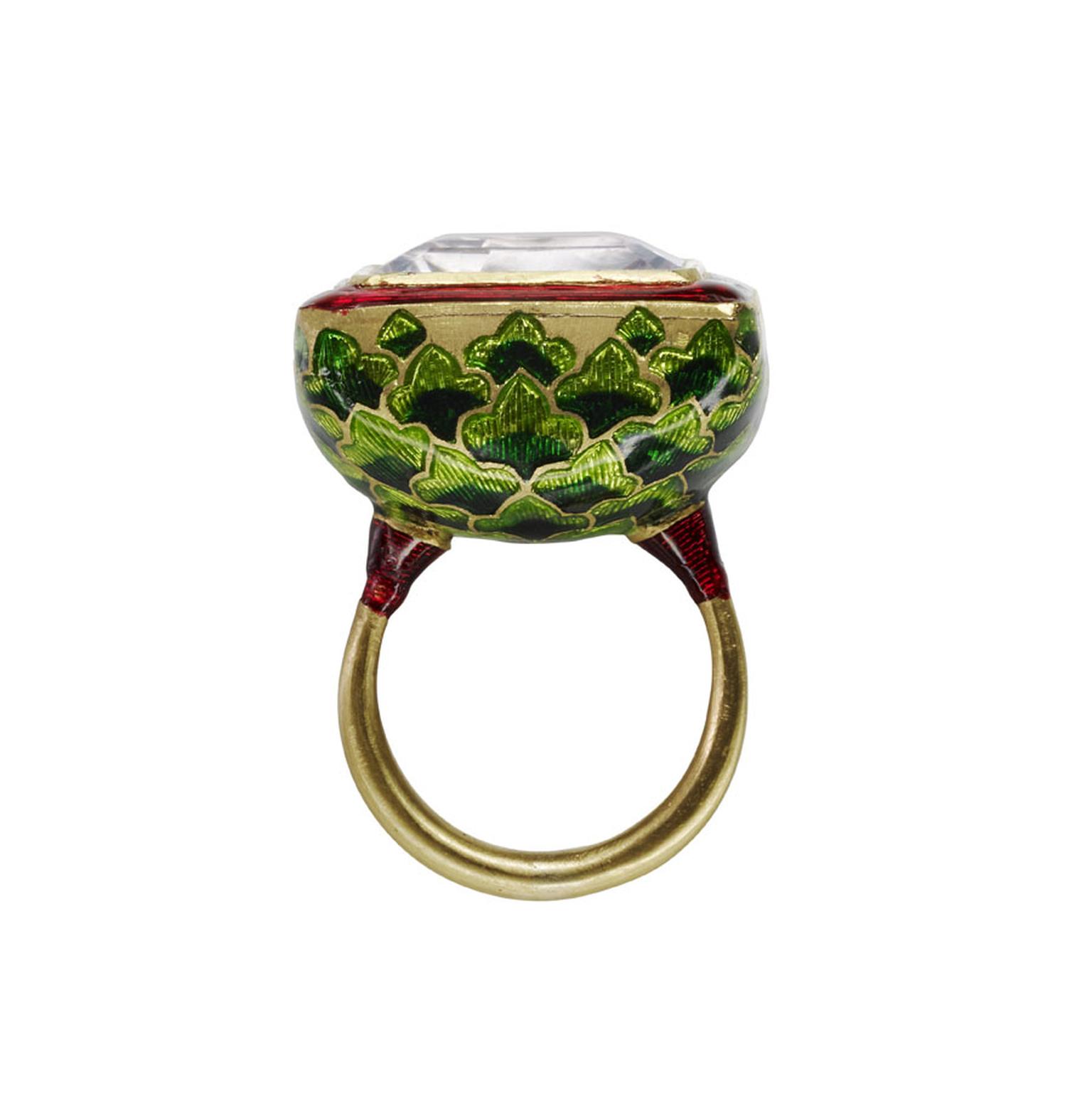 Since graduating only four years ago with a Masters in Jewellery Design, Alice Cicolini has been busy showcasing her intricate designs to the world.
Cicolini was chosen to be part of this year's Rock Vault, which was set up by the British Fashion Council to showcase the best of London's design and craftsmanship (read more about it here) - an event supported by the International Palladium Board and renowned jeweller Stephen Webster. Her Eastern-inspired collections were so well received that Cicolini's jewellery is now set to be on sale permanently at London's luxury shopping destination Fortnum & Mason, in the new fine jewellery department.
Cicolini's jewels are extremely intricate and unusual, perhaps two reasons behind their instant appeal. Inspired by Indian and Chinese architecture and patterns, she collaborates with craftsmen in India to achieve the authentic Eastern design that is quickly becoming her trademark. Her jewellery is handcrafted in Jaipur, India, in the studio of Kamal Kumar Meenakar, one of the last remaining meenakari master craftsmen - a traditional Perisan enamelling technique that has all but died out.

Known in Europe as champlevé, meenakari involves engraving a pattern into gold, usually of 23.5ct as it is softer, which is then brought to life using coloured enamel made from ground pigmented glass and metal. Cicolini uses this technique of 'painting gold' on many of her designs, particularly on the reverse of rings, to add a colourful dimension to her work. 
Two items in particular which stand out are the Shinkara Pendants from the Jodhpur and Silk Route collections. Both display traditional Eastern motifs - Oriental flowers and lotus buds, and patterns that take inspiration from the geometry of palaces - and both are on sale at Fortnum & Mason.
Other stand-out pieces include made-to-measure rings from the Silver Tile collection, which are also hand-enamelled and focus on a central gem, including star-rubies and hand-cut polki diamonds. Each is a statement piece of jewellery that combines tradition with modernity - a signature of Cicolini's work.
Gold hoop Kimono earrings with vitreous enamel and white opal.

Hand-carved amethyst and rose gold earrings with cognac and champagne diamonds and orange sapphires.

Hand-carved amethyst and rose gold ring with cognac and champagne diamonds, orange sapphires and citrine bead.

Gold ring with vitreous enamel and green amethyst in a gold kundan setting.

Four disk rings including a hand-carved lemon quartz, smoky topaz and goldfish carnelian ring; hand-carved cloudy rose quartz, aquamarine and amethyst ring; hand-carved ebony, lemon quartz and rainbow moonstone ring; and finally a hand-carved maple, rainbow moonstone and labradorite ring, all set in gold.

A variety of Alice Cicolini's rings - all brightly coloured and eye-catching.

Gold Benares Spot Ring with vitreous enamel and peridot in a gold kundan setting.

Gold Jodhpur Ruby Ring with antique Burmese ruby in a gold kundan setting.

The ring's enamel design shows a wedding procession, with angels sowing garlands upon the bride and groom from royal blue skies.

Silk Route Shinkara Pendant made from hand-carved Indonesian ebony, freshwater pearls, yellow sapphire, a natural Indian ruby and gold beads.

Alice Cicolini gold and peridot Kimono ring.

Like many of Alice Cicolini's designs, the Kimono ring has a hidden enamel design.