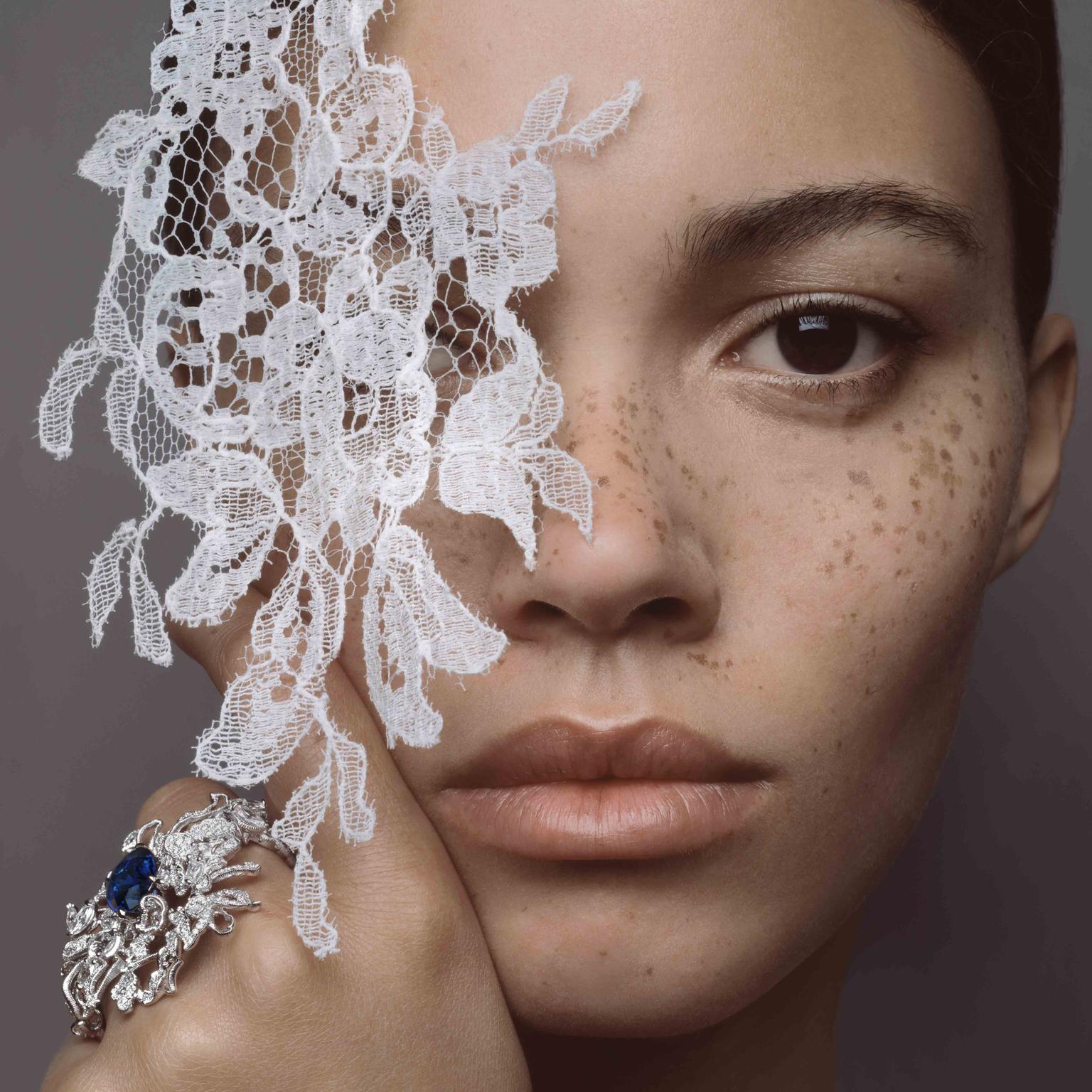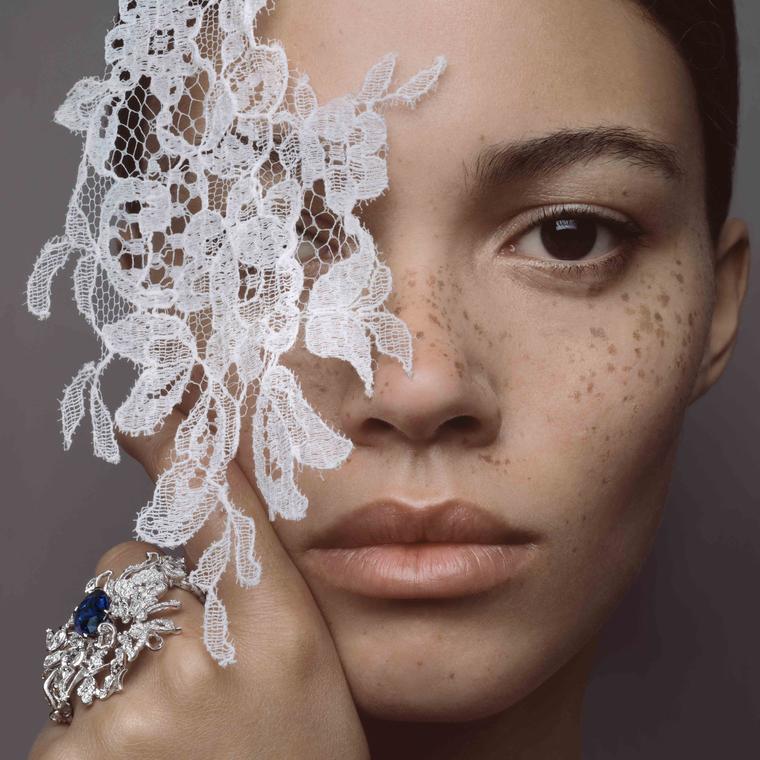 It's hard to believe that Dior Joaillerie is celebrating its 20th anniversary, as it seemed only a few seasons ago that Victoire de Castellane's fantastical, writhing, acid-hued jewels landed in the conservative world of high jewellery.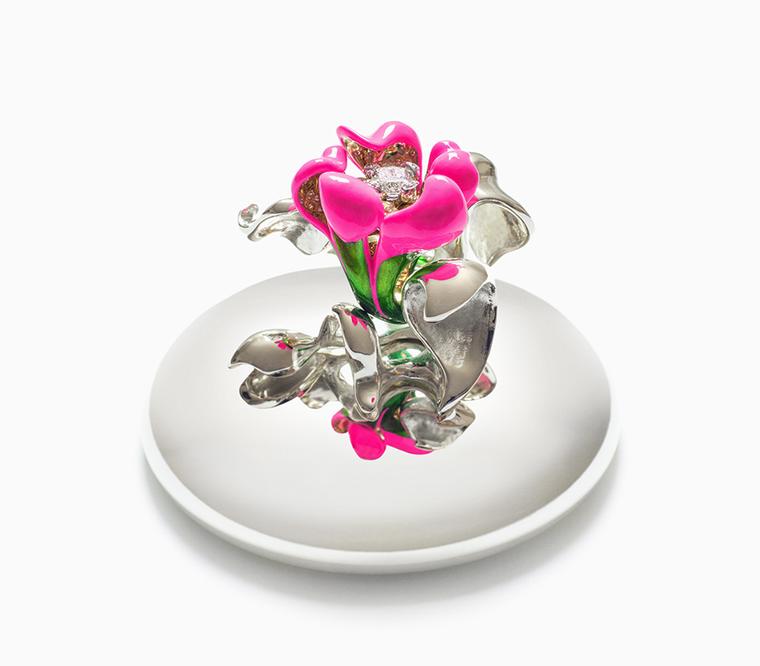 As if bred in some extra-terrestrial greenhouse by a mad Martian botanist, over the past two decades alien flowers (left) gave way to ghoulish jewel-draped skulls , gem-decked serpents, over blown diamond-dipped roses and precious gem crushes all packed into the limited dimensions of – albeit often outsized – jewels.
With wild child Victoire still firmly at the helm, the 20th anniversary collection called Dior Dior Dior is one of the most conservative to date and nostalgically looks to the past.  Inspired by lace cuttings from Dior's legendary haute couture ateliers, Victoire tells us: 'I wanted to capture the sensation of ethereal lightness and the haute couture signature of lace which, like ribbons, silk and draping, is essential to the Dior lexicon.'  Victoire drew on the house's extensive archives where details such as lace patterns were carefully recorded.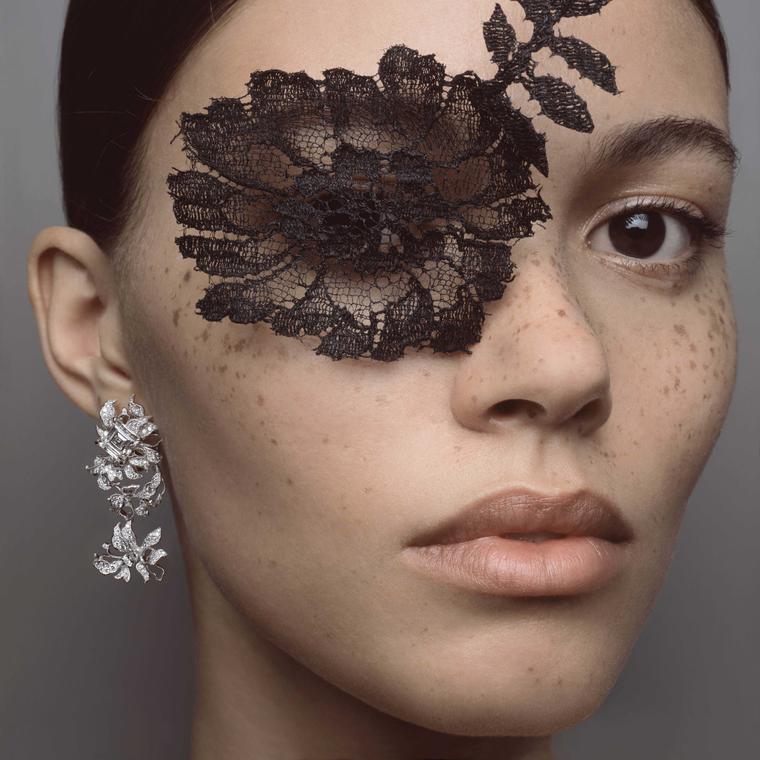 These in turn have stimulated Victoire to test the limits of Dior's goldsmiths and master setters by creating a collection of openwork jewels where gold is almost as slender as thread itself.
This lightness of structure means the jewels hover on the skin and diamonds take the place of sequins and the vibrant colours of Paraiba tourmalines, spinels, emeralds, rubies and yellow diamonds mimic flourishes of embroidery. The collection is not just a fond tribute to the past as 21st century touches include a palm bracelet that traces the life lines of the hand, double finger rings that span two digits and an arabesque style bracelet and ring joined by a chain.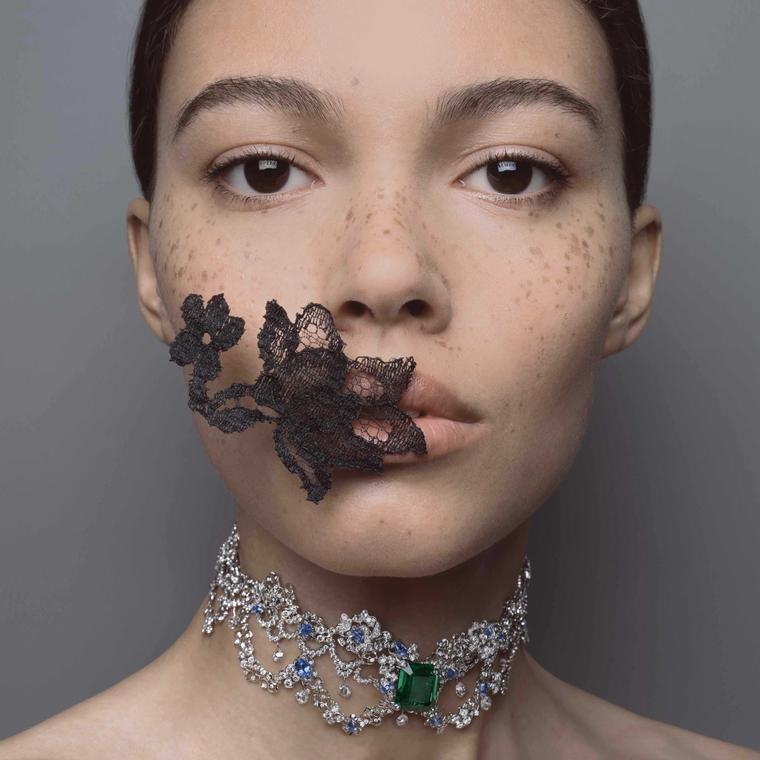 While the range of Victoire's designs at Dior Joaillerie may be wide, weird and wonderful, they all have one thing in common: they bring the spontaneity and exuberance of costume jewels to haute joaillerie with uncompromising passion.
Creating new ways to wear Dior jewels, designer Victoire de Castellane presents asymetric earrings mimicking the lightness of fabric. The Dentelle Guipure Spinelle Rose earrings are made from white gold with diamonds and pink spinels. Photo by Brigitte Niedermair

Tracing the life-lines of the palm the Dior Dior Dior Dentelle Tulle Saphir Rose palm jewellery in pink gold, diamonds and pink sapphires combines a contemporary twist with archival inspiration.Photo by Brigitte Niedermair

Diamonds are woven into a lace-like structure in this Dior Dior Dior Dentelle Tulle Saphir necklace set with a single blue sapphire. Photo by Brigitte Niedermair

The delicate open-work of this Dior Dior Dior Dentelle Guipure Diamant Jaune bracelet allows the jewel to spread lightly over the hand and showcase to maximum effect the yellow diamond.Photo by Brigitte Niedermair

The most slender gold work makes the Dior Dior Dior Dentelle Satin Émeraude ring look as if diamonds, emeralds, sapphires, ruby and a Paraiba tourmaline are stitched onto gauze. Photo by Brigitte Niedermair

Inspired by Dior haute couture this light as lace necklace weaves diamonds into gold like sequins in the Dentelle Velours Émeraude necklace with an impressive central emerald and blue spinels. Photo by Brigitte Niedermair

Feminine and very much in the style of Dior the Dentelle Guipure Diamant earrings are made in white gold with diamonds. Photo by Brigitte Niedermair

Dior high jewellery ring with enamelled snake designed by Victoire de Castellane from an earlier collection.

Victoire de Castellane Crystal Shocking Pink Baby, 2013 featuring yellow gold, diamonds and coloured lacquer. © Victoire de Castellane. Courtesy Gagosian Gallery. Image: Vito Flamminio

Inspired by the lightness of lace used in Dior's haute couture studios, the Dior Dior Dior Dentelle Guipure Saphir double ring is a finely woven mesh of white gold, diamonds and a sapphire. Photo by Brigitte Niedermair