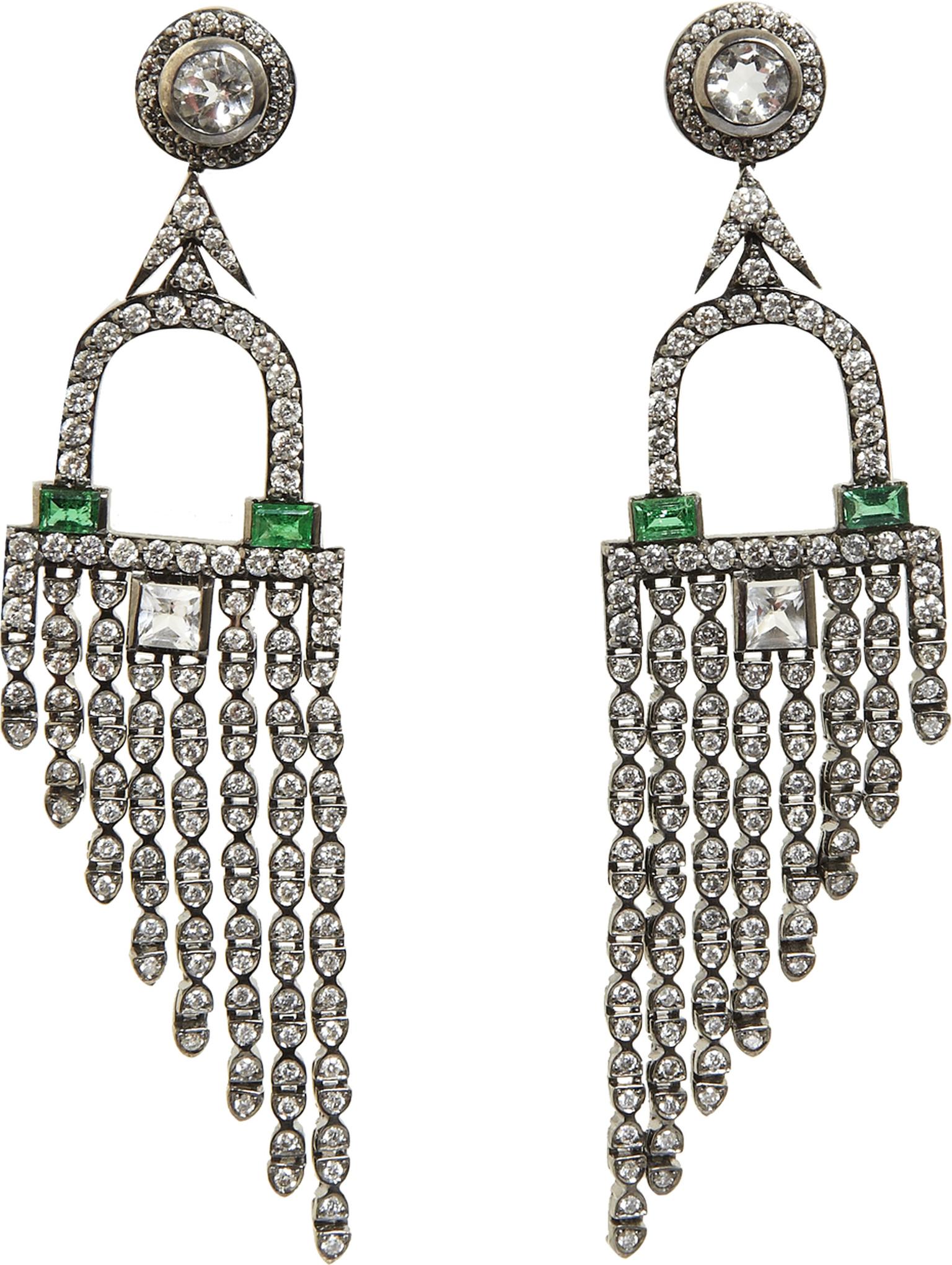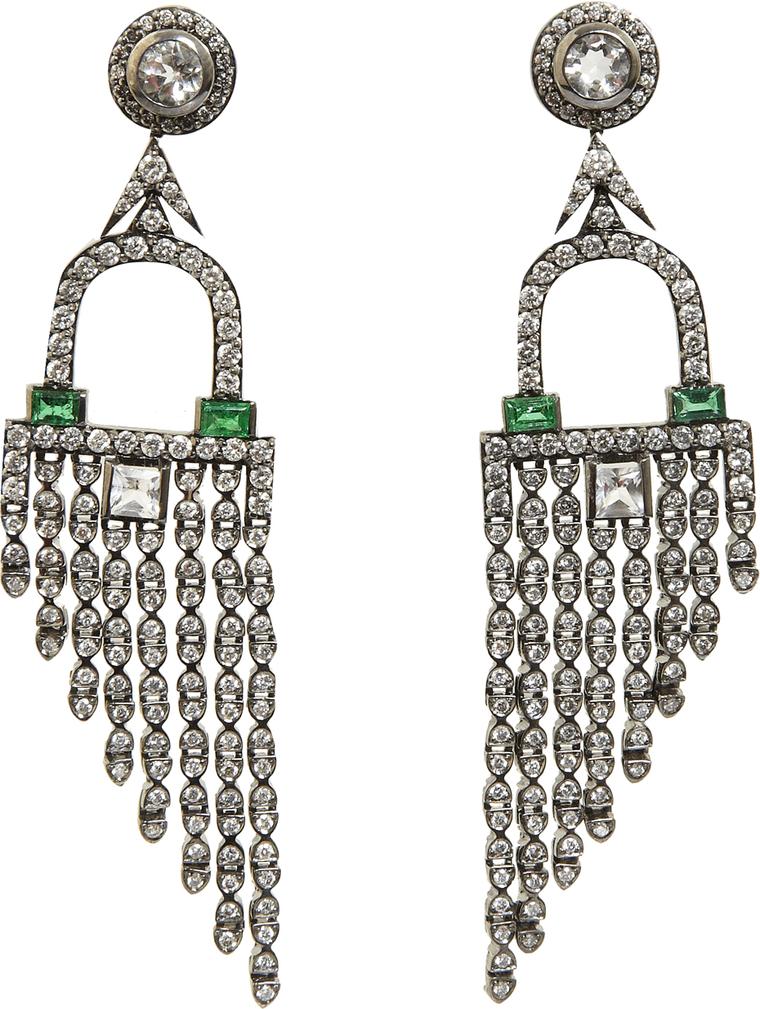 By Rachel Garrahan in Los Angeles
Mixing an art deco aesthetic with a rock 'n' roll attitude, Deborah Pagani makes feminine jewellery with an edge. Deco rock is how the New York jewellery designer describes her distinctive, darkly glamorous style.
This week Deborah presents her latest collection, Family Jewels, at Paris Fashion Week. As she prepared herself for a busy time meeting with top editors and buyers, I spoke to her about her designs and work/life balance.
Formerly in the beauty industry, Deborah followed her passion for jewellery and started her eponymous business in 2008. The strong lines and geometric shapes of her first collection, Cleopatra in the City - her interpretation of what the legendary Egyptian queen might have worn if she lived in modern-day New York - was initially too much for the US market. "People weren't really ready for it," she says.
Her association with Paris, the capital of chic, began when her French mother-in-law offered to present her collection there in 2009. The brand took off and it was not long before it was picked up in Europe and in the US by leading department store Barneys New York and Michelle Obama's favourite Chicago boutique, Ikram.
Deborah has never looked back. And while these days the geometric look is all the rage, the designer has been working hard to differentiate herself from the market while remaining true to her aesthetic.
Family Jewels is an evolution of her previous Geisha collection, which was heavily influenced by her muses, 80s New York socialite Tina Chow and early Chinese American movie star Anna May Wong. 
"The collections still combine art deco and rock'n'roll, but with an Asian influence," she explains, pointing to the Chow bracelet that features a fan motif and beautiful, specially cut cylinders of rock crystal.
?The Asian-inspired motifs of the wave and fan remain in Family Jewels but are mixed with softer lines for a more wearable look. This may have been, in part, influenced by her being pregnant with twin boys while designing the collection. "Comfort was key," laughs Deborah, now the mother of three.
There's no rest for the wicked though. After winning the prestigious Ecco Domani Fashion Foundation design competition last year, joining the likes of Rodarte, Alexander Wang and Derek Lam, Deborah's success looks set to continue. As well as Barneys and Ikram, her collection is available at Golconda in Russia, LuisaViaRoma in Italy, as well as luxury e-tailer sites Latest Revival and The Editorialist. 
Deborah Pagani 2013 Geisha collection white gold Chow cuff featuring diamonds and rock crystal.

New York jewellery designer Deborah Pagani calls her signature style "deco rock".

Deborah Pagani Family Jewels collection white gold Wave Band ring featuring grey diamonds.

Deborah Pagani Family Jewels collection white gold Wave ring featuring grey diamonds.

Deborah Pagani Geisha Collection white gold Anna May ring featuring grey diamonds.

Unisex Deborah Pagani S&M bracelet in 18k white gold with an amethyst pyramid and diamonds, from the Family Jewels collection. Available exclusively at Barneys NY in white, yellow and rose gold with assorted stones.

Deborah Pagani white gold Deco Fringe earrings featuring diamonds, rock crystal and emeralds, from the new Family Jewels collection.