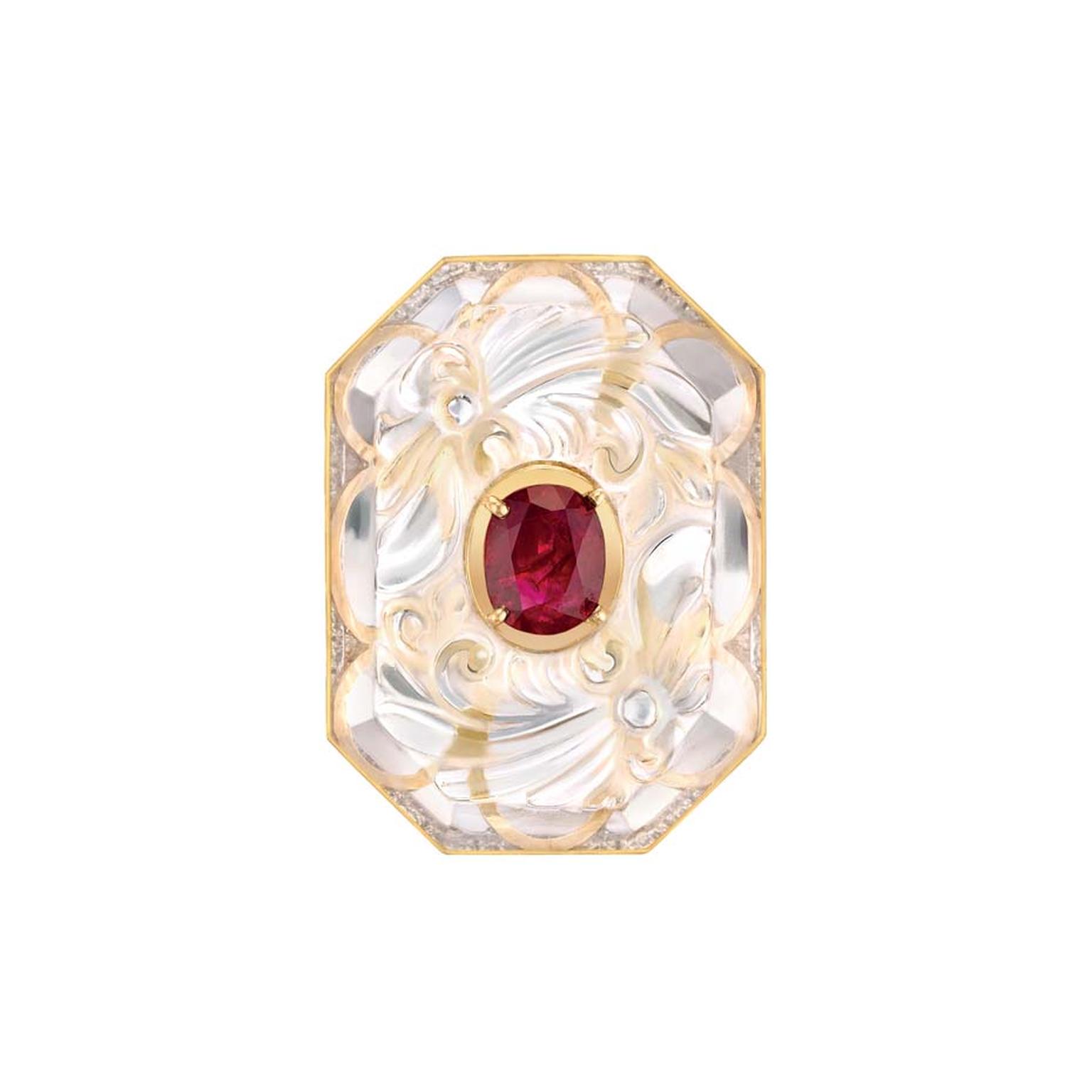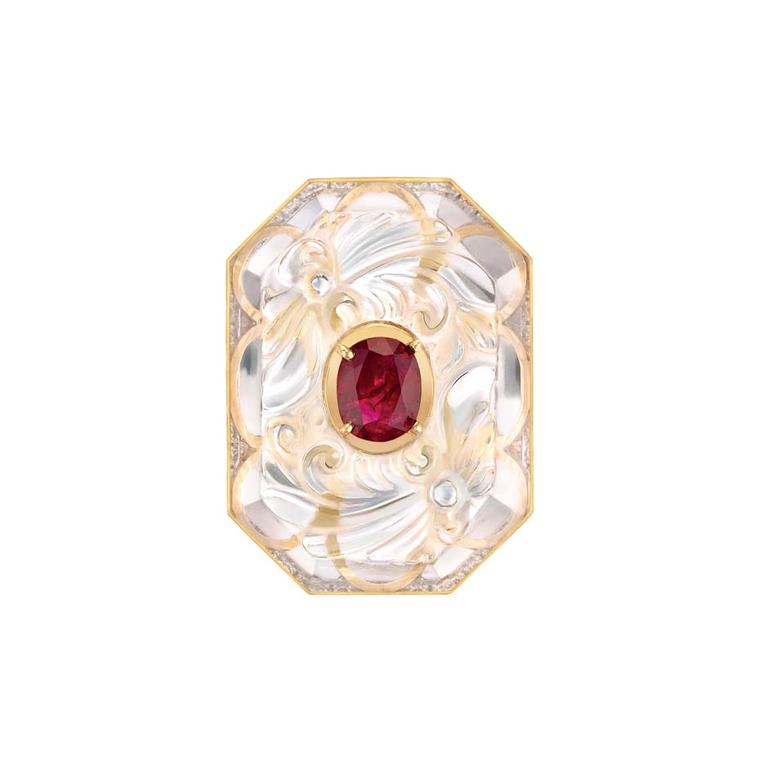 By Jordan Clary in Nevada
Ancient people believed that rock quartz was a living soul - the incarnation of a divine power lurking in its crystals - and this idea still prevails today. Why, then, do fortune tellers use a quartz crystal ball to reveal our deepest secrets? Carved crystal skulls are another example. The metaphysical belief that accompanies these sculptures suggests that when the skull is carved, it enables one to make a closer connection to the being within the stone and to access higher levels of consciousness.
Quartz is everywhere. Next to feldspar, it's the most common mineral on earth. Composed of silicon and oxygen, it's a main component in the vast number of minerals called silicates. Nearly all igneous, metamorphic and sedimentary rocks include quartz in their makeup.
One of the oldest materials used by man, Quartz comes in a number of colours and may be called by different names accordingly. Citrine, amethyst and prasiolite are all forms of quartz, as are rose quartz, smoky quartz and milky quartz. Pure quartz or rock crystal is clear as glass. One of the many myths surrounding it says its clarity comes from water frozen inside.
I sometimes visit a spot in the desert where I've found lovely quartz sceptres. Part of the beauty of quartz is that you can clean off the dirt and have a scintillating, ready-to-wear stone. I have dozens of crystals my sons have given me over the years for birthdays and Mother's Days, many that they found themselves.
I've always seen quartz as a humble stone, dangling from a string of leather. My mind couldn't quite make the leap from seeing quartz as an item you would wear to a healing retreat to something the most prestigious jewellers in the world would use - until I saw the way Boucheron incorporates rock crystal into its high jewellery designs. One of the high jewellery highlights from last year was Boucheron's futuristic Hotel de la Lumière collection, in which Creative Director Claire Choisne pulled off an impressive feat by hollowing out bubbles of rock crystal and filling them with sparkling diamonds. And for 2014, rock crystal lends a crystalline clarity to Boucheron's one-of-a-kind Rives du Japon jewels from the Lumières d'Eau high jewellery collection, exquisitely carved and elegantly placed among diamonds, sapphires and platinum.
Thanks to its transparent nature, rock crystal is the perfect window into a jewel. For its new Café Society collection, created for the Biennale des Antiquaires this September, Chanel has carved flowers into transparent rock crystal in the stunning Vendome San Marco ring, framing a vivid red Burmese ruby. And Chaumet has used frosted rock crystal to evoke frozen water in a glistening high jewellery necklace and ring, which is also set to be debuted at the Biennale.
Renowned Parisian jeweller Suzanne Belperron (1900-1982), whose jewels regularly command high prices at auction today, was well known for using rock crystal in her designs. In 2012, Belperron's personal collection of jewellery was auctioned by Sotheby's in Geneva, with two classic Belperron jewels made from rock crystal achieving far more than anticipated. A particularly striking ring, which juxtaposes the smooth, clear contours of rock crystal with a marquise-cut diamond, sold for more than 10 times its low estimate.
Maybe the beauty of rock crystal comes from its very ordinariness. It's a gift when we're presented with something so common in new and unexpected ways.
Boucheron Hotel de la Lumière Perles d'Eclat ring in white gold, set with a rock crystal bubble and white diamonds.

Boucheron Rives du Japon collection Ricochet necklace, crafted from rock crystal, diamonds and sapphires, reminds us of the fleeting circles created by pebbles when hitting the water.

This diamond and rock crystal Suzanne Belperron brooch with iconic scrolls was often worn by the iconic designer. It sold for 302,500 CHF, more than four times its high estimate of 72,000 CHF, at Sotheby's Geneva in 2012.

Suzanne Belperron carved rock crystal ring, inset with a large navette diamond. It sold for 464,500 CHF at Sotheby's Geneva in 2012, shattering its estimate of 45,000 - 72,000 CHF.

Boucheron Hotel de la Lumière Perles d'Eclat white gold necklace with rock crystal bubbles and white diamonds.

Chaumet Lumieres d'Eau high jewellery necklace in white gold and platinum, set with frosted rock crystal and over 9ct of diamonds.

A three-dimensional rock crystal dome, carved from a solid piece of rock crystal, is a window into Boucheron's extraordinary Cristal de Lune jewellery watch, which will be appearing at the Biennale des Antiquaires in Paris this autumn.

Boucheron Rives du Japan Ricochet brooch with rock cystral, sapphires and diamonds.

Chaumet Lumieres d'Eau high jewellery ring in platinum and rock crystal, set with a central cushion-cut diamond, brilliant-cut and troidia-cut diamonds.

Chanel Café Society Vendome San Marco ring in white and yellow gold, with a Burmese ruby and brilliant-cut diamonds set into rock crystal.