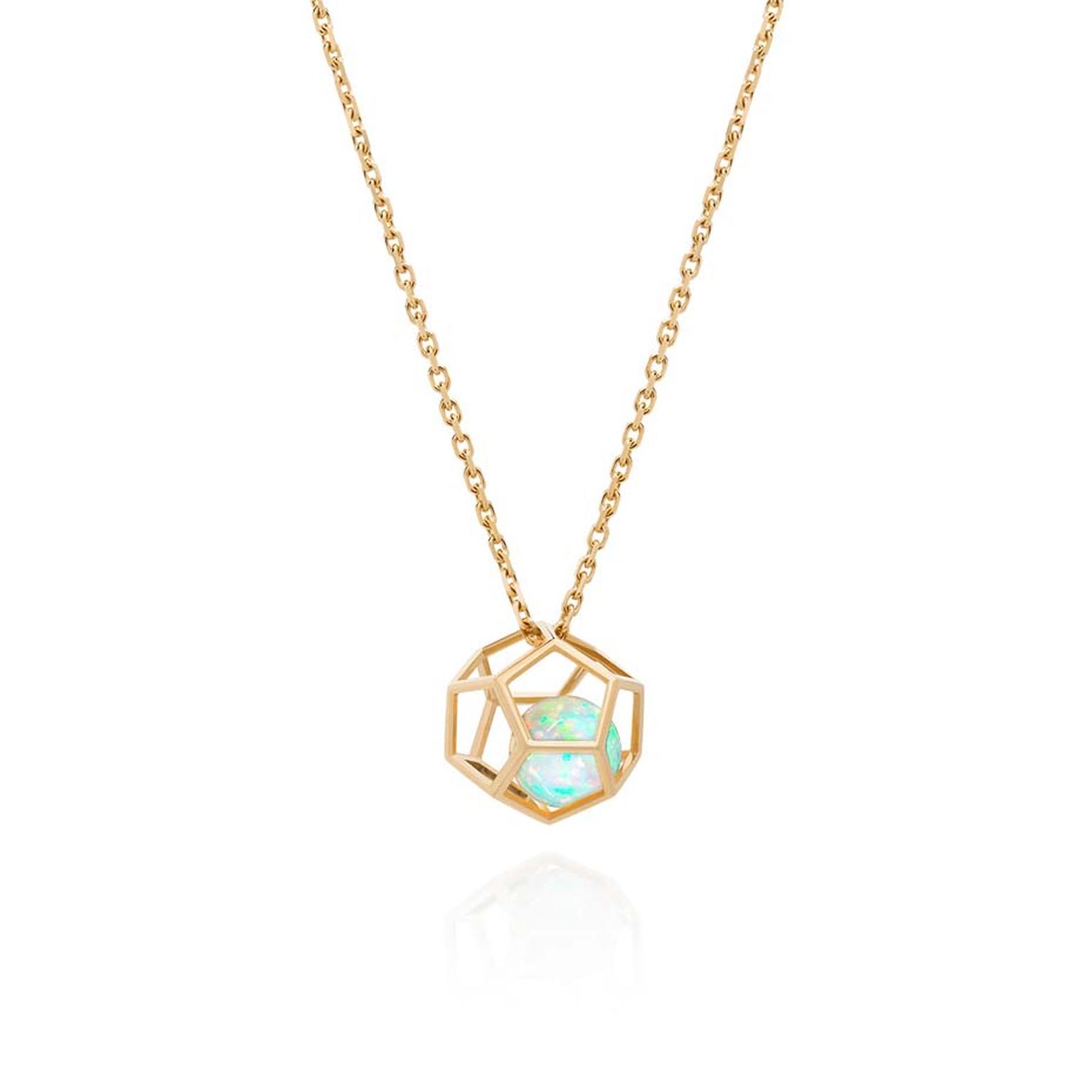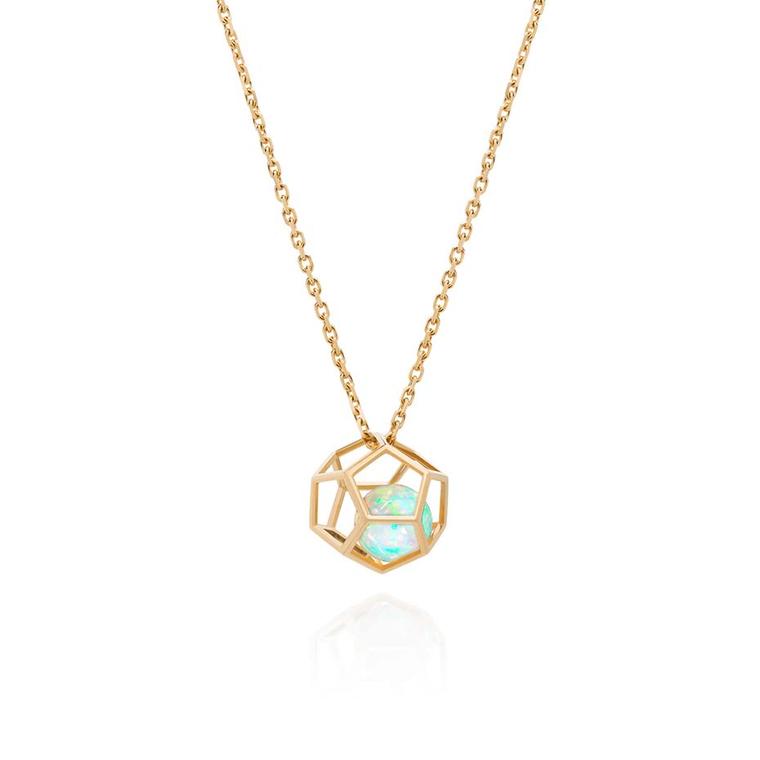 By Ase Anderson in London
Alongside the catwalk shows that will be screened across the world during London Fashion Week at Somerset House, jewellery is playing an increasingly prominent role thanks to the British Fashion Council's Rock Vault exhibition. Now in its sixth year, it has become an integral and much anticipated part of this high-profile fashion event, which is designed to give homegrown designers the chance to shine on a global stage.
Chaired by renowned British jewellery designer Stephen Webster, Rock Vault was created to champion some of London's most innovative jewellers. Among the 10 independent jewellers who will be showcasing a selection of their SS15 designs this week are Alice Cicolini, Jacqueline Cullen, Ornella Iannuzzi and Tomasz Donocik. New to Rock Vault for 2014 are Beth Gilmour and Shimmell and Madden.
Escape from the crowds milling around the courtyard at Somerset House and head to the Designer Showrooms on the ground floor and you will have the chance to meet some of the most talented jewellery designers at work in Britain today. Alongside Rock Vault are several other designers whose jewels are the perfect accompaniment to the cutting-edge fashions that LFW is famous for. 
Central St Martins graduate and research associate, Alice Cicolini, was invited to join Rock Vault at the beginning of 2014. As well as designing her eponymous collection, she has created guest collections for Annoushka, Designers Guild and 20Ltd. Her exotic jewels are inspired by the sacred architecture and patterns of the Silk Route, the legendary trading route that stretches across China, Central Asia and the Middle East.  
For her latest collection, Alice has collaborated with up-and-coming artist Sughra Husseini, who has transformed her jewels into miniature works of art. Afghan Temple is a reinterpretation of the designer's classic Temple collection, featuring gold, chalcedony, lemon quartz, sapphires and vibrant colour in the form of carnelian, amethyst and tourmaline. Based in Kabul and orphaned at 15, Sughra trained in calligraphy at the Turquoise Mountain Institute and has quickly establishing herself as one of the world's best miniature painters. Once transported back to London, the jewels were covered in gossamer layers of  gold leaf.
Rock Vault veteran Jacqueline Cullen is taking part in the showcase for her third season. Her dramatic jewels are crafted from Whitby jet - a prehistoric black fossil commonly used in Victorian mourning jewellery - and never fail to amaze. The latest collection is inspired by the sea and all its inhabitants, from coral and fish eggs to 16th century ships. Jacqueline says: "The breaking up of a bold, fluid form is central to my work, where fractures, fissures and crevices release a luxurious cascade of textured gold or glittering diamonds."
French-born Ornella Iannuzzi joined Rock Vault last year and recently launched her first ready-to-wear collection. Her new collection, Rock It!, has been created in collaboration with esteemed Parisian jeweller Capet Joaillier. The jewels were inspired by Ornella's haute couture collection, Les Exceptionnelles, but these are most definitely pieces that can be worn every day.
Ornella's fascination with alchemy continues in her latest collection, which is centred on a particular type of polygon-shaped crystallisation, resulting in a dodecahedron (a shape with 12 flat faces). Available in white, yellow or rose gold, the aptly named Rock It! collection includes earrings, rings, pendants, cufflinks and sautoirs, all set with white, black or champagne diamonds and a wonderful opal floating inside a dodecahedron cage.
The star is a recurring motif in Poland-born Tomasz Donocik's creations. In luxurious leather and sparkling gemstones, his colourful new Fine Bracelet collection is distinctive and very wearable, while Tomasz's elegant new Black Diamond Star collection has a vintage feel, with star-cut black diamonds surrounded by rose gold and sparkling diamond pavé. The designer describes his jewellery, which is stocked by Fortnum & Mason, Opening Ceremony and Neiman Marcus, as "edgy", adding that it "appeals to a diverse range of people. Some people like the leather pieces and for others it's diamonds all the way!"
Alongside Rock Vault, a number of other jewellers will be displaying their latest creations in the Designer Showrooms. The daughter of a lingerie designer, Phoebe Colman's love of fabric and patterns inspires her delicate, feminine jewels. Phoebe's beautiful and ethereal pieces are designed and made in Britain, mainly in her own central London studio. Her debut collection, Love Me Tender, featured diamond-encrusted hearts on fine gold chains, while her latest pieces incorporate other motifs such as feathers and bow and arrows.
London-based jeweller Ruth Tomlinson will also be showing during LFW. Ruth creates unique, organic pieces using antique gems and diamonds along with glass and pearls. While her designs are unusual they also have a harmonious, peaceful quality that makes them very wearable. Ruth launched her first collections, Flora and Sketch, in 2001 and has recently expanded into wedding and engagement rings.
Finally, don't miss Dina Kamal's PNKYRNG collection, which is a modern interpretation of the traditional signet ring. From its initial launch in the summer of 2010, the collection has grown to include rings for different fingers as well as the Gold Band Series, with a plaque for personal inscriptions. The handcrafted rings are available in polished, textured or brushed gold with the option of diamond pavé and can be worn alone or stacked together. The Beirut-based designer says: "The pinky ring fascinates me as it has the glamour of the women from the 1920s and 1980s as well as the amazing symbolic history throughout the decades."
The Designer Showrooms at Somerset House are open daily from 12-16 September between 9.30am-7pm throughout London Fashion Week, with the exception of Tuesday 16 September, when they will close at 6pm.  
Alice Cicolini's Afghan Temple pendant, created in collaboration with up-and-coming artist Sughra Husseini.

Alice Cicolini's Afghan Temple pendant, created in collaboration with the artist Sughra Husseini, is set with chalcedony, lemon quartz, sapphires and vibrant gems in the form of carnelian, amethyst and tourmaline.

Ornella Iannuzi Rock It! earrings in rose gold with black diamonds, created in collaboration with Parisian jewellers Capet Joaillier.

Phoebe Colman Braveheart Bow and Arrow Chain earrings in gold.

Ruth Tomlinson rose gold and pearl earrings.

Tomasz Donocik Three Star ring with black diamond stars outlined in white diamonds.

Tomasz Donocik Earl Grey leather wrap bracelet with diamonds, from the new Fine Bracelet collection.

Beth Gilmour one-of-a-kind Diachroma earrings in yellow gold with bi-coloured citrines.

Shimmel and Madden Green Prism ring in yellow gold.

Jacqueline Cullen Black Diamond Disc cocktail ring crafted from Whitby jet.

Ornella Iannuzi Rock It! necklace featuring an opal floating inside a gold dodecahedron cage.