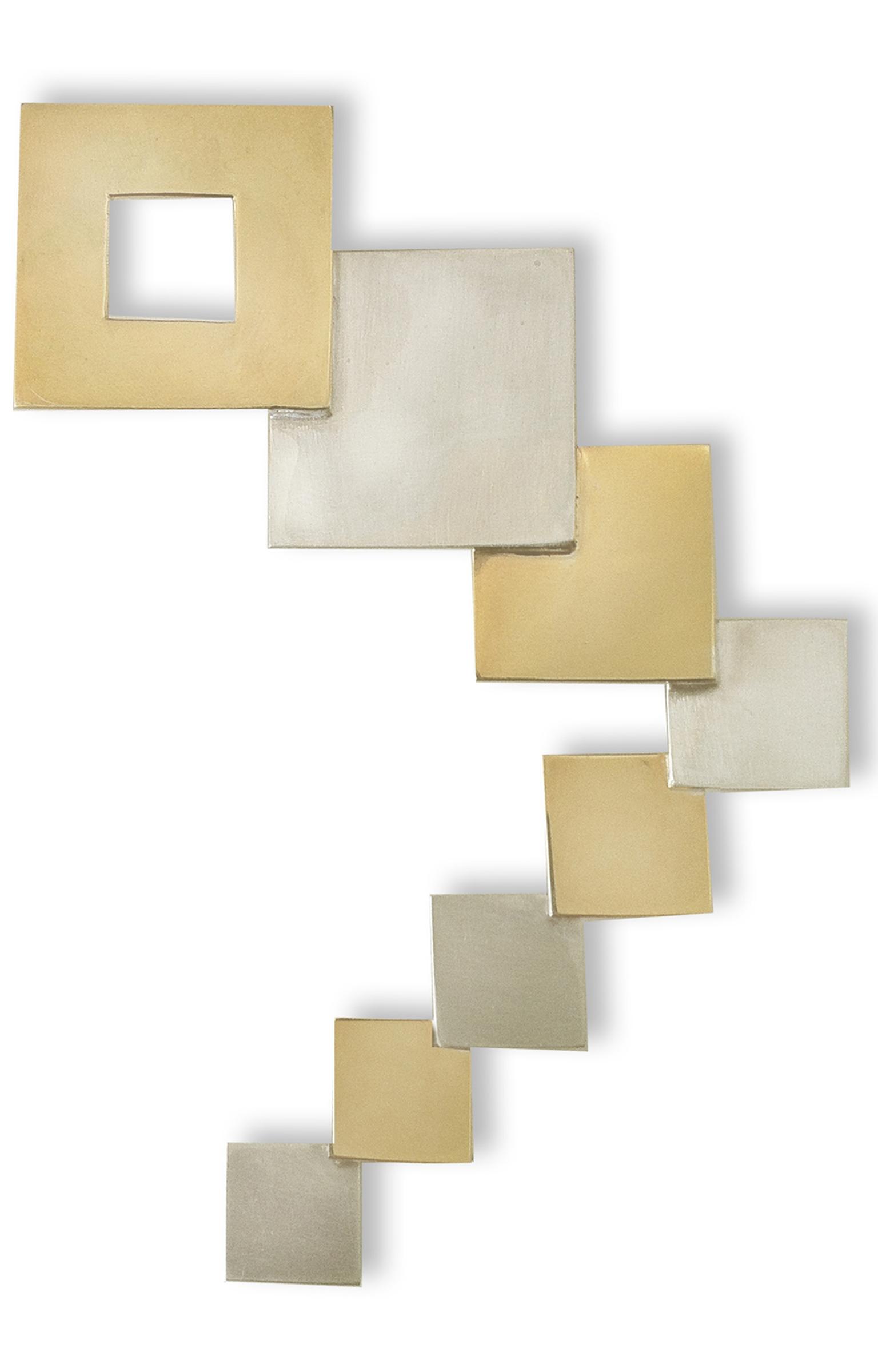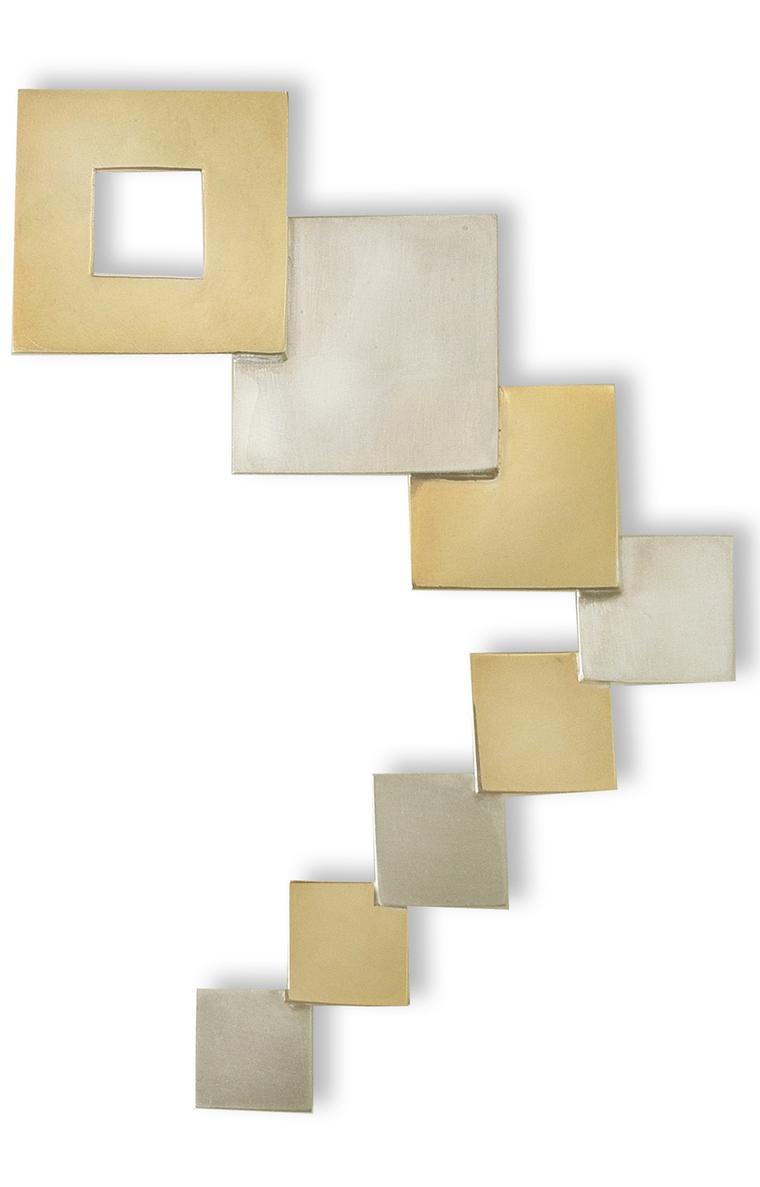 By Ase Anderson in London
Spanish designer Chus Bures has created a selection of jewellery in collaboration with the late artist Luis Tomasello.
The collection of necklaces, brooches, pendants, and earrings in silver and gold is currently on display as part of Tomasello's exhibition Six Decades of Reflection at the Mayor Gallery in London.
The Argentinean artist, who passed away earlier last month at the age of 98, was best known for his atmosphère chromoplastique, in which he posed white cubes on a white background, using light to create form and image.
Bures' jewellery collection references the artist's work by playing elegantly with repetitions of the same element, the cube, and the light effects projected by invisible colour.
Bures says: "When I work with artists, I naturally have to play a specific and complex role comprising different phases of understanding, analysis and creative development. When the artist's substance or inspiration blends, sometimes instinctively, sometimes deliberately, with the craftsman's savoir-faire and secrets, the result is the jewel."
He adds that the process of creating jewels that reflect an artist's distinctive style is a drawn-out process, consisting of "numerous trials and analyses until all the criteria work together, materially, and give rise to an object."
As a member of the Spanish countercultural movement 'La Movida' in the 1970s, Bures struck up friendships with many emerging artists. He has formed close working relationships with many artists over the years, creating jewellery collections that capture the essence of their work in miniature form.
Of the collaboration with Tomasello, he says the admiration he felt for the artist gave rise to a collection of jewels that evoke the issues closest to Tomasello's heart.
Six Decades of Reflection is on at the Mayor Gallery in Cork Street, London, until 28 March 2014. 
Luis Tomasello Reflexión azul brooch, created in collaboration with Chus Bures.

Luis Tomasello Reflexión bracelet, created with Chus Bures. The collaborative collection is currently on show at the Mayor Gallery in London.

Argentinian artist Luis Tomasello and Spanish jeweller Chus Bures worked together on a collection of jewellery, including this Reflexión brooch, before the artist passed away earlier this month at the age of 98.

Luis Tomasello/Chus Bures Reflexión necklace.

Tomasello Reflexión pendentif.

Luis Tomasello Cuadros brooch, designed in collaboration with Spanish jewellery designer Chus Bures.