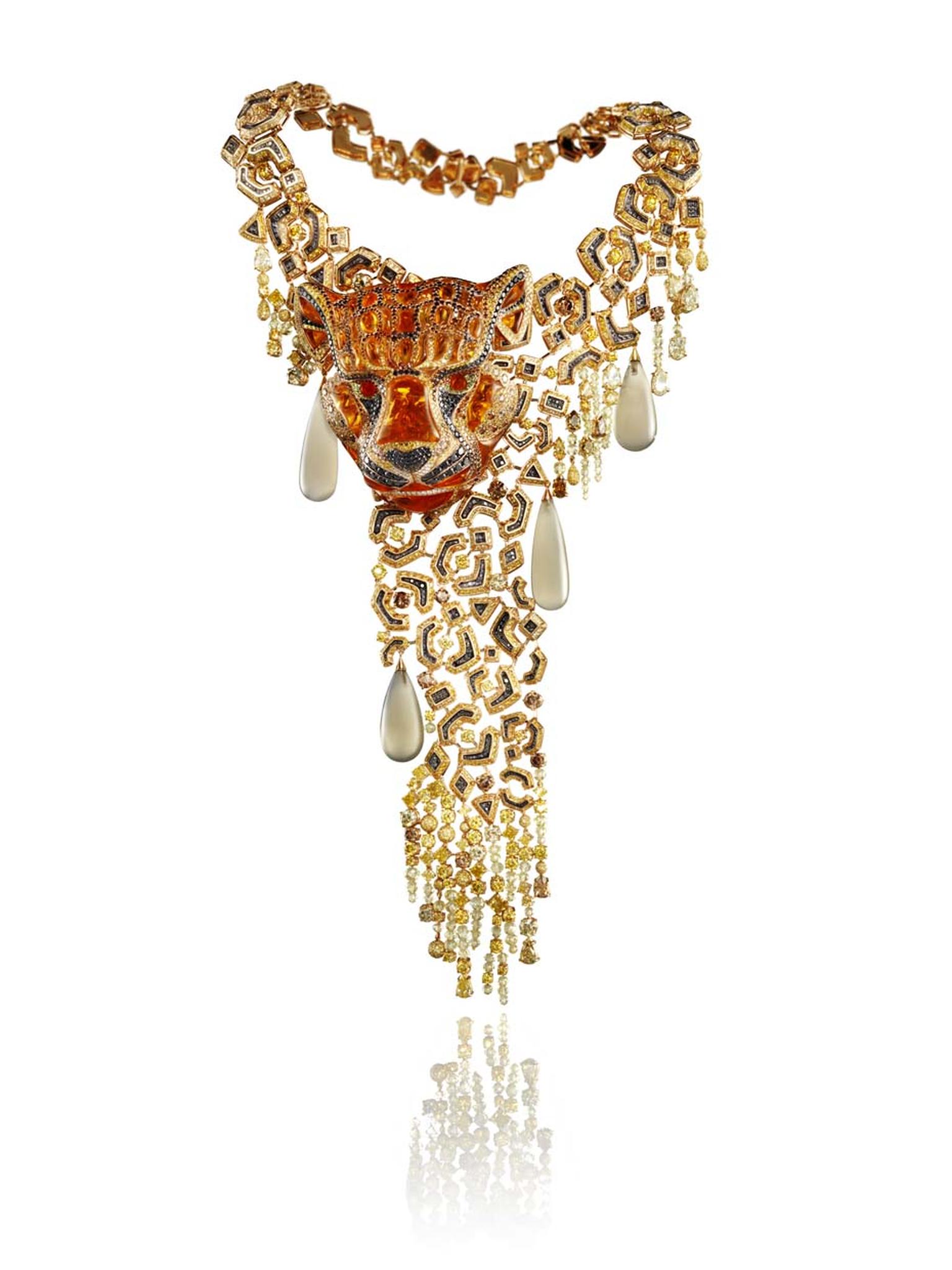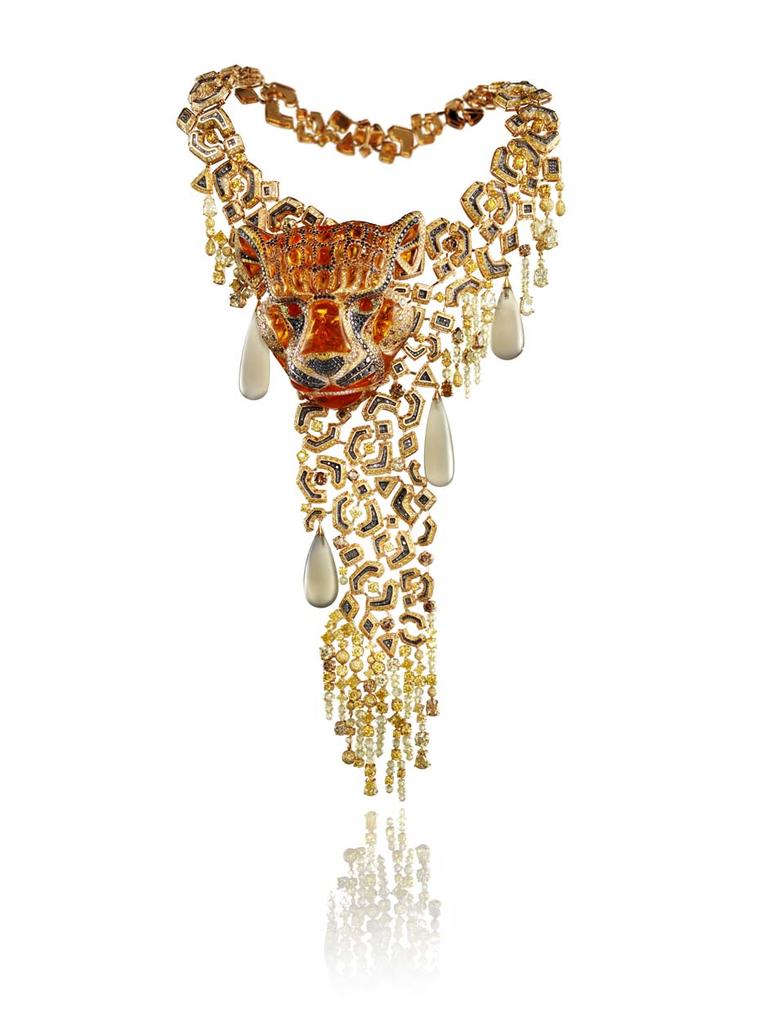 By Victoria Engelmann in London
For animal lovers with an eye for all that glitters, visiting Chopard's pop-up 'Animal World' boutique in Harrods is a must. While December marks a busy time for pop-up boutiques, Chopard has created a one-of-a-kind exhibition that is guaranteed to impress.
On its 150th anniversary three years ago, Chopard launched 'Animal World' - a collection of 150 limited edition bejewelled creatures. Each year, it adds to its bestiary of jewels, and this is your chance to see some of the most impressive designs together for the first time in London. With the aim of celebrating a world left largely untouched by Chopard, Co-President Caroline Scheufele is the designer behind these exclusive pieces.  
Chopard presents a zoo of the most exotic kind. A necklace featuring a school of gem-set tropical fish swimming through a shimmering sea of diamonds and a beautiful bracelet decorated with golden butterflies, their openwork wings adorned in coloured diamonds and yellow sapphires, are just two of Chopard's mesmerising creations.
Don't miss this one-off opportunity to be dazzled by Chopard's menagerie of animals - the pop-up boutique at Harrods is open until February.
Chopard's Owl watch features white diamonds set in white gold with a satin strap.

On display at Chopard's pop-up 'Animal World' boutique at Harrods, this original take on a classic pearl necklace features South Sea pearls surrounding a single white diamond seal.

Covered in coloured diamonds and set in rose gold, these Chopard butterflies create the illusion that they are fluttering in different directions.

The Chopard Clownfish Plastron necklace in white gold features diamonds, moonstones, aquamarines, blue sapphires, blue topaz, Icy quartz, Paraiba tourmalines, pear-amethysts, chalcedonies and tsavorites.

Chopard's diamond Seahorse earrings are both regal and whimsical.

This intricate Chopard snake ring features an array of coloured diamonds set in gold.

Chopard's Cougar necklace, from the 'Animal World' collection, features white and coloured diamonds, fire opals and four pear-shaped moonstones set in yellow and white gold.