Think snakes and one jeweller immediately springs to mind: Bulgari. The Serpenti is one of the great icons of jewellery design, but whereas earlier collections have coiled their way through Bulgari's history, celebrating the slinky scales of the serpent, today all eyes are on the snake's head and, most notably, its powerful gaze with the new diffusion line, Serpenti Seduttori.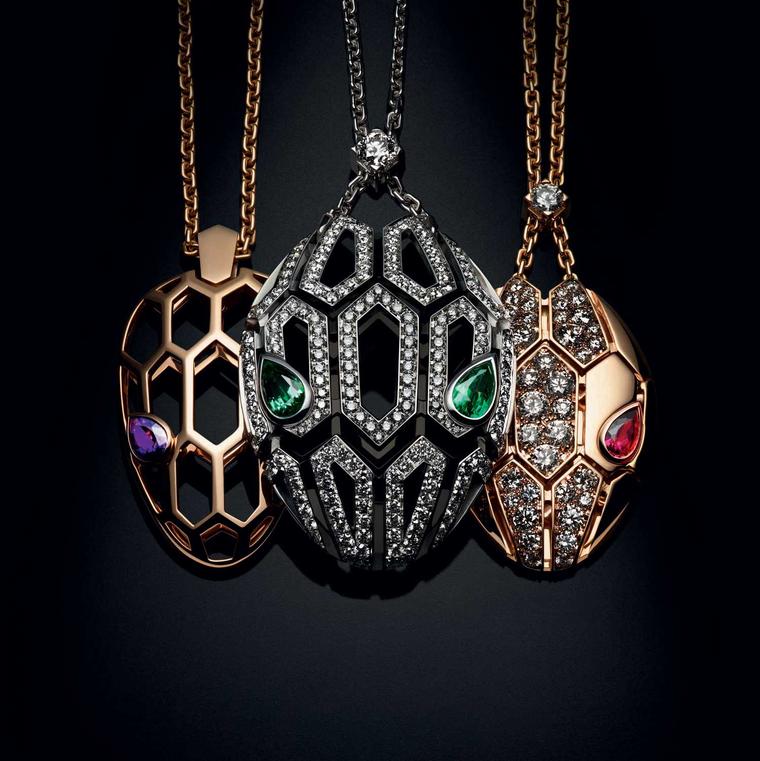 Detached from its coiling body, the new Serpenti Seduttori jewels focus on this famous snake's eyes, which are now free to roam around the body in new ways. The more compact shape of the head hones his hypnotic stare, captured in the glint of faceted amethysts, emeralds and rubies.
Draping, dangling and wrapping around the skin, the Serpenti Seduttori has shed its scales to reveal bold new designs.  From a minimalist pendant made of a mesh of hexagonal golden scales to more elaborate and larger diamond-set versions, the jewels range in price from £1,500 to the tens of thousands.  This means that, for the first time, the snake motif is available in a wider range of prices, with more accessible entry-level prices.
This versatile collection ranges from everyday pieces that can be stacked, such as the column-shape rings or skinny chain bracelets and necklaces that can be worn long and low or as neck-hugging chokers. Star of the collection is the spectacular diamond and emerald Serpenti Queen, below, which, as befits its regal entourage of gems, is price on application.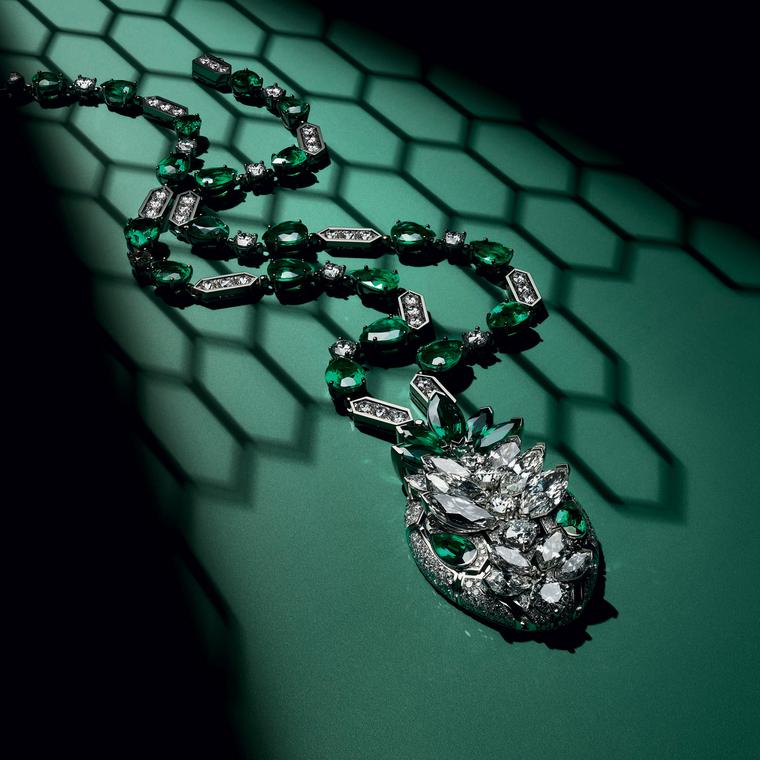 With the new arrivals, Bulgari taps into our primal fascination with snakes that is so embedded in our culture, from Medusa's killer stare to Eve's fatal encounter with the serpent in the Garden of Eden. This enduring symbol of seduction and power has wound its way into jewels since Egyptian days. While filming Cleopatra at Cinecittà in Rome, engrossed in all things Pharaonic, Elizabeth Taylor was taken with the Bulgari Serpenti watch.  Taylor, known as much for her love of jewels as men, instinctively understood the provocative symbolism of the snake.  A 1963 picture of the star shows her wearing a jaunty pair of ski pants along with a triple coil of golden scales topped with a diamond serpent's head that concealed a miniature watch dial. The snake's emerald eyes stare out silently, no doubt guardian to many an intimate moment between Elizabeth Taylor and Richard Burton as the pair embarked on their stormy love affair. 
So approach with care, and you have been warned – snakes have a reputation for winding up in dangerously exciting situations. 
Whereas earlier Bulgari Serpenti collections celebrated the slinky scales of the serpent, today all eyes are on its powerful gaze.

The Serpenti Queen in emeralds and diamonds - the star of Bulgari's new Serpenti Seduttori collection (POA).