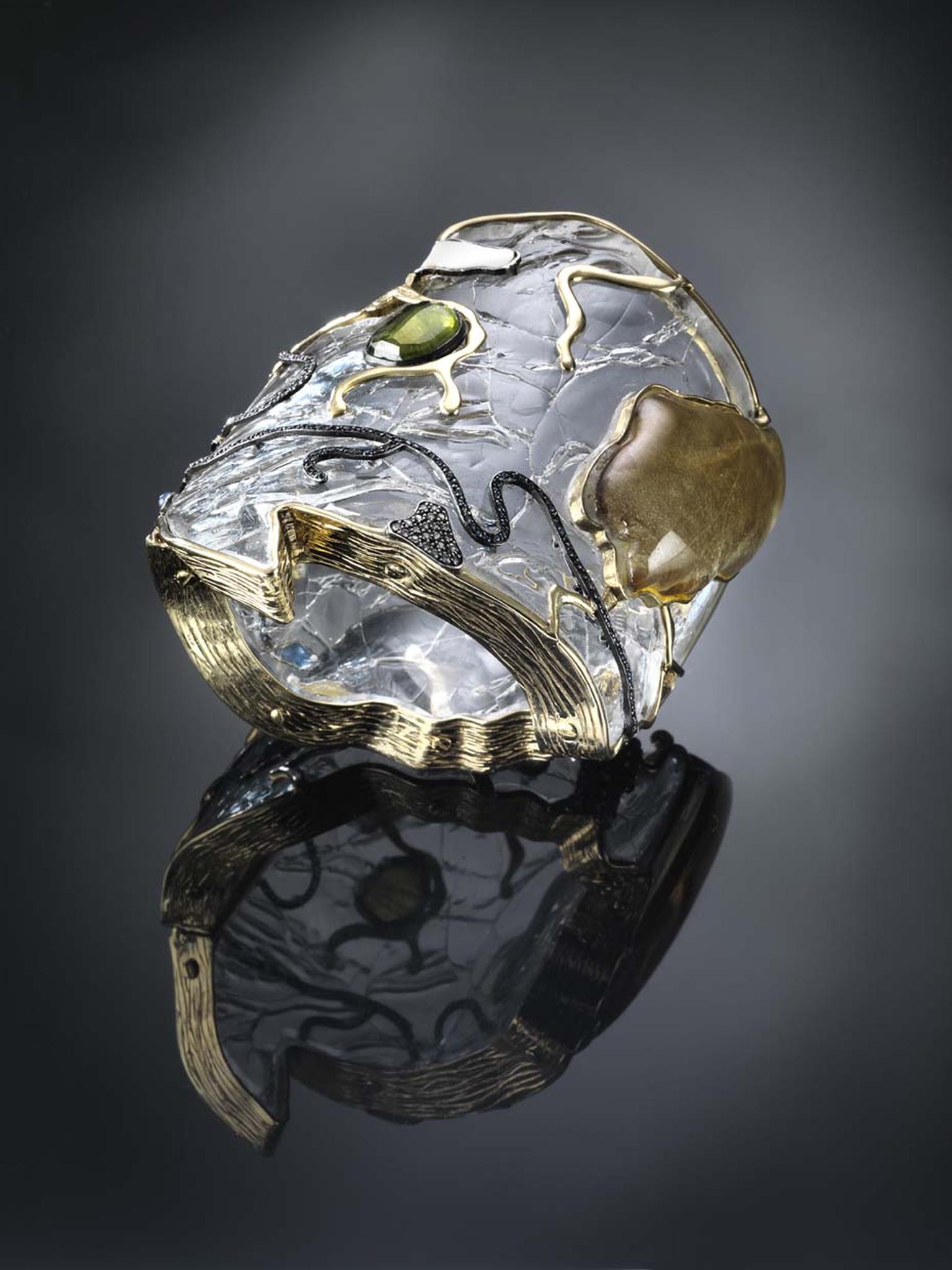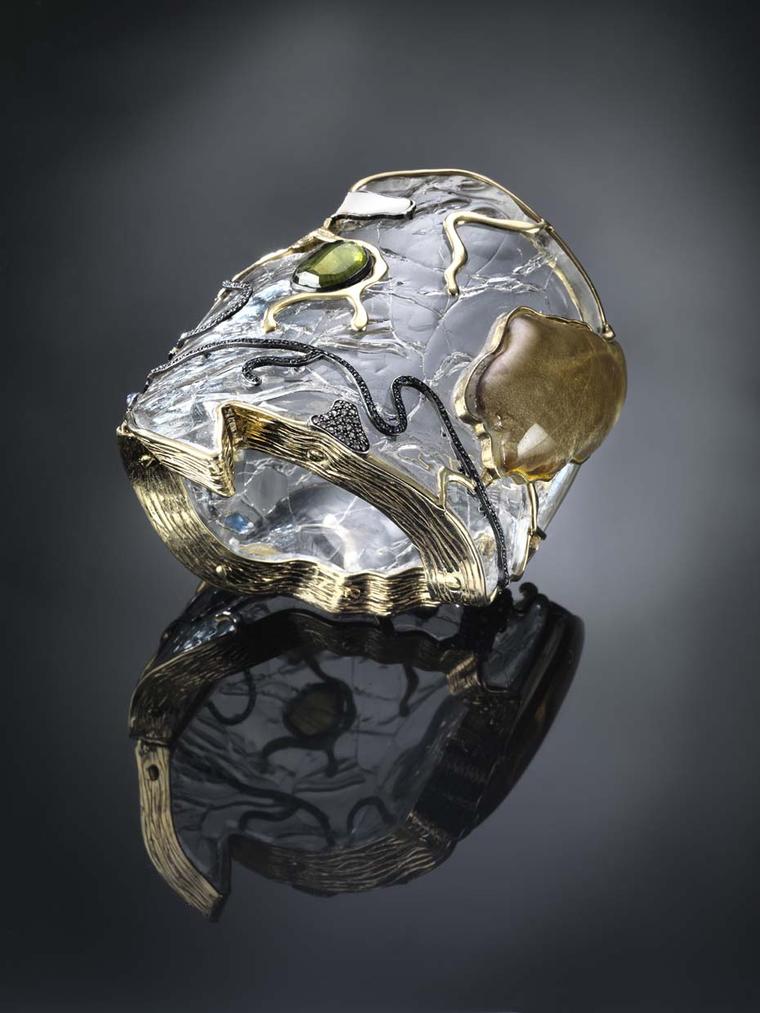 Design and originality are very much alive and kicking, and 2013 left us in awe of the creativity of jewellery designers from around the world. Looking back at the tens of thousands of images of jewels that we posted on The Jewellery Editor in 2013, here are some of the most powerfully original designs from the past year.

Perhaps the most surprising revelation was Luz Camino, a well-established jewellery artist living in Madrid, who was revealed to us by our correspondent in Madrid, Rebecca Doulton. From plique-à -jour enamel to carved stones and engraving, Camino is a true artist. We also discovered the latest work by Belén Bajo and Vicente Gracia, also from Spain, and were completely bowled over by the work of Paula Crevoshay, another genius talent who works from her home in New Mexico. Our Editor in Chief, Claire Roberts, was fortunate to interview Paula about her 30 years of work. Her latest pieces are called 'The Garden of Light' and were on show at the Carnegie Museum. Paula told us: "I literally had to stretch into myself to create this collection of 70 pieces that mirror the glory and brilliance of the garden." And what a brilliant garden it is.

Gardens of a different kind inspired Cora Shebani, the Swiss-born, London-based jeweller with a kooky and quirky twist to her meticulously made jewels. Her 'Cactus' collection uses nephrite to imitate the nubby, green texture of succulent plants.

Lauren Adriana is one of London's young rising stars, and her interest in experimenting with materials such as aluminium is balanced with richly coloured stones and a bold style. Hemmerle, the Munich jeweller who likes to mix high and low, diamonds and iron, or ancient cameos and copper, brought more unexpected delights with strong geometrical shapes and an unerring eye for volume and proportion. De GRISOGONO always packs a punch, and I would never have believed I would see a starfish bracelet like the one Sharon Stone wore with fabulous panache to the amfAR dinner in Cannes at the Film Festival.

Brazil provided us with some fresh designs, from H.Stern's groovy Iris earrings to Fernando Jorge's spiked drop earrings, which appear to be growing emerald crystals from Gemfields in Zambia. Silvia Furmanovich mixed shells with diamonds and emeralds to dramatic effect, and Moritz Glik has found a way to incorporate loose diamonds into jewels.

From the US we admired the work of Parulina, Irene Neuwirth, Mary Esses, Atelier Minyon, Victor Velyan, Borgioni, Monique Péan and K. Brunini. From the UK we chose Duffy, Hannah Martin, Shaun Leane, Hattie Rickards, Ornella Iannuzzi, Carolina Bucci and Vasundhara Parakh to fly the flag for British design. European designers that stood out include Greek jewellers Nikos Koulis and Elena Votsi, Caspita and Suzanne Syz from Switzerland, and Octium from Kuwait.
Cartier Paris Nouvelle Vague 'Emancipated' ring in pink gold and hematite, with amethysts, smoky quartz, pink opals and diamonds.

At Vegas Couture jewel show the Second Runner-Up in the 'Gold' category was Mary Esses.

The First Runner-Up in the 'Pearls' category at the Couture Awards 2013 in Las Vegas was Paula Crevoshay with this "Pink Lady" gold pendant, set with a natural Abalone pearl, tsavorite garnets, pink spinels, rubies and opals.

At Vegas Couture jewel show the winner in 'People's Choice' category was Atelier Minyon.

Hemmerle earrings in iron, black finished silver and white gold, with old cut diamonds.

At Vegas Couture jewel show the Joint First Runner-Up in 'People's Choice' category was Victor Velyan.

Monique Péan fossilized dinosaur bone open link earrings in recycled white gold, with white diamond pavé ($9,660).

Cora Sheibani Green Leaf Cactus ring in rose gold and nephrite.

Ornella Iannuzzi "Coralline Reef" gold hoops with Tahitian pearls (£3,850).

Beatrice Bongiasca earrings from The Western Orient collection. Made with freshwater pearls, amethyst, gold-plated silver and enamel and featuring tiny dollar signs.

The de GRISOGONO starfish cuff Sharon Stone wore to the amfAR benefit on 23 May in Cannes.

One-of-a-kind Luz Camino Wing brooch in silver and gold, with sapphires, emeralds, diamonds, enamel and aquamarine.