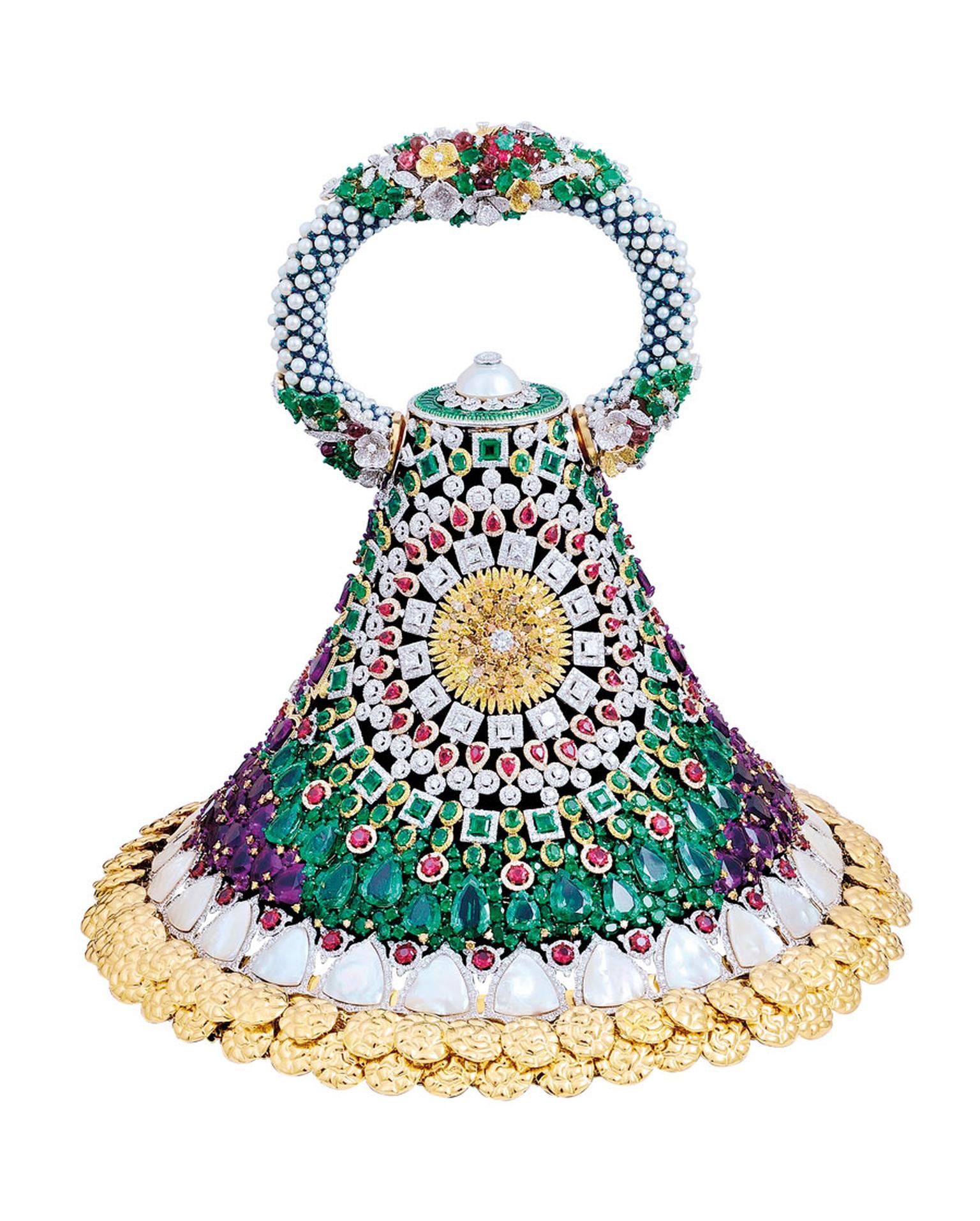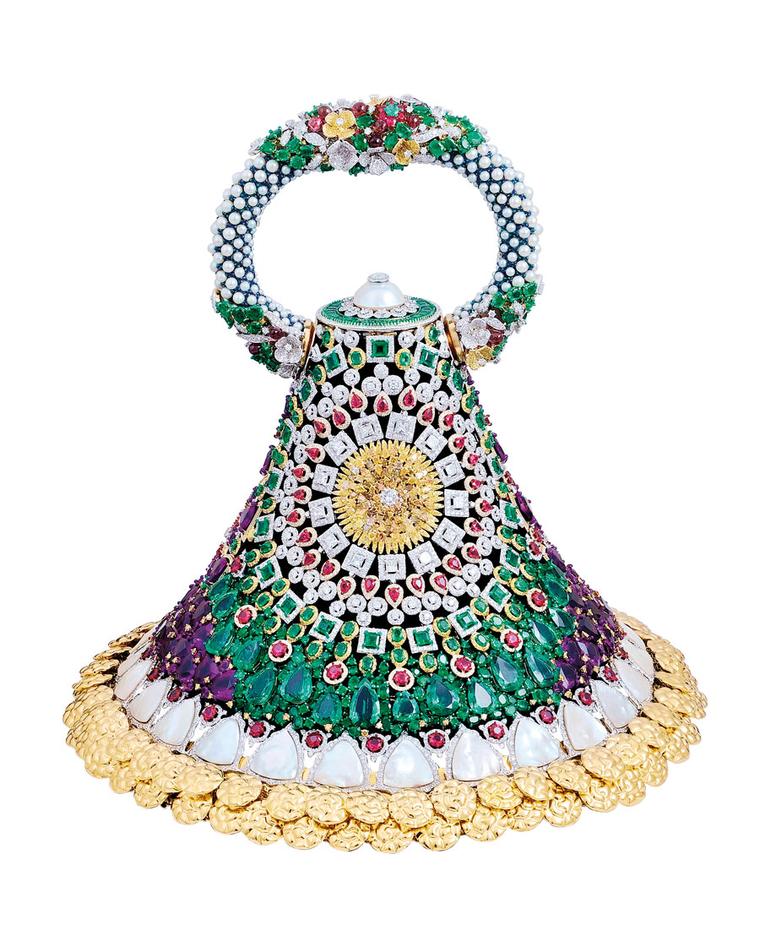 India is one of the greatest jewellery-producing countries in the world, both in volume and inspiration. In the subcontinent, jewellery is more than just gold and precious stones as it is loaded with significance, symbolism and spirituality. And then, of course, there is the bridal jewellery, which no one does quite like India.
But if you thought it was all about shiny yellow gold bangles and polki diamonds, think again. Our selection of the best Indian jewellery from 2013 shows the diversity of creativity, colour and techniques emerging from the land of jewels. Here is what we think really stood out from the rich offerings of jewellery from our Indian friends. Sophisticated, subtle, original and charming, India still keeps on giving and inspiring. 
Sunita Shekhawat's three-dimensional peacock earrings studded with polki, pearls and enamel.

Peacock necklace from Jewels Emporium with carved gemstones, diamonds and enamel.

Earrings from Ganjam's Exotica collection, with coloured gemstones in shades of blue and green, with pear-shaped amethysts as centerpieces.

Mirari's signature peacock earrings from the Essentia collection in various shades of briolette cut gemstones.

Ruby Embrace earrings with a tassel from Mirari's Wedding Wows collection set with brilliant cut diamonds, uncut diamonds, pearls and rubies.

A unique necklace by Farah Khan with a mix of traditional uncut diamonds with a brilliant cut diamond studded peacock with a blue sapphire body and perched upon a large ruby.

Sunita Shekhawat's blue and pink enamel bangle with lotus flowers. Note how it is decorated both inside and out.

Model showcasing a choker made with gold beads and pearls and coordinating earrings from the World Gold Council's 'Tarun Tahiliani for Azva' collection.

Choker made with gold beads and pearls from the World Gold Council's 'Tarun Tahiliani for Azva' collection.

Amrapali/Manish Arora Hasli necklace.

Amrapali necklace in 23ct and 18ct yellow gold with 240.15ct of Gemfields Mozambican rubies, 34.47ct of diamonds and 96.28ct pearls.

Manish Arora/Amrapali collection multi-coloured jewelled necklace with enamel work and semi-precious stones.