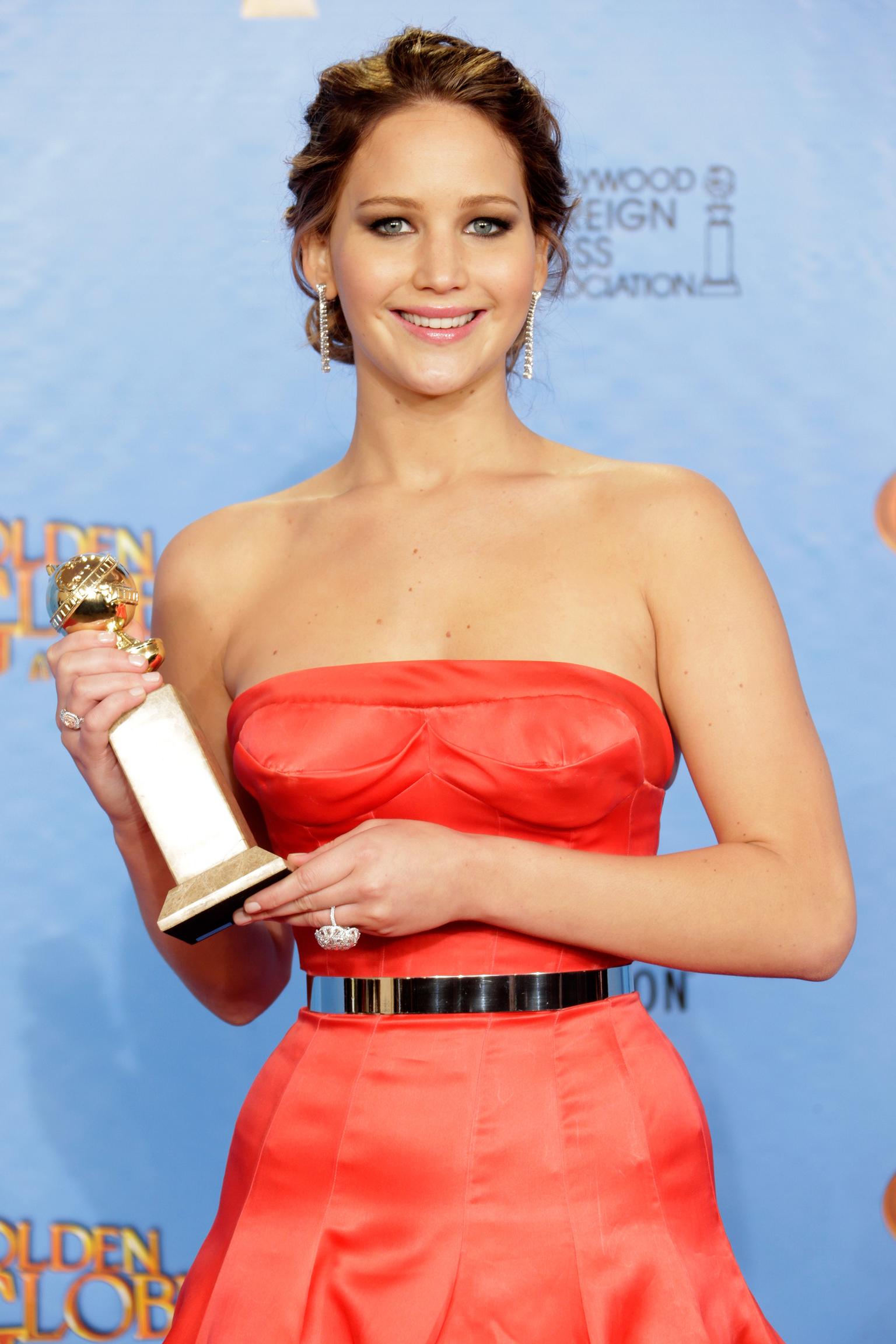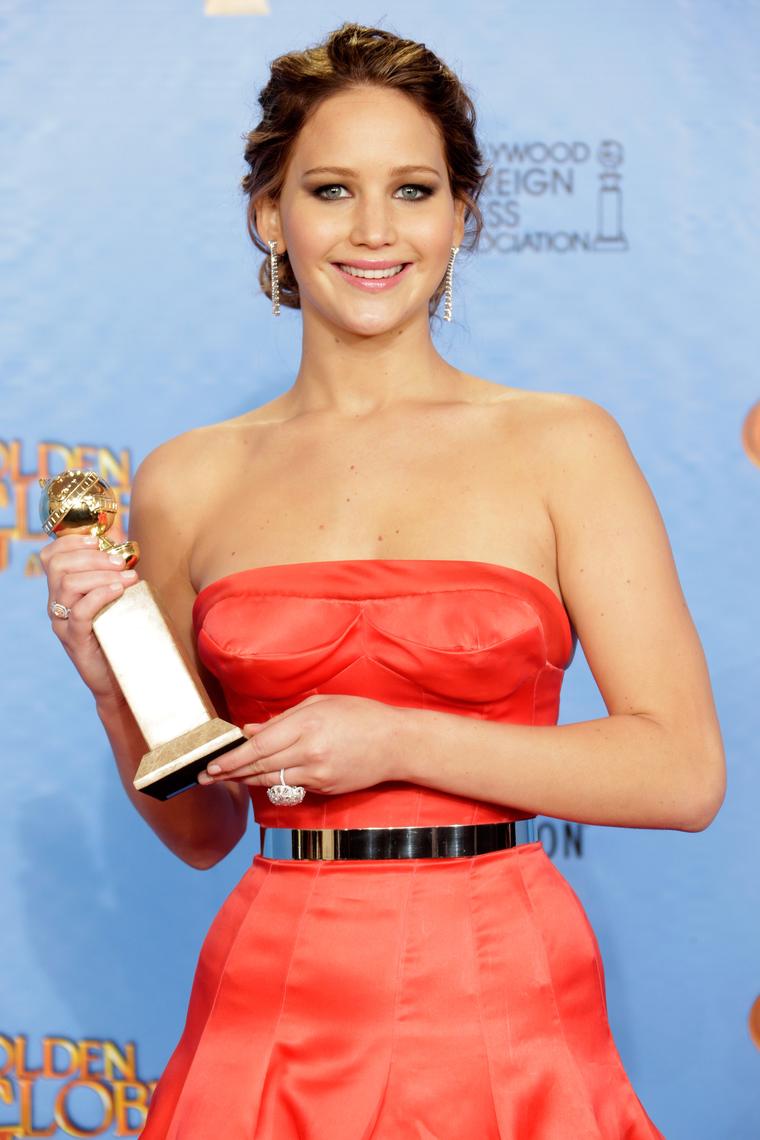 By Rachel Garrahan in Los Angeles
Excitement is building in Hollywood this week as film and TV stars - and their stylists - dash about town hunting out the best looks for this year's first major awards ceremony, the Golden Globes.

Tension builds here too at The Jewellery Editor as we wait to see what magnificent jewels will be donned on the red carpet this Sunday. While the countdown continues, we take a look at some of our favourite looks from last year's ceremony.

While the Globes is known for its more relaxed (read, wine available) atmosphere than some of the other ceremonies during awards season, serious fashion is still to be found on the red carpet.

Jessica Alba was movie star perfection last year, from her perfect waves to her Oscar de la Renta gown, but jewellery was the star of her ensemble. Alba wore a magnificent Mrs Winston by Harry Winston diamond necklace worth nearly $6 million.

Jessica Chastain, last year's winner of Best Actress in a Motion Picture, Drama ('Zero Dark Thirty'), also wore Harry Winston diamonds - $3m worth - to complement her ice-blue Calvin Klein gown, a striking combination against her red hair and luminous complexion.

Yellow gold earrings, bracelet and ring - all by Bulgari - set off the dramatic Alexandre Vauthier gold and white gown worn by Downton Abbey's Michelle Dockery, who was nominated in 2013 for Best Actress in a TV Drama. The earrings were set with an impressive 10.44ct of emeralds, a trend we expect to continue on the red carpet this year.

Amy Adams, nominated for a Golden Globe for the second consecutive year - this time as Best Actress for her performance in 'American Hustle' - last year wore a 1920s inspired hairstyle that accentuated her delicate Tiffany Lucida diamond earrings. Her Tiffany bracelets were the perfect complement to her blush-pink Marchesa gown.

The ever elegant Julianne Moore brought a hint of colour to her monochrome Tom Ford dress with statement earrings by Bulgari in yellow gold, set with seven oval cut diamonds (7.98ct), pear-shaped diamonds (12.56ct) and pave diamonds.

Anne Hathaway, meanwhile, stuck to a less-is-more, all-white palette in a Chanel Couture column dress and Chanel Fine Jewellery. English beauty, Rachel Weisz, also kept to white jewels, although there was no denying the drama of her Bulgari Serpenti bracelet in white gold, with more than 50ct of diamonds.

Finally, red carpet darling Jennifer Lawrence, 2013's winner of Best Actress in a Motion Picture, Comedy for 'Silver Linings Playbook', stunned in her red Dior Haute Couture gown paired with elegant round-cut diamond drop earrings, a rose-cut white diamond cocktail ring set, and a pink diamond cocktail ring set, all from Chopard. It will be interesting to see what Lawrence, the face of Miss Dior and currently nominated for her supporting role in 'American Hustle', will wow the media with this Sunday.
There was plenty of old-school glamour at the Golden Globes 2013, and Jessica Chastain outshone most. She scooped an award for Best Actress in a Motion Picture Drama wearing a backless Calvin Klein gown with a plunging neckline, accessorised with US$3 million of Harry Winston jewels

Jessica Alba coordinated her curve-hugging dress, fluffy clutch and bright-orange lipstick with a Mrs Winston by Harry Winston diamond necklace worth a cool US$5.8 million, diamond stud earrings and pear-shape cluster ring, also by Harry Winston, at the 2013 Golden Globes.

At last year's Golden Globes, Amy Adams paired her blush pink Marchesa gown with elegant Tiffany Lucida® diamond earrings, Victoria diamond bracelets and a round, pear-shape and marquise diamond cluster bracelet. Image: Jeff Vespa/WireImage

2013 award-winner Adele wowed the crowds with her trademark retro style. She paired a beehive and 70s-style Burberry gown with vintage Van Cleef & Arpels earrings. Image: Jeff Vespa/Getty

Nominated for a Golden Globe 2013 for Best Actor for her role in the period drama 'Downton Abbey', Britain's golden girl Michelle Dockery chose a pair of Bulgari earrings to compliment her magnificent cut-out dress, set with an impressive 10.44ct of emeralds. Photo courtesy of GETTY IMAGES

Rachel Weisz looked adorable standing by her man Daniel Craig at the Golden Globes 2013 in a polka dot Louis Vuitton dress, paired with a Bulgari Serpenti bracelet weighed down by more than 50ct of diamonds. Photo courtesy of Getty Images

Red-carpet veteran Julianne Moore got it spot on at the Golden Globes with a Tom Ford gown and some heavyweight Bulgari jewels, including these earrings in yellow gold, set with seven oval cut diamonds (7.98ct), pear shaped diamonds (12.56ct) and pavé diamonds (1.36ct). Photo courtesy of Getty Images

Looking poised and polished in Chanel Couture, paired with Chanel Fine Jewellery, Anne Hathaway was the winner of a Golden Globe for Best Supporting Actress for her role of Fantine in 'Les Miserables' at the 2013 Golden Globes.

Star of 'Silver Linings Playbook' Jennifer Lawrence beat Meryl Streep to take home the 2013 Golden Globe for Best Actress in a Comedy or Musical. She wore a pair of round-cut diamond drop earrings, rose-cut white diamond cocktail ring set in platinum and pink diamond cocktail ring, all by Chopard. Image: Jeff Vespa/WireImage