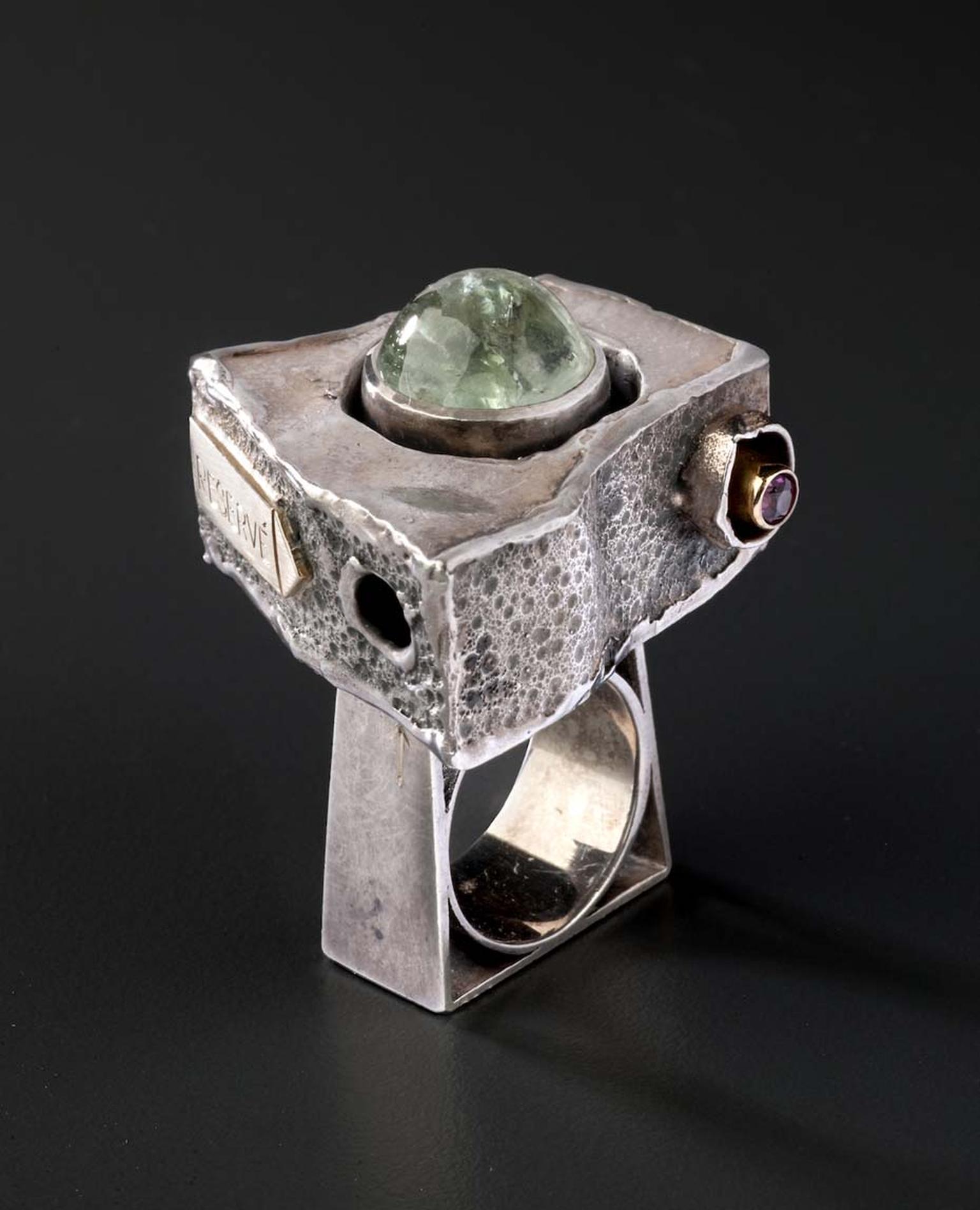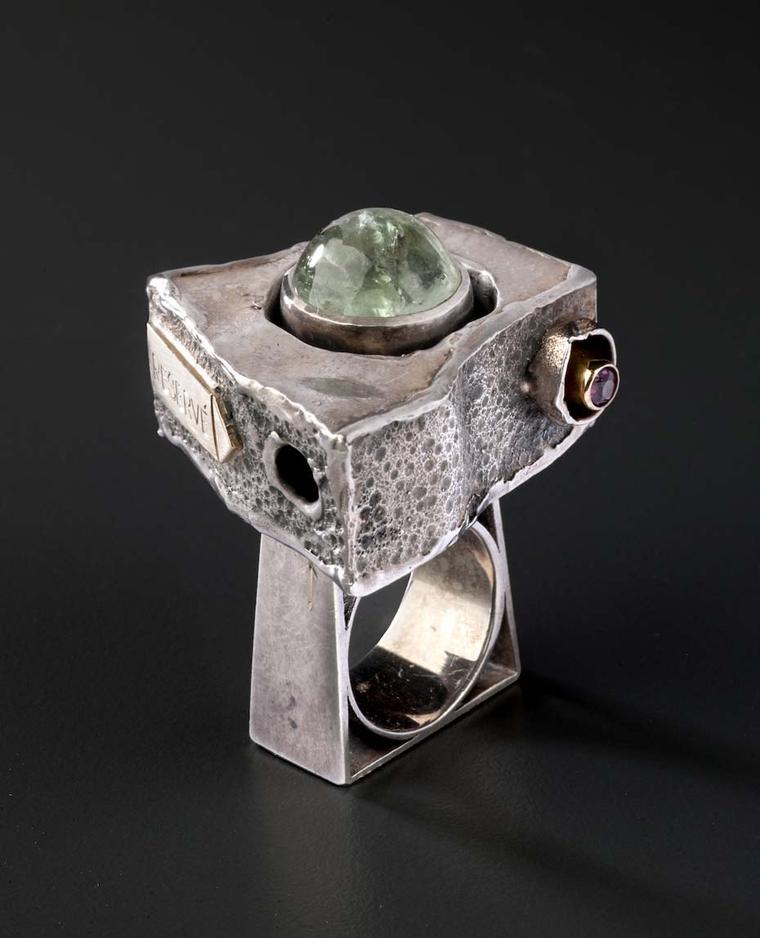 By Ase Anderson in London
Half a century of Canadian fine jewellery is meticulously documented for the first time in a fascinating two-volume retrospective.
Masters of Jewellery Design (Volume 1 and 2) by Cora Golden features more than 450 photographs of rarely seen jewellery by 50 talented designers, who have earned commissions from high-profile clients ranging from Pope John Paul II to Uma Thurman. 
The author, who also co-wrote the award-winning 'Design in Canada: Fifty Years from Tea Kettles to Task Chairs', says: "The catalyst for the books was a beautiful piece of mid-century modern jewellery that I couldn't identify. It turned out to be designed by a Canadian, which led me to more of that designer's jewellery, as well as to pieces by some of his contemporaries."
Cora adds that the turning point was discovering a few little-known collections of Canadian jewellery in museums in both Canada and the U.S. She learned that American curators, in particular, respected the Canadian modernist pieces because they were produced by European-trained goldsmiths working with typical jeweller's materials. In contrast, American designs from the same time evolved from the craft period and were made using cheaper materials. "As a result, the Canadian pieces exhibited Old World quality combined with New World flair," she says. 
Over three years in the making, together the two books highlight the best of Canadian jewellery and provide a never-seen-before glimpse into the creators of some of the world's most beautiful objects. 
'Volume 1: Post-War Pioneers' profiles 25 early designers and ateliers, including Vancouver's Toni Cavelti, arguably Canada's best-known designer who has created pieces for Queen Elizabeth II and Princess Anne.
In 'Volume 2: Contemporary Artists', 25 current designers get their turn in the spotlight, from Toronto's John de Jong, whose sapphire chandelier earrings feature on the cover, to Reena Ahluwalia, who often uses Canadian diamonds in her stunning creations. 
Many of the designers featured in the books have won international recognition and, between them, hold several awards for their craftsmanship. 
"Canadian jewellery designers are winning market share by competing against the best in the world. Since Canadians are modest by nature, somebody had to bring these achievements to the attention of the world," says Cora.
Developed in partnership with jewellery retailer Maison Birks, both books are available for purchase on Apple iTunes. 
This dome-shaped ring by Myles Mindham was created in the shape of a sea urchin and includes a 9.5ct oval tanzanite and micro pavé black diamonds and sapphires.

Spouses John and Julie Buckareff created this 'Yellow Baron' brooch with fluttering wings in 2006.

Designed by Annik Lucier on behalf of Maison Birks, the 'Consetllation of Adamas' features six diamonds and black porcelain clips, allowing the necklace to be worn anywhere on the body.

Reena Ahluwalia's Glacier ring pays tribute to her adopted Canadian homeland.

Niki Kavakonis' 'Tip of the Iceberg' ring is set with a 2.78ct octahedral diamond from Canada's Ekati mine.

'Masters of Jewellery Design Volume 1: Post-War Pioneers' is book one of the new two-volume series entitled 'Masters of Jewellery Design in Canada' by Cora Golden.

'Masters of Jewellery Volume 2: Contemporary Artists' features Chandelier earrings by jewellery designer John de Jong on the cover, made from pear-shaped sapphires in graduated colours.

Rolph Scarlett, one of Canada's most revered abstract painters, has also gained notice for his experimental pendants, made from rutilated quartz and agate. Photo by Richard Goodbody

The pioneer of origami-style jewellery, Roland Dubuc's creations are created from cutting and folding a single sheet of medal.

Canadian jeweller Claudio Pino's experimental works take months to prepare. His 'Magnificence Stellaire' Ring recently featured in the movie franchise 'The Hunger Games'.

Luci Veilleux received worlwide acclaim for his 2009 gestural, poetic cuff 'Point of Emergence'.

Michael da Costa included green tourmalines, tsavorite garnets, emeralds and fancy yellow and orange diamonds in this 2009 necklace. Image by: Ron Katz